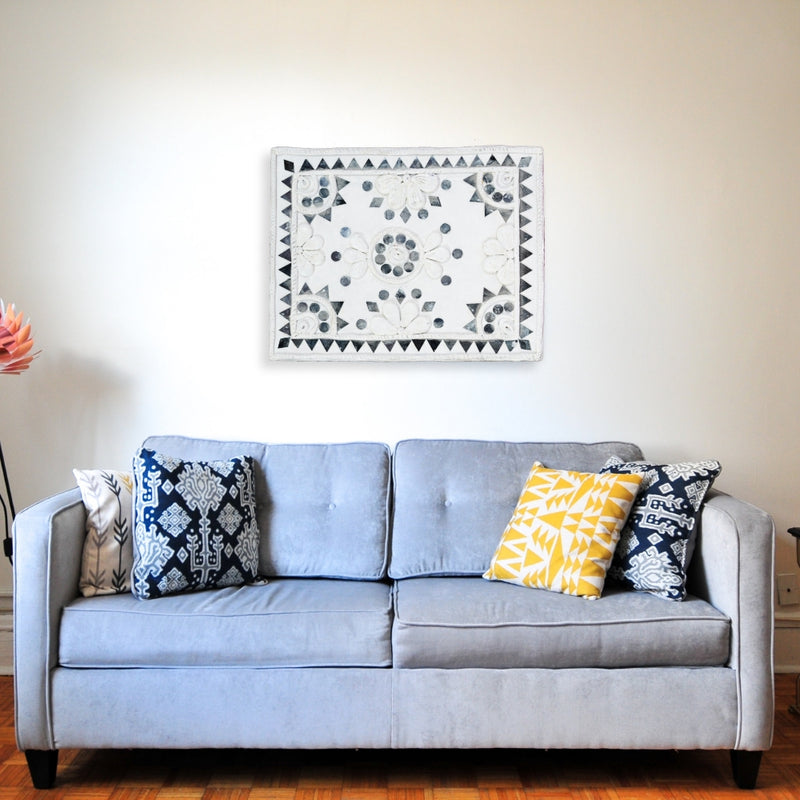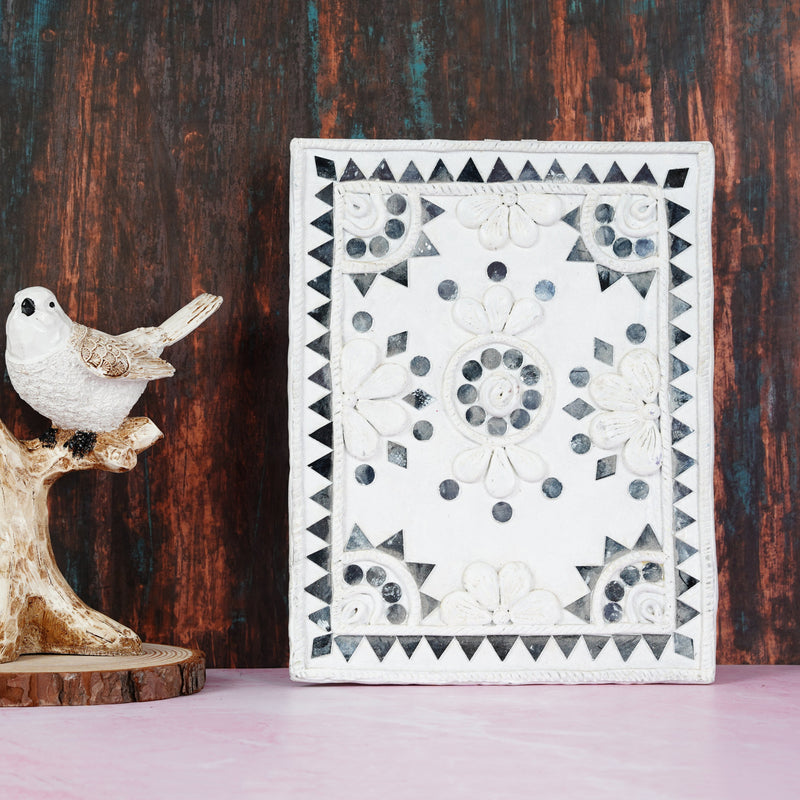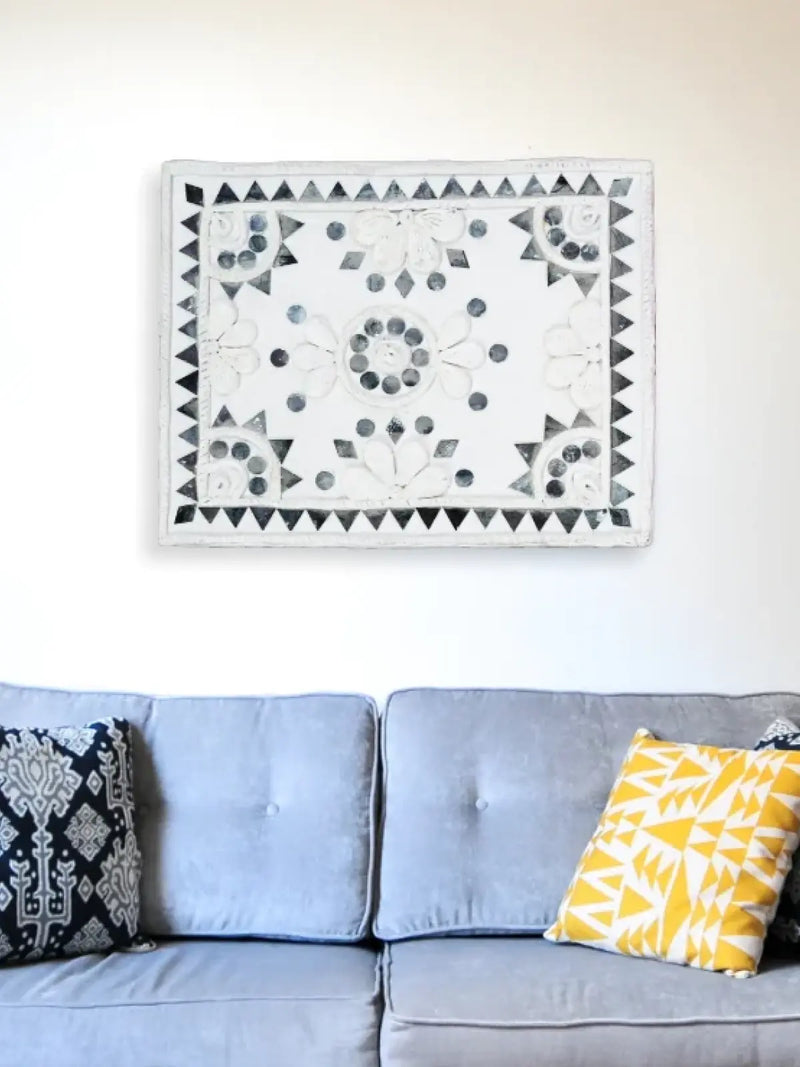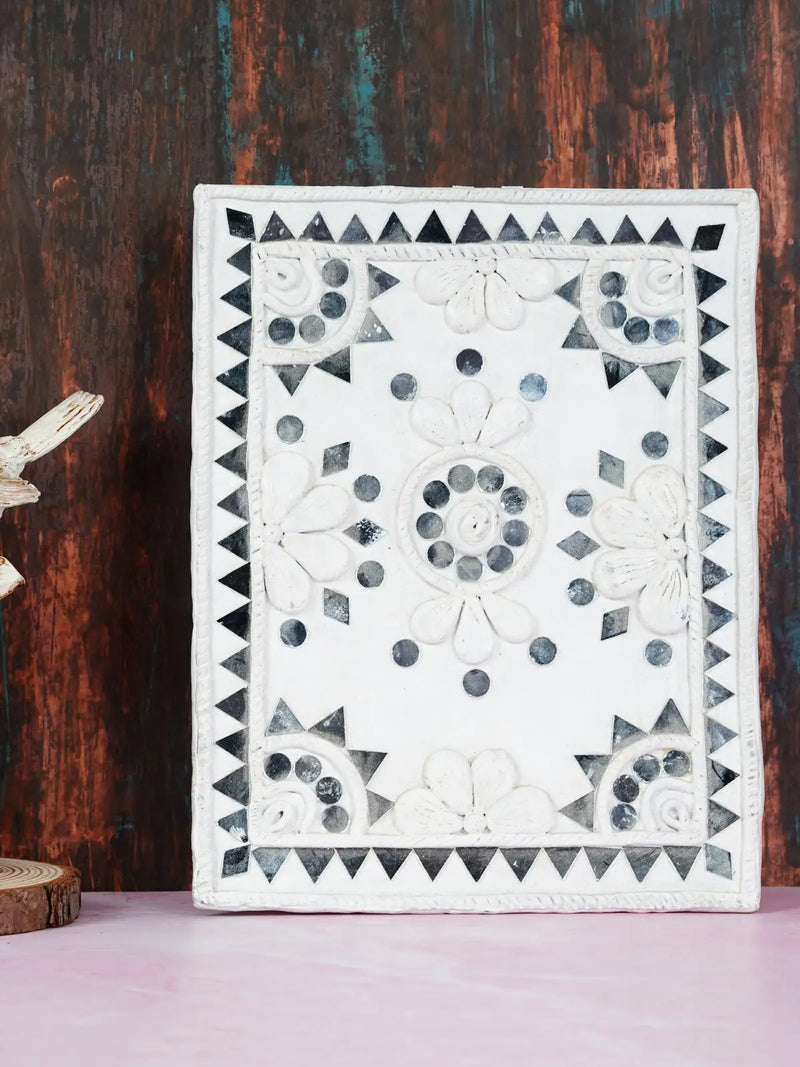 Lippan Art Mirror Wall Hanging Piece for Home Decor, Housewarming Gift, Entryway Decor, Wall Art(Classy White)
Sale price
₹ 1,450.00
Regular price
₹ 1,800.00
19% OFF
Sold out
Unique Wall Hangings for High Class Interior
Best for Gifting, Home Decor, Customization Available
Introduce a Classy White Mirror Lippan Art Wall Piece For Home Decor Wall Piece For Home Decor touch of traditional design to your home decor with our Classy White Mirror Lippan Art Wall Piece! This elegant piece is expertly handcrafted with a unique Lippan Art style that combines elements of Japanese and Western design to create a beautifully balanced and sophisticated look.
Measuring approximately [insert dimensions], this art piece is the perfect size for adding a statement to any room in your home. Its high-quality mirrors and durable materials guarantee that it will last for years to come, making it a perfect addition to your collection of home decor.
This Classy White Mirror Lippan Art Wall Piece is versatile and can be easily incorporated into any decor style, whether you prefer a minimalist, modern look or a more traditional one. This makes it the perfect gift for any occasion, from housewarming to weddings, and will provide long-lasting enjoyment for years to come.
With its unique traditional design, this masterpiece will add a touch of sophistication to your living space, making it a true statement piece. It is an ideal choice for anyone looking to give their home a traditional and unique touch.
Don't wait to order your own Classy White Mirror Lippan Art Wall Piece and elevate your home decor to the next level. It is a timeless piece that will impress anyone who sees it and will be cherished for years to come!
Product Specification --

Brand- Classy Artz by Kavita
Color- Classy White
Style- Lippan Art
Material Type- Clay, Particle Wood
Best For- Gifting, Birthdays, Interior Decorators
Room Type- Bedroom, Living Room, Dining Room, Kitchen, Bathroom, Home Office
Shape & Size- Customized & Personalized

* For Personalization & Customization must place pre order with requirement. Order Standard Delivery time 7-14 Days.