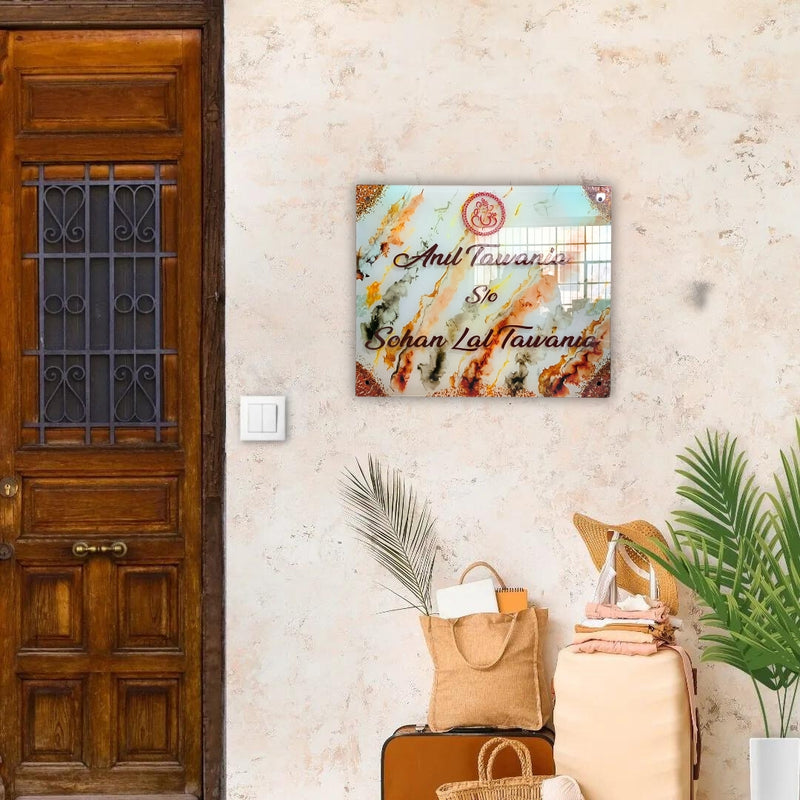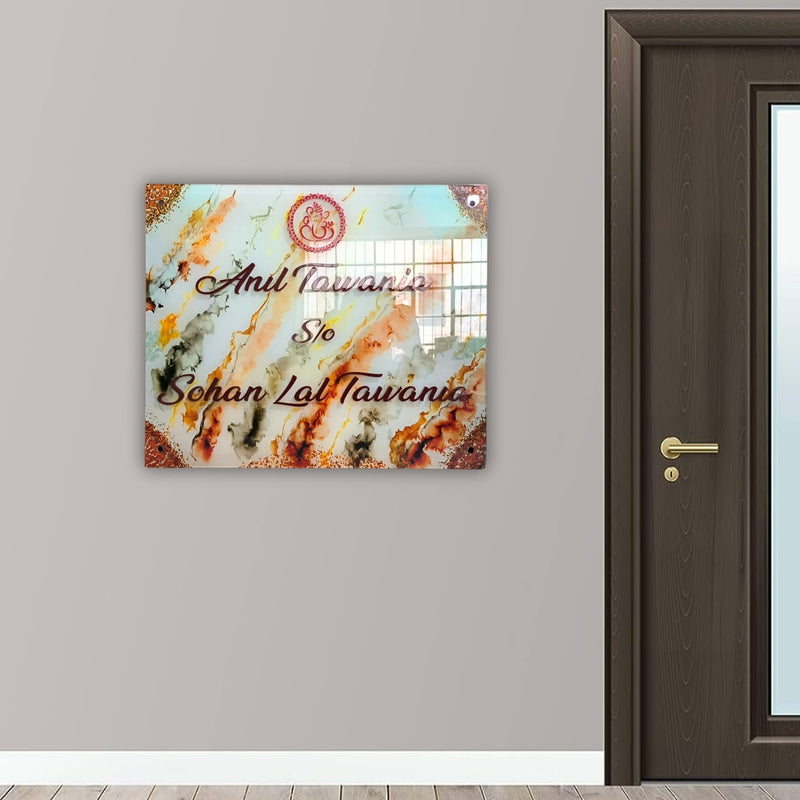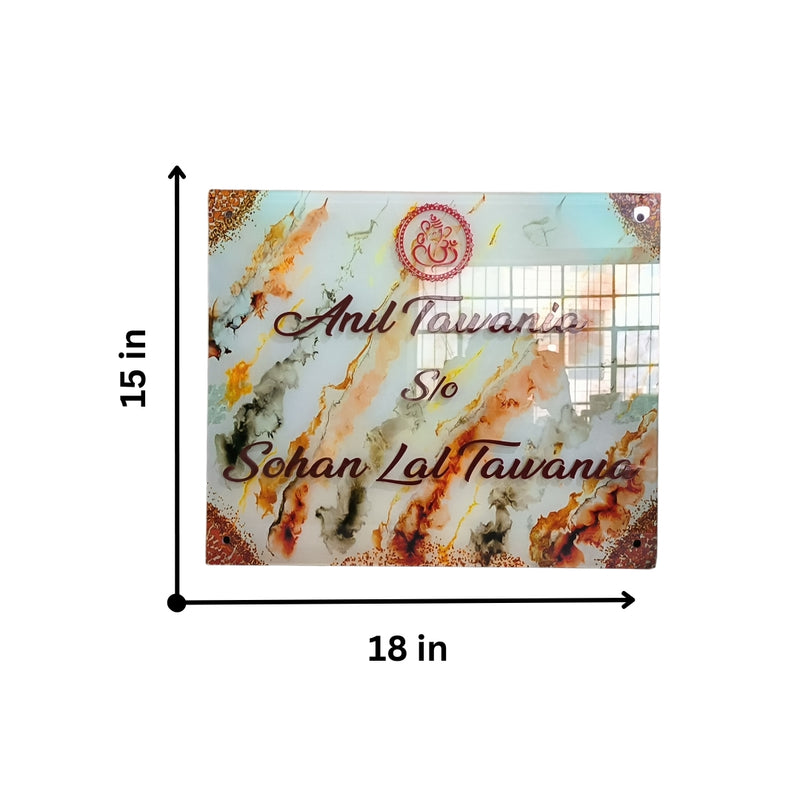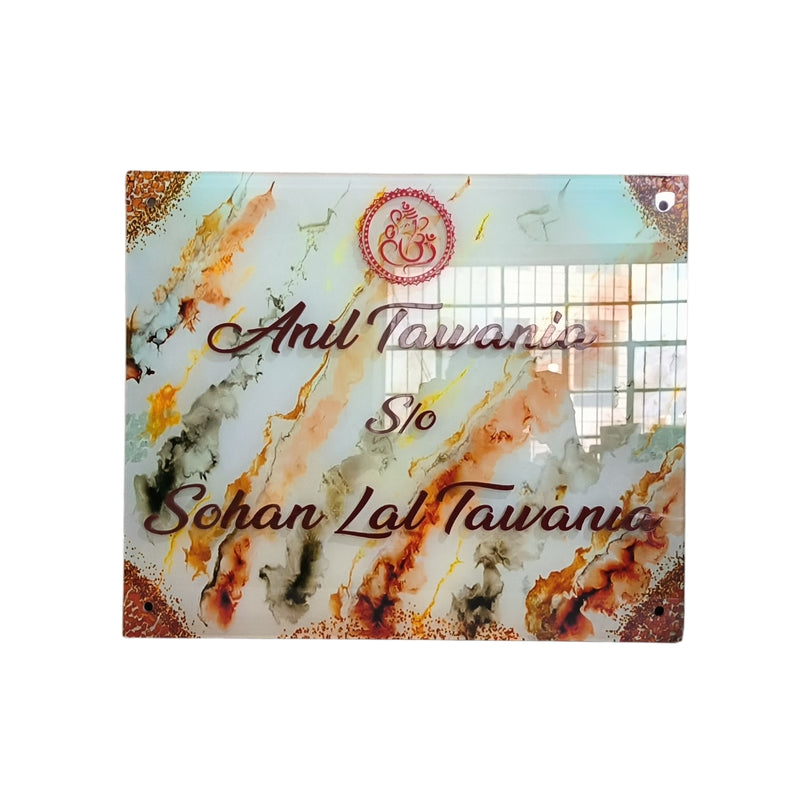 Waterproof Acrylic Wall Nameplate for Home | High Gloss Finish Marble Acrylic Name Plate for villas, house, flat, apartments
Sale price
₹ 4,999.00
Regular price
₹ 6,854.00
27% OFF
Sold out
Every Nameplate is made with Premium Product
Perfect for Home, Office & Gifting, Free Cash on Delivery, Whatsapp on +91-6376029476 after order
| | |
| --- | --- |
| Brand | Classy Artz |
| Material | Acrylic |
| Style | Marble Effect |
| Color | Multi Color |
| Shape | Customized & Personalized and handmade |
| Type | Acrylic Name Plate |
| | |
| --- | --- |
| Best Use | Home, Villas, House, Flat, Apartments |
| Packaging | Comes in a recyclable cardboard box |
| Weather Resistance | Outdoor & indoor use |
| Best use | Gifting, Birthdays, Interior Decorators |
| Installation Method | Wall-mounted |
| Manufacturer Warranty | 1 year |
| Special Features | Handmade by local artisan |
| Mounting Hardware Included | Yes |
Introducing the Elegant Waterproof Acrylic Wall Name Plate for Your Home!
Enhance the curb appeal of your villa, house, flat, or apartment with our exquisite Waterproof Acrylic Wall Name Plate. Crafted with precision and designed to impress, this name plate will leave a lasting impression on your guests while adding a touch of sophistication to your abode.
Key Features: High-Quality Marble Acrylic: Our name plate is crafted from premium marble acrylic, offering the perfect blend of elegance and durability. The marble finish lends a timeless charm to your home's exterior.
Waterproof and Weather-Resistant: Don't worry about rain, snow, or extreme weather conditions. Our name plate is designed to withstand it all, ensuring it retains its beauty for years to come.
High Gloss Finish: The high gloss finish not only adds a luxurious sheen but also protects the name plate from UV rays and fading, ensuring it looks as stunning as the day you installed it.
Suitable for All Home Types: Whether you reside in a villa, house, flat, or apartment, our versatile name plate is the perfect choice to add a personalized touch to your home.
Easy Installation: Installing our name plate is a breeze. It comes with all the necessary mounting hardware, making it a hassle-free addition to your home's exterior.
Customizable Options: Personalize your name plate with your family name, house number, or any text you desire. Choose from a variety of fonts and sizes to create a unique look that complements your home's style.
Make a statement and set your home apart with the Waterproof Acrylic Wall Name Plate. It's not just a name plate; it's a symbol of your pride and the attention to detail you bring to your home.
Order yours today and let your home's name shine with elegance and resilience! Elevate your home's aesthetics with our High Gloss Finish Marble Acrylic Name Plate.