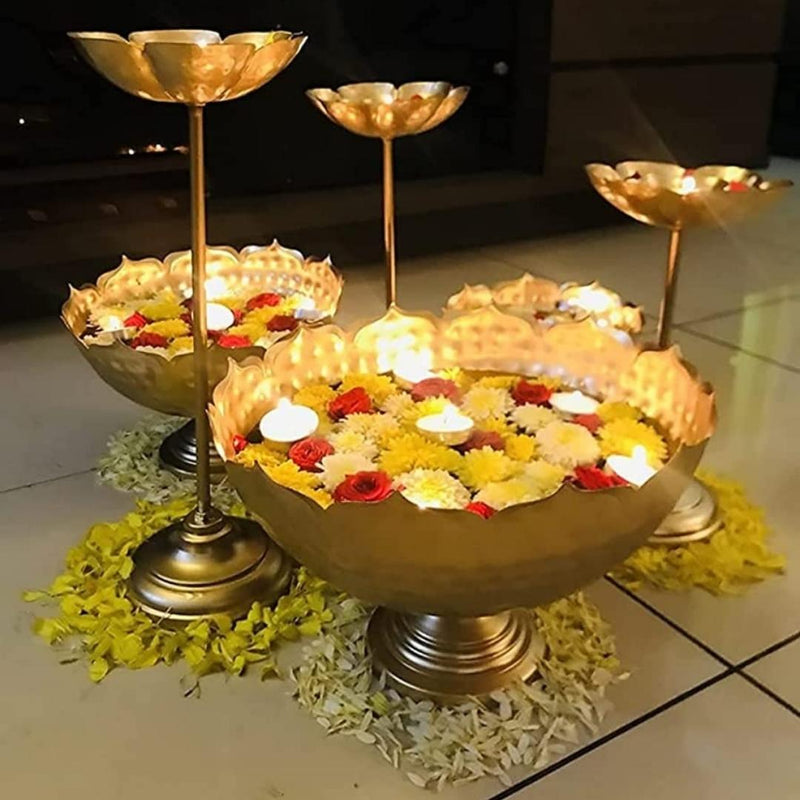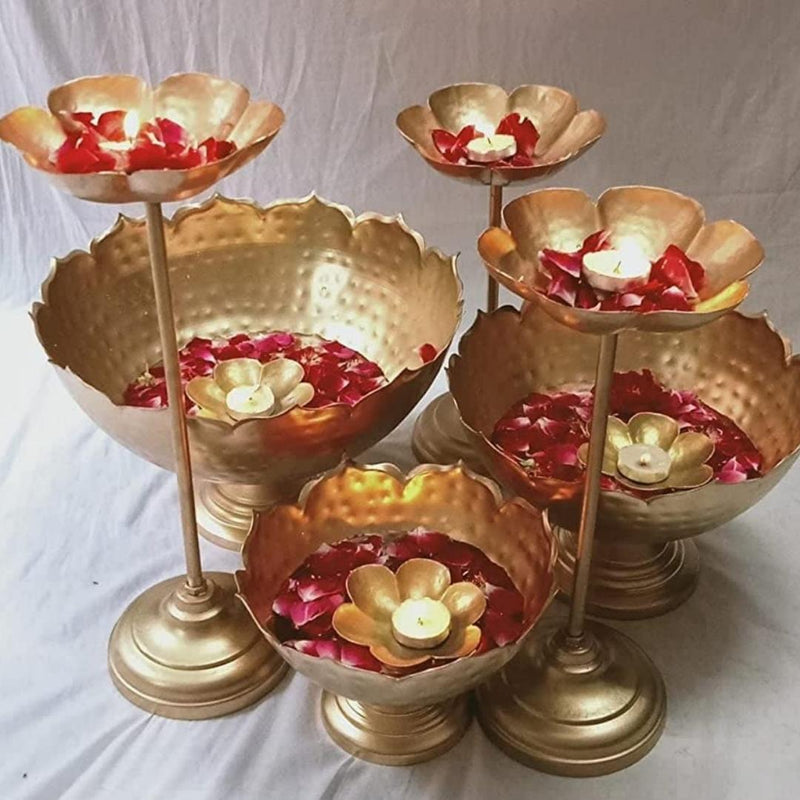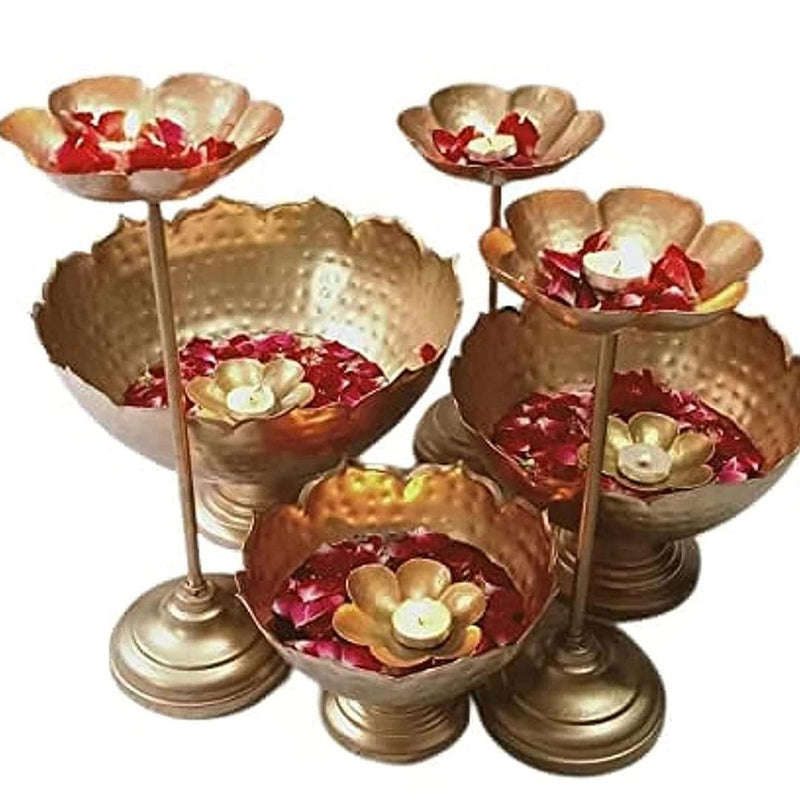 Taj Bowl Urli Candle Stand with Floating Diya for Home Decor and Festival (Set of 9)
Sale price
₹ 3,100.00
Regular price
₹ 3,999.00
22% OFF
Sold out
Table Top & Showpiece with Premium Quality & Finishing
Best for Home Decor, Gifting, statue & Idols lovers
Introducing the exquisite Taj Bowl Urli Candle Stand with Floating Diya Set by Classy Artz – a versatile and enchanting addition to your wedding decor, festive celebrations, and home decor. This set comes complete with three beautifully crafted Urlis, three elegant stands, and three charming Diyas, ensuring that your ambiance is always aglow with timeless beauty and warm light.
Product Specifications:
Urlis: Available in three sizes – 8, 10, and 12 inches, these Taj Bowl Urlis offer a perfect blend of form and function. Their intricate design and lustrous finish evoke the grandeur of the Taj Mahal, making them a captivating centerpiece for your special occasions.

Stand Size: Choose from three heights – 12, 14, and 16 inches – for the Taj Bowl Urli stands. These sturdy and stylish stands elevate the Urlis, allowing them to command attention and create a visual spectacle that captivates all who behold them.

Diya Size: The set includes three beautifully crafted Diyas, each measuring 3 inches in diameter. These Diyas can be floated gracefully in the Urlis, infusing your space with a soft, flickering radiance that symbolizes hope, purity, and joy.
The Taj Bowl Urli Candle Stand with Floating Diya Set from Classy Artz embodies the essence of opulence and tradition. Its timeless design is versatile enough to enhance various settings, be it as an elegant element of your wedding decor, a radiant addition to your festive celebrations, or a captivating focal point in your home decor.
Each element of this set is thoughtfully designed and crafted with meticulous attention to detail, ensuring that they seamlessly blend with your decor while adding a touch of regal elegance. The floating Diyas, in particular, cast a gentle, dancing glow, creating an atmosphere of warmth and serenity.
Classy Artz invites you to immerse yourself in the beauty and cultural significance of the Taj Bowl Urli Candle Stand with Floating Diya Set. Whether gracing your wedding, illuminating festive decor, or becoming a cherished part of your home decor, this set brings an enchanting touch that transcends time and tradition. Elevate your surroundings and create cherished memories with Classy Artz's Taj Bowl Urli Candle Stand with Floating Diya Set.