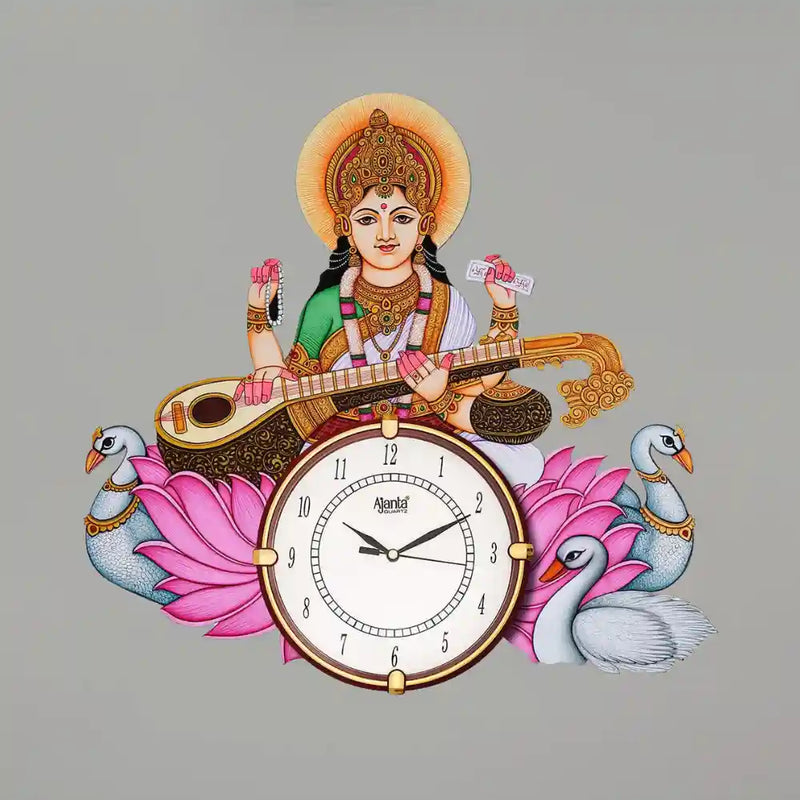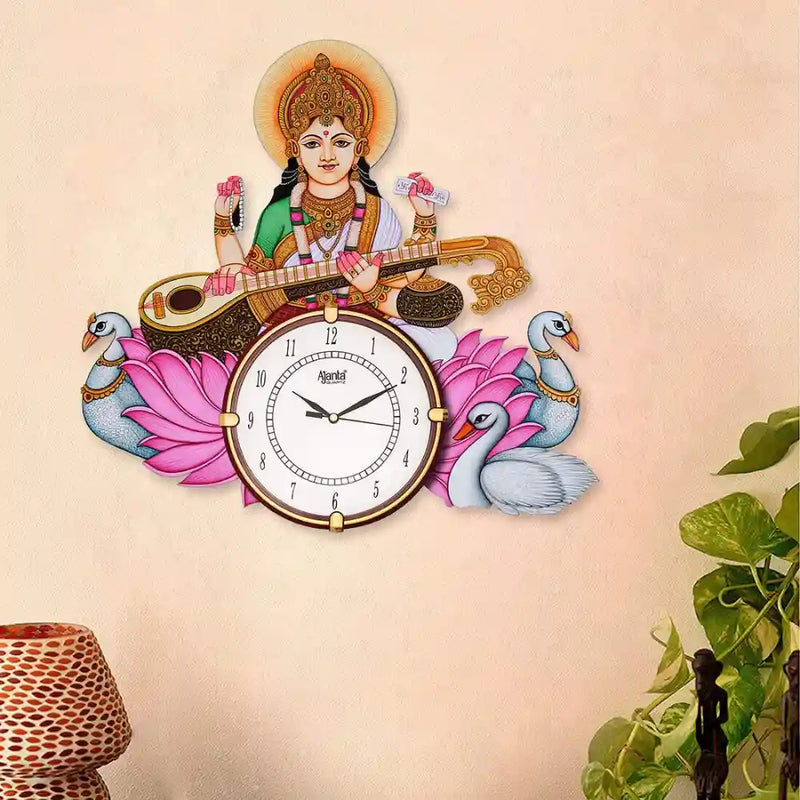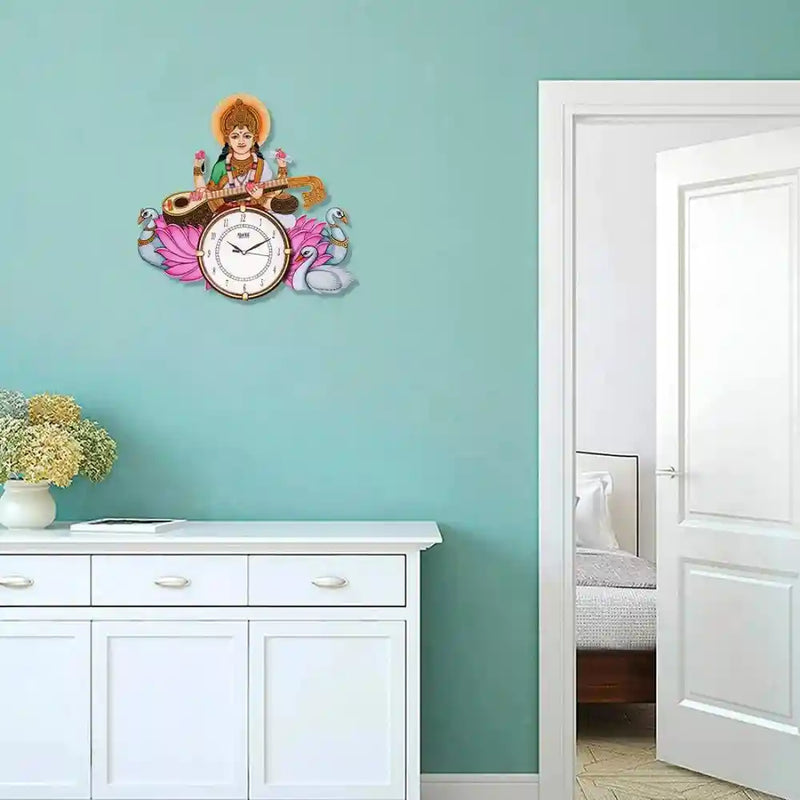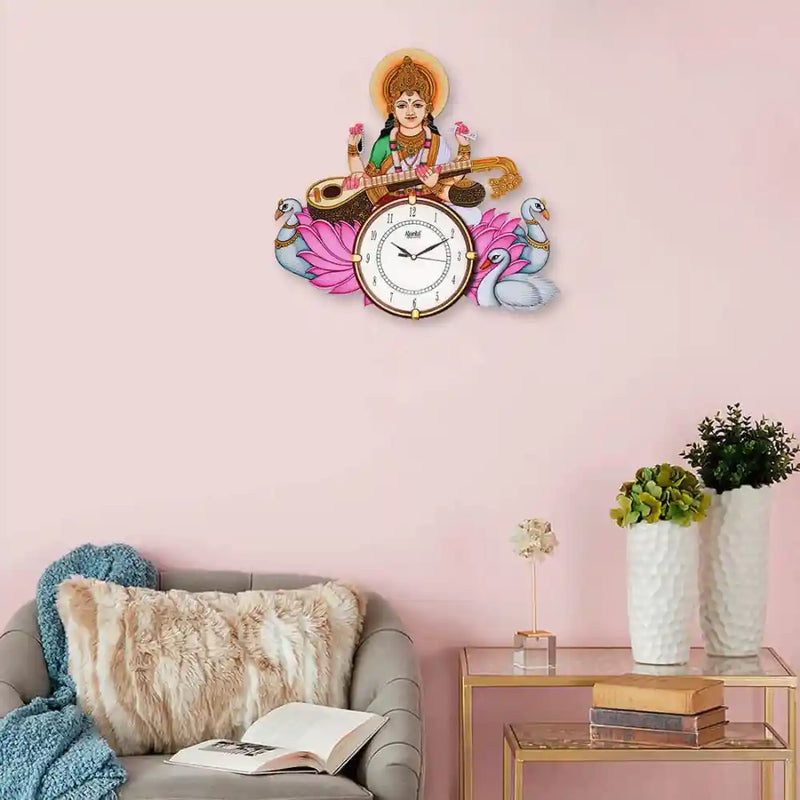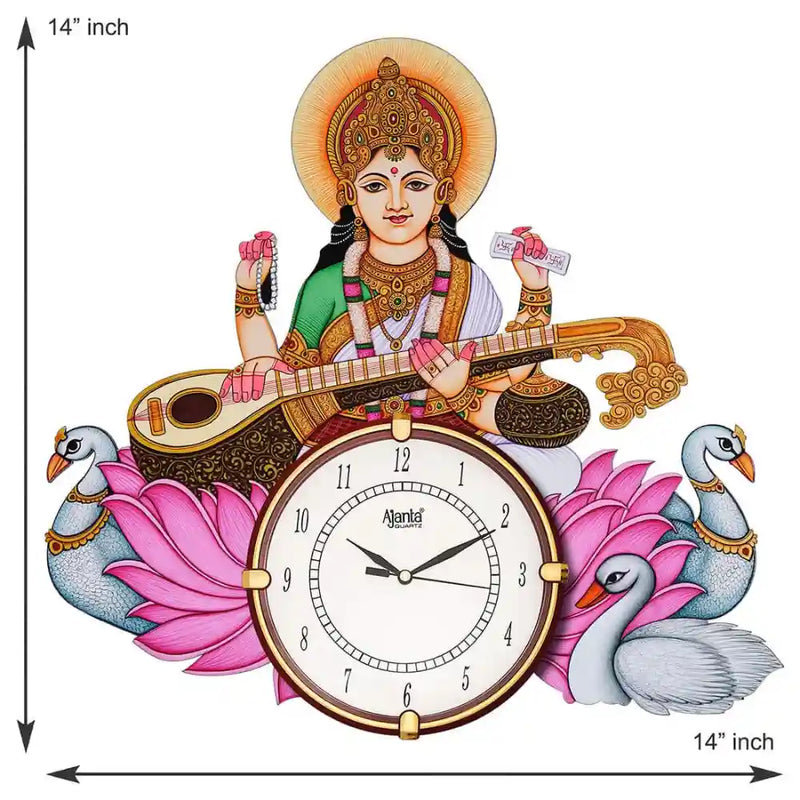 Saraswati MAA Wooden Hand Painted Designer Frame Red Ajanta Dial Wall Clock
Sale price
₹ 899.00
Regular price
₹ 1,299.00
31% OFF
Sold out
New Unique Designs, Made with High Quality MDF
Best for Living Room, Office, Home & Gifting
| | |
| --- | --- |
| Brand | Classy Artz |
| Color | Multicolour |
| Type | Analog |
| Style | Antique |
| Material | Wood |
| Shape | Oval |
| Room Type | Home/Living Room/School/Office/Temple/Hall/Kitchen/Pooja Ghar |
...
Introducing the exquisite Saraswati MAA Wooden Hand Painted Designer Frame Red Ajanta Dial Wall Clock by Classy Artz. This beautiful and meticulously crafted wall clock is a perfect blend of traditional elegance and contemporary design. Its stunning wooden frame, vibrant hand-painted detailing, and the renowned Ajanta dial make it a captivating addition to any space.
The wall clock features an analog mechanism, which provides accurate timekeeping and ensures a hassle-free experience. The antique style of the clock adds a touch of vintage charm to your surroundings, making it an ideal choice for those who appreciate timeless aesthetics.
Crafted from high-quality wood, this wall clock is not only visually appealing but also durable and long-lasting. The intricate hand-painted design showcases the divine figure of Goddess Saraswati, the Hindu deity of knowledge, music, arts, and learning. This artistic portrayal adds a spiritual and cultural touch to your space, making it suitable for various environments such as home, living room, school, office, temple, hall, kitchen, and pooja ghar.
The clock's multicolored design enhances its versatility, allowing it to effortlessly complement any decor theme. Whether you place it in your living room, office, hall, bedroom, classroom, or even your kitchen, this clock will surely become a focal point of attention and admiration.
Not only is the Saraswati MAA Wooden Hand Painted Designer Frame Red Ajanta Dial Wall Clock a functional timepiece, but it also serves as a decorative art piece. It makes for a unique and thoughtful gift for special occasions such as housewarmings, birthdays, festivals, or religious ceremonies.
Add a touch of elegance, spirituality, and functionality to your space with this remarkable wall clock from Classy Artz. Embrace the charm of traditional craftsmanship combined with contemporary design, and enjoy the beauty and grace it brings to your surroundings.