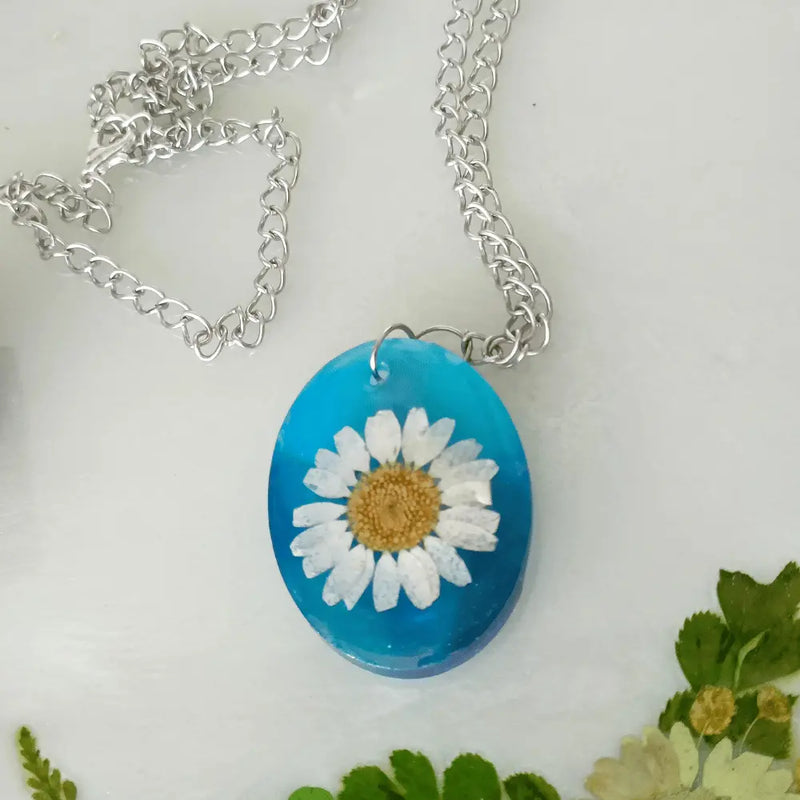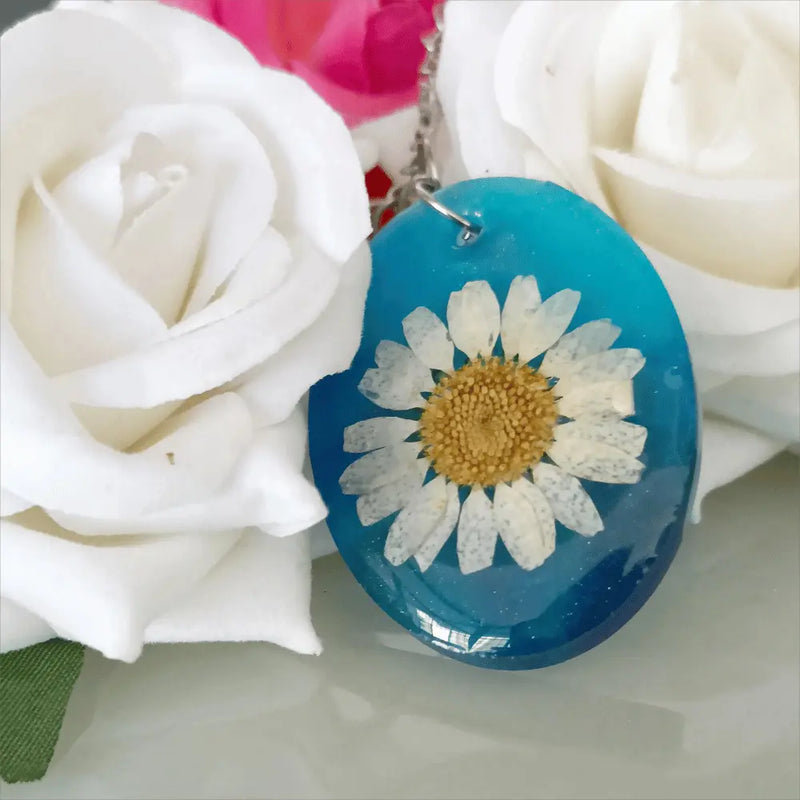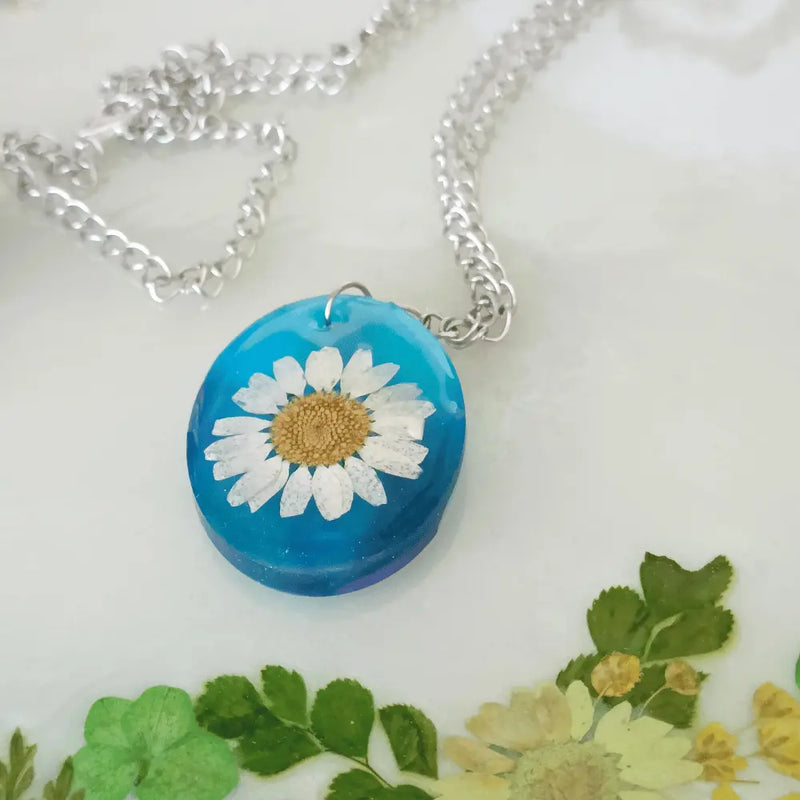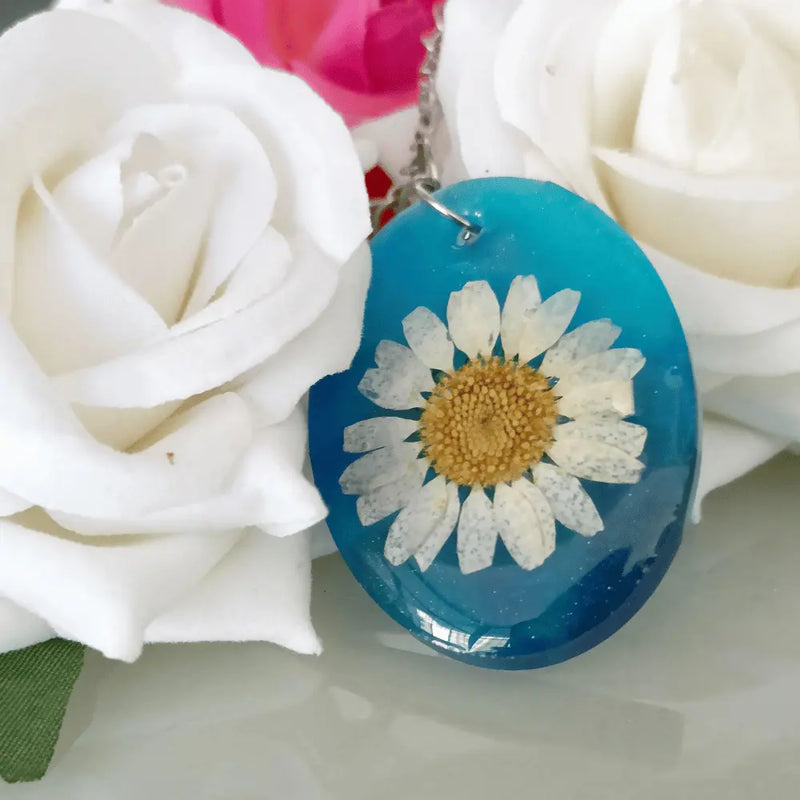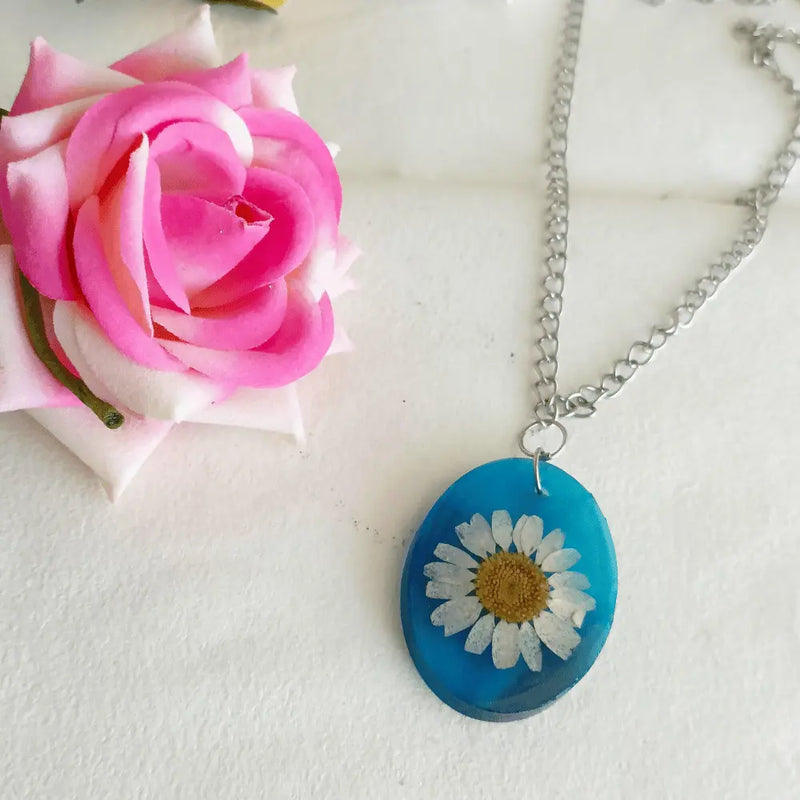 Resin Pendant Jewellery With Daisy Blue Botanical For Wife, Girlfriend, Birthday, Anniversary(With Chain)
Sale price
₹ 850.00
Regular price
₹ 1,250.00
32% OFF
Sold out
GET 300₹ Off On Order Above 5,000₹. Use SAVE300
Free Shipping on Order Above 5,000₹
Introducing the Resin Pendant Jewellery with Daisy Blue Botanical, the perfect gift for any occasion from Classy Artz. Our Resin Pendant Jewellery is carefully crafted by skilled artisans using high-quality Epoxy Resin, making it a unique and sustainable piece of art.

This Resin Pendant Jewellery features a beautiful multi-colored Daisy Blue Botanical design, perfect for gifting on birthdays, Valentine's Day, or any special occasion. Its unique design is a true masterpiece and is sure to turn heads. Each piece of jewelry is handmade and customized, making it a one-of-a-kind piece of art.

Our mission at Classy Artz by Kavita is to provide the best shopping experience for our customers. We offer free shipping to all over India, making it easy for you to receive your purchase right at your doorstep. Plus, our customized resin jewelry and dried resin flower pendant options are perfect if you want a unique piece of art specifically tailored to your taste.

In conclusion, the Resin Pendant Jewellery with Daisy Blue Botanical is the perfect combination of art and beauty. Its exquisite design is sure to make a statement and is perfect for gifting to your girlfriend or wife on special occasions. Don't settle for ordinary jewelry; buy a unique, personalized, and sustainable piece of art from Classy Artz, and enjoy free shipping all over India.
Product Specification --

Brand- Classy Artz by kavita
Colour- Multi - Colour
Style- Jewellery
Material Type- Epoxy Resin
Best For- Gifting, Birthdays, Valentine's day gift

Shape & Size- Customised & Personalised

* For Personalisation & Customisation must place pre order with requirement. Order Standard Delivery time 7-14 Days.
At Classy Artz, we offer a hassle-free shipping policy to ensure your satisfaction. Our ready-made products will be shipped within 2-4 days, allowing you to enjoy your purchase in no time. We understand the importance of prompt delivery, and that's why we strive to get your order to you as quickly as possible. What's more, we are proud to offer free shipping on all our products, making your shopping experience even more enjoyable. Shop with confidence at Classy Artz and let us take care of the rest.