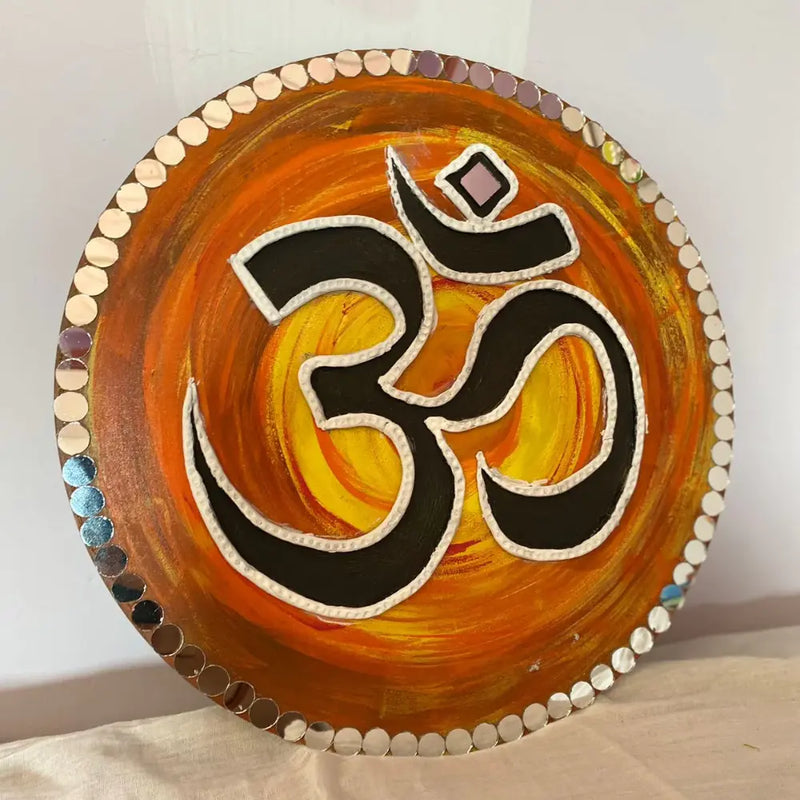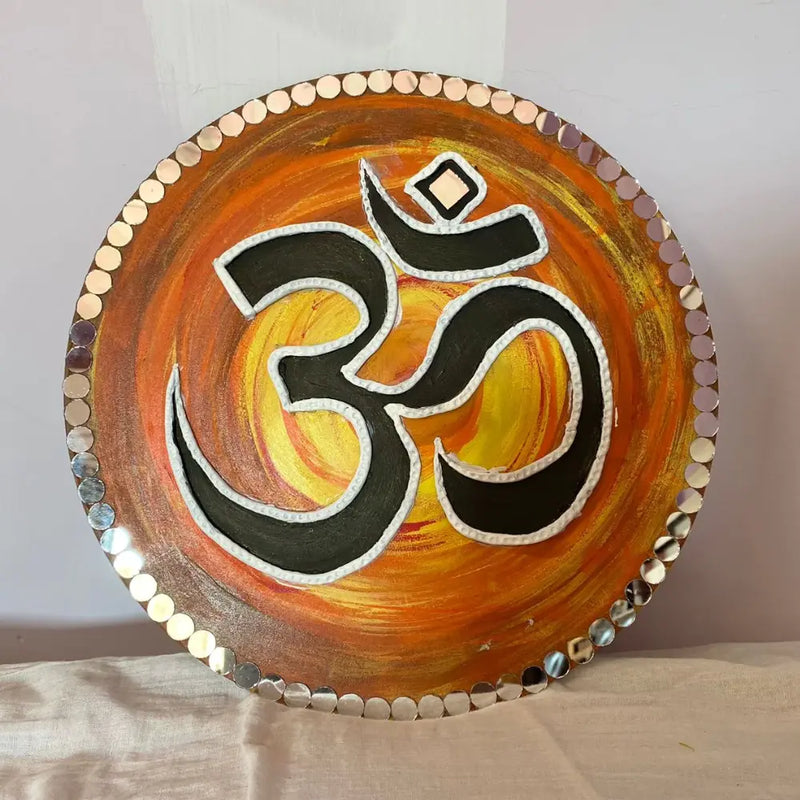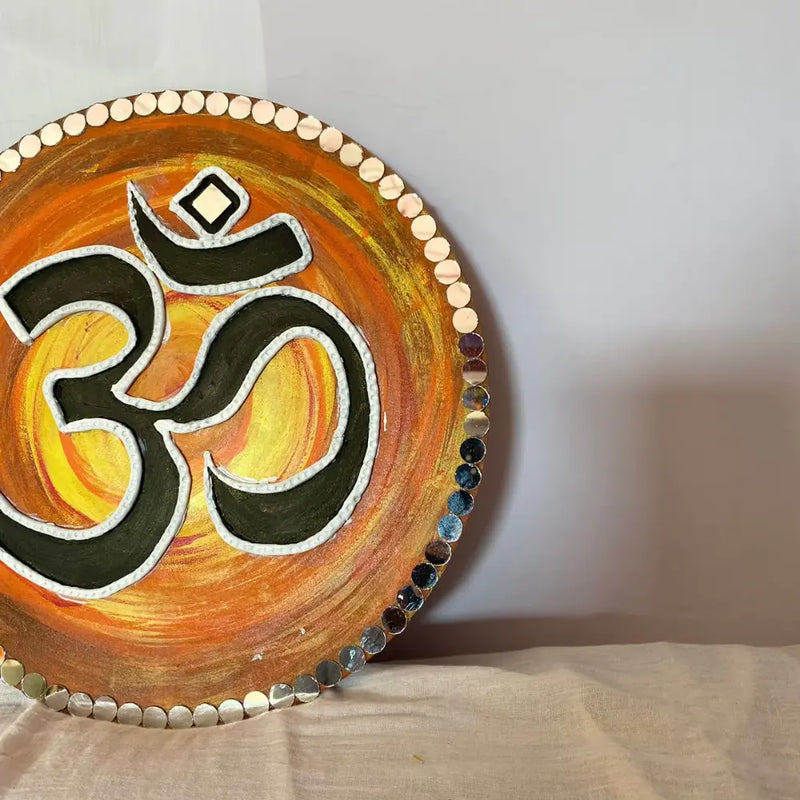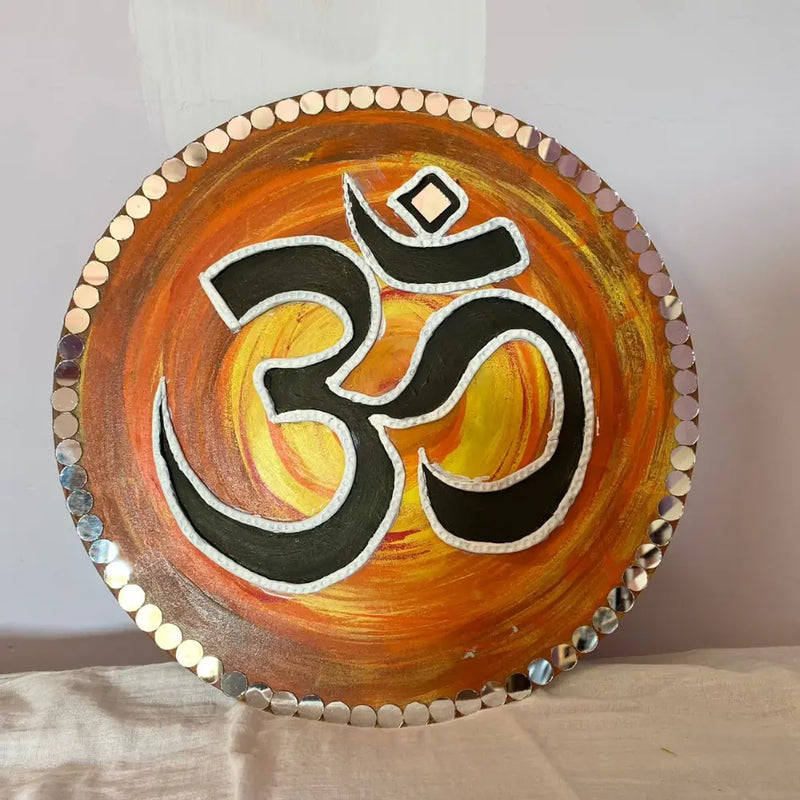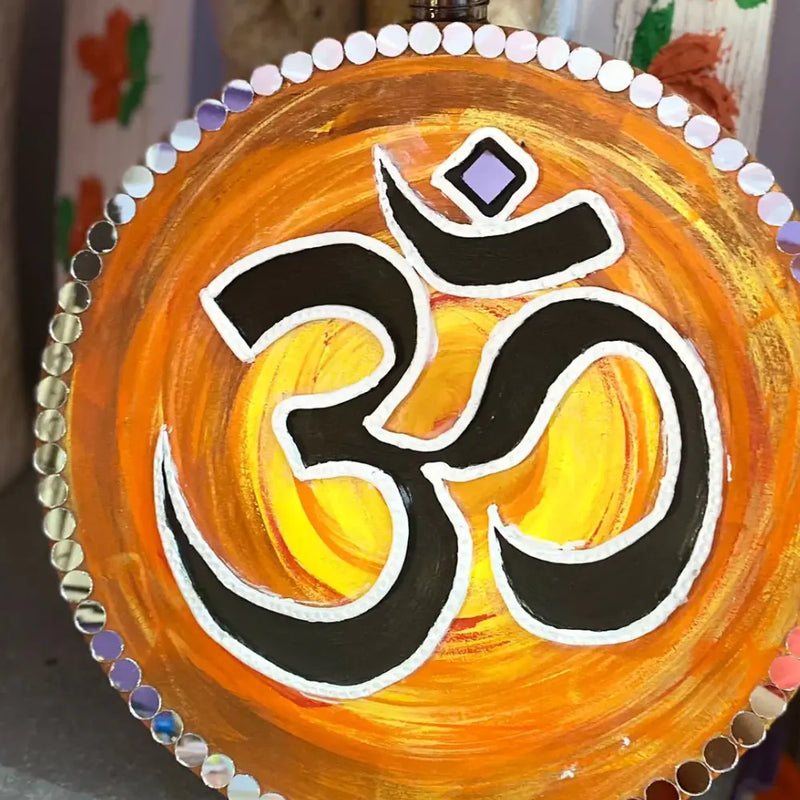 Resin OM Mantra Frame For Pooja Room
Sale price
₹ 1,660.00
Regular price
₹ 1,990.00
17% OFF
Sold out
Every Mantra Frame is handmade using Resin Art.
You can request for customization border, background color and any other requirements
Spiritual Harmony: Elevate Your Pooja Room with Resin OM Frame
Radiate tranquility with our Resin OM Mantra Frame, designed exclusively for your sacred Pooja Room. Crafted with care, it exudes spiritual serenity. Hang it effortlessly to infuse divine energy into your worship space, creating a harmonious ambiance. A symbol of peace and spirituality, it's an essential addition to your rituals.
Product Specification
Size: 12 Inch


Made on MDF base - size 6 mm

Creative Design

Easy To Hang and Can Put on Wooden Stand Also

Material use: Resin, MDF, Made-up Marble Effect

Safe and Attractive Packaging

Perfect for Main Altar, Wall Shrine, Offering Table, Meditation Space, Symbolic Direction, Sacred Shelf, Mantra Chanting Nook, Aarti Area, Vedic Alignment, Pillar Display, Pooja Room Entrance, Divine Centerpiece, Incorporate Agate
| | |
| --- | --- |
| Size | 12 Inch |
| Colour | Orange, Yellow And Black |
| Frame Finish | Glossy |
| Material Type | Epoxy Resin, MDF, Acrylic |
| Best For | Main Altar, Wall Shrine, Offering Table, Meditation Space, Symbolic Direction, Sacred Shelf, Mantra Chanting Nook, Aarti Area, Vedic Alignment, Pillar Display, Pooja Room Entrance, Divine Centerpiece, Incorporate Agate |
| Brand | Classy Artz |
* Color and Design May Vary from the Original Product because it's Handmade Fluid Art.
Features
Elevate Your Pooja Room with Resin OM Mantra Frame
Intricate Design: Crafted on a 6mm MDF base, it boasts a mesmerizing made-up marble effect. The glossy finish enhances the frame's vibrant orange, yellow, and black colours, making it an elegant addition to your sacred space.
Flexible Display: Choose between hanging it on your wall or placing it on a wooden stand. This frame effortlessly integrates into your Pooja Room's decor.
Quality Materials: Constructed with high-quality Resin, MDF, and Acrylic, this frame offers both durability and divine aesthetics.
Safe Arrival: Your frame is packaged with the utmost care, ensuring it arrives in pristine condition, ready to become the focal point of your spiritual enclave.
Versatile Placement: Perfect for your Main Altar, Wall Shrine, Meditation Space, and more. Its intricate design enhances the ambience of your Offering Table, Aarti Area, and symbolic corners.
Unique Circle Design: Handmade by local artisans, the circular design represents continuity and the cyclical nature of life.
Easy Setup: Included hanging hardware makes it a breeze to grace your wall with this divine piece.
Customizable Sizes: Choose from sizes ranging from 12x15 to 24x36 inches, ensuring a perfect fit for your sacred space.
Personalized Touch: Make it truly yours by incorporating an Agate stone, enhancing the energy and connection in your Pooja Room.
Embrace the Spiritual Journey: Chant mantras, meditate, and perform rituals with this frame as your companion, channelling divine energy into your sacred space.
Experience Art and Devotion: This isn't just a frame; it's a fusion of art and devotion. Bring home the Resin OM Mantra Frame and let its presence guide your spiritual journey.
Mounting & Use Case
| | |
| --- | --- |
| Customizable and Personalized | Yes |
| Frame Design | Circle |
| Mounting Options | Wall-mounted |
| Hanging Hardware | Yes |
| Additional Features | Handmade by local artisan |
| Mounting Hardware Included | Hook For Wall Mounting |
This Resin OM Mantra Frame can be used at these places for the Pooja Room
Main Altar: Place it at the central altar as a focal point of devotion.
Wall Shrine: Mount it on a wall to create a sacred shrine.
Offering Table: Use it as a backdrop for offerings during rituals.
Meditation Space: Infuse the area with the energy of OM during meditation.
Symbolic Direction: Position it facing a specific direction for symbolism.
Sacred Shelf: Display on a dedicated shelf for reverence.
Mantra Chanting Nook: Use it as inspiration for mantra recitation.
Aarti Area: Illuminate during aarti rituals for added significance.
Vedic Alignment: Align it according to Vedic principles for positive energy.
Pillar Display: Incorporate it into pillar or corner displays.
Pooja Room Entrance: Welcome blessings at the room's entrance.
Divine Centerpiece: Use it as a centerpiece for spiritual gatherings.
Incorporate Agate: Enhance its energy with agate crystals for added symbolism.
Packing & Dispatching

Here's a detailed breakdown of the packaging process:

Three-Layer Bubble Wrap: The frame is carefully wrapped with three layers of high-quality bubble wrap. This multi-layered cushioning acts as a shock-absorbent barrier, shielding the frame from impacts and vibrations.
Custom-Fit Carton: After the bubble wrap cocooning, the frame is placed snugly inside a custom-fit carton. This carton is designed to prevent any movement or shifting during transit, ensuring the frame stays securely in place.
Fragile Labeling: The package is prominently labeled as "Fragile" to alert the courier and handling personnel to exercise extra care.
Outer Packaging: The outer packaging is sturdy and designed to withstand external pressures. It is crafted not only for protection but also to maintain the aesthetic appeal of the product.

Need Customized (Call to action)