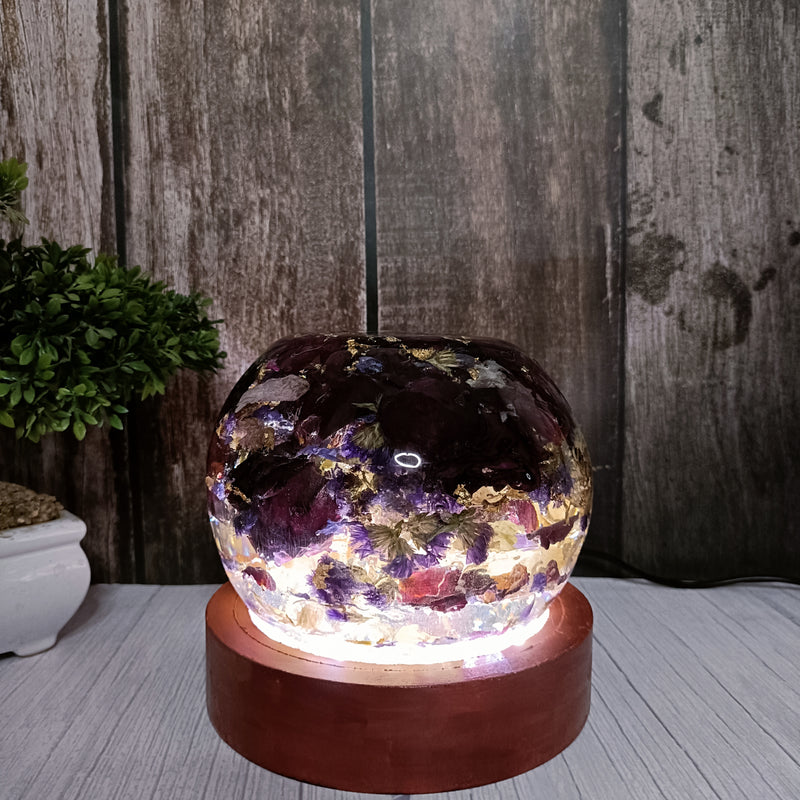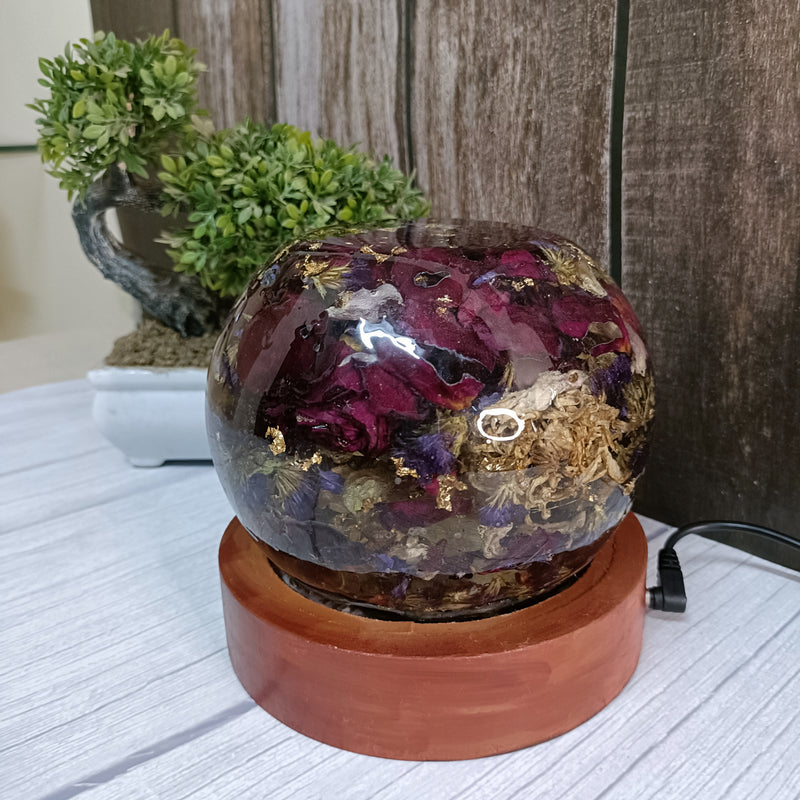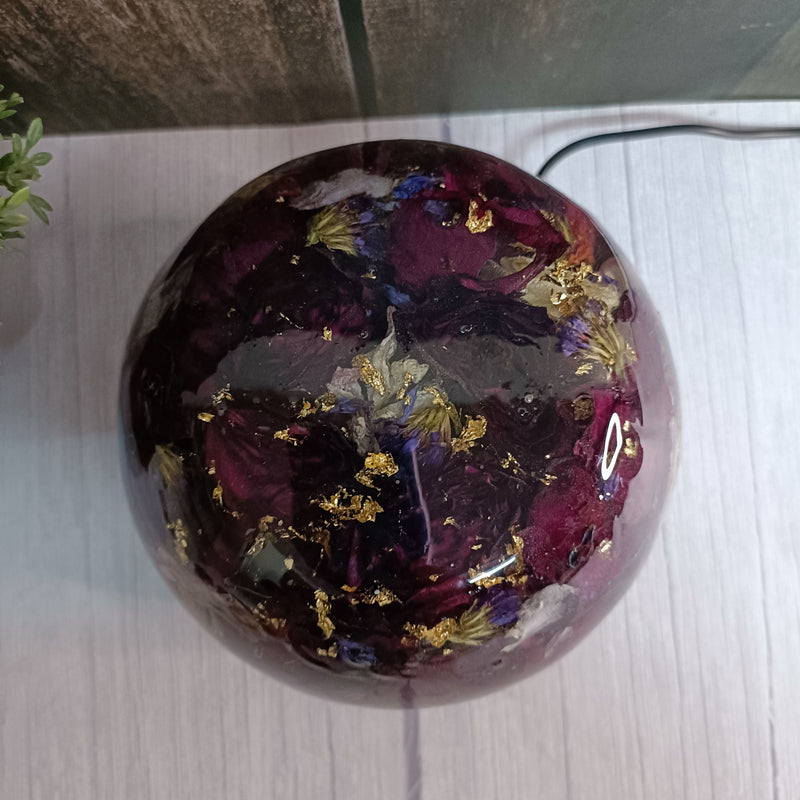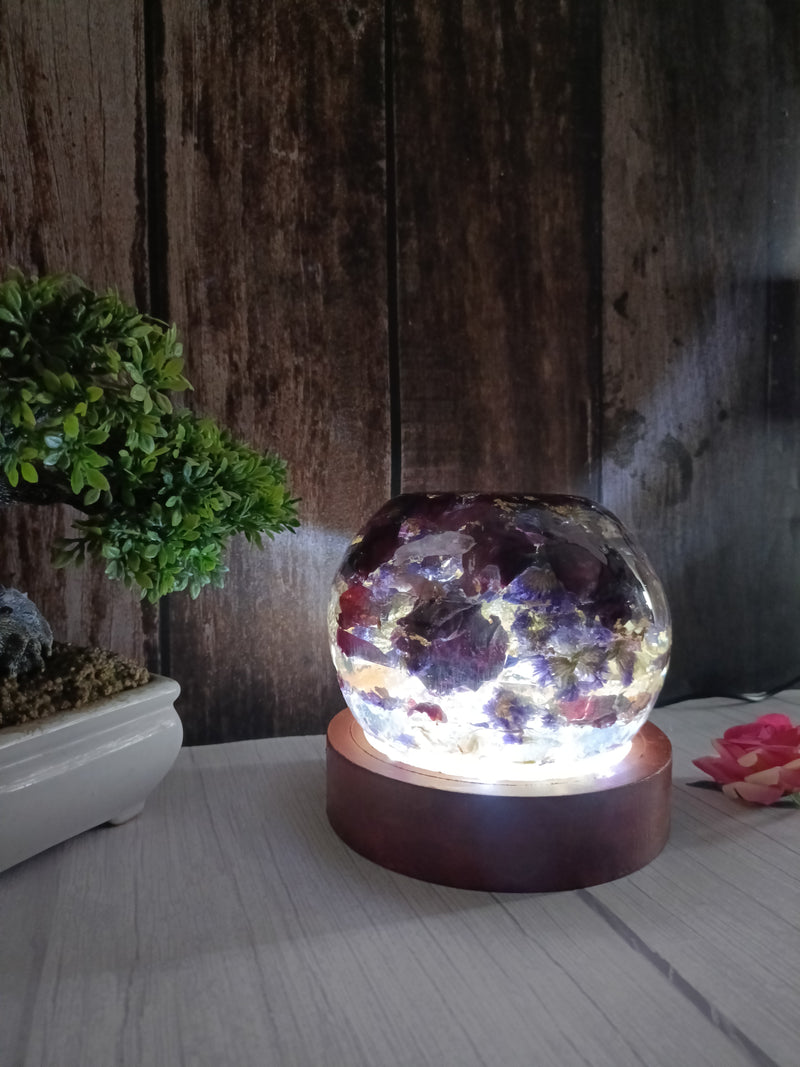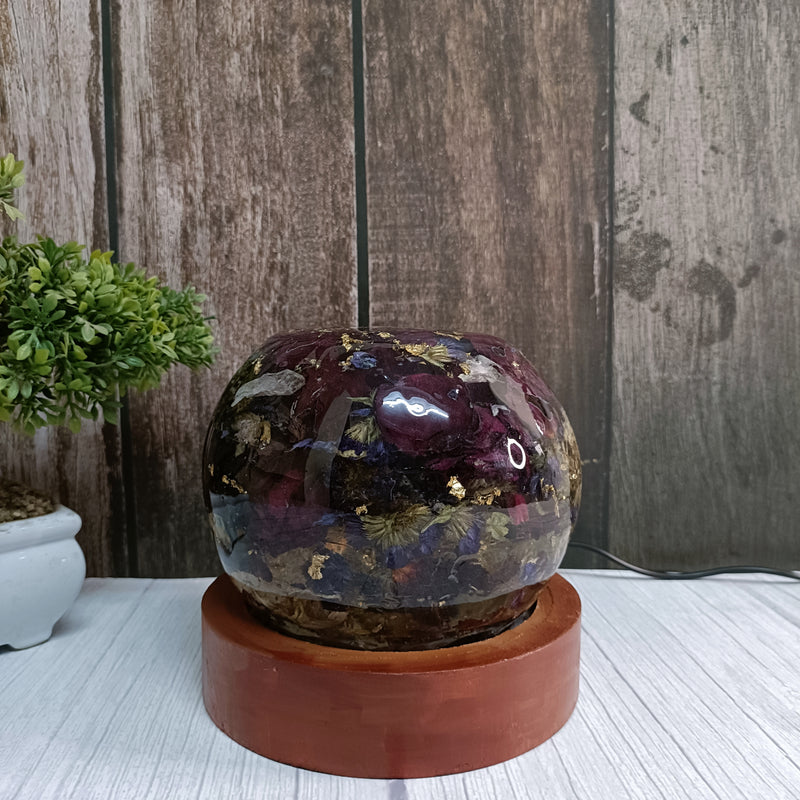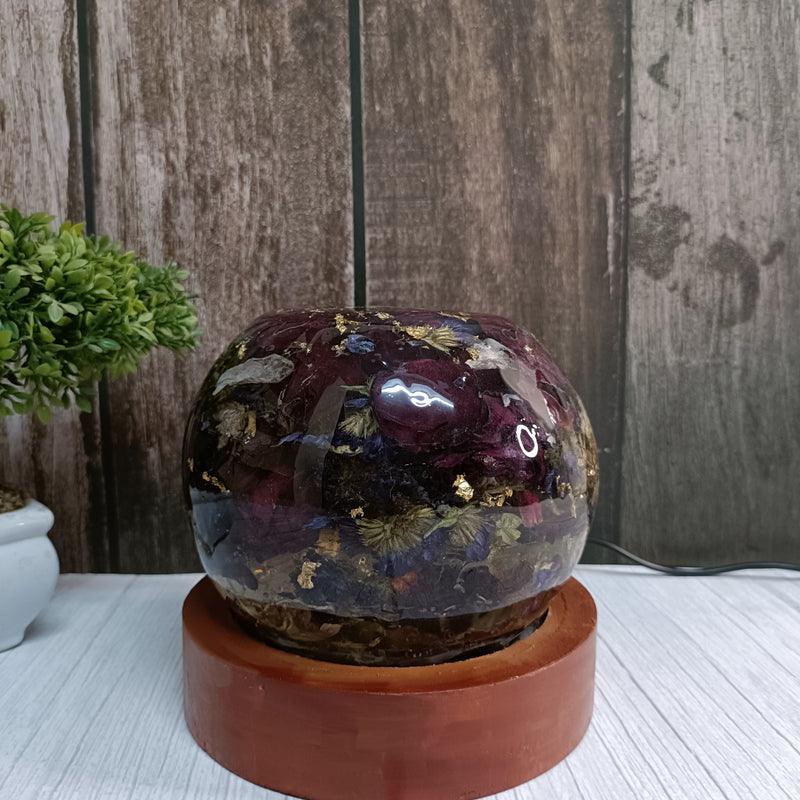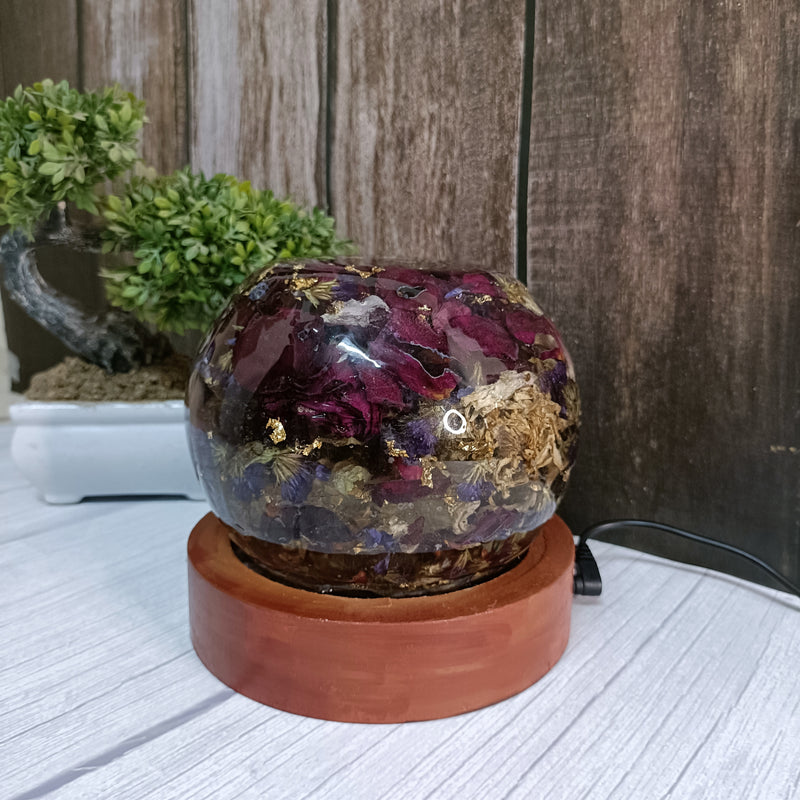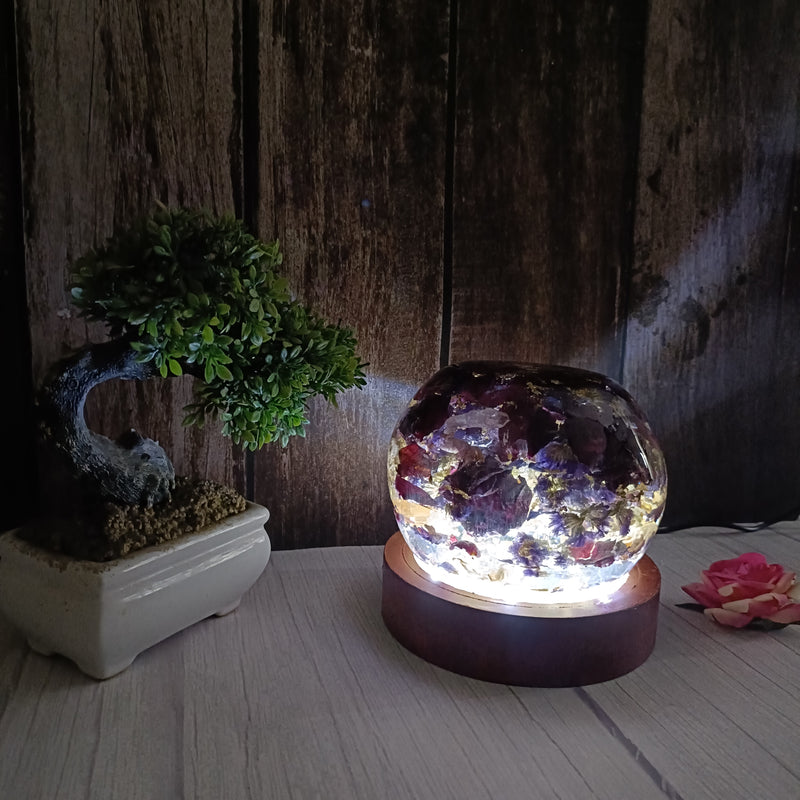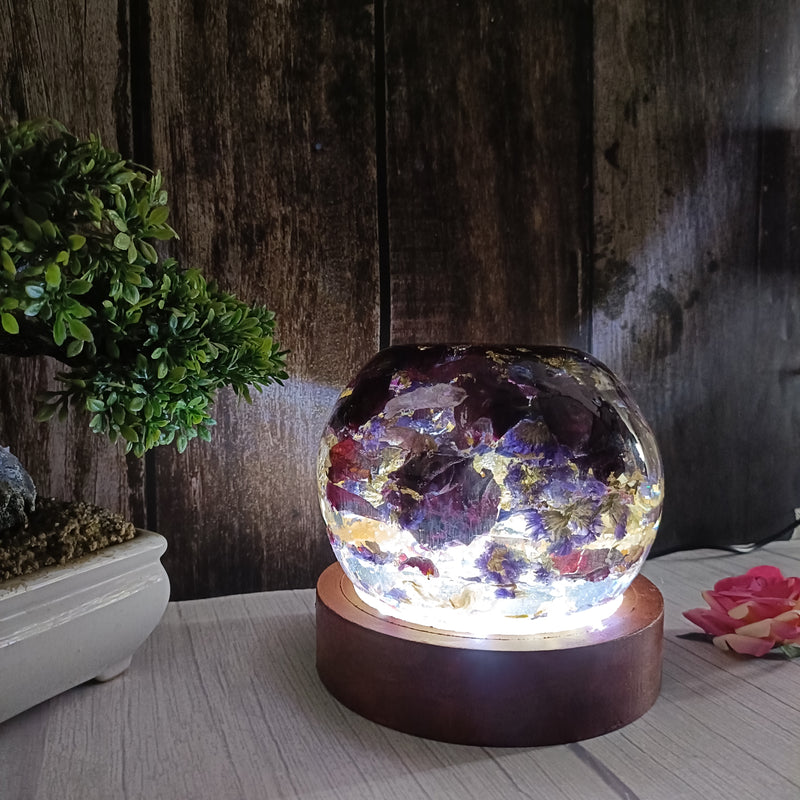 Resin Flower Preservation Led Lamp For Wedding Gift, Gift For Wife, Gift For Husband, Couple Gift(Round)
Sale price
₹ 6,500.00
Regular price
₹ 8,500.00
24% OFF
Sold out
Preserve your Varmala for forever in Resin, Free Home Delivery
Curated with Love & Affection, Customization Available, Whatsapp- +91-6376029476
...
Introducing the Resin Flower Preservation LED Lamp from Classy Artz – the perfect gift to cherish and preserve your precious memories. This innovative lamp combines the beauty of a shining moon with the art of flower preservation, creating a unique and enchanting way to capture special moments.

With its round shape and captivating lighting, this LED lamp illuminates your cherished flowers, ensuring they remain vibrant and preserved for years to come. Say goodbye to wilting bouquets and hello to long-lasting memories!

Express your love and admiration on occasions like Valentine's Day, anniversaries, or as a Jai Mala gift with this exceptional product. It serves as the best choice for weddings, offering a beautiful way to preserve varmalas and create a lasting memento of that special day. Whether you're looking to buy varmala preservation for your wife, husband, or as a couple, this lamp will leave an enduring impression.

We prioritize quality and trust. Our Flower Preservation LED Lamp is meticulously crafted with love and care, ensuring the preservation of your flowers. It is a handmade masterpiece that reflects your cherished memories.

When you shop at Classy Artz, you enjoy the convenience of free shipping all over India, including major cities like Mumbai, Pune, Delhi, Ahmedabad, Surat, Chennai, Kolkata, Bangalore, and Hyderabad. We take pride in being your reliable source for unique and meaningful gifts, including long-lasting varmala preservation and handmade flower preservation. Buy wedding garland online and experience the beauty of our collection.

Don't let your beautiful flowers fade away. Preserve them in a truly remarkable way with our Resin Flower Preservation LED Lamp. Gift something extraordinary and create memories that will shine forever. Order your lamp today from Classy Artz!