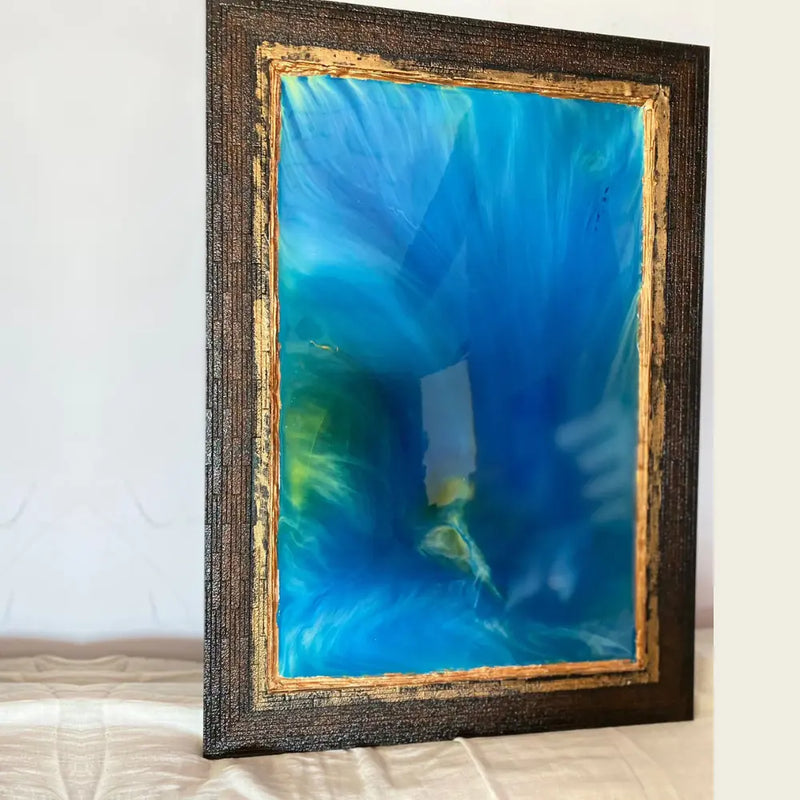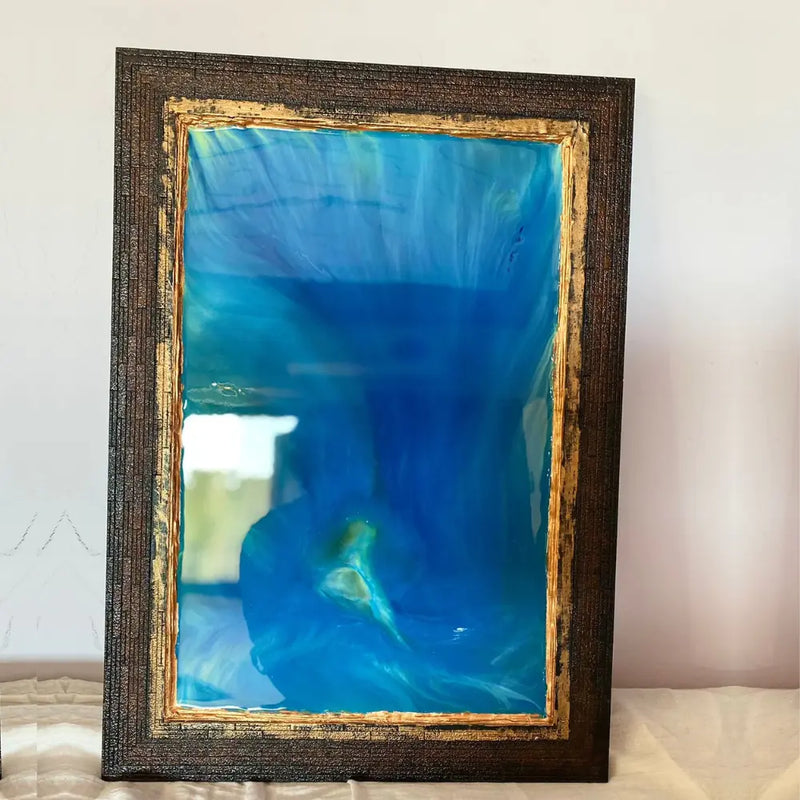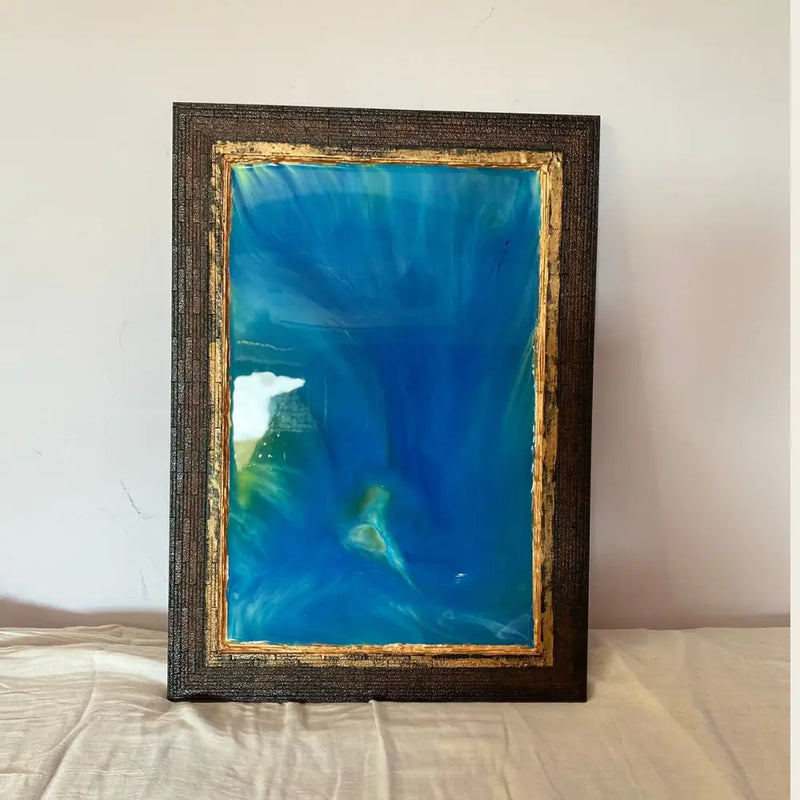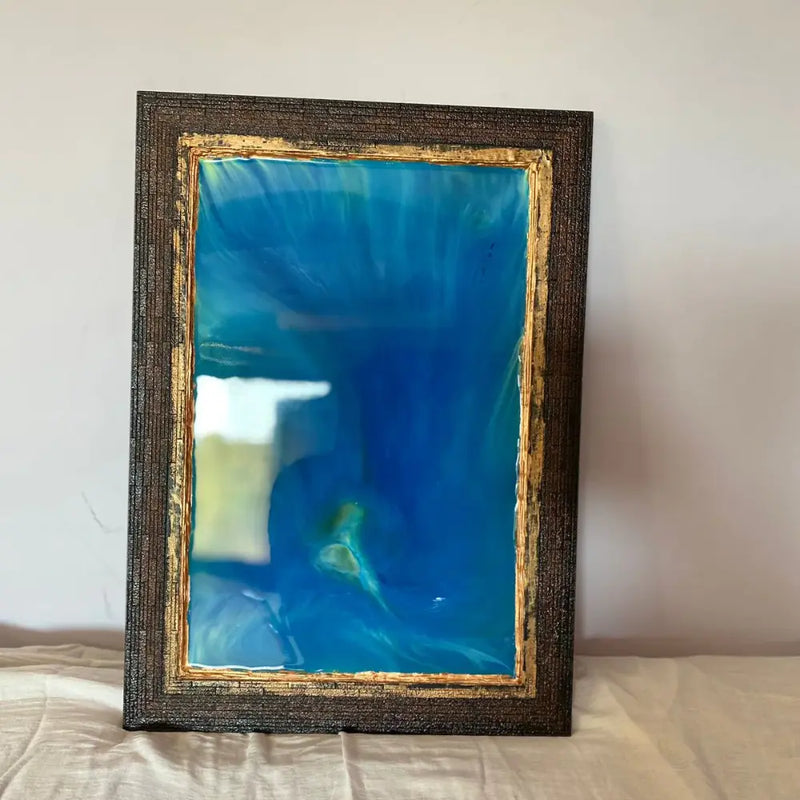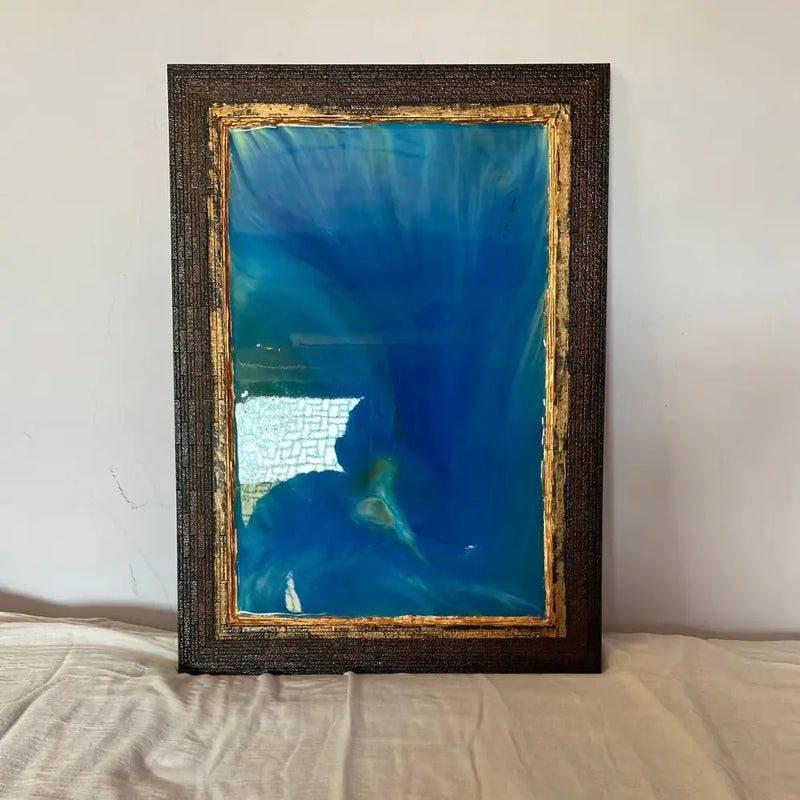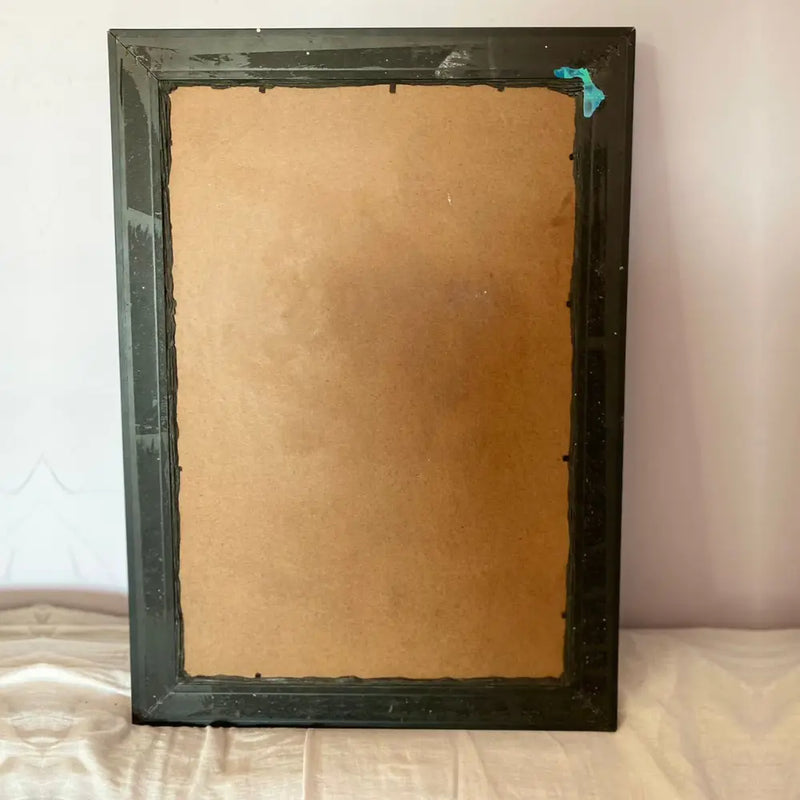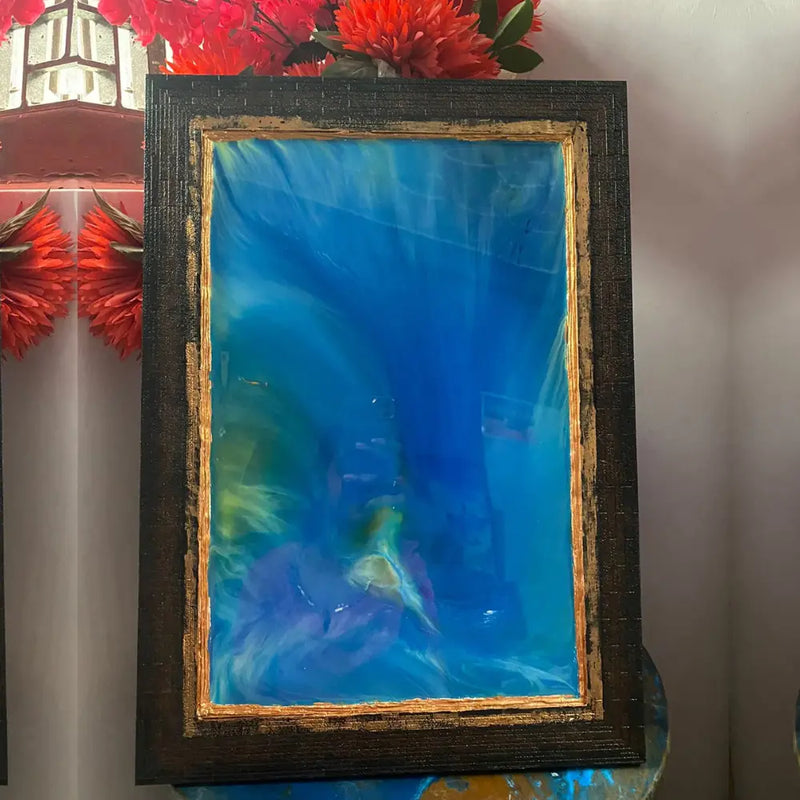 Resin Blue Photo Frame Wooden For Home Decor, Wall Decor, Office Decor
Sale price
₹ 4,999.00
Regular price
₹ 6,500.00
23% OFF
Sold out
Get crystal clear acrylic personalized & Customized photo
Ready to Mount, Glossy Mirror Effect, Prompt Assistance
Introducing the Resin Blue Photo Frame Wooden - a stunning addition to your home decor, office space, or wall display. Crafted with utmost care and precision, this handcrafted wooden frame is designed to preserve and showcase your special moments in the most captivating way possible.

With its unique natural wood finish, the Resin Blue Photo Frame Wooden exudes an undeniable charm that effortlessly enhances any interior. Its vibrant colors bring life and personality to your cherished photographs, making them truly stand out. Each frame is meticulously made to ensure durability, guaranteeing that your memories are well-protected for years to come.

Hang this exquisite frame with ease, thanks to its user-friendly design. Whether you choose to display it in your living room, bedroom, or office, it effortlessly complements any space. The Resin Blue Photo Frame Wooden is customizable, allowing you to personalize and customize it according to your preferences. Add a touch of uniqueness to your surroundings with a frame that perfectly reflects your style.

Not only is this frame a remarkable addition to your own collection, but it also makes an exceptional gift. Whether it's for art enthusiasts, nature lovers, or those who appreciate home decor, this frame is the perfect choice for birthdays, anniversaries, weddings, or housewarmings. Consider the recipient's taste and interests, and present them with a personalized and customized photo frame they'll truly cherish.

Order now and enjoy the convenience of Free shipping all over India, including major cities such as Mumbai, Pune, Delhi, Ahmedabad, Surat, Chennai, Kolkata, Bangalore, and Hyderabad. Don't miss out on the opportunity to own these large decorative frames for sale. Indulge in the luxury of affordable custom resin frames that exude elegance and sophistication.

Make your memories shine with the Resin Blue Photo Frame Wooden. Buy unique handmade frames today and transform your space into a captivating gallery.