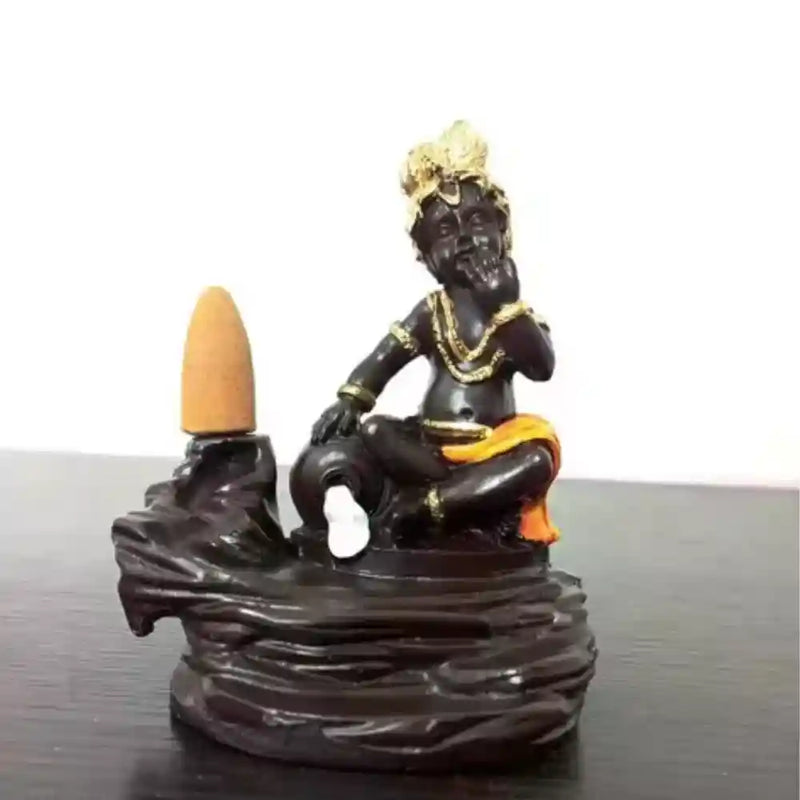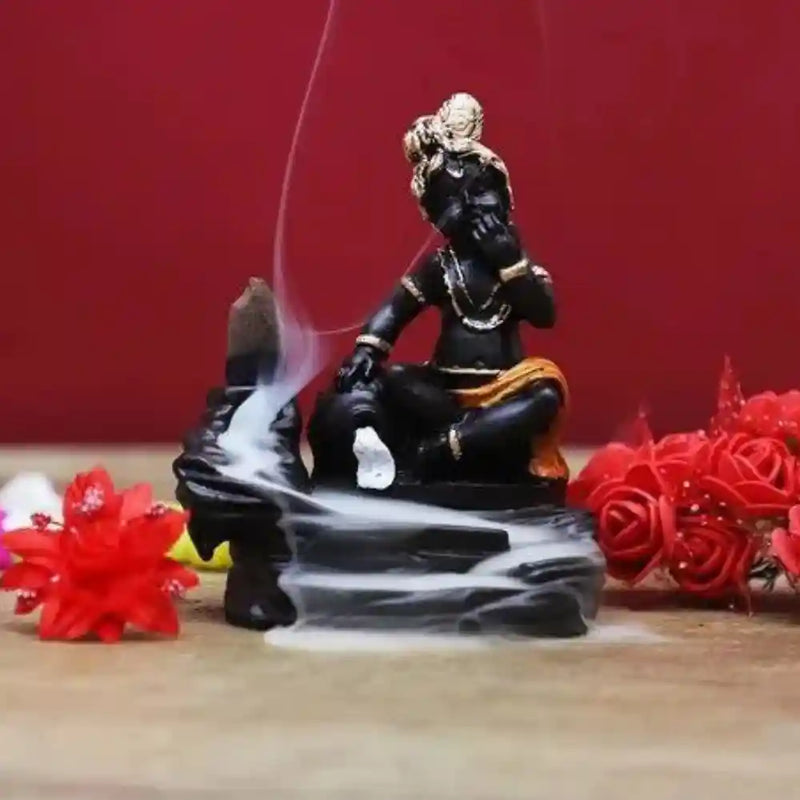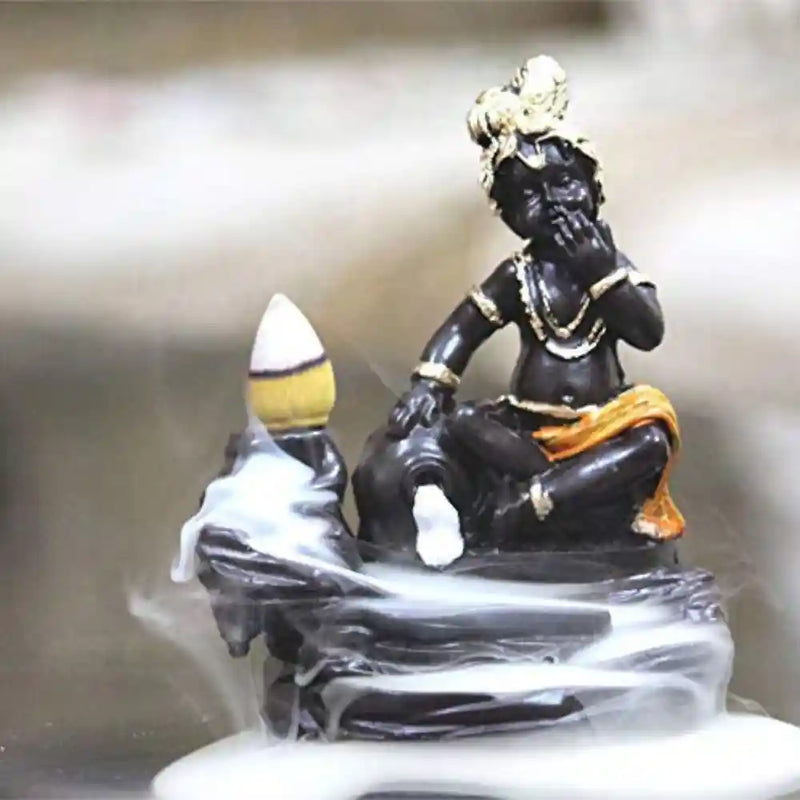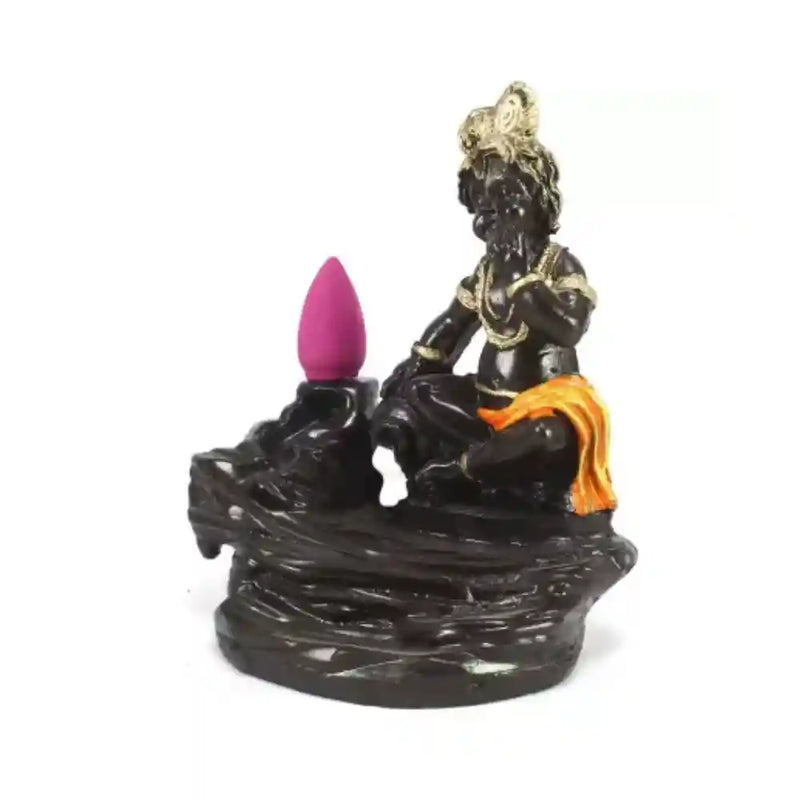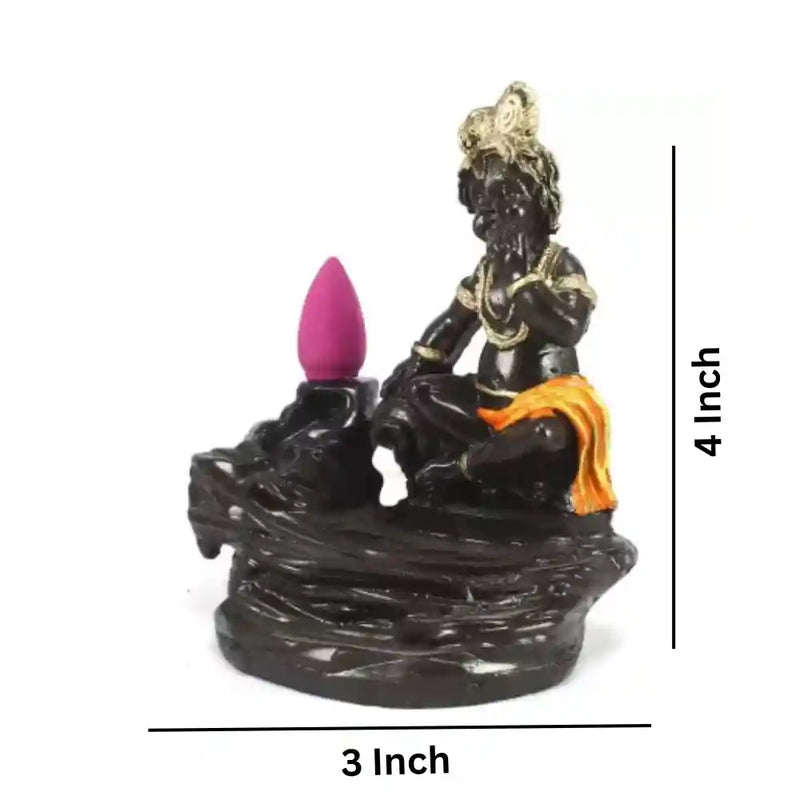 Orange Lord Krishna Smoke Backflow Cone Incense Holder Dhoop Batti Holder Decorative Showpiece With 10 Free Smoke Backflow Scented Cone Incenses For Pooja Room, Décor Your Home, Office And Gift
Sale price
₹ 499.00
Regular price
₹ 699.00
29% OFF
Sold out
Table Top & Showpiece with Premium Quality & Finishing
Best for Home Decor, Gifting, statue & Idols lovers
| | |
| --- | --- |
| Brand | Classy Artz |
| Color | Black & Orange |
| Style | Conical |
| Material | Polyresin |
| Character | Mini Monk |
| Dimensions | 4H x 3W x 3L inch |
| Room Type | Baby, Bedroom, Living Room, Office, Pooja Room  |
| USE For | Anniversary, Birthday, New Year |
...

Introducing the Orange Lord Krishna Smoke Backflow Cone Incense Holder by Classy Artz, a stunning decorative showpiece that brings an aura of tranquility and elegance to your sacred space. Elevate your pooja room, beautify your home, and add a touch of sophistication to your office with this exquisite piece.
Crafted with precision and care, this incense holder showcases a unique conical design in a mesmerizing blend of black and orange colors. The Polyresin material ensures durability and longevity, making it a perfect addition to your cherished belongings.
The highlight of this incense holder is the charming Mini Monk character, adding a sense of serenity and spirituality to your surroundings. Its compact dimensions of 4 inches in height, 3 inches in width, and 3 inches in length make it an ideal fit for various room types, be it a baby's nursery, a cozy bedroom, a vibrant living room, or a professional office.
But what truly sets this incense holder apart are its enchanting smoke backflow capabilities. Watch as the scented cones release a gentle smoke that cascades like a mystical waterfall, creating a soothing ambiance and a visual spectacle that calms the mind and relaxes the soul.
As you light one of the 10 complimentary Smoke Backflow Scented Cone Incenses, the sweet fragrance fills the air, infusing every corner of your space with positivity and joy. It's a perfect accompaniment for special occasions like anniversaries, birthdays, and the New Year, enhancing the overall atmosphere and making moments more memorable.
Indulge in the therapeutic practice of incense burning, known for its ancient healing properties and spiritual significance. Embrace a sense of harmony and inner peace, as the smoke backflow gracefully carries away negative energies and stress, leaving you refreshed and revitalized.
Experience the magic of the Orange Lord Krishna Smoke Backflow Cone Incense Holder and make it a thoughtful gift for your loved ones. Discover a delightful blend of aesthetics and functionality that promises to elevate any space and enrich your life.
Transform your environment, indulge your senses, and let this elegant incense holder be your gateway to a world of serenity and joy.