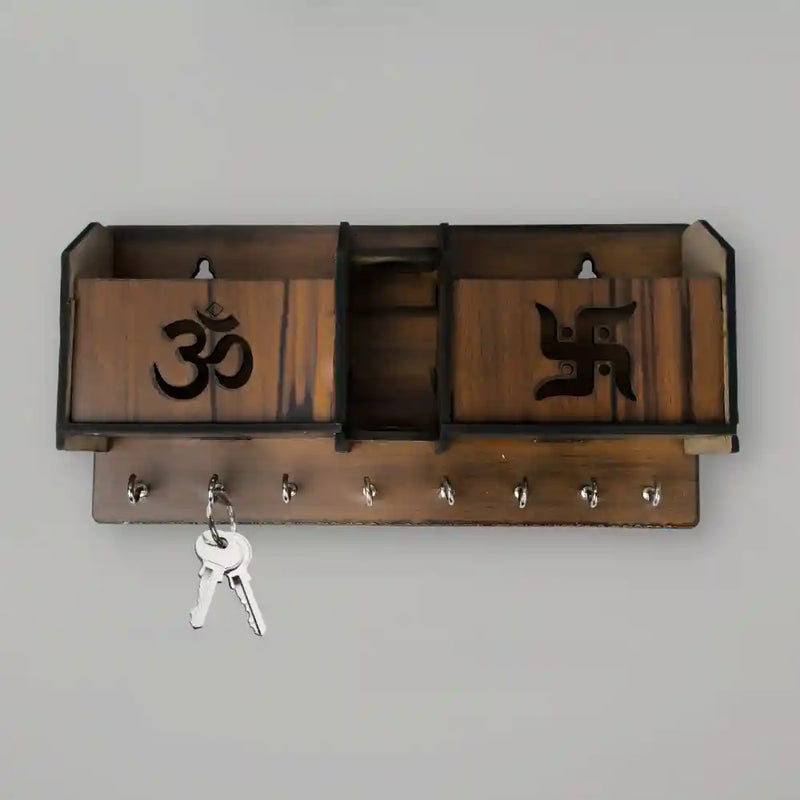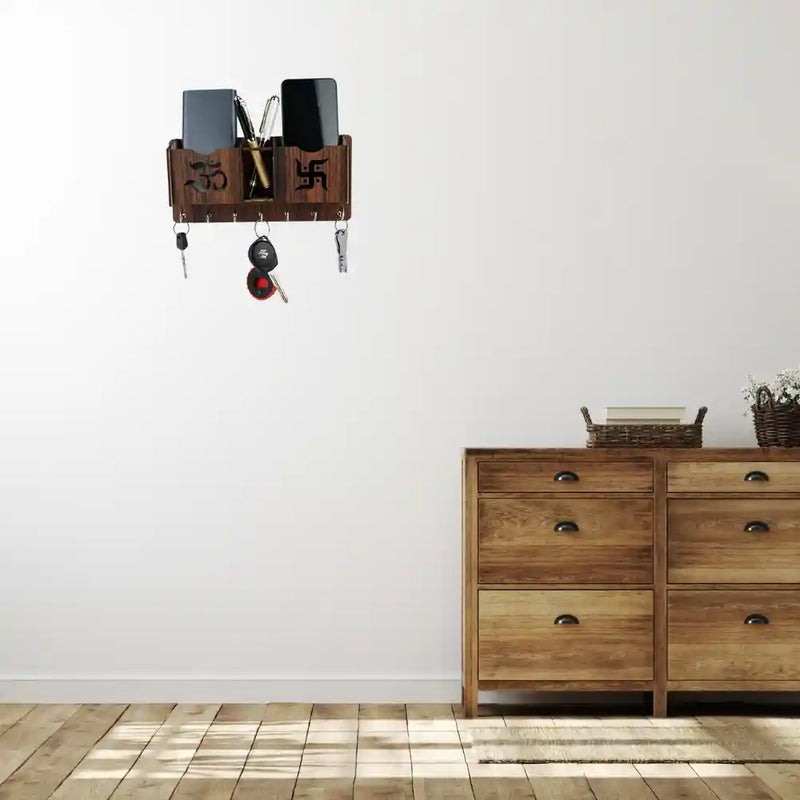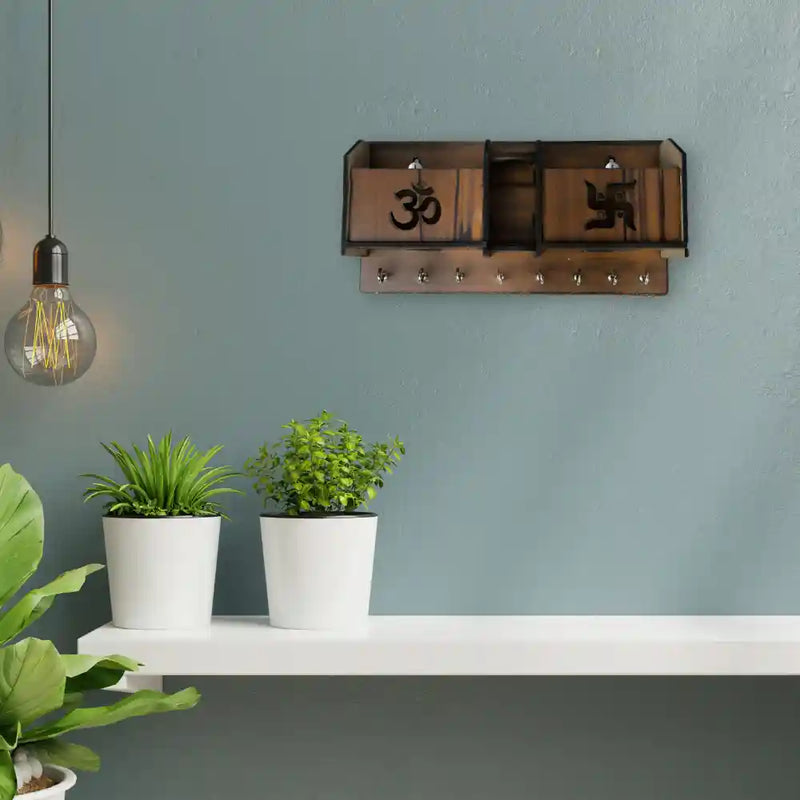 Om Swastik Key Holder with Storage Box Mobile Holder Pen Holder & 8 Hook Stand Wooden key holder for Home Wall, Office, Hall & Living Room, Best decorative item for home décor
Sale price
₹ 199.00
Regular price
₹ 499.00
60% OFF
Sold out
Table Top & Showpiece with Premium Quality & Finishing
Best for Home Decor, Gifting, statue & Idols lovers
| | |
| --- | --- |
| Brand | Classy Artz |
| Color | Dark Brown |
| Style | Durable |
| Material | Wood |
| Dimensions | 23.6 x 10.8 x 4.6 Centimeters |
| Shape | Pen |
The Om Swastik Key Holder is a versatile and stylish accessory that offers both functionality and aesthetic appeal. Crafted by Classy Artz, this key holder is designed to enhance the decor of your home, office, hall, or living room while providing a convenient storage solution for your keys, pens, and mobile phone.
Made from high-quality wood, this key holder features a beautiful dark brown color that complements various interior styles. Its durable construction ensures long-lasting use, making it a reliable addition to your space. The key holder has a unique pen-shaped design, adding an artistic touch to your wall.
With dimensions of 23.6 x 10.8 x 4.6 centimeters, this key holder is compact and space-saving. It can easily be mounted on any wall, allowing you to keep your essentials organized and within reach. The key holder features an intricate Om Swastik design, which symbolizes peace, harmony, and auspiciousness in Hindu culture.
This multifunctional key holder includes a storage box, a mobile phone holder, a pen holder, and an 8-hook stand. The storage box provides additional space for storing small items such as notes, coins, or small accessories. The mobile phone holder keeps your phone securely in place, making it convenient to charge or view notifications. The pen holder keeps your writing instruments organized and easily accessible, while the 8-hook stand offers ample space to hang your keys, lanyards, or small accessories.
Whether you place it in your home, office, hall, or living room, the Om Swastik Key Holder adds a touch of elegance and functionality to your space. Its versatile design and practical features make it an ideal decorative item and a useful storage solution. Keep your keys, pens, and mobile phone in one place while elevating the style of your surroundings with this Classy Artz key holder.
At Classy Artz, we offer a hassle-free shipping policy to ensure your satisfaction. Our ready-made products will be shipped within 2-4 days, allowing you to enjoy your purchase in no time. We understand the importance of prompt delivery, and that's why we strive to get your order to you as quickly as possible. What's more, we are proud to offer free shipping on all our products, making your shopping experience even more enjoyable. Shop with confidence at Classy Artz and let us take care of the rest.