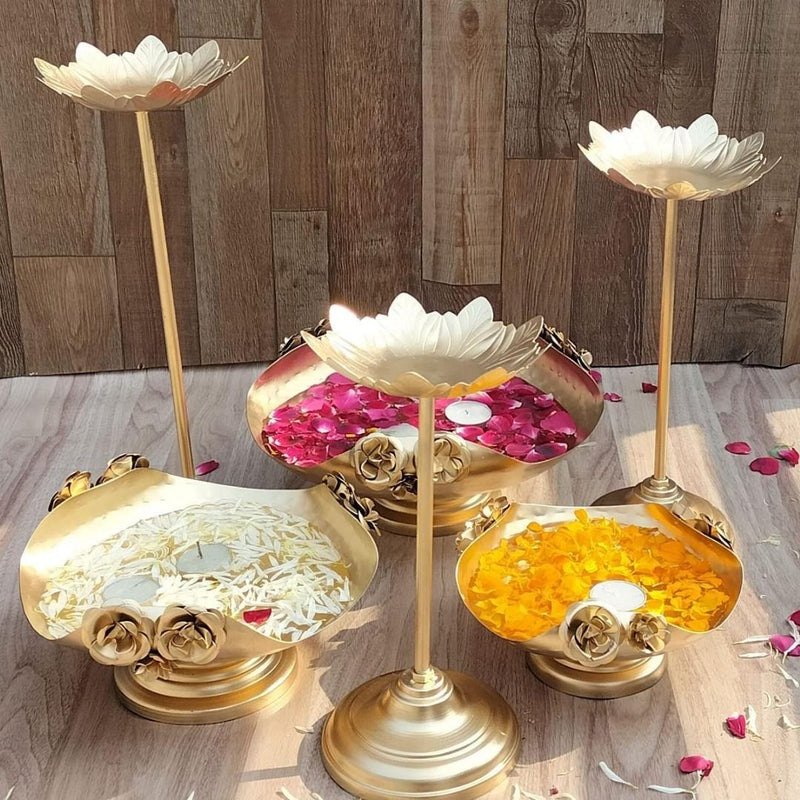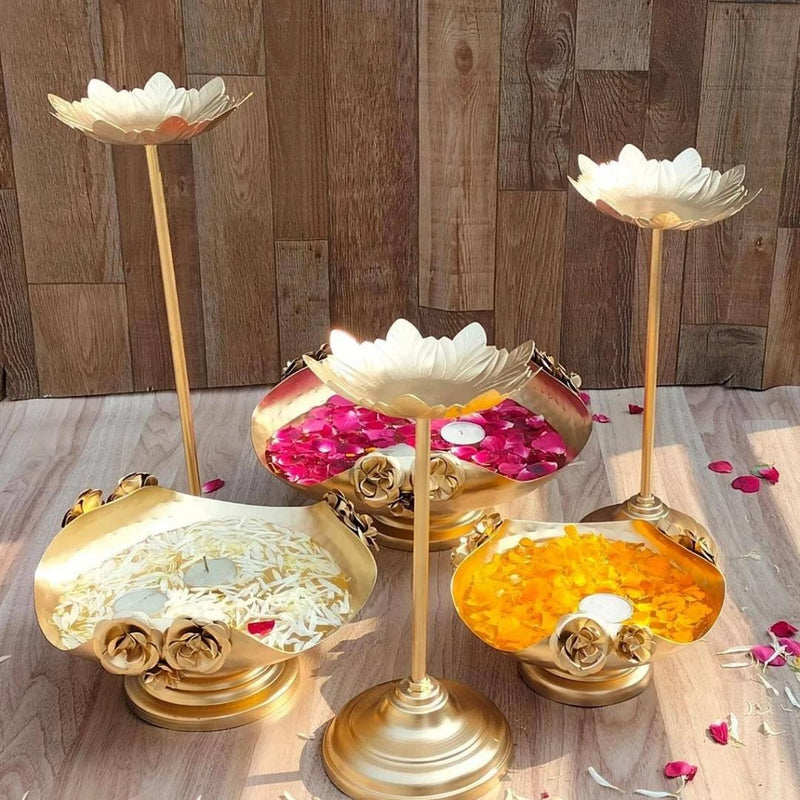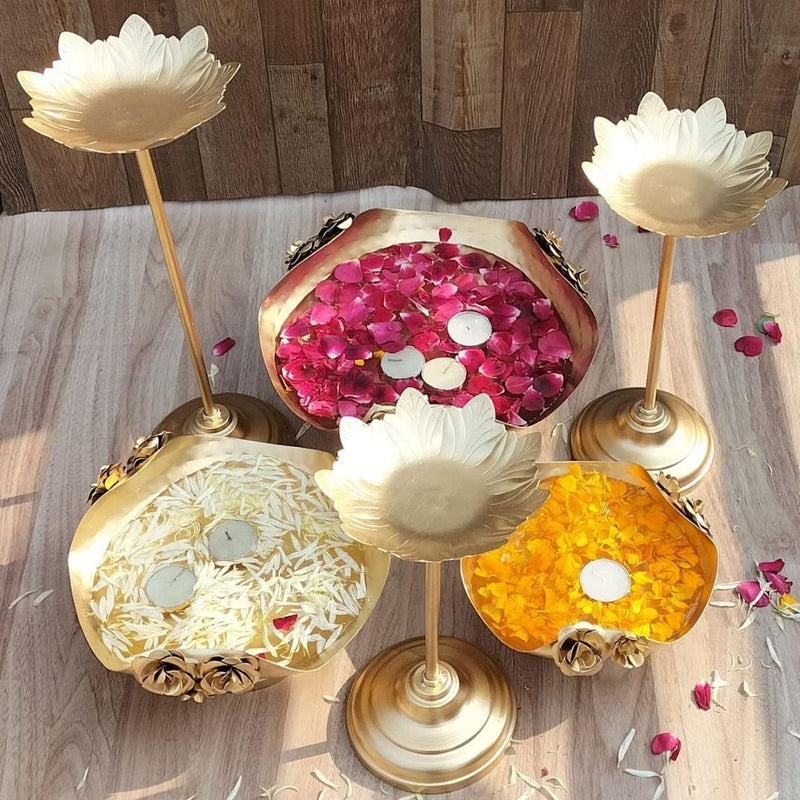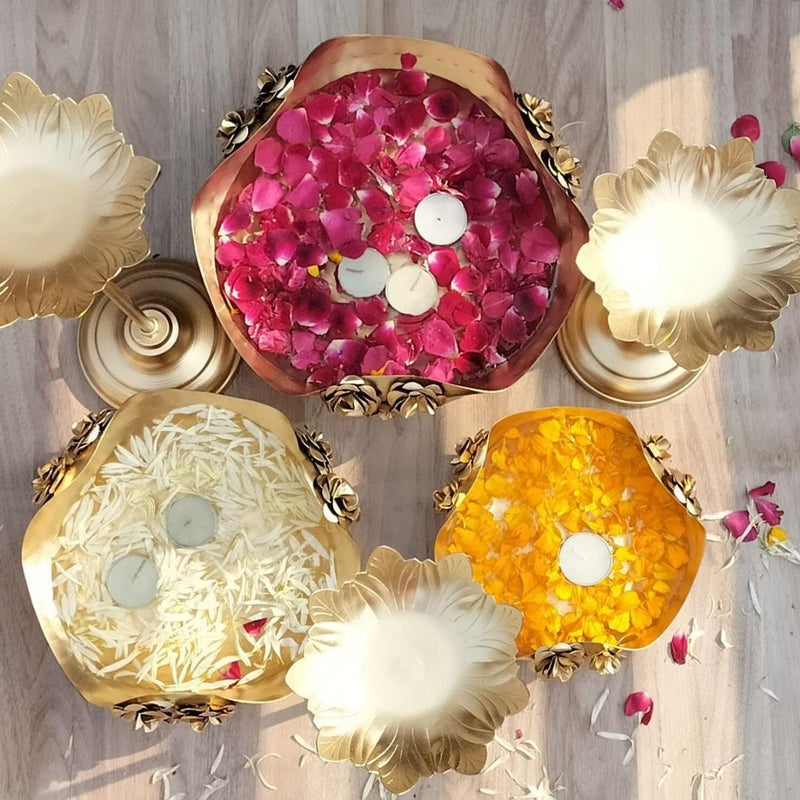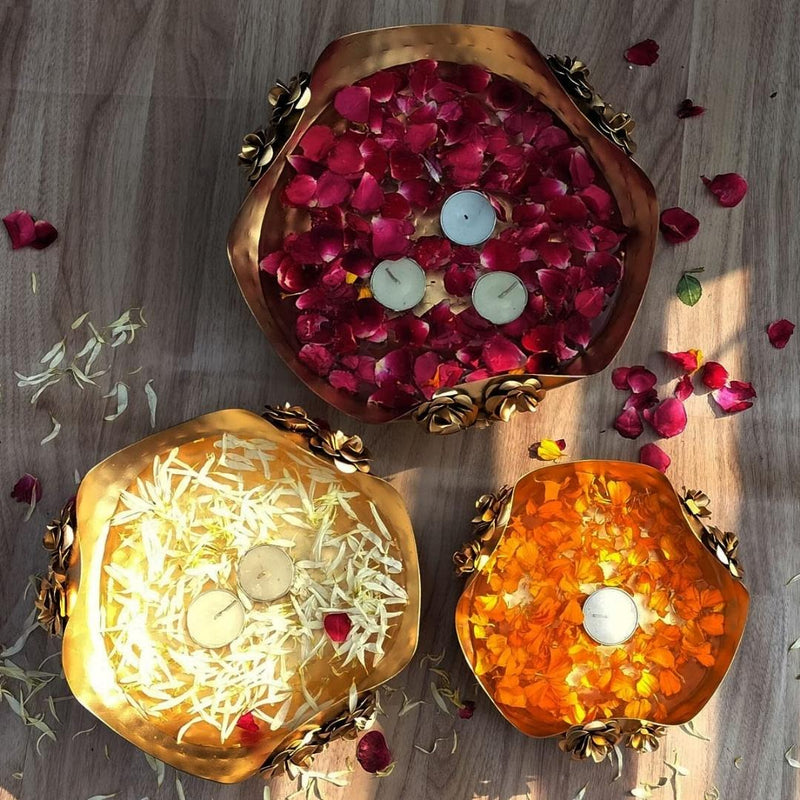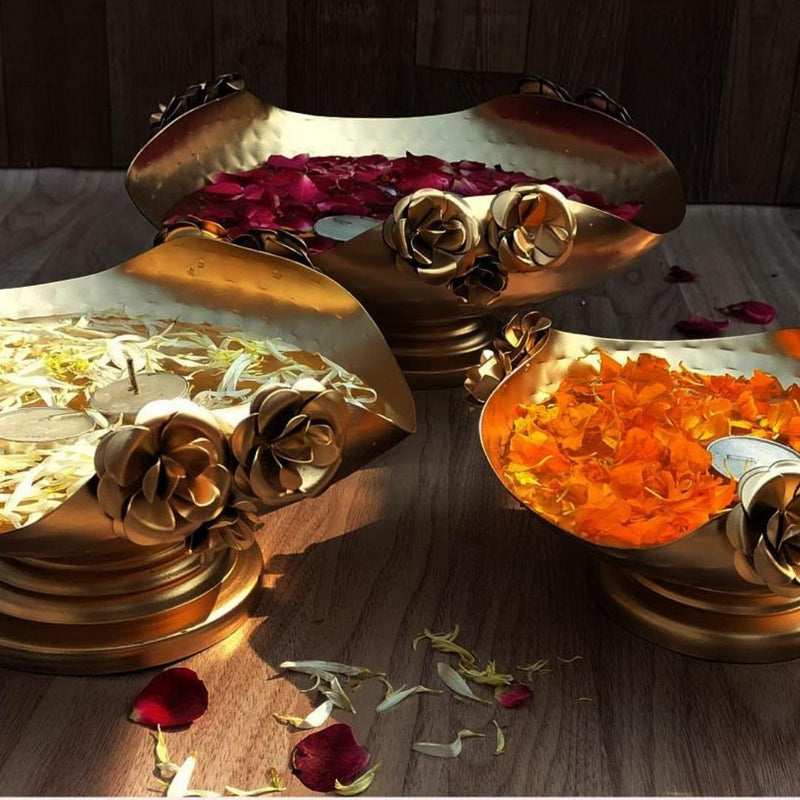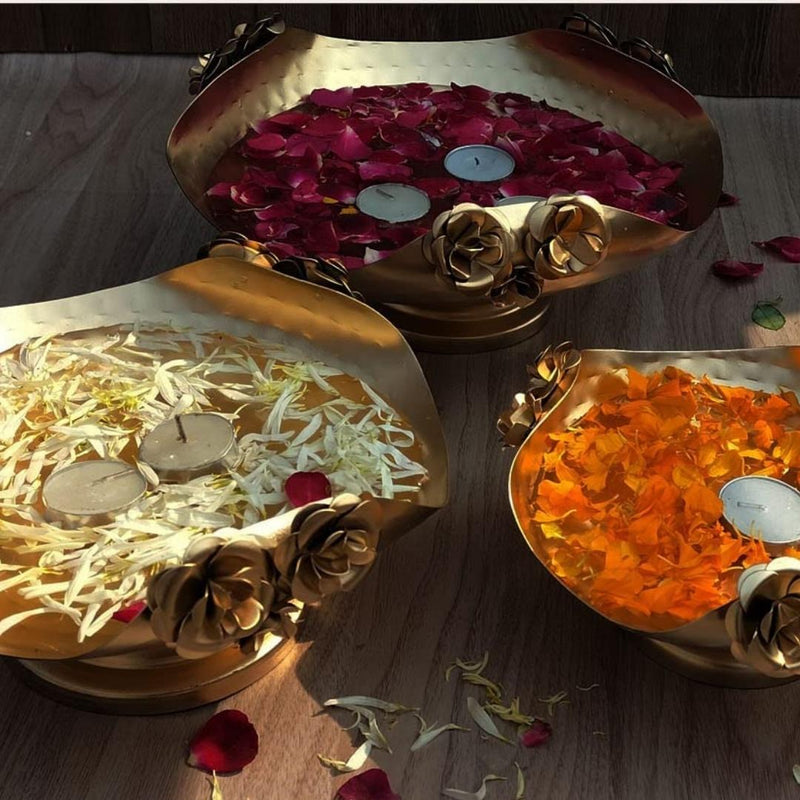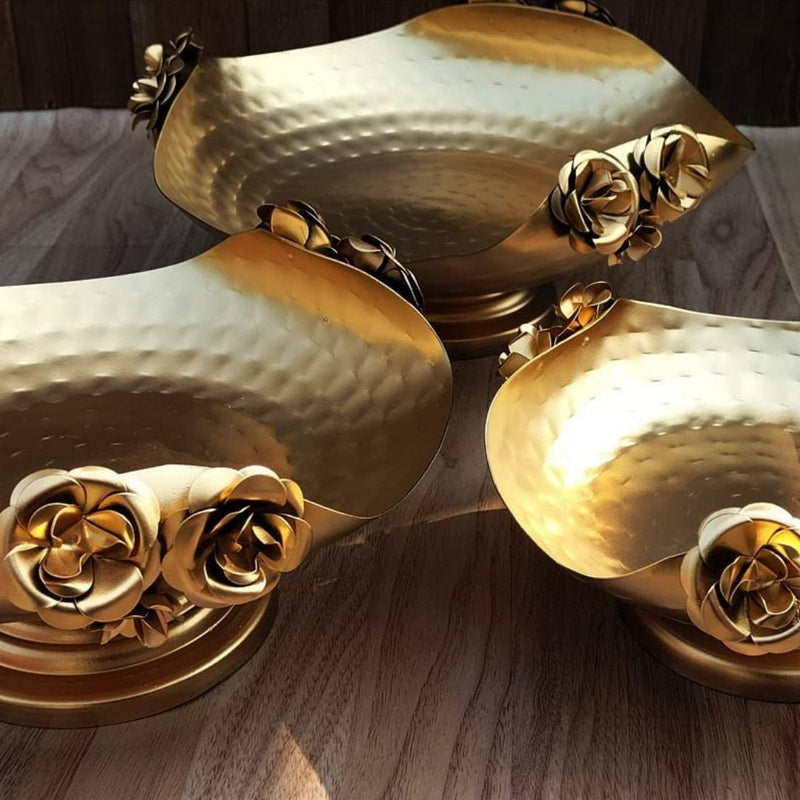 Lovely Rose Urli Bowl Set with 3 Stands for Floating Flower, Festive Decor Set of 6 (Golden)
Sale price
₹ 2,400.00
Regular price
₹ 3,158.00
24% OFF
Sold out
Table Top & Showpiece with Premium Quality & Finishing
Best for Home Decor, Gifting, statue & Idols lovers
Introducing the exquisite Rose Urli Bowl Set with three accompanying stands from Classy Artz, designed to elevate your wedding decor, festive celebrations, and home decor. This set is a harmonious blend of elegance and versatility, promising to infuse charm into your surroundings.
Product Specifications:
Urli Bowls: Measuring at 10, 10, and 8 inches in diameter, these Urli Bowls boast an enchanting design featuring delicate roses. Their sizes provide a delightful variation, allowing you to create captivating decorative arrangements.

Tealight Stands: With heights of 10, 12, and 14 inches, the three Tealight Stands in this set add a touch of grace to your decor. Each stand is thoughtfully designed to complement the Urli Bowls, creating a cohesive and visually pleasing ensemble.
The Classy Artz Rose Urli Bowl Set is a testament to timeless beauty. The Urli Bowls, adorned with intricate rose motifs, exude a romantic and enchanting aura, making them perfect for weddings or as a focal point in your festive decor. Fill them with water and float candles or flowers for a truly mesmerizing effect.
The accompanying Tealight Stands, available in varying heights, provide endless possibilities for creative decor. Place them alongside the Urli Bowls to add an extra layer of elegance to your arrangements. These stands can also be used independently as elegant candleholders or decorative accents in your home.
Crafted with meticulous attention to detail, this set seamlessly combines form and function. The lovely Rose Urli Bowl Set with three stands from Classy Artz is more than just decor; it's an embodiment of your refined taste and appreciation for beauty. Whether it's the centerpiece at your wedding, the highlight of festive celebrations, or an enchanting addition to your home decor, this set is sure to captivate hearts and leave a lasting impression.
Classy Artz invites you to embrace the allure of these Urli Bowls and Tealight Stands. With their timeless design and versatility, they allow you to transform any space into a captivating and inviting environment. Elevate your decor and create unforgettable moments with Classy Artz's Rose Urli Bowl Set with three stands.