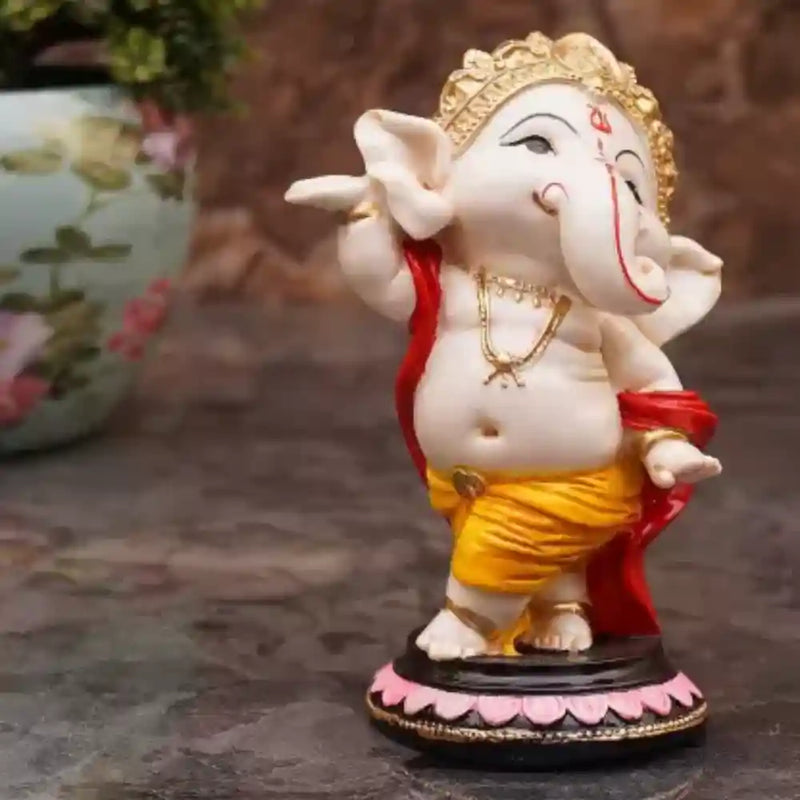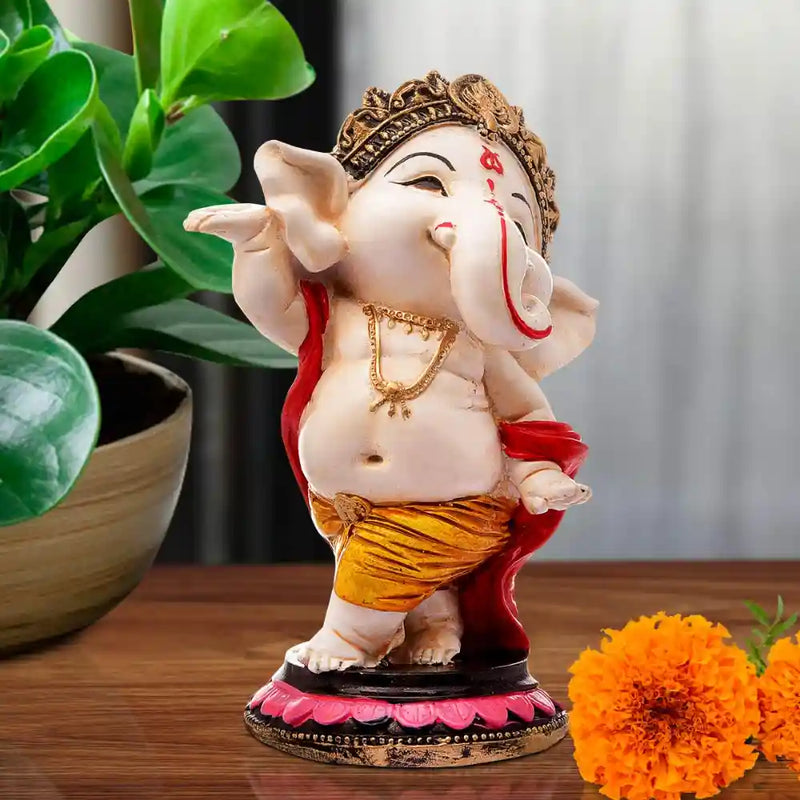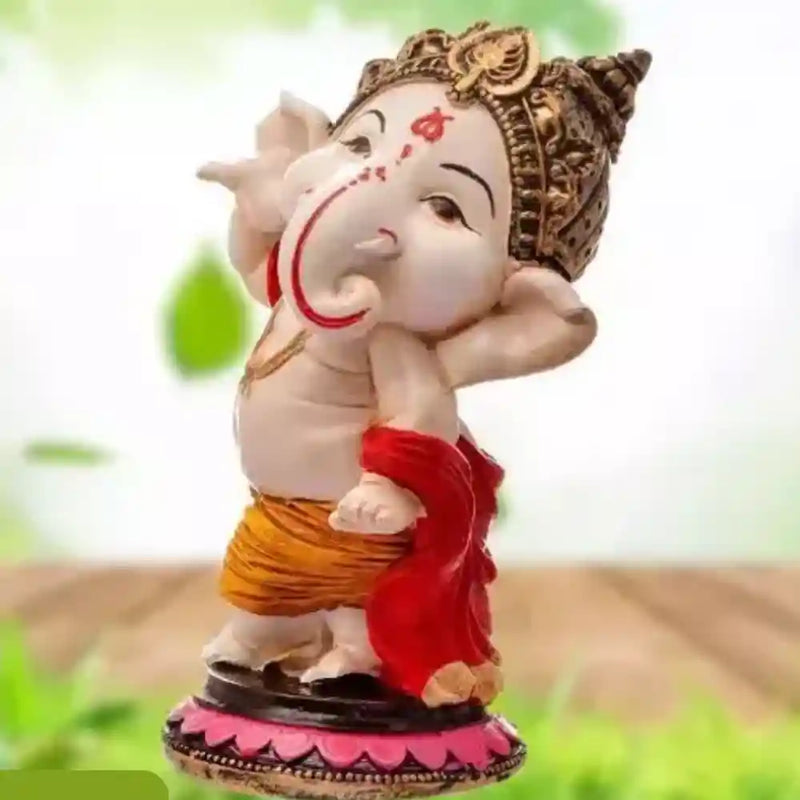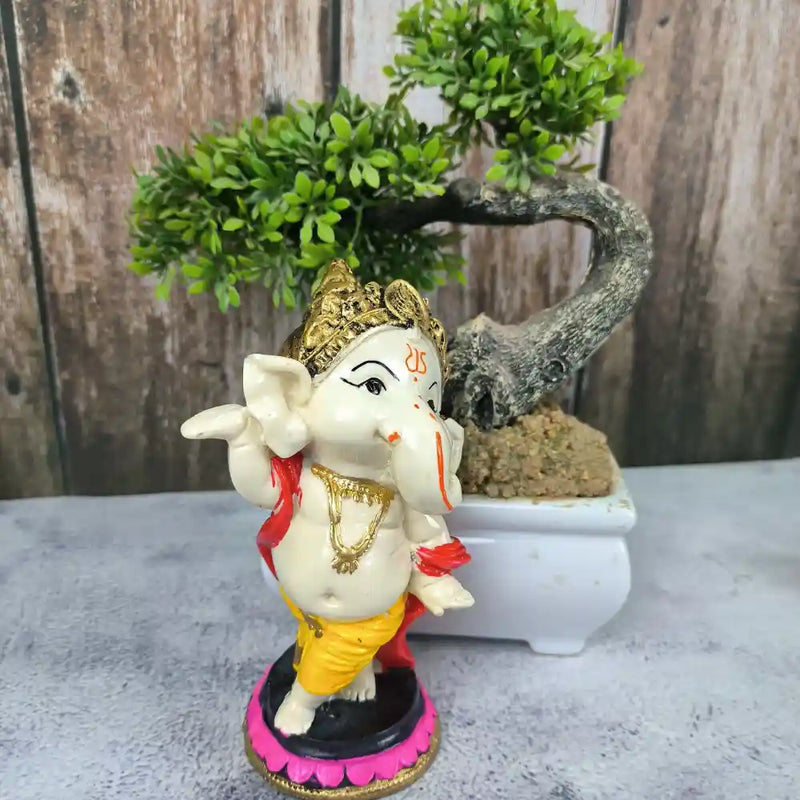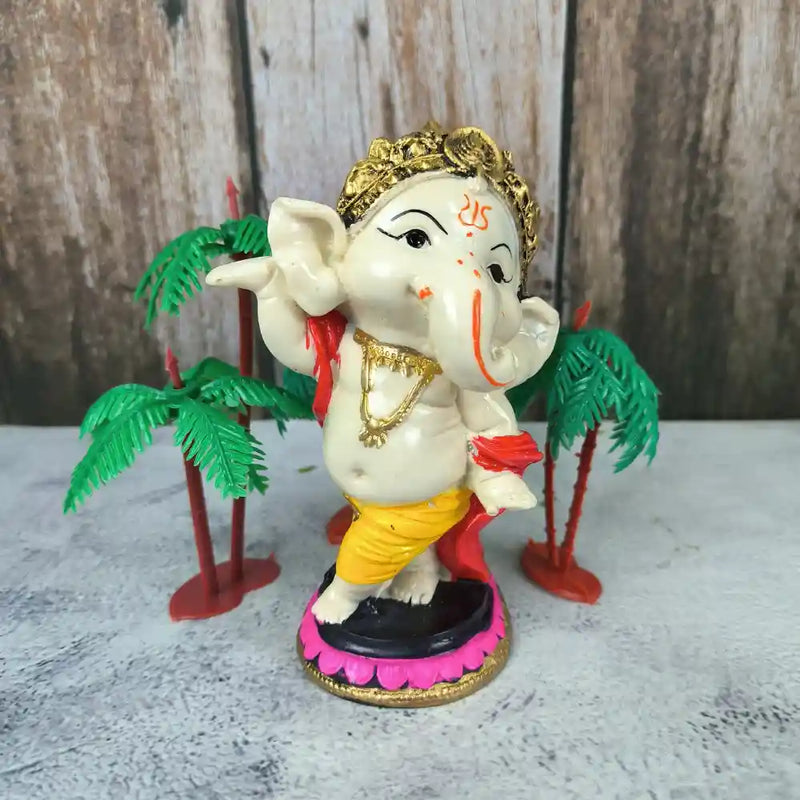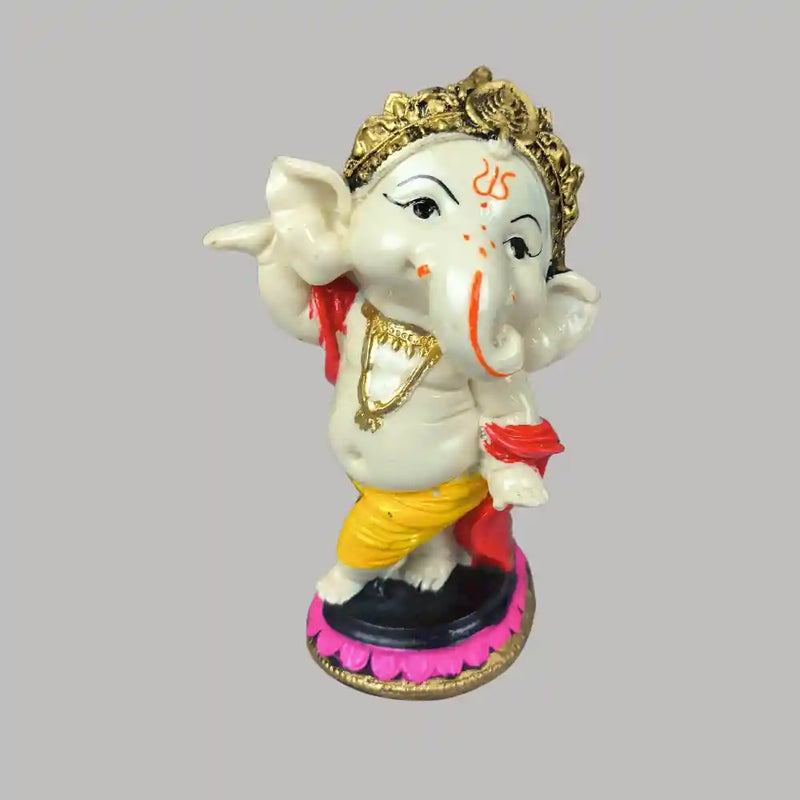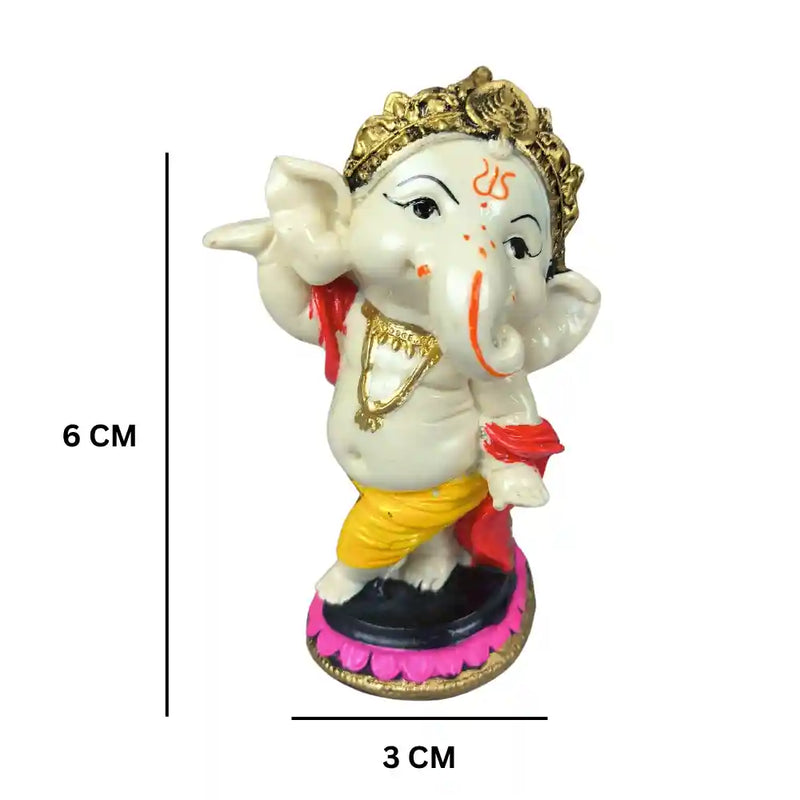 Lord Ganesha ji Dancing Avatar Multicolor Decorative Showpiece for Pooja, Car Dashboard, Living Room, Bed Room, Office Desk and Home Decor
Sale price
₹ 499.00
Regular price
₹ 599.00
17% OFF
Sold out
Table Top & Showpiece with Premium Quality & Finishing
Best for Home Decor, Gifting, statue & Idols lovers
...

Introducing the Lord Ganesha ji Dancing Avatar Multicolor Decorative Showpiece, a captivating addition to your sacred space and a perfect adornment for your home, office, or car. Crafted by Classy Artz, this exquisite piece beautifully showcases the divine Ganesha, exuding a sense of elegance and spirituality.
Immerse yourself in the rich religious theme as you embrace the vibrant colors of this multicolored showpiece. Its traditional shape captures the essence of Ganesha's eternal grace and blessings. Made with high-quality PolyResin, it ensures durability and longevity, allowing you to cherish this sacred symbol for years to come.
This stunning Lord Ganesha ji Dancing Avatar serves as more than just a decorative item. Place it in your pooja room to invoke divine blessings and create an atmosphere of peace and serenity. Enliven your living room or bedroom with its presence, adding a touch of spirituality and positive energy to your space. You can even grace your office desk with this mesmerizing showpiece, infusing your workspace with a sense of tranquility and focus.
Whether you're celebrating New Year, Anniversary, Birthday, Wedding And Engagement, or Thanksgiving, this showpiece makes for a thoughtful and meaningful gift. Its compact dimensions of Length 3cm, Width 3cm, Height 6.2cm make it versatile for any room or setting.
Experience the divine presence of Lord Ganesha and embrace the blessings he bestows upon you. Embrace the spiritual significance and aesthetic appeal of this Classy Artz creation, enhancing your surroundings and fostering a deeper connection with the divine.
Take a step towards serenity and positivity today. Order the Lord Ganesha ji Dancing Avatar Multicolor Decorative Showpiece and infuse your life with the divine grace of Ganesha.