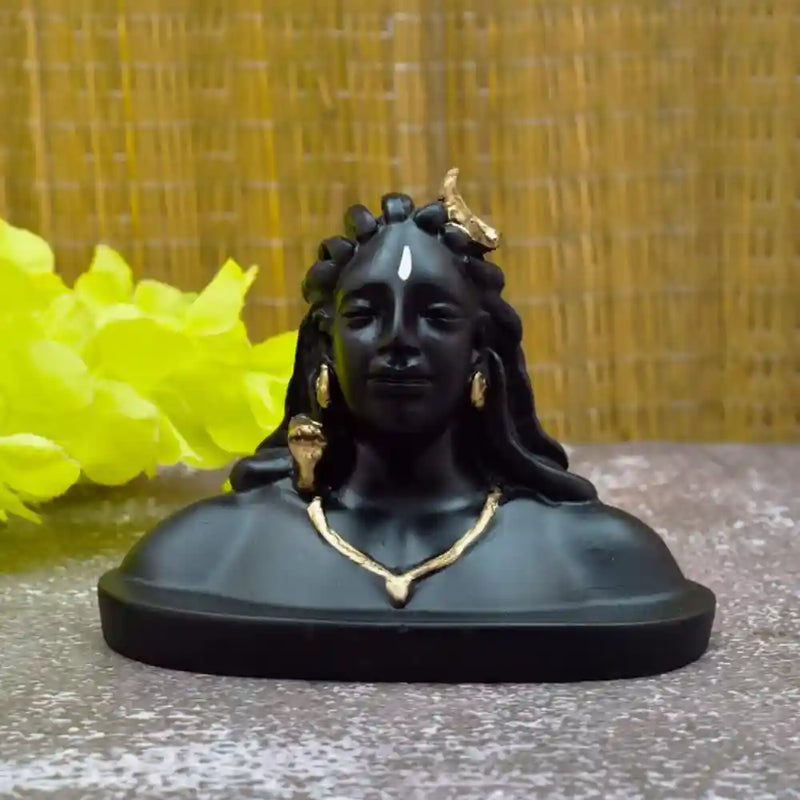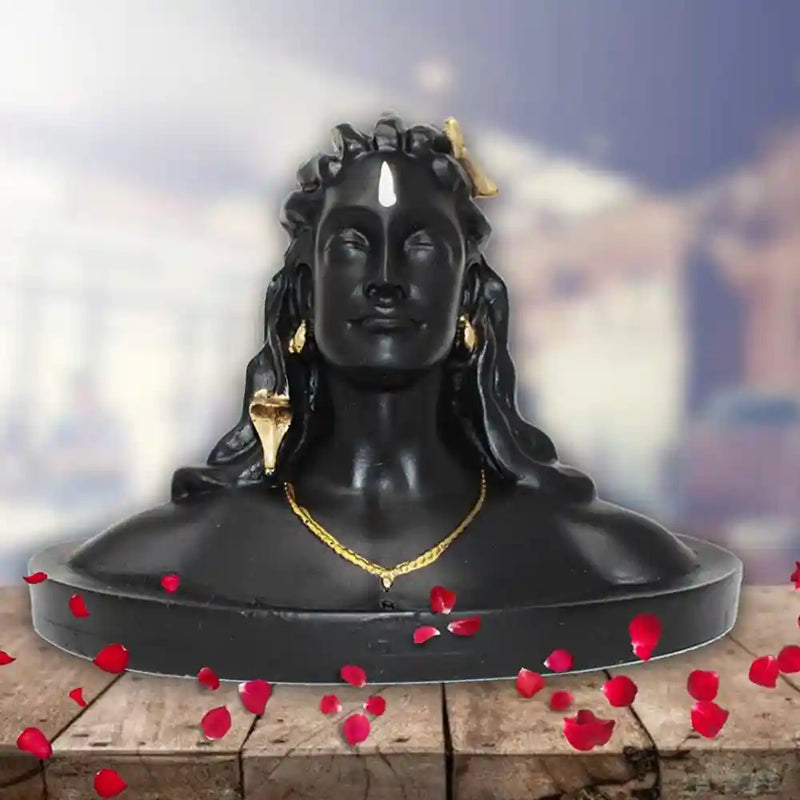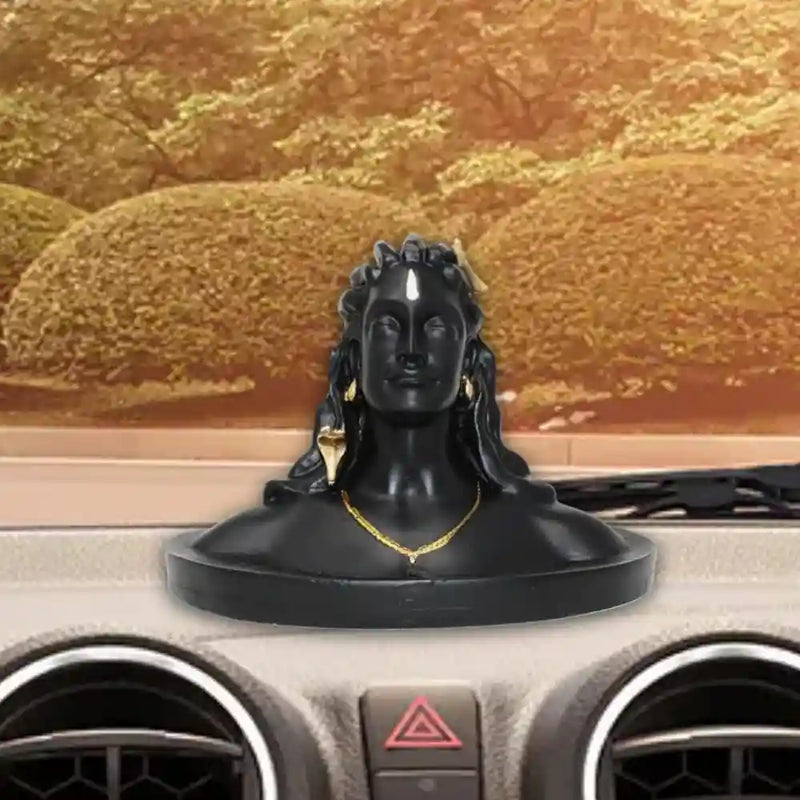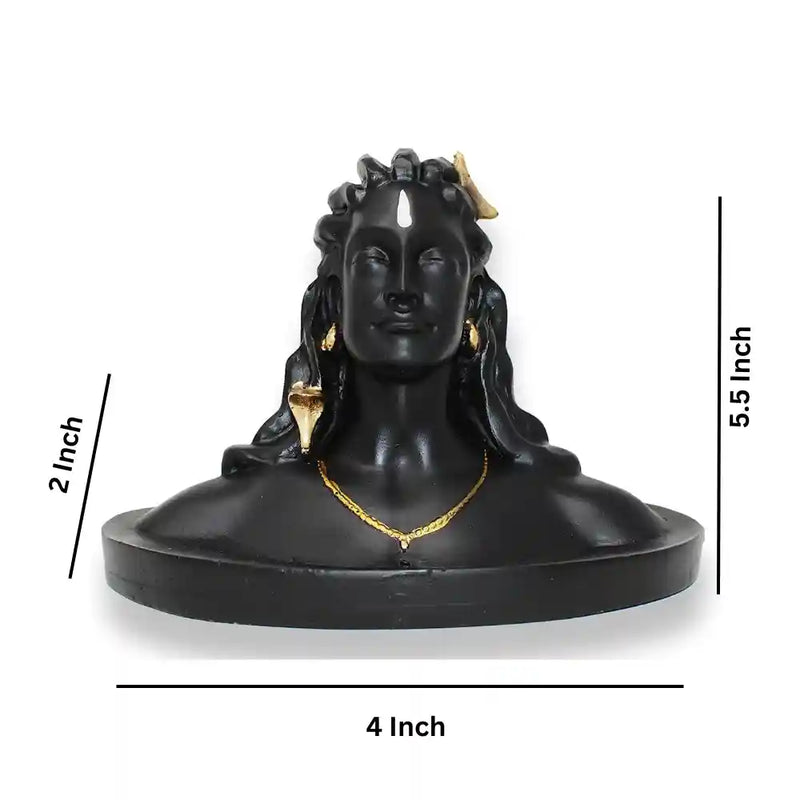 Lord Adiyogi Shiva Statue For Car Dashboard
Sale price
₹ 499.00
Regular price
₹ 699.00
29% OFF
Sold out
Table Top & Showpiece with Premium Quality & Finishing
Best for Home Decor, Gifting, statue & Idols lovers
| | |
| --- | --- |
| Brand | Classy Artz |
| Theme | Car Dashboard |
| Color | Black |
| Style | Conical |
| Material | Polyresin |
| Type | Adiyogi |
| Dimensions | 4W X 5.5H X 2L inch |
| Room Type | Car Dashboard, Pooja Room, Table, Office, Home Decor, Living Room |
...

Elevate your driving experience with the exquisite Lord Adiyogi Shiva Statue by Classy Artz. Designed to grace your car dashboard, this captivating masterpiece adds a touch of divine elegance to your journey.
Crafted with precision, the statue boasts a conical design in timeless black, symbolizing strength and protection. Constructed from premium polyresin, it radiates durability and a luxurious aesthetic that effortlessly enhances any space.
Standing at 5.5 inches tall, with dimensions of 4W x 2L inches, this Adiyogi Shiva Statue is the perfect size to harmonize with various settings. Place it in your pooja room for an atmosphere of devotion, on your office desk to infuse inspiration, or even in your living room to imbue the space with spiritual tranquility.
The Lord Adiyogi Shiva Statue serves not only as a religious emblem but also as a statement piece of home decor. Its presence exudes positive energy and creates a serene ambiance. Allow the power of Lord Shiva to protect you on your travels, inspire you during work hours, and bring a sense of calm into your living space.
Experience the fusion of spirituality and artistry with this remarkable creation by Classy Artz. As you embark on your journeys, let the Lord Adiyogi Shiva Statue be a reminder of strength, devotion, and the deeper meaning of life.
Upgrade your surroundings and invite divine blessings into your life today. Elevate your car dashboard, office desk, or home decor with the Lord Adiyogi Shiva Statue. Embrace the serenity, seize the inspiration, and connect with the eternal.