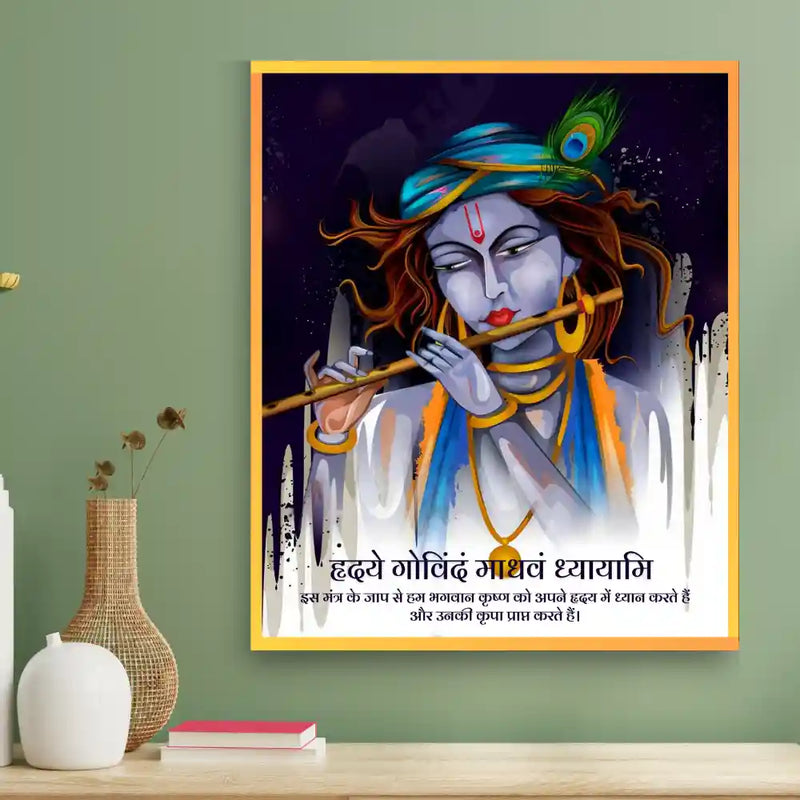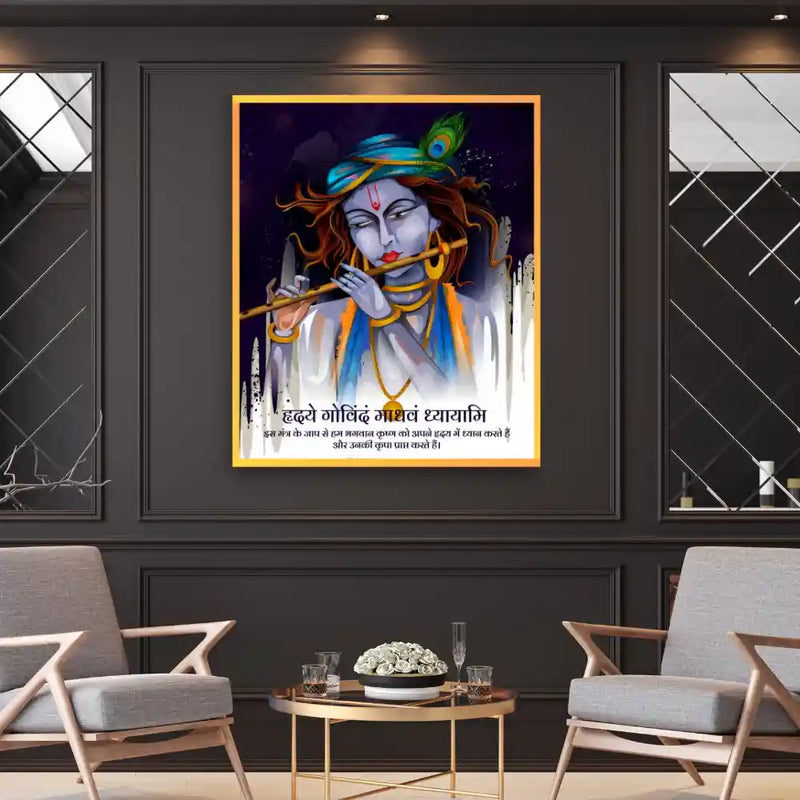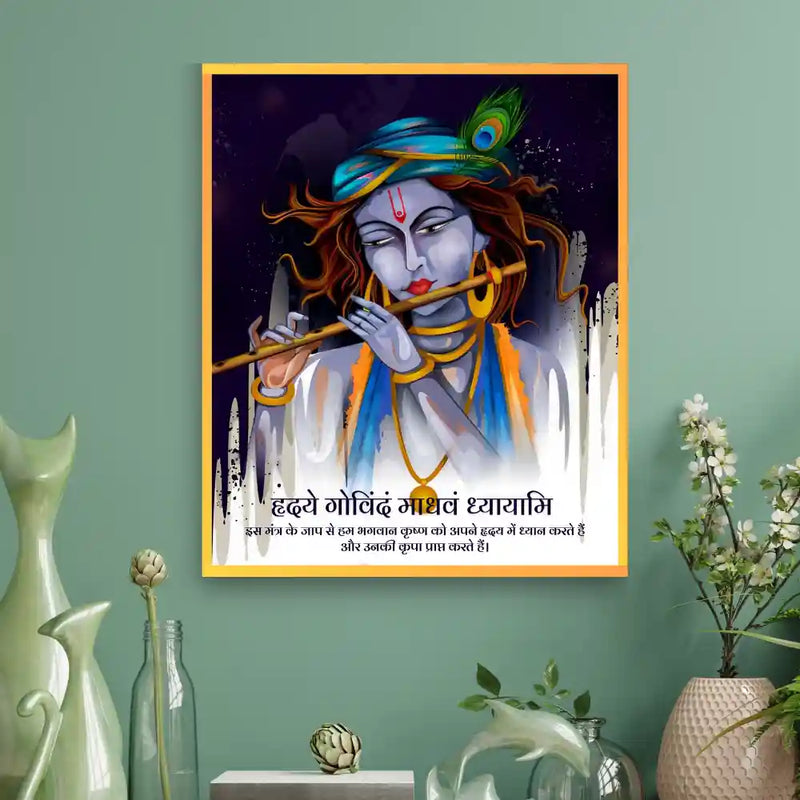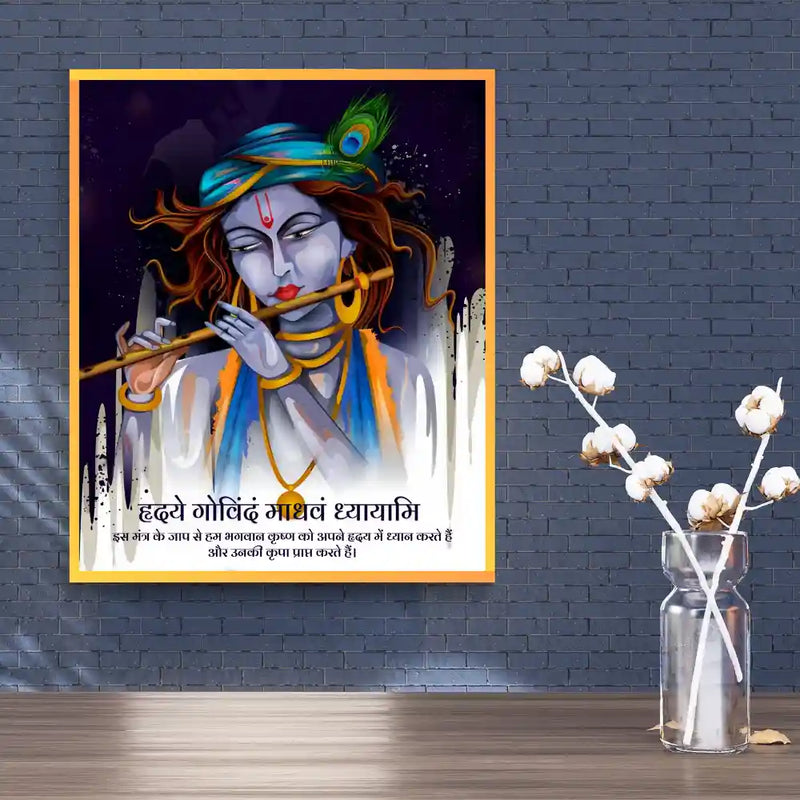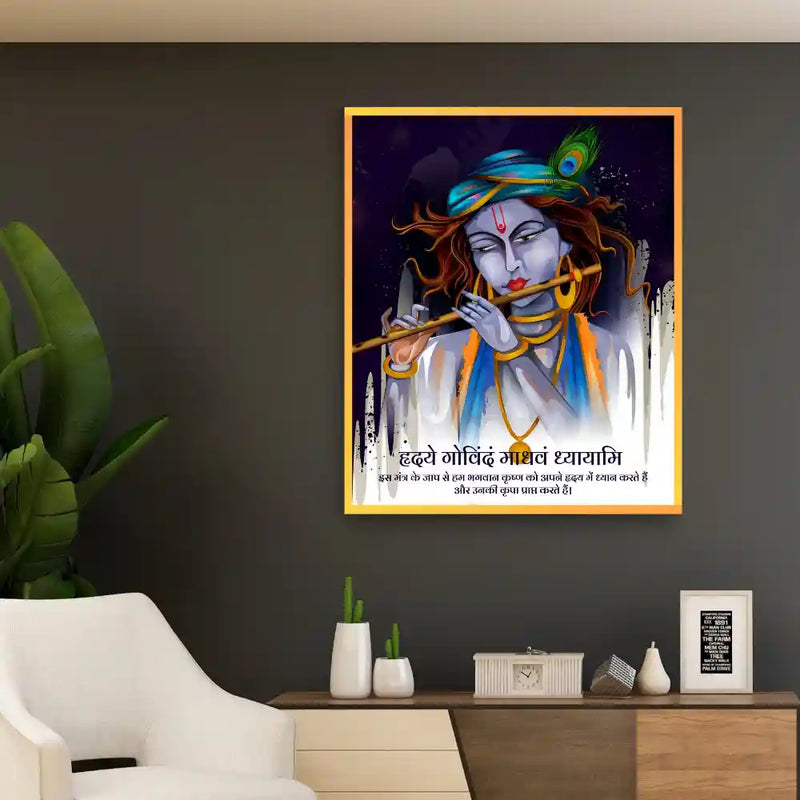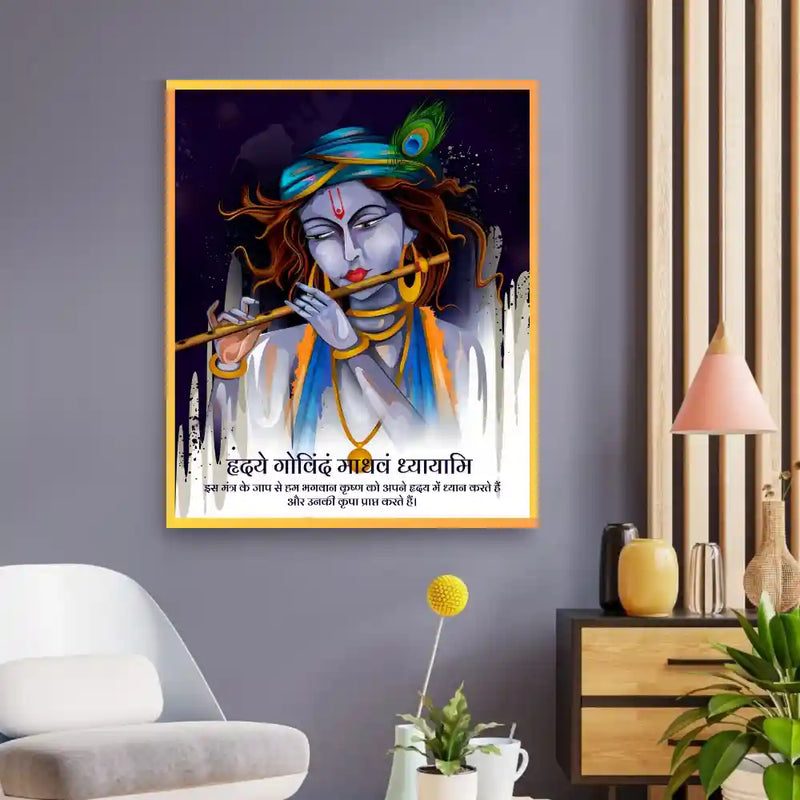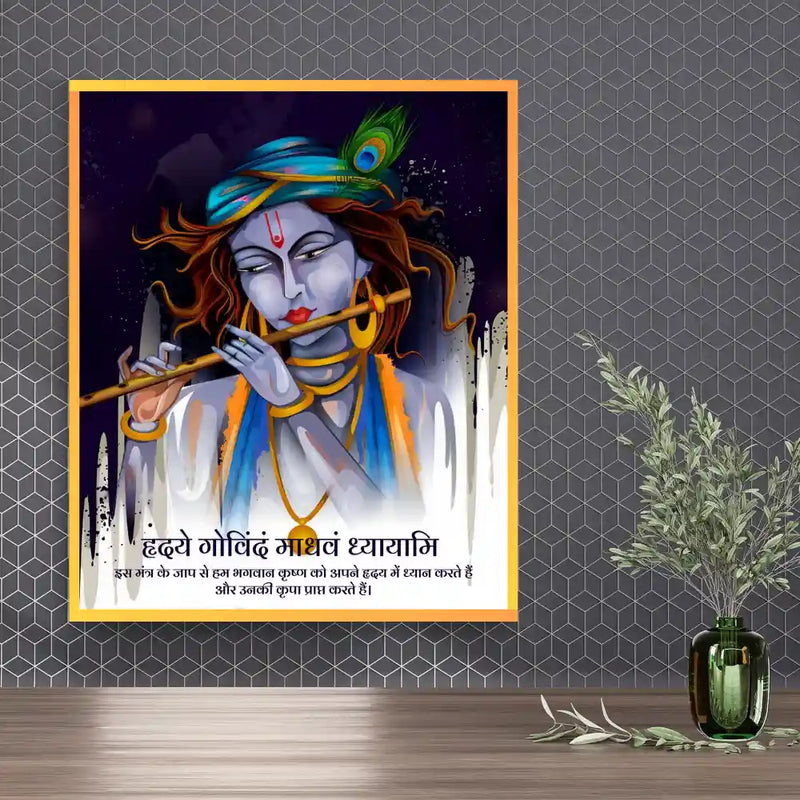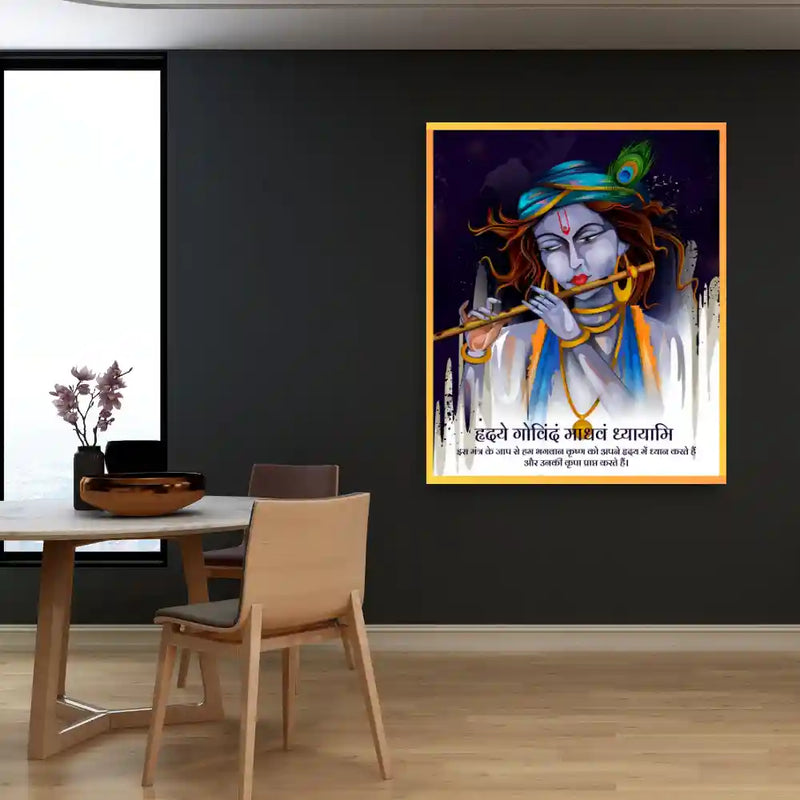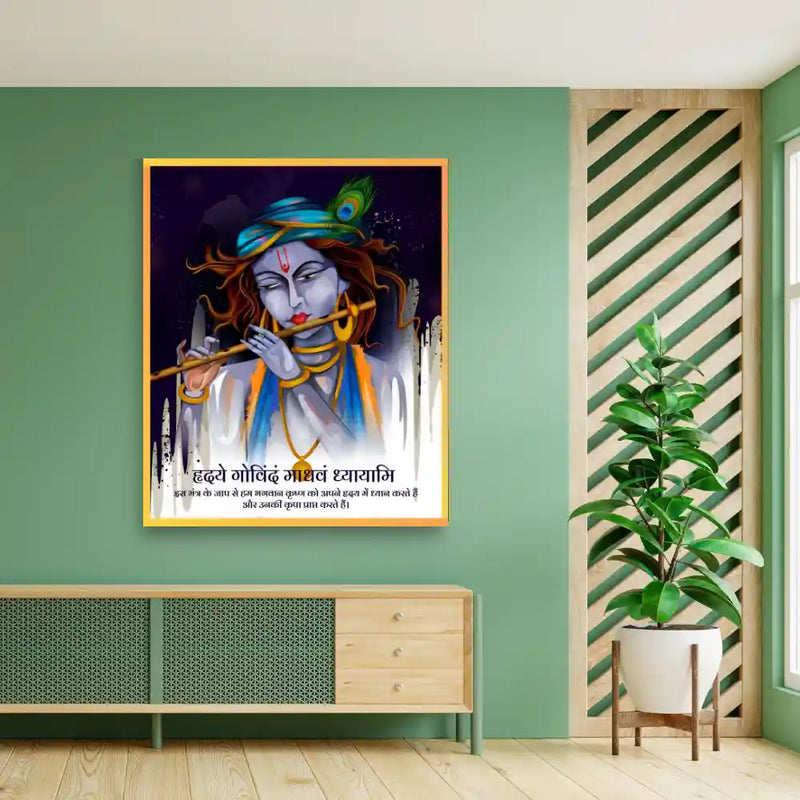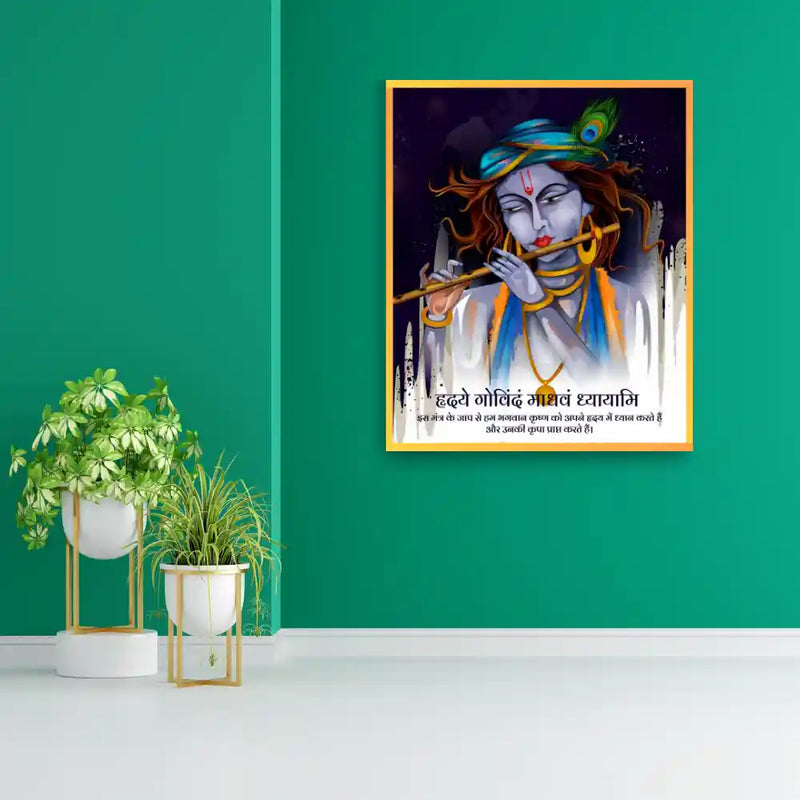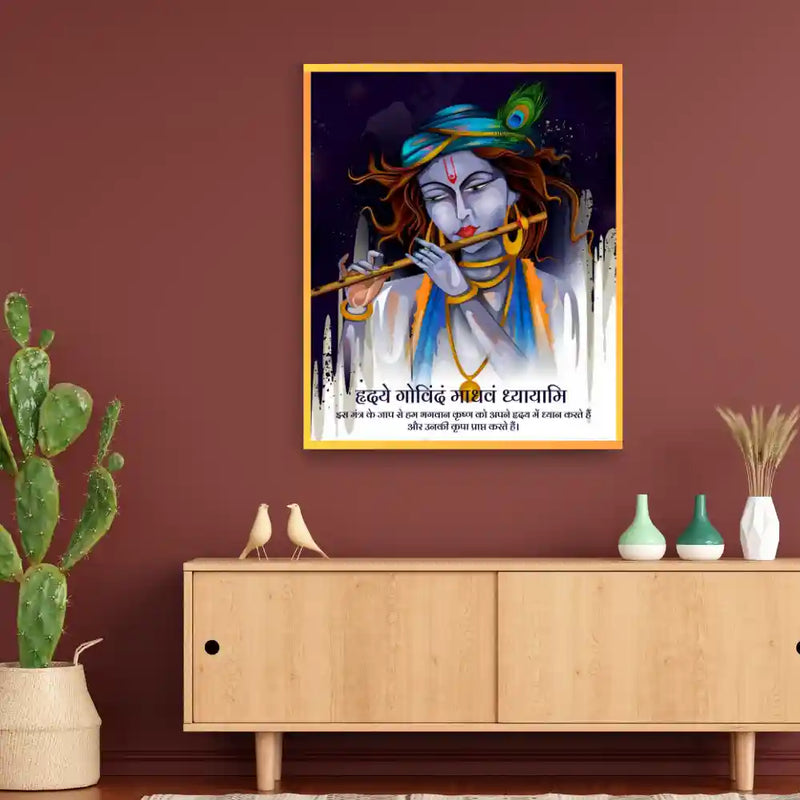 Hridaye Govindam Madhavam Dhyaayami Krishna Mantra Photo Frame
Sale price
₹ 2,749.00
Regular price
₹ 3,499.00
21% OFF
Sold out
Crystal clear acrylic Wall Art to create a sharp impression
Ready to Mount, Customizing Options, Gloss & Shiny Effect
Constructed using top-tier acrylic sheets of 3/5/8 mm thickness
Pixel-perfect direct printing on Acrylic executed in a unidirectional manner
Chemical treatment of Acrylic carried out prior to printing
Ultra-high-definition print output with a resolution of 1200*2400 DPI
Resistant to peeling, suitable for damp and humid conditions
Implemented in a unidirectional mode
Impervious to scratches and unbreakable
Discover the transformative power of our Spiritual Acrylic Wall Art at Classy Artz. This isn't just a piece of decor; it's a journey into the realm of tranquility and peace. Each piece is a unique blend of artistry and spirituality, designed to inspire and uplift.

Our Acrylic Wall Art is more than just a photo frame in Sanskrit. It's a conversation starter, a statement of your refined taste, and a testament to your spiritual journey. It's the perfect gift for loved ones on special occasions, or a treat for yourself to enhance your personal space.

Imagine the Sanskrit shloka wall stickers adorning your walls, radiating positive energy throughout your home. These Acrylic Wall Art prints are perfect for the bedroom, creating a serene atmosphere for restful sleep. But they're not limited to just one room. You can place them anywhere in your home, adding a touch of elegance and tranquility to any space.

At Classy Artz, we offer custom acrylic glass wall art, allowing you to personalize your spiritual journey. Choose the shlokas that resonate with you, and we'll transform them into a beautiful piece of art.

Shopping with us is a breeze. We offer free shipping all over India, ensuring your chosen piece reaches you safely and promptly. We're trusted and reliable, committed to delivering quality and satisfaction with every purchase.

So why wait? Dive into the world of Acrylic Wall Art online at Classy Artz. Elevate your home decor and enrich your spiritual journey with our exquisite pieces. Order now and experience the transformative power of spiritual art.

At Classy Artz, we offer a hassle-free shipping policy to ensure your satisfaction. Our ready-made products will be shipped within 2-4 days, allowing you to enjoy your purchase in no time. We understand the importance of prompt delivery, and that's why we strive to get your order to you as quickly as possible. What's more, we are proud to offer free shipping on all our products, making your shopping experience even more enjoyable. Shop with confidence at Classy Artz and let us take care of the rest.