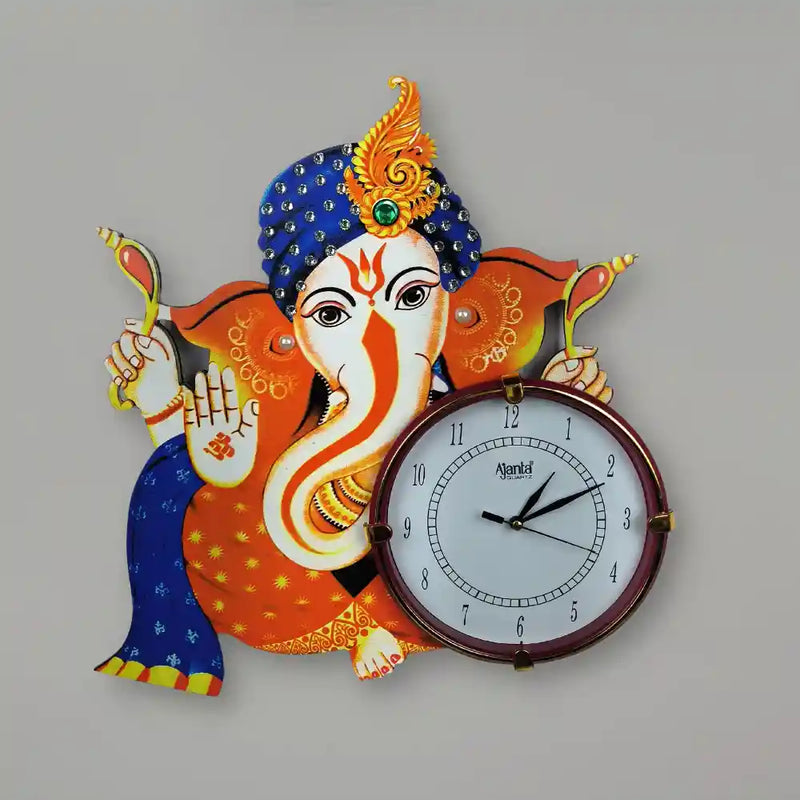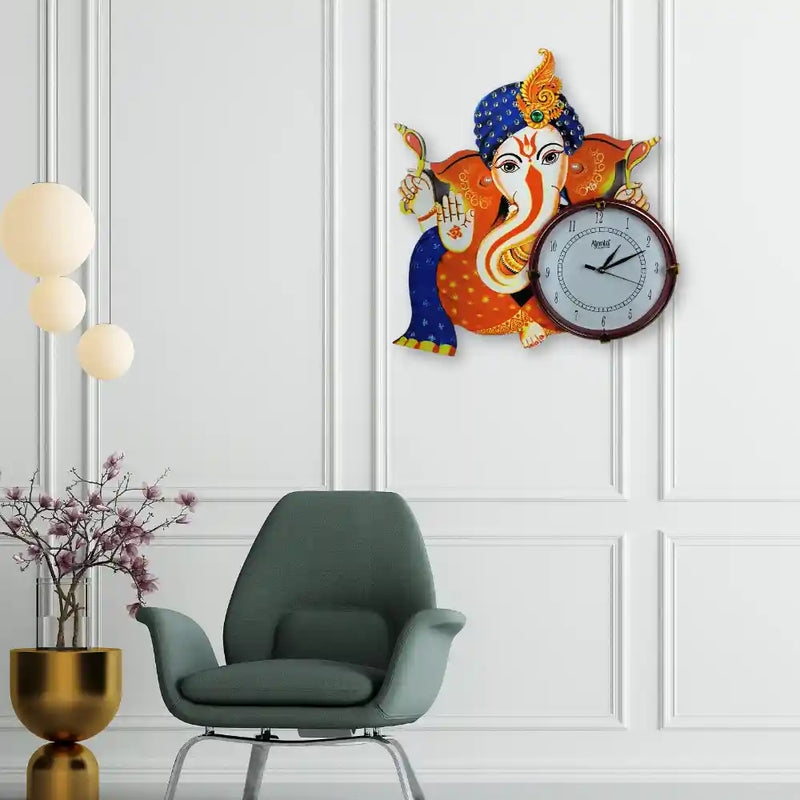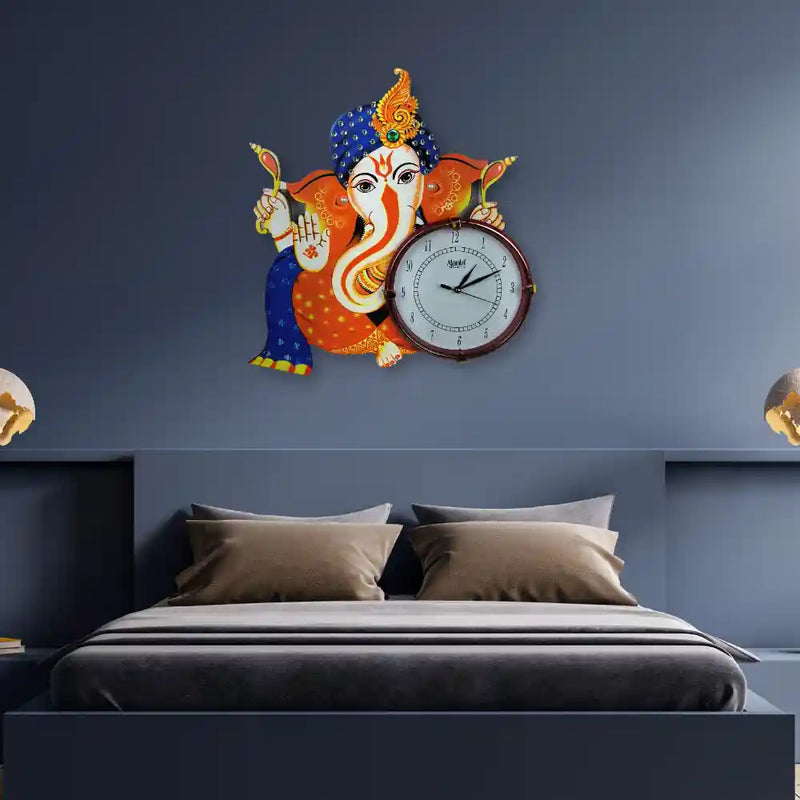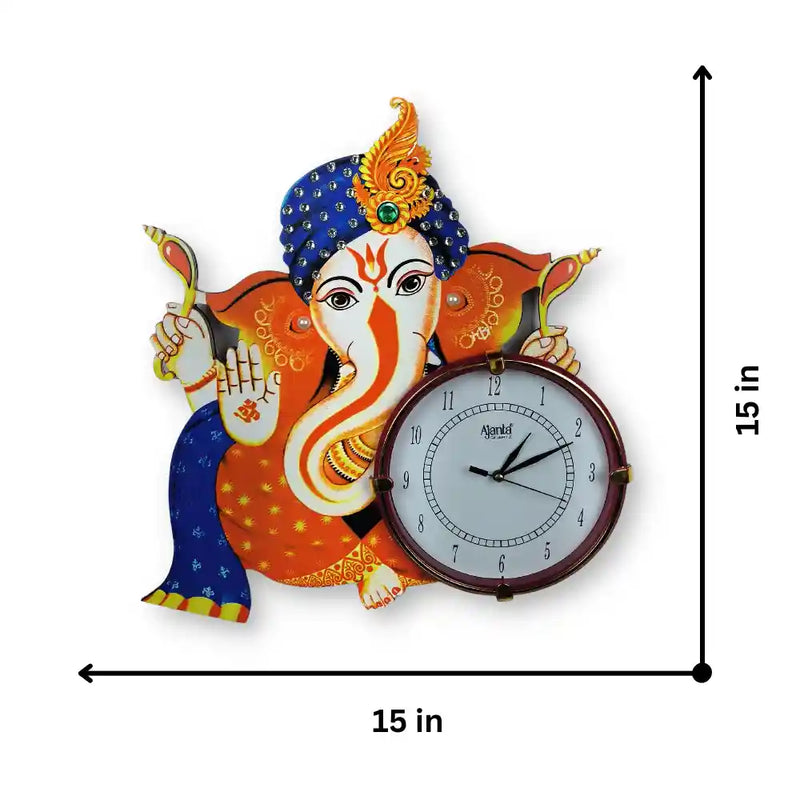 Handmade Wooden Lord Ganesha Design Analog Clock Antique Wooden Beautiful Ganesha Multicolor Wall Clock
Sale price
₹ 899.00
Regular price
₹ 1,299.00
31% OFF
Sold out
New Unique Designs, Made with High Quality MDF
Best for Living Room, Office, Home & Gifting
| | |
| --- | --- |
| Brand | Classy Artz |
| Theme | Religion |
| Color | Multicolor |
| Style | Antique |
| Material | Wood |
| Room Type | Bedroom, Home, Living Room, Office |
| Power Source | Battery Powered |
...
Introducing the exquisite Handmade Wooden Lord Ganesha Design Analog Clock by Classy Artz. This meticulously crafted wall clock showcases a stunning and unique design featuring the revered deity Lord Ganesha, making it a perfect addition to your home décor, whether it's for your living room, office, hall, bedroom, or temple.
The clock is beautifully handcrafted using high-quality wood, ensuring durability and a natural aesthetic appeal. The attention to detail in the design highlights the intricate craftsmanship, making this piece a true work of art. The multicolored finish adds vibrancy and a touch of elegance to any space.
As an analog clock, it embraces a classic style that adds a timeless charm to your interior. The antique-inspired design further enhances its appeal, giving it a vintage and nostalgic feel. This clock effortlessly blends traditional elements with contemporary aesthetics, making it suitable for various room styles and themes.
The power source for this clock is battery operated, providing convenience and flexibility in terms of placement. You can easily hang it on the wall without the need for complicated wiring or external power sources. This feature ensures hassle-free installation and allows you to display it in any desired location.
The Handmade Wooden Lord Ganesha Design Analog Clock is best suited for rooms such as the living room, office, hall, bedroom, and even a dedicated temple space. It complements a wide range of interior designs, whether you have a modern, traditional, or eclectic style.
The clock not only serves its functional purpose but also adds a touch of spirituality and cultural significance to your surroundings. Lord Ganesha is widely revered in Hinduism as the remover of obstacles and the symbol of good fortune, making this clock an auspicious addition to your home.
With its exceptional craftsmanship, unique design, and versatile placement options, this clock offers an excellent value for its price. It serves as both a timekeeping device and a stunning piece of art, making it a worthwhile investment for anyone seeking to enhance the ambiance of their living space.
Experience the beauty of the Handmade Wooden Lord Ganesha Design Analog Clock by Classy Artz and elevate your home décor with its exquisite charm and cultural significance.