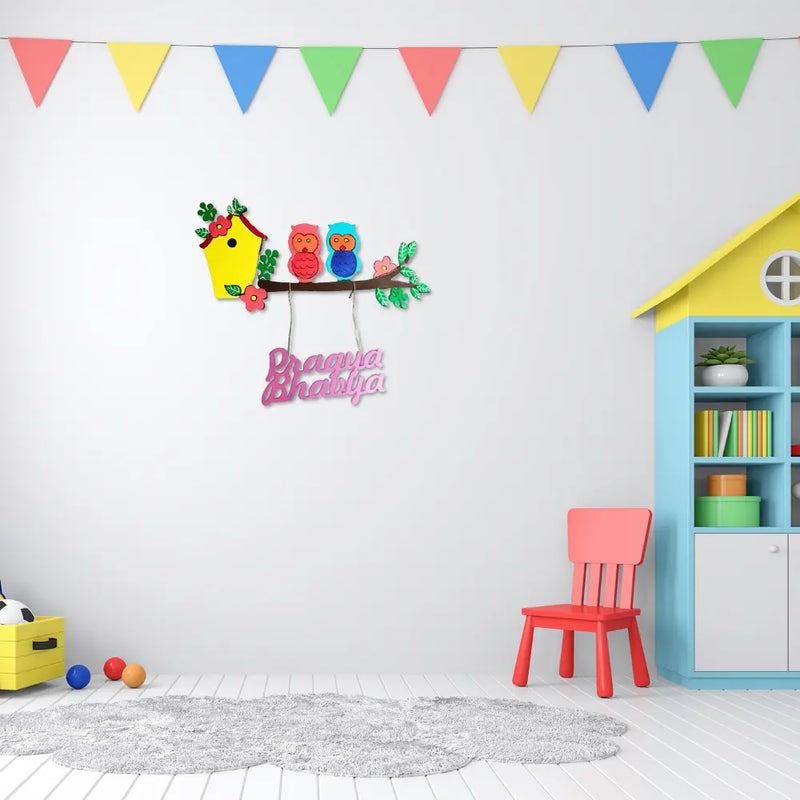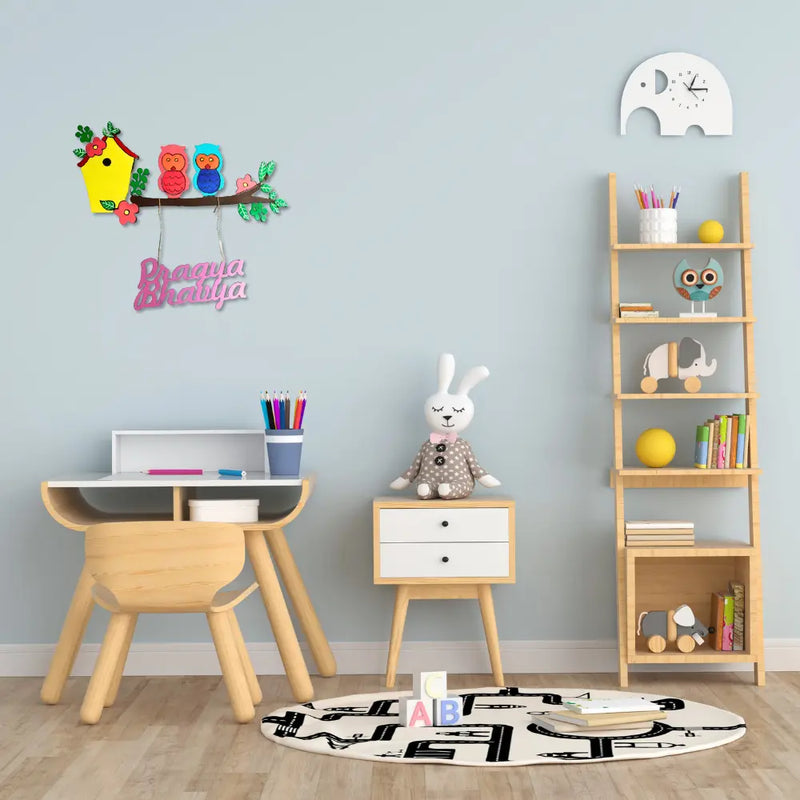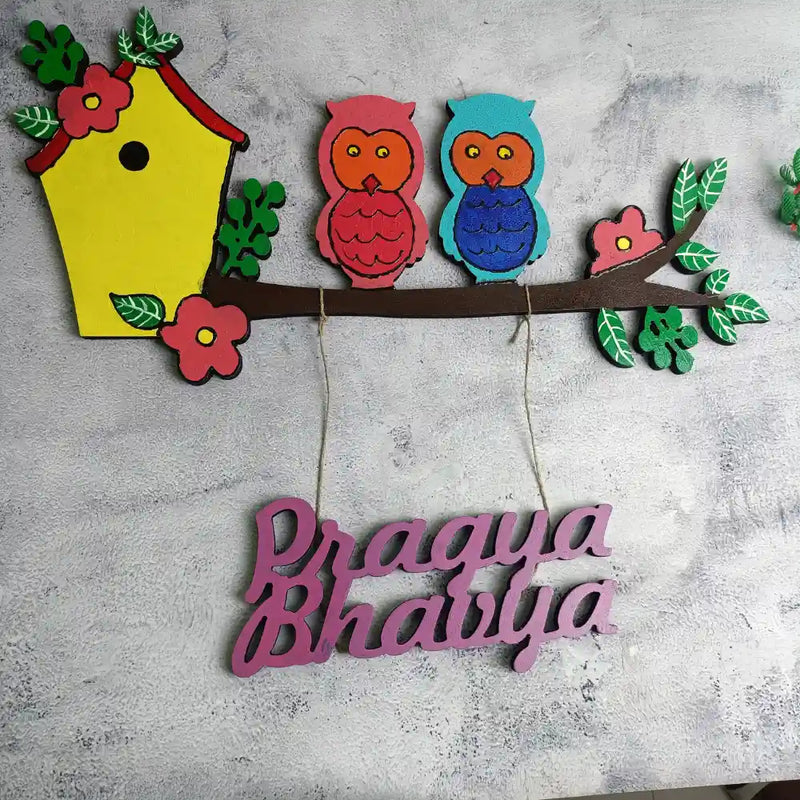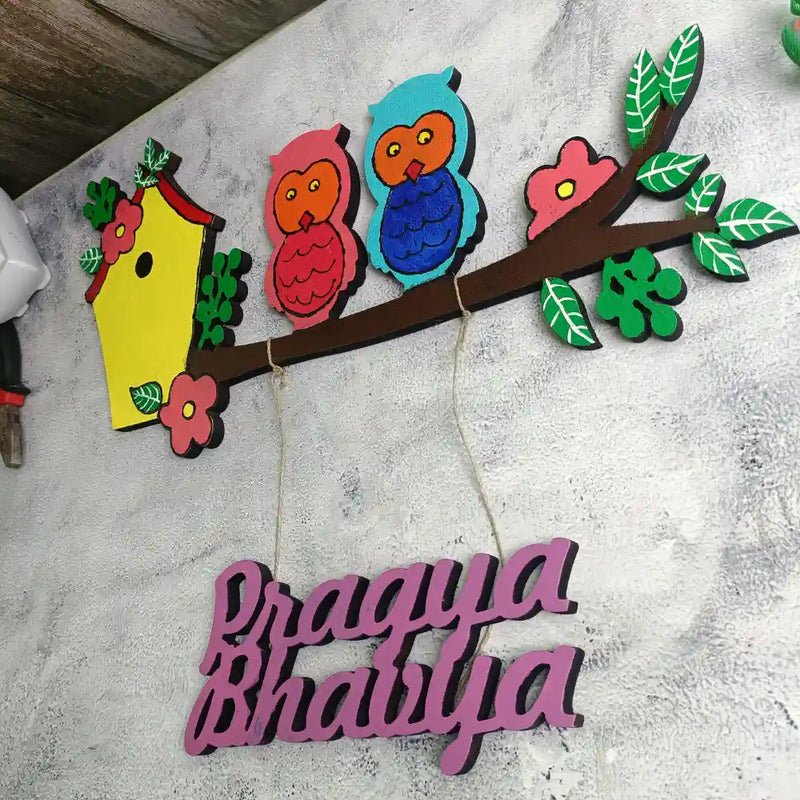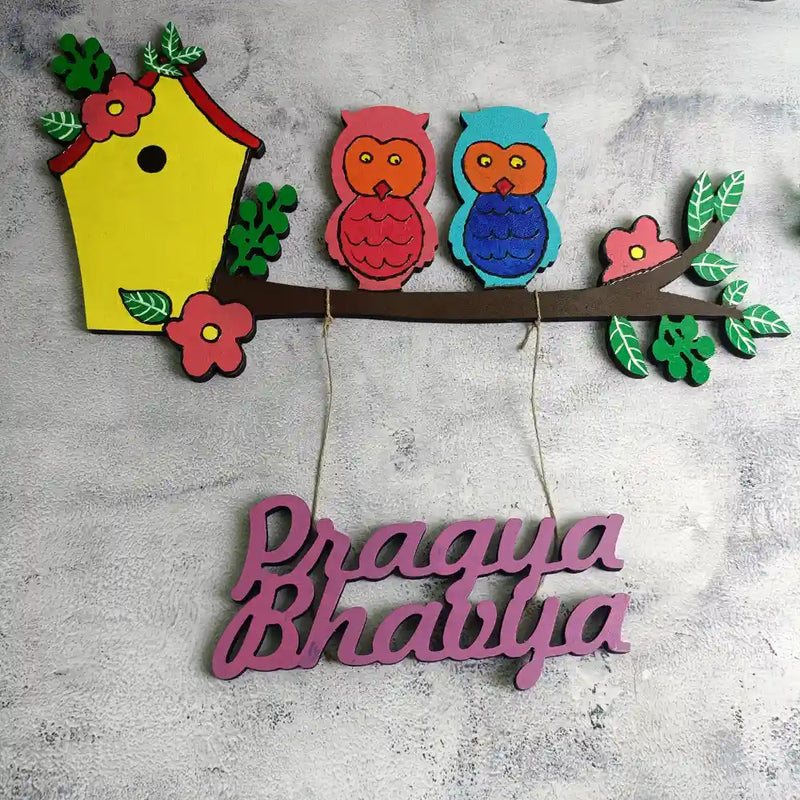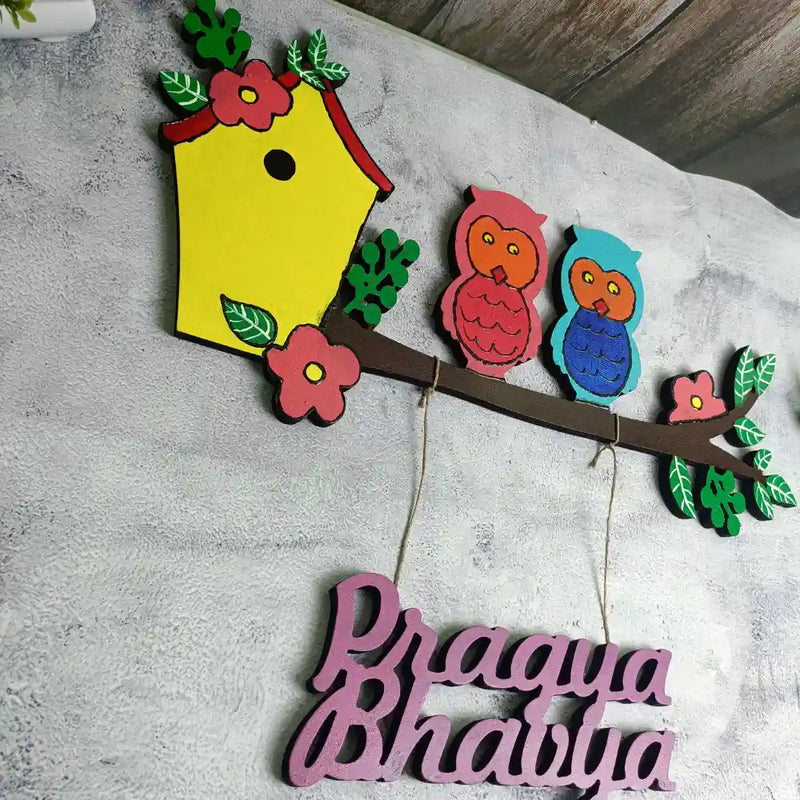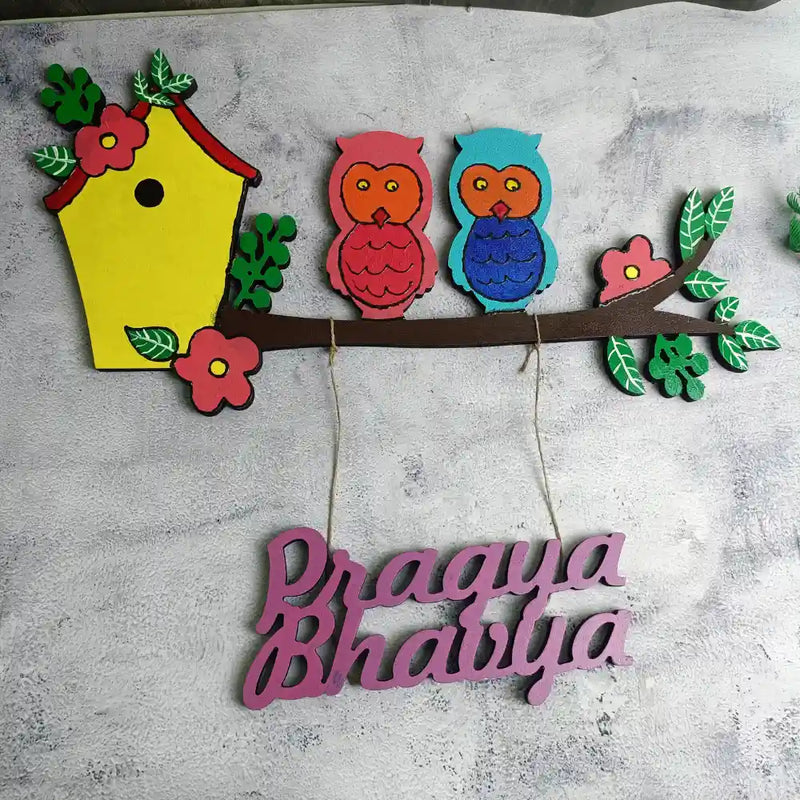 Handmade Kids Nameplate With Multi-Color - Owl On tree
Sale price
₹ 3,499.00
Regular price
₹ 4,999.00
30% OFF
Sold out
Every Nameplate is made with Premium Product
Perfect for Home, Office & Gifting, Free Cash on Delivery, Whatsapp on +91-6376029476 after order
Introducing the Handmade Kids Nameplate with Multi-Color - Owl On Tree by Classy Artz, crafted with love and creativity by Kavita. This exquisite nameplate is not only a beautiful addition to any space but also a thoughtful and personalized gift that will bring joy and charm to your loved ones' lives.

Featuring a vibrant multi-color design, this nameplate adds a playful touch to any room decor. The mix media style combines the warmth of wood with the brilliance of acrylic, resulting in a stunning piece of art that captures attention and sparks imagination.

With a size of 18W x 10H inches, this customized nameplate proudly displays the name of your choice. Whether it's your child's bedroom, the living room, or your office space, this versatile nameplate seamlessly fits into any environment, adding a touch of personalization and uniqueness.

Handmade with meticulous attention to detail, this nameplate from Classy Artz showcases the passion and craftsmanship that goes into each piece. The use of high-quality wood and acrylic ensures durability, so you can enjoy its beauty for years to come.

Perfect for gifting, birthdays, and interior decorators, this handmade nameplate is an ideal choice to make someone feel special. It serves as a wonderful keepsake that cherishes memories and celebrates individuality.

Make a statement with the Handmade Kids Nameplate with Multi-Color - Owl On Tree. Transform your living space or surprise your loved ones with a personalized gift that is both visually captivating and emotionally meaningful. Embrace uniqueness, creativity, and style with Classy Artz.