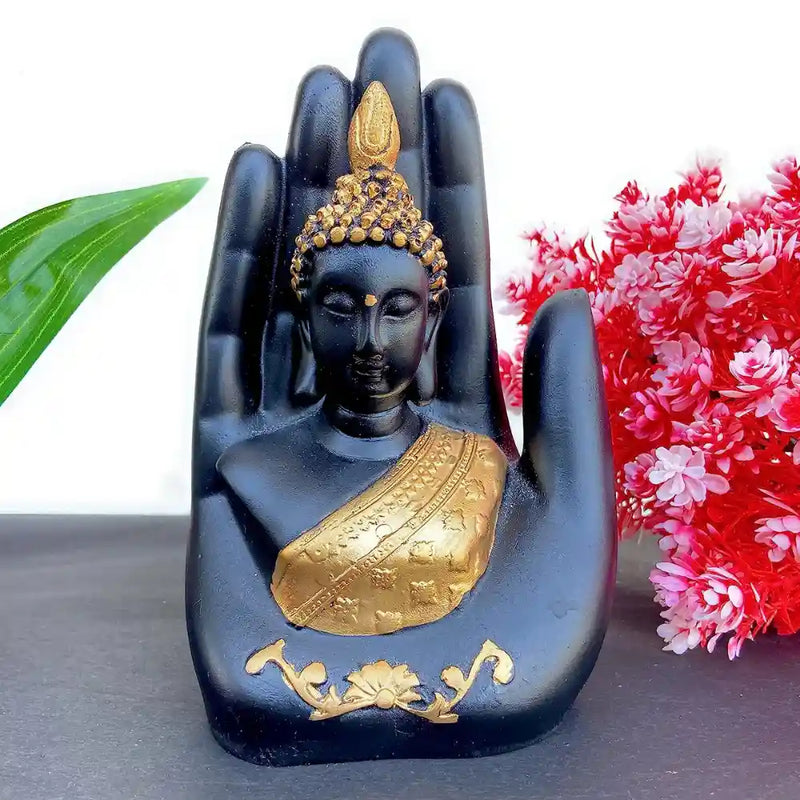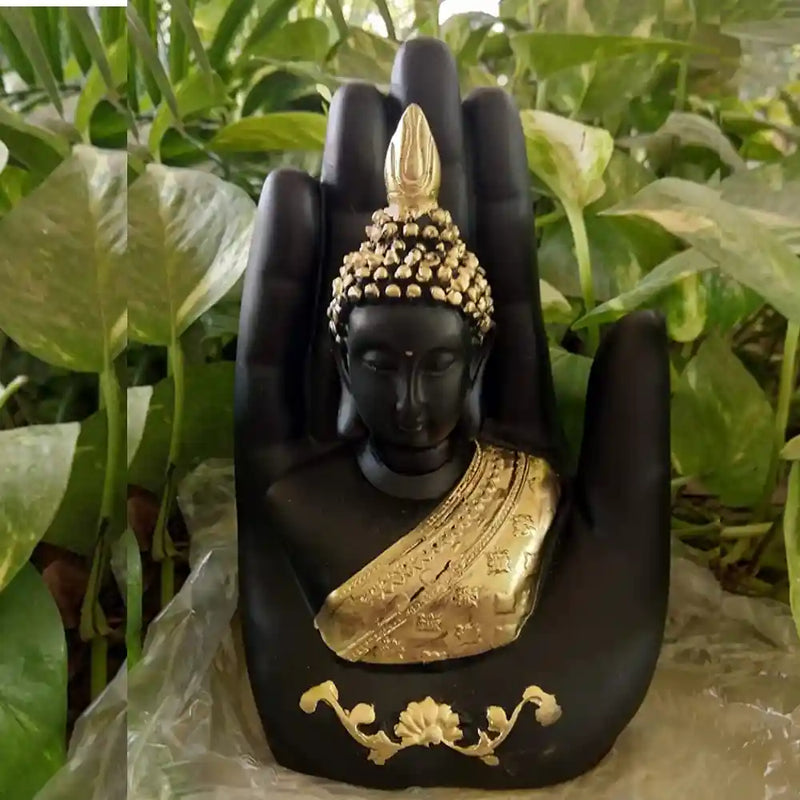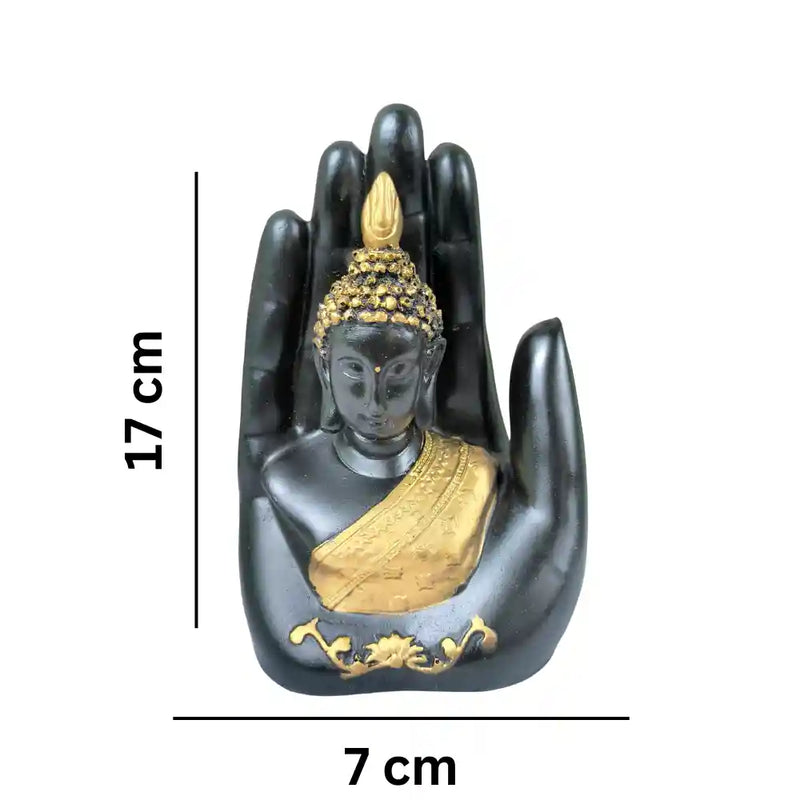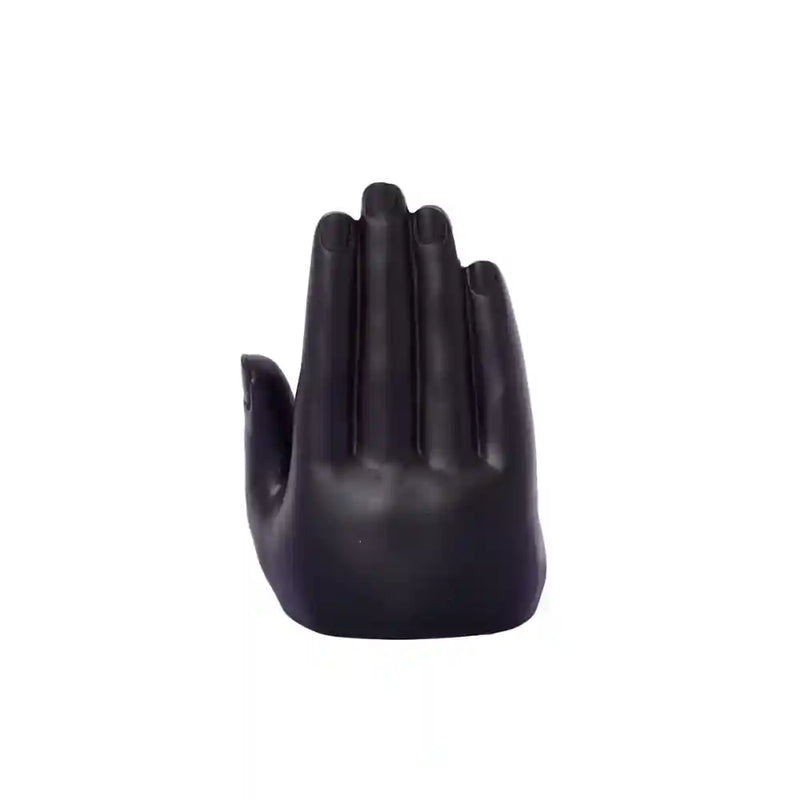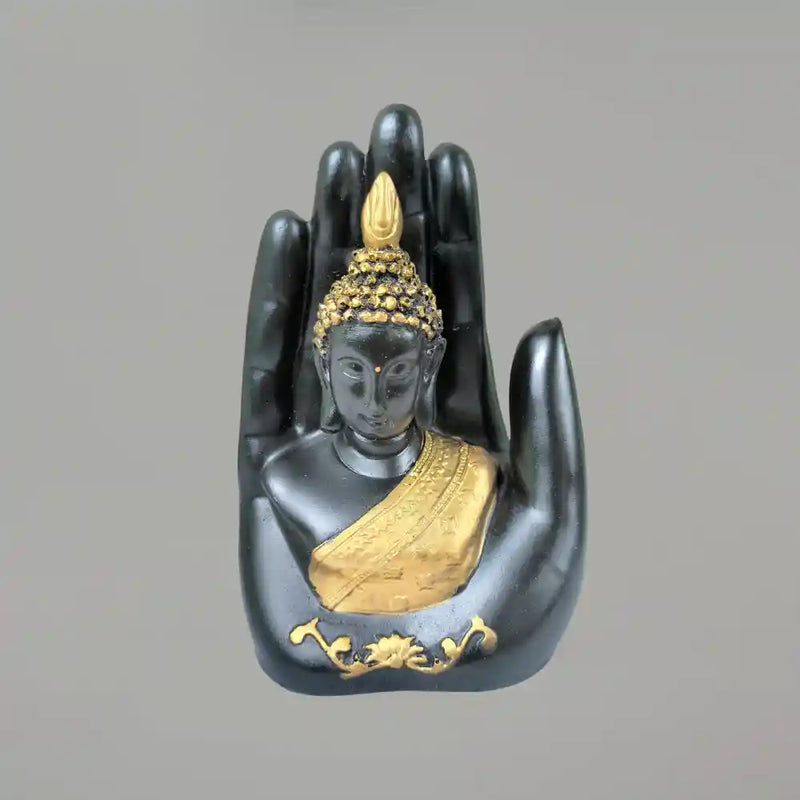 Hand Palm Buddha Decorative Idol for Home Décor Handcrafted Golden Luxurious Hand Buddha Statue Showpiece for Good Luck Gift, Home, Living Room, Office, Room
Sale price
₹ 799.00
Regular price
₹ 1,199.00
33% OFF
Sold out
Table Top & Showpiece with Premium Quality & Finishing
Best for Home Decor, Gifting, statue & Idols lovers
| | |
| --- | --- |
| Brand | Classy Artz |
| Theme | Religious |
| Color | Multicolour |
| Style | Antique |
| Material | Resin |
| Dimensions | 3.14L x 3.93W x 4.72H inch |
| Character | Buddha |
| Room Type | Pooja Room, Home, Living Room, Office, Room |
| Specific Uses For Product | Car |
...
Introducing the Hand Palm Buddha Decorative Idol for Home Décor by Classy Artz, a symbol of tranquility and prosperity. This exquisite handcrafted statue brings a touch of elegance and serenity to any space. Made with high-quality PolyResin material, this luxurious hand Buddha statue showcases a mesmerizing golden finish that effortlessly blends with any interior style.
With its modern square shape and multicolored design, this Buddha idol adds a vibrant and contemporary touch to your home, office, or living room. The 17cm height and 7cm width make it a perfect fit for any space, allowing you to effortlessly create a serene ambiance wherever you place it.
But the benefits of this hand Palm Buddha go beyond its aesthetic appeal. Its presence is believed to attract positive energy and good luck, making it an ideal gift for loved ones. Whether you're looking to decorate your pooja room, enhance the ambiance of your home, or find the perfect gift, this decorative idol is sure to delight.
As a special bonus, we are including 10 free smoke backflow scented cone incenses with every purchase. These incenses not only create a soothing fragrance but also complement the serene atmosphere created by the Buddha statue.
Don't miss out on the opportunity to invite tranquility and prosperity into your life. Add the Hand Palm Buddha Decorative Idol by Classy Artz to your cart now and experience the beauty and positive energy it brings.