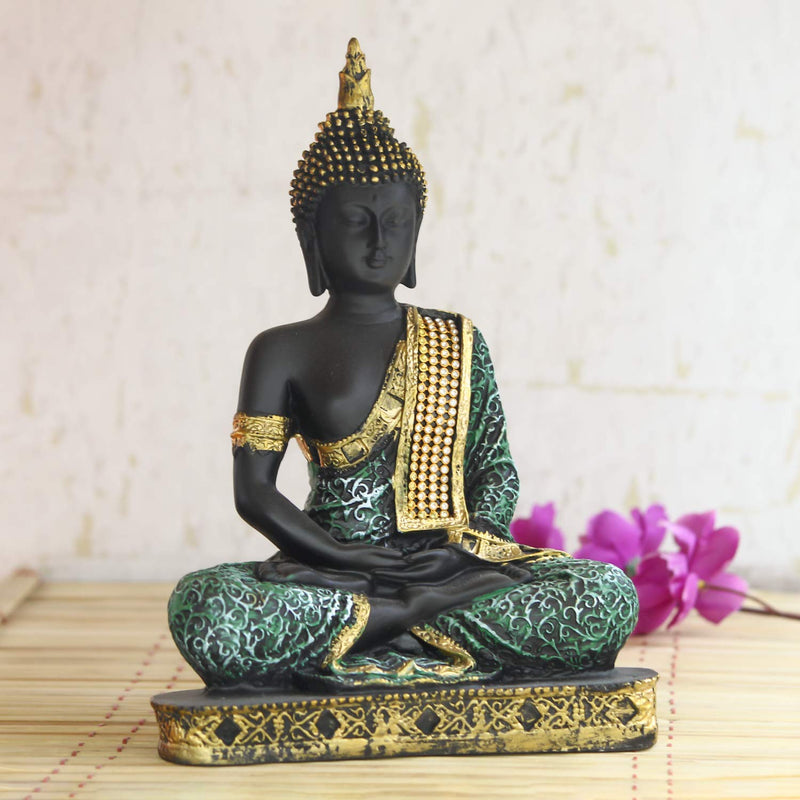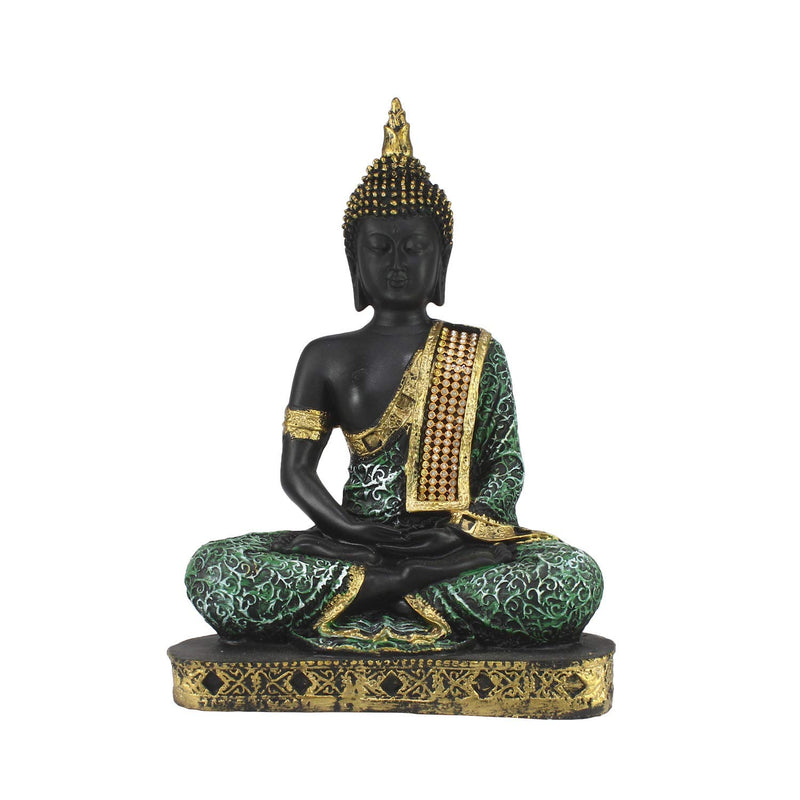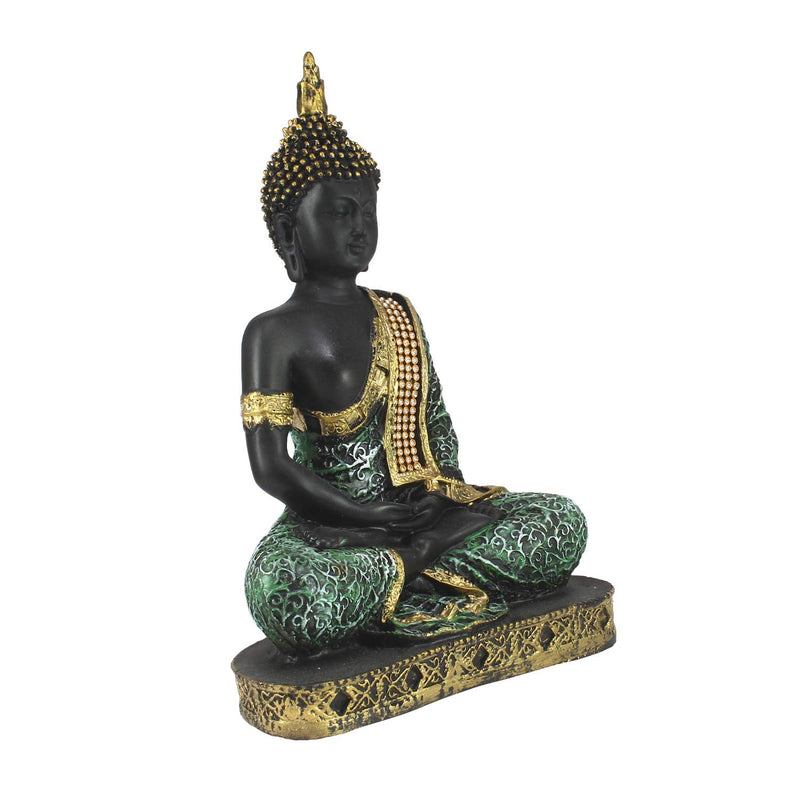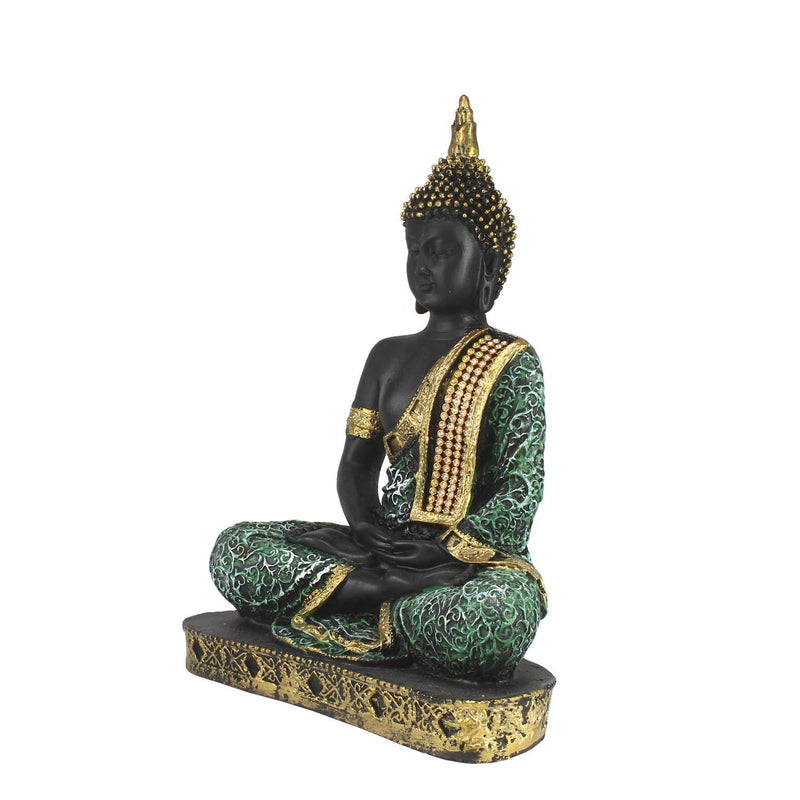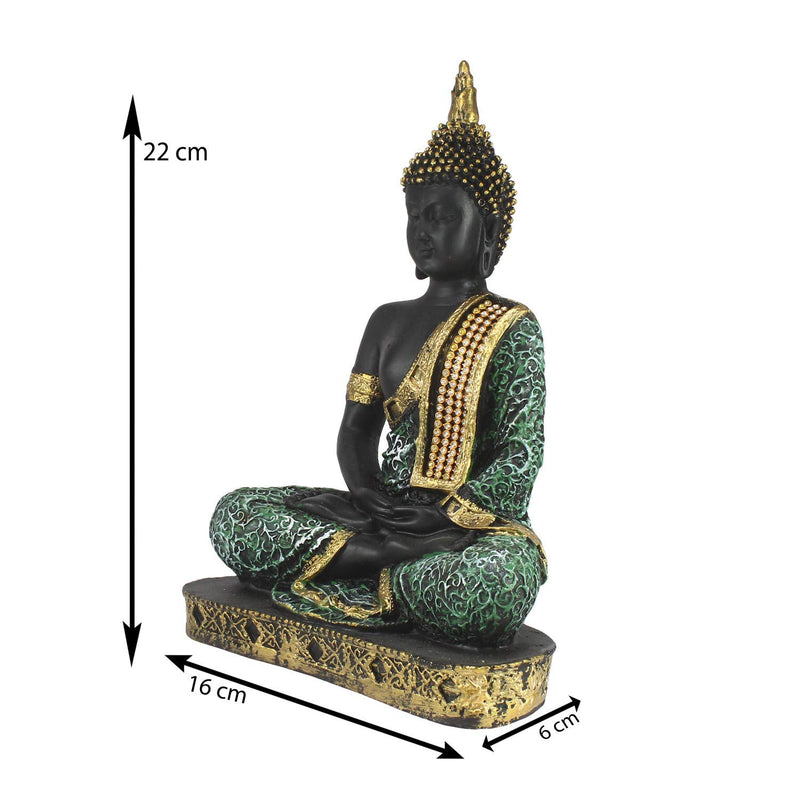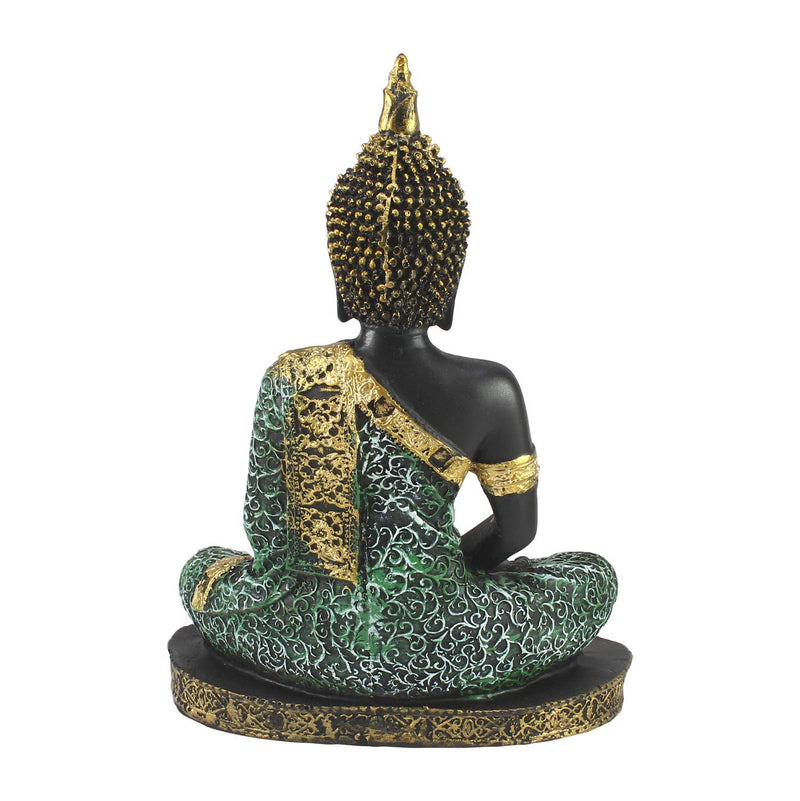 Green Buddha Resin Statue Meditating, Spiritual Gift Buddha, Home and Office Decor Decorative Showpiece
Sale price
₹ 599.00
Regular price
₹ 999.00
40% OFF
Sold out
Table Top & Showpiece with Premium Quality & Finishing
Best for Home Decor, Gifting, statue & Idols lovers
| | | |
| --- | --- | --- |
| Brand | | Classy Artz |
| Theme | | Buddha |
| Color | | Green |
| Style | | Modern |
| Material | | Resin |
| Character | | Buddha |
| Room Type |   | Garden, Home, Office, Room |
| Specific Uses For Product | | Table, Car |
| Dimensions | | 7.08L x 3.14W x 9.44H inch |
About This Items
Introducing the Classy Artz Buddha Tabletop Showpiece, an exquisite fusion of artistry and tranquility. This stunning decorative piece showcases a mesmerizing Buddha design, enveloped in a soothing shade of green, making it a remarkable addition to any space. Crafted with utmost precision and attention to detail, this showpiece embodies the essence of modern aesthetics.
The Classy Artz Buddha Tabletop Showpiece is meticulously crafted from high-quality resin, ensuring durability and longevity. Resin is a versatile material known for its ability to mimic the appearance of various textures and finishes, providing a luxurious look and feel. The smooth surface of the showpiece enhances its visual appeal and allows it to effortlessly blend with any interior or exterior decor.
The captivating Buddha design serves as the centerpiece of this showpiece, radiating a sense of serenity and peace. The intricate detailing on the figure's face and robes showcases the artistry involved in its creation, making it a true work of art. The choice of green color adds a touch of nature and tranquility, making it ideal for creating a calming ambiance in your home, office, garden, or any room.
Versatility is a key feature of the Classy Artz Buddha Tabletop Showpiece. It is designed to fit seamlessly on various surfaces, making it an excellent choice for table tops. Whether placed on your coffee table, dining table, or office desk, it will instantly become a conversation starter and a focal point in any setting. Its compact size also makes it suitable for display in cars, adding a touch of elegance to your vehicle's interior.
One of the most appealing aspects of the Classy Artz Buddha Tabletop Showpiece is its exceptional price point. It offers outstanding value for its craftsmanship, unique design, and versatility. With this showpiece, you can effortlessly elevate the aesthetic appeal of any space without breaking the bank.
Immerse yourself in the tranquility and beauty of the Classy Artz Buddha Tabletop Showpiece. Its modern style, mesmerizing Buddha design, and versatile use make it a must-have decorative piece for any discerning individual. Enhance your living space, create a serene work environment, or add a touch of elegance to your car interior with this remarkable showpiece. Experience the perfect blend of art, serenity, and affordability with the Classy Artz Buddha Tabletop Showpiece.