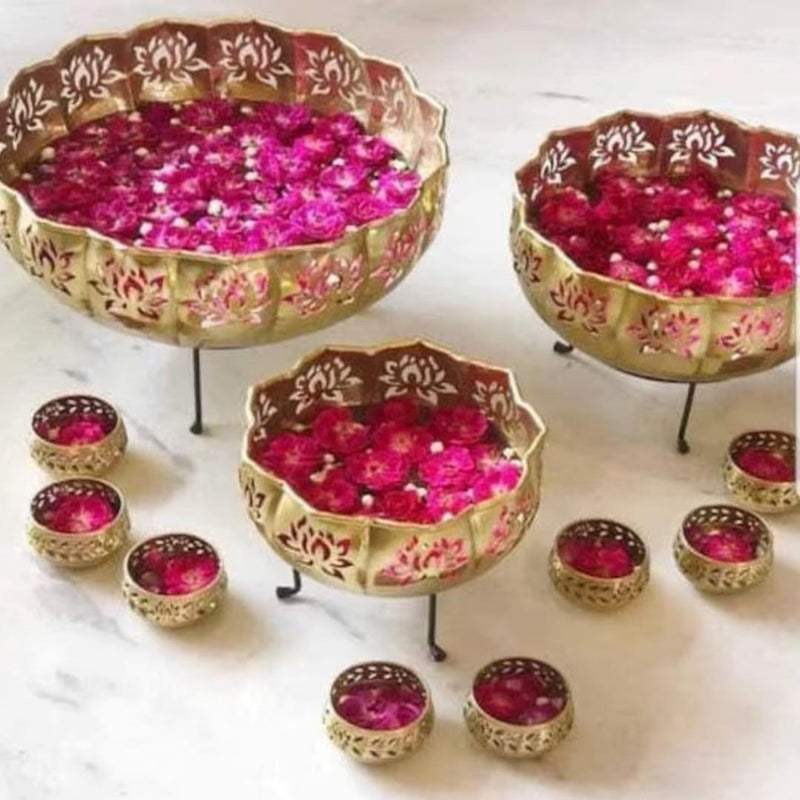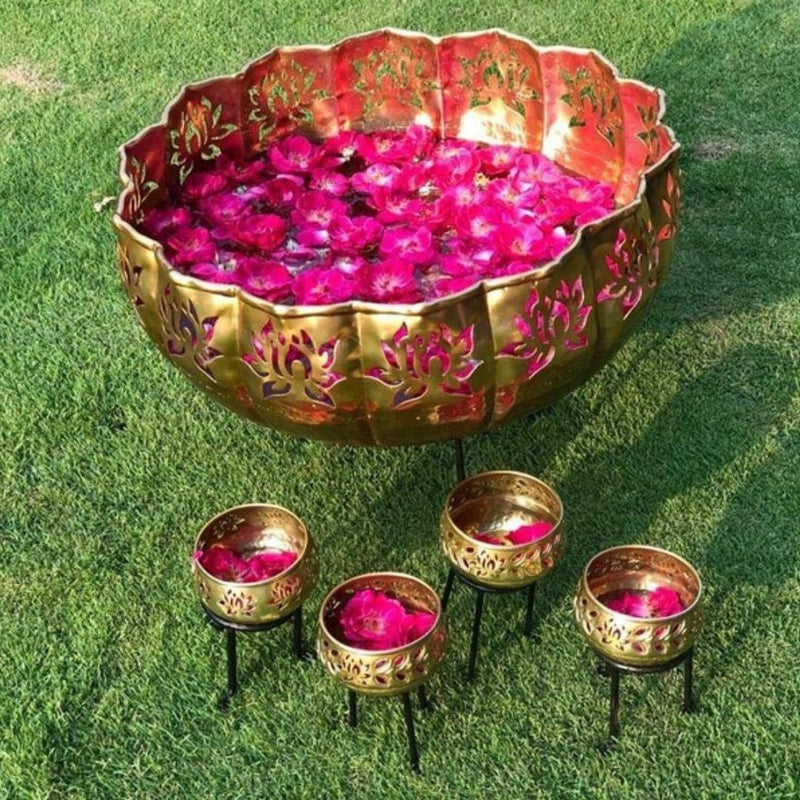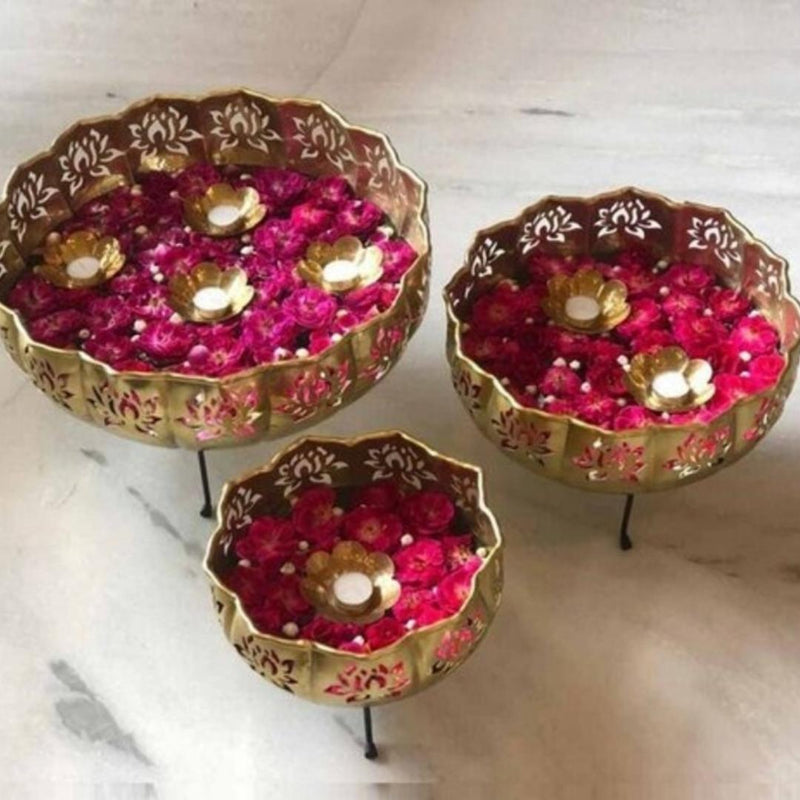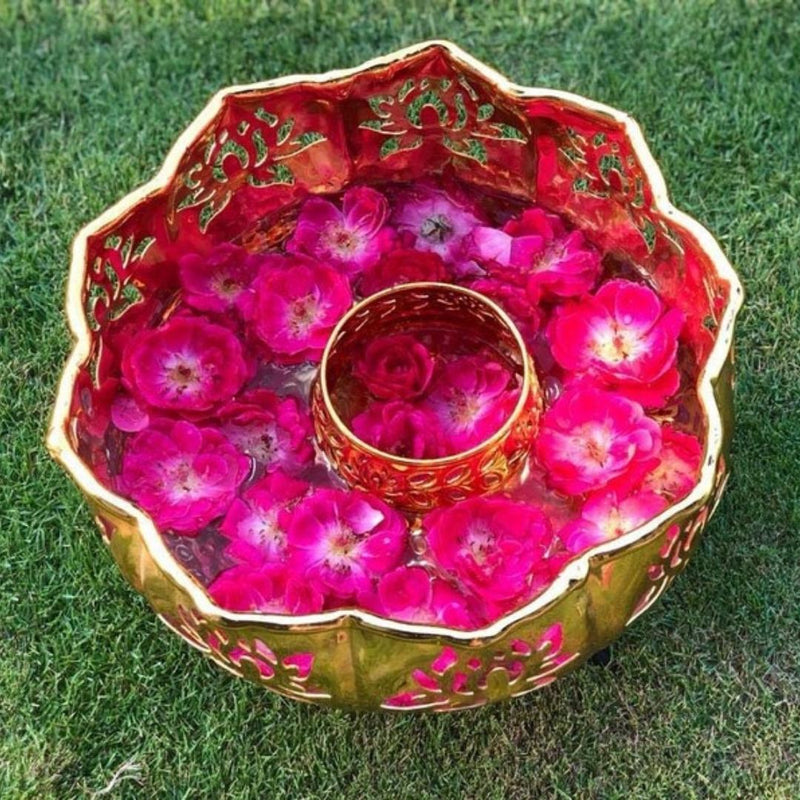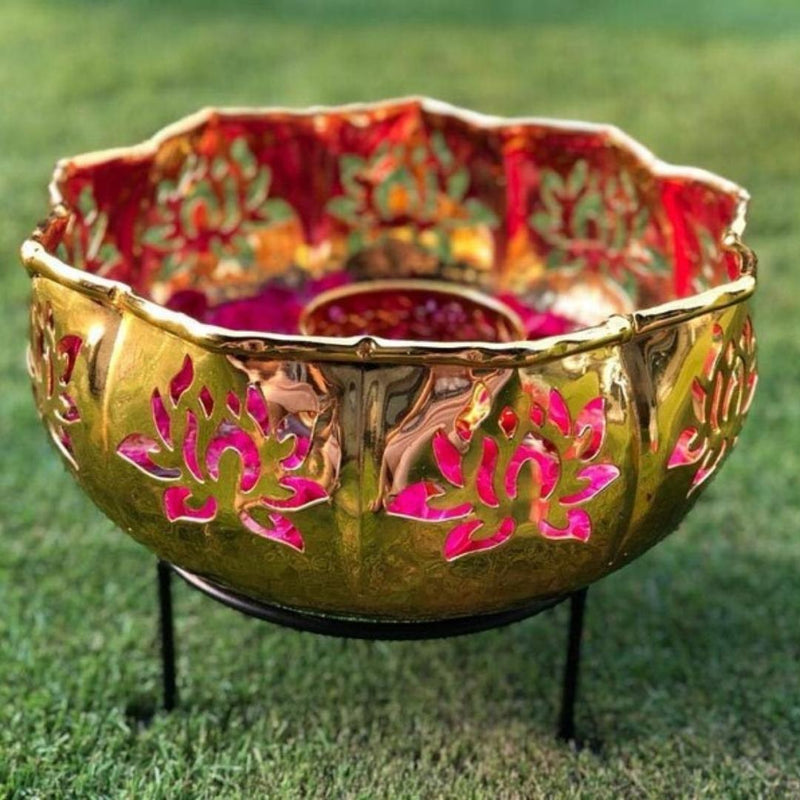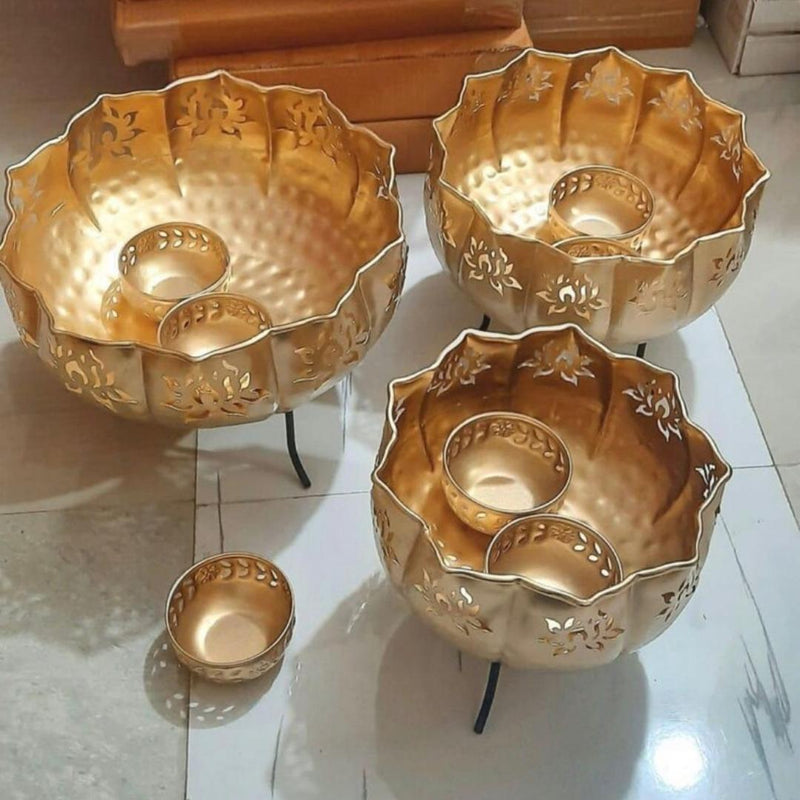 Golden Big Lotus Uril with Bowl Tlights for Home Decoration, Wedding Decoration, Festive Decoration (Set of 12)
Sale price
₹ 3,100.00
Regular price
₹ 3,999.00
22% OFF
Sold out
Table Top & Showpiece with Premium Quality & Finishing
Best for Home Decor, Gifting, statue & Idols lovers
Elevate your decor with the resplendent Golden Big Lotus Urli with Bowl Tea Lights, a versatile masterpiece from Classy Artz that adds a touch of opulence to weddings, festive celebrations, and home interiors alike. This exquisite set comprises three Lotuses, three Stands, and three accompanying Bowls, each designed to infuse your space with warmth and elegance.
Lotus Urli Set: Available in 10/12/14 Inches Choose from a range of sizes to suit your decorative needs, with options of 10, 12, or 14 inches in diameter. These golden Lotus Urlis embody timeless beauty and grace, their intricate lotus design serving as a symbol of purity and enlightenment. Crafted with meticulous attention to detail, they create a captivating focal point for your decor, whether adorning the grandeur of a wedding ceremony or enhancing the ambiance of your festive decorations.
Stands Set: Accompanied by Three Sturdy Stands The set includes three sturdy stands, each designed to elegantly cradle the Golden Lotus Urlis. These stands not only enhance the aesthetic appeal of the Lotus Urlis but also provide stability, ensuring your decor remains enchanting and secure.
Bowl Set: Three 3x3 Inches Bowls for Tea Lights Complementing the Lotus Urlis, the set comes with three beautifully crafted 3x3 inches bowls, perfectly sized to hold tea lights. These bowls add a warm, inviting glow to your decor, creating an ambiance that radiates charm and serenity.
The Golden Big Lotus Urli with Bowl Tea Lights by Classy Artz seamlessly blends tradition with contemporary elegance. Its timeless design and gilded finish make it a versatile addition to weddings, festive decorations, and home decor settings. Whether used as a striking centerpiece, a place for offerings during religious ceremonies, or a source of cozy illumination, this set elevates your space with its regal presence.
Classy Artz invites you to embrace the allure of the Golden Big Lotus Urli with Bowl Tea Lights, where each piece is a testament to artistry and sophistication. Make a statement with your decor, and let the radiance of this set transform your surroundings into a haven of beauty and tranquility.