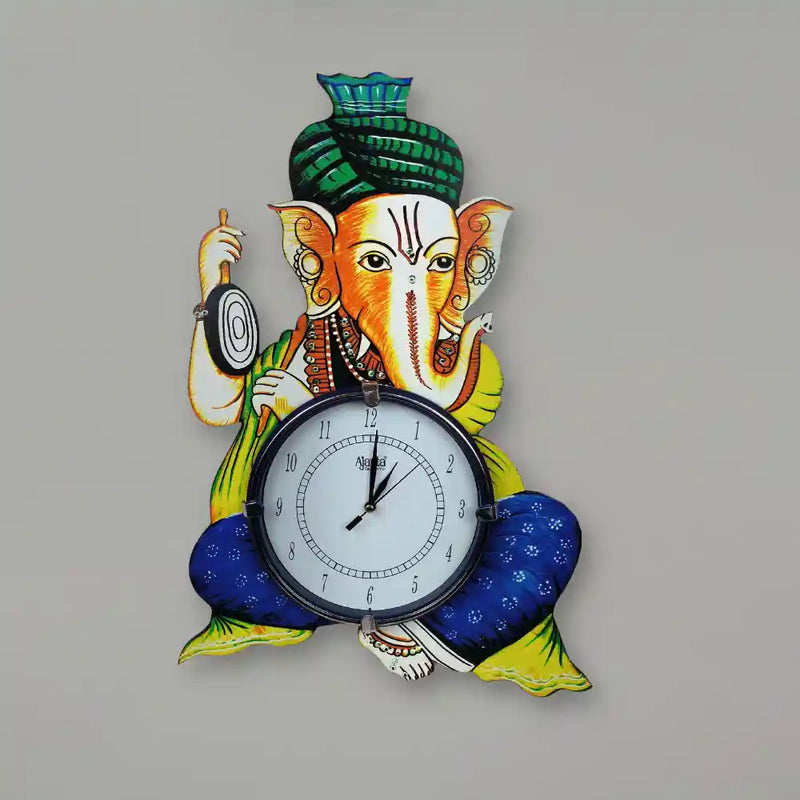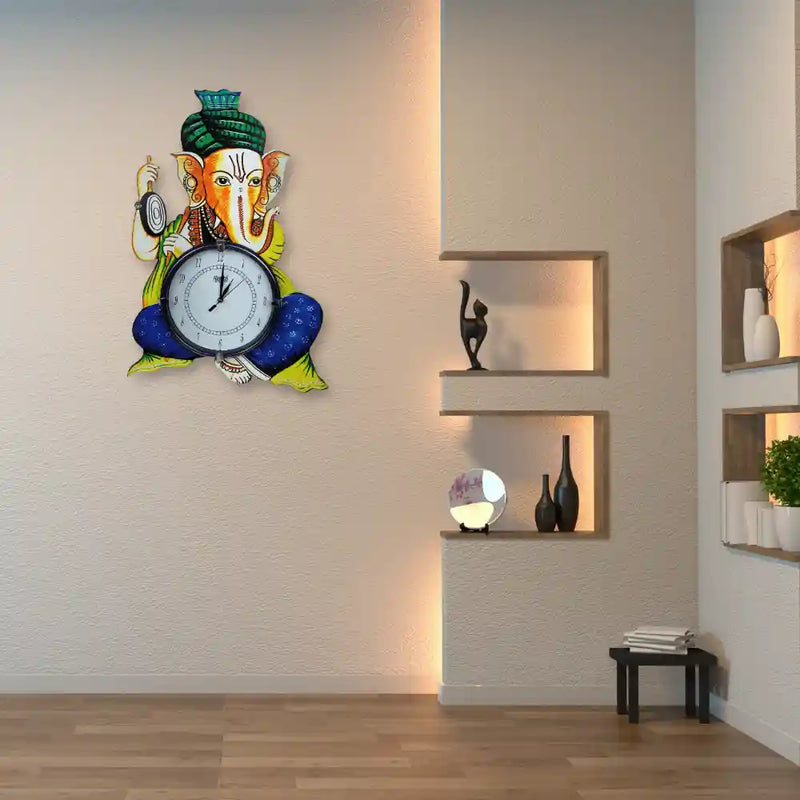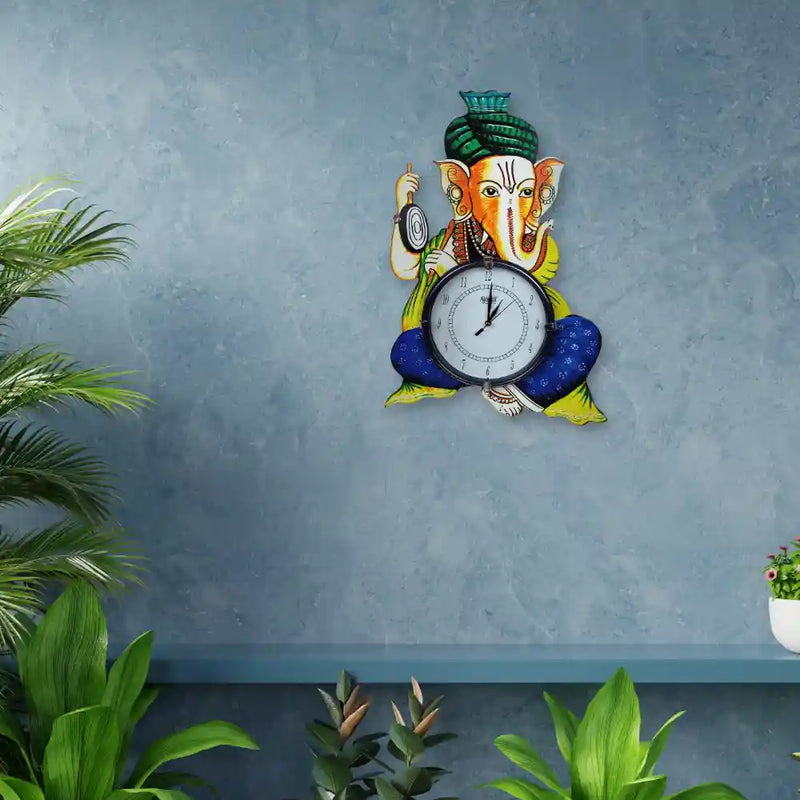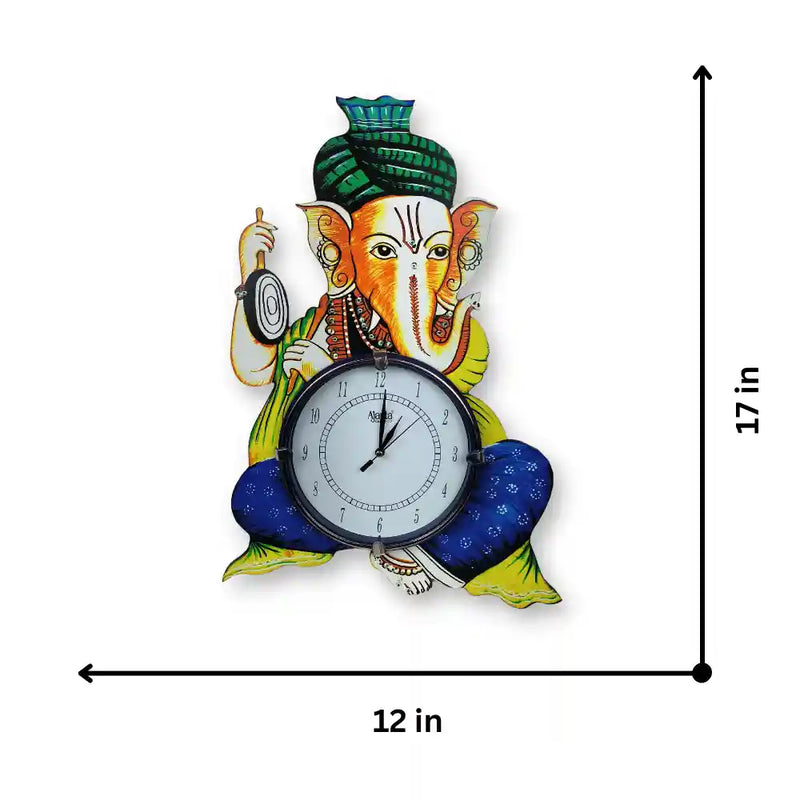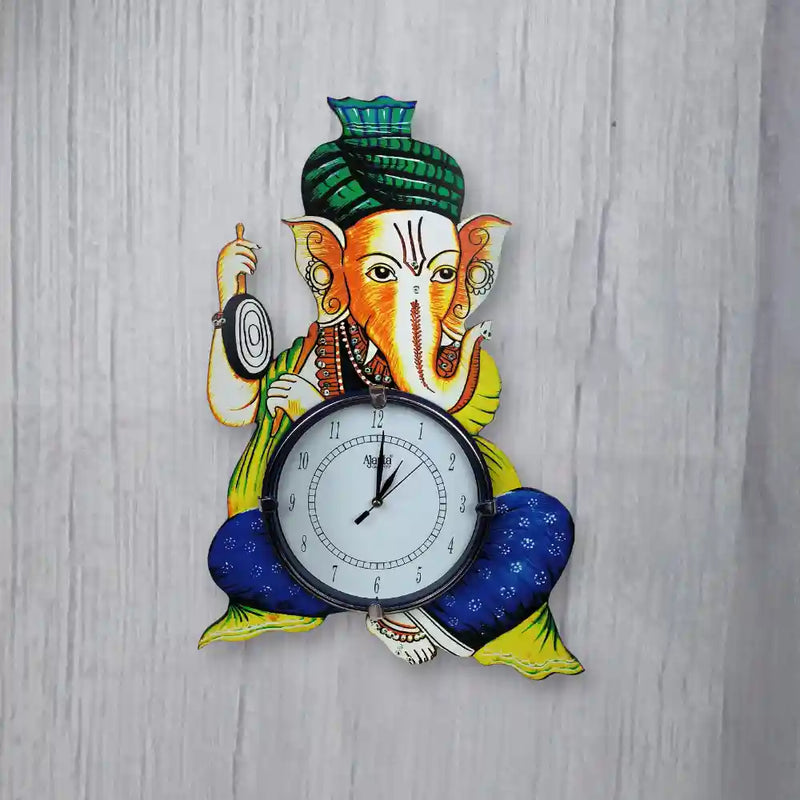 God Ganesha Antique Designer Wooden Wall Clock, Beautiful Handmade Lord Design Analog Clock
Sale price
₹ 899.00
Regular price
₹ 1,299.00
31% OFF
Sold out
New Unique Designs, Made with High Quality MDF
Best for Living Room, Office, Home & Gifting
| | |
| --- | --- |
| Brand | Classy Artz |
| Theme | Religion |
| Color | Multicolor |
| Style | Antique |
| Material | Wood |
| Room Type | Bedroom, Home, Living Room, Office |
| Power Source | Battery Powered |
...
Introducing the God Ganesha Antique Designer Wooden Wall Clock by Classy Artz, a stunning piece of art that seamlessly blends functionality with aesthetics. This exquisite clock is a perfect addition to your home, office, temple, or any space where you want to infuse a touch of elegance and spirituality.
The wall clock features a captivating design centered around the deity Lord Ganesha, known as the remover of obstacles and the god of beginnings. The intricate craftsmanship showcases the attention to detail and the skilled artistry involved in its creation. Each element of the design is meticulously carved into the wooden surface, resulting in a visually stunning and unique timepiece.
The clock is adorned with vibrant multicolored hues, adding a splash of color to any room. The combination of antique styling and religious theme creates a timeless appeal, making it a versatile piece of decor that can complement a variety of interior styles.
Crafted from high-quality wood, this clock not only adds an aesthetic appeal but also ensures durability and longevity. The use of wood as the primary material gives it a natural and earthy charm, blending harmoniously with different types of decor.
Powered by batteries, this wall clock offers convenience and flexibility in placement. It doesn't require any electrical connections, allowing you to easily mount it on any wall of your choice without worrying about wires or outlets. This feature makes it suitable for various rooms, including living rooms, offices, halls, bedrooms, and even temples.
The dimensions of the clock are carefully designed to make it a prominent focal point on your wall without overpowering the surrounding space. Its size strikes a balance between being noticeable and not overly dominating, ensuring it seamlessly integrates with your existing decor.
The God Ganesha Antique Designer Wooden Wall Clock is not only a functional timepiece but also a work of art that adds depth and meaning to your space. Its unique design, vibrant colors, and durable construction make it an ideal choice for those seeking a distinctive and visually appealing wall clock.
In terms of pricing, the Classy Artz God Ganesha Antique Designer Wooden Wall Clock offers excellent value for its quality and craftsmanship. With its competitive price point, it provides an affordable option for those looking to elevate their interior design with a touch of spirituality and elegance.
Invest in this exceptional wall clock and bring the divine presence of Lord Ganesha into your home, office, or any space that could benefit from its beauty and symbolism. The God Ganesha Antique Designer Wooden Wall Clock by Classy Artz is a testament to the blending of art, culture, and functionality, making it an excellent choice for discerning individuals who appreciate both aesthetics and quality.