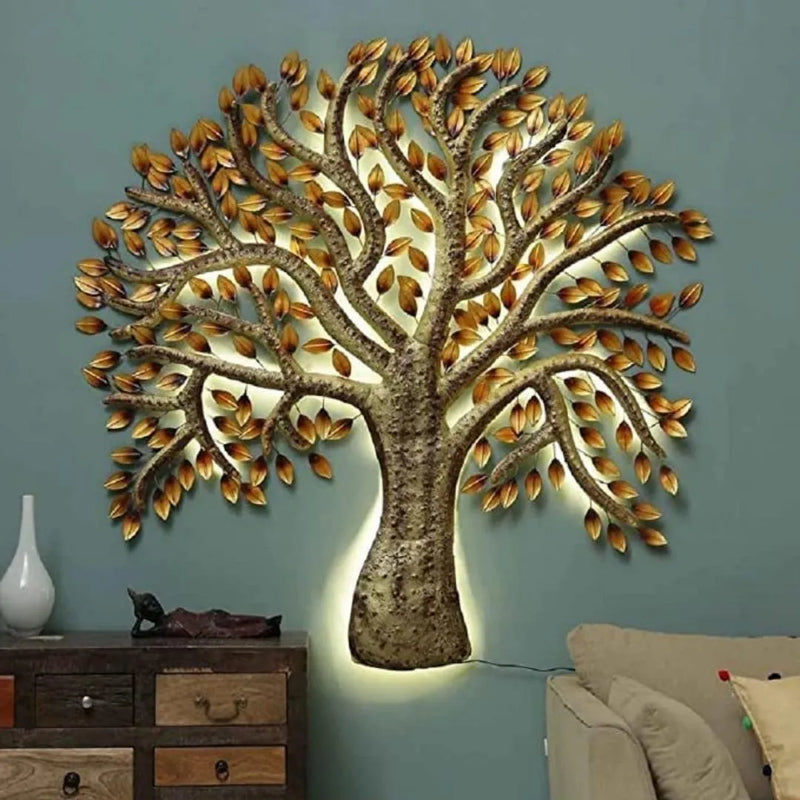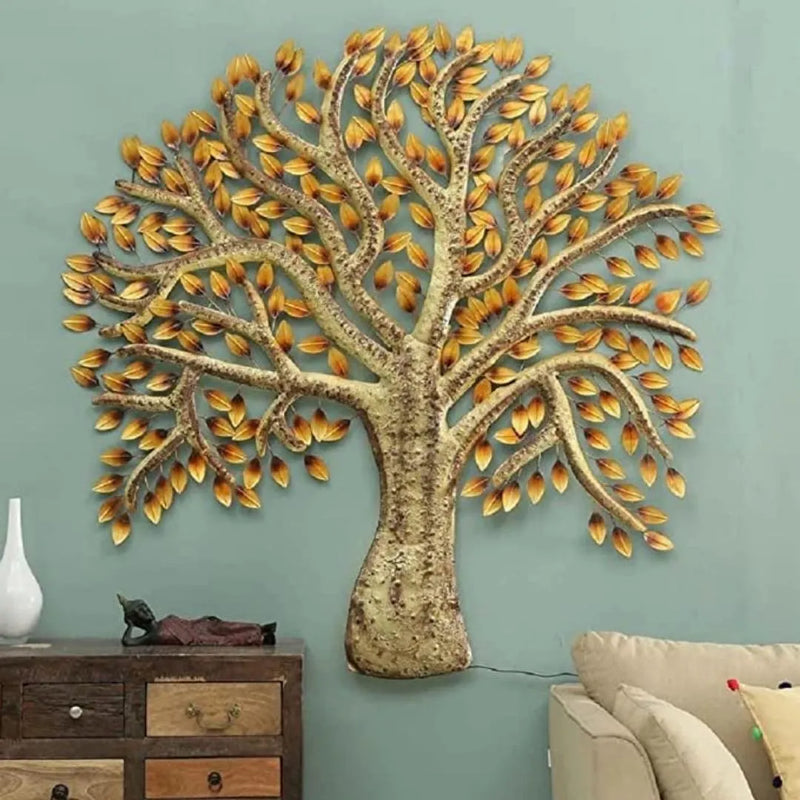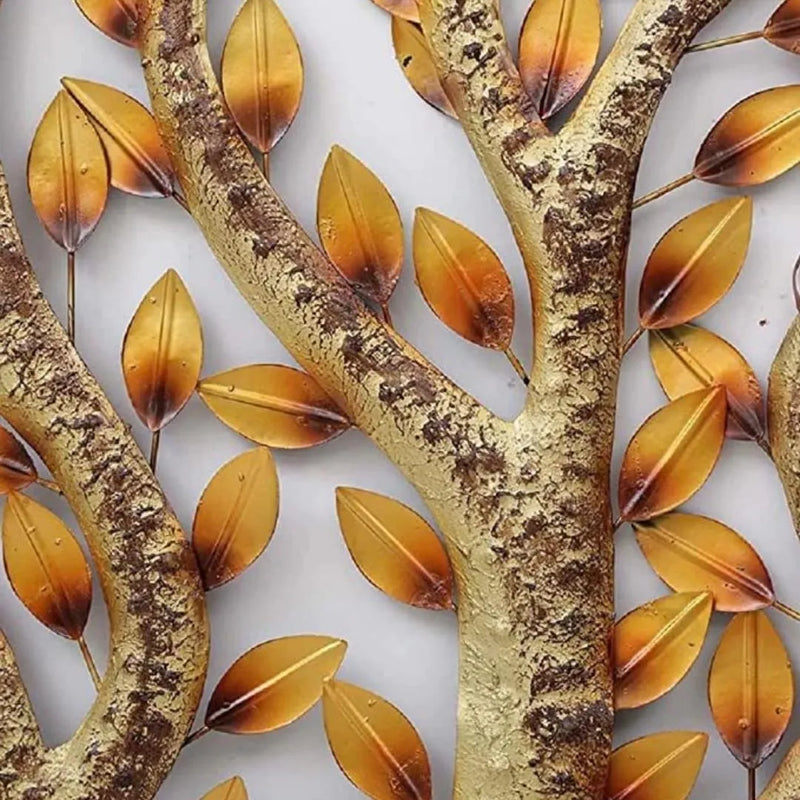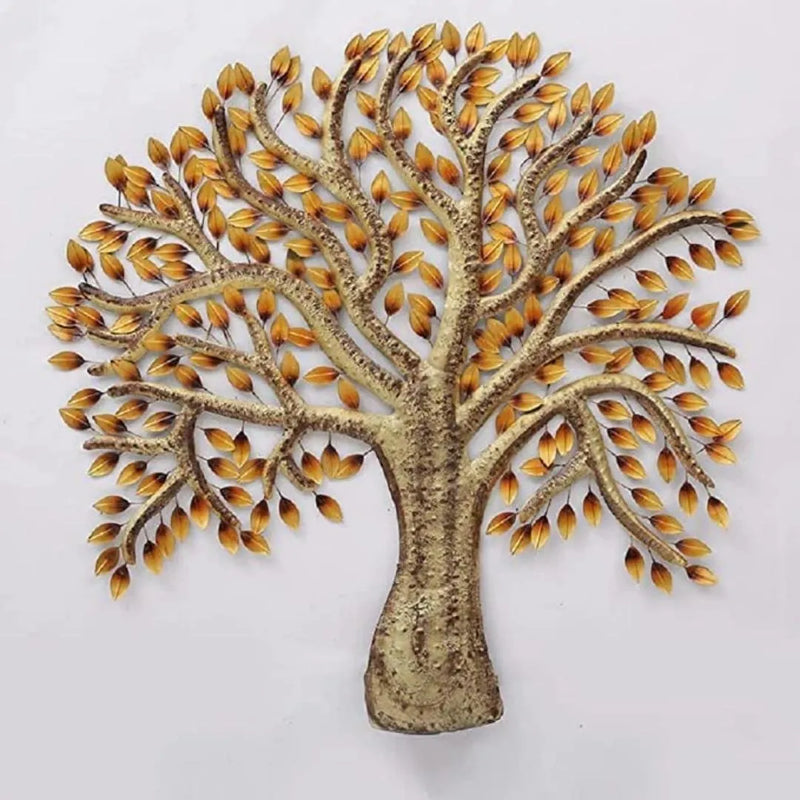 Enhance Your Decor with Handcrafted Butterfly Tree Wall Art featuring Big LED Lights (Size-36×40 Inches)
Regular price
₹ 11,499.00
Sale price
₹ 11,499.00
Regular price
₹ 14,499.00
21% OFF
Sold out
Unique Wall Art for High Class Interior
Premium Quality & Finishing, Best for Home Decor & Gifting
Designer Metal Butterfly Tree Wall Art with LED Lights - Illuminate Your Decor in Style
Introducing our exquisite Decorative Butterfly Tree Wall Art, a masterpiece in metal wall decor. Crafted with precision and artistry, this magnificent 36x40-inch wall sculpture boasts intricate handicraft metalwork that exudes luxury and opulence. The piece comes to life with big LED lights, adding a touch of modernity and elegance to any space.
Perfect for adorning your living room, bedroom, or hallway, it's a striking fusion of nature-inspired beauty and contemporary design. Elevate your interior with this trending wall art that marries craftsmanship and technology, creating a breathtaking visual experience. Illuminate your home with sophistication today!
Decorative Wall Sculpture: Stunning Butterfly Tree with Big LED Lights - Perfect for Living Rooms
Product Specification & Features 
| Specification | Description |
| --- | --- |
| Material | Metal |
| Installation | Inbuilt Hooks, Easy to Hang |
| Craftsmanship | Handmade |
| Size | (Size-36×40 Inches) |
| Color | Wooden Colors & (Customizable) |
| Used as | Wall Hanging, Wall Mural, Wall Art, Wall Decor |
| Perfect for | Living Room, Bedroom, Restaurant, Hotel Wall |
| Care | Clean with a Soft, Damp Cloth |
| Delivery Time | 6-7 Days (All Across Pan India) |
| Brand | Classy Artz |
| Customer Support | Contact Number: 6376029476 |
| Item Shape | Rectangle |
| Additional Features | Anti-rust Powder Coating for Long Life, Lacquer Finish for Highlights |
| Theme | Tree, Metal Wall Art, Wall Accent, Metal decor, Home decor |
Elegant Wall Hanging: Decorative Metal Tree with LED Lights - Ideal for Bedrooms and More
Use Case & Placements
Home:

Living Room: Hang it above your sofa or on a prominent wall to create a captivating focal point that complements your living room decor. It adds a touch of elegance and character to the space.

Bedroom: Place it above the headboard of your bed to create a calming and visually pleasing atmosphere. The artwork can set the tone for relaxation and sophistication.

Dining Room: Enhance your dining area with metal wall art as a backdrop for your dining table. It adds a sense of style and refinement to your meals.

Hallway: Use it in a long hallway to break up the blank wall space and create an inviting and artistic corridor. It can be a conversation starter for guests.
Outdoor Wall Decor: Decorative Butterfly Tree for Gardens and Lake Houses
Office:

Reception Area: Display it in your office's reception area to create a welcoming and impressive first impression for clients and visitors.

Conference Room: Add the artwork to your conference room to inspire creativity and provide a sophisticated backdrop for important meetings.

Executive Office: Hang it in your office to convey a sense of personal style and professionalism. It can serve as a source of inspiration during your workday.

Commercial Spaces (Hotel, Restaurant, Cafe):

Hotel Lobby: Make a statement in your hotel's lobby by placing the metal wall art in a prominent location. It sets the tone for a luxurious and memorable stay.

Restaurant: Use it as a decorative element in your restaurant to enhance the overall ambiance and create a memorable dining experience for patrons.

Cafe: In a cafe, the artwork can add a touch of artistry to the decor, making it a cozy and inviting space for customers to relax.

Bar Area: In bars or lounges, the metal wall art can serve as a conversation piece and contribute to the establishment's unique atmosphere.
Grand Wall Art for Large Spaces: Decorative Tree with LED Lights (36×40 Inches)
Packaging & Dispatching
Here's a detailed breakdown of the packaging process:-
Three-Layer Bubble Wrap: The frame is carefully wrapped with three layers of high-quality bubble wrap. This multi-layered cushioning acts as a shock-absorbent barrier, shielding the frame from impacts and vibrations.
Custom-Fit Carton: After the bubble wrap cocooning, the frame is placed snugly inside a custom-fit carton. This carton is designed to prevent any movement or shifting during transit, ensuring the frame stays securely in place.
Fragile Labeling: The package is prominently labeled as "Fragile" to alert the courier and handling personnel to exercise extra care.
Outer Packaging:  The outer packaging is sturdy and designed to withstand external pressures. It is crafted not only for protection but also to maintain the aesthetic appeal of the product.