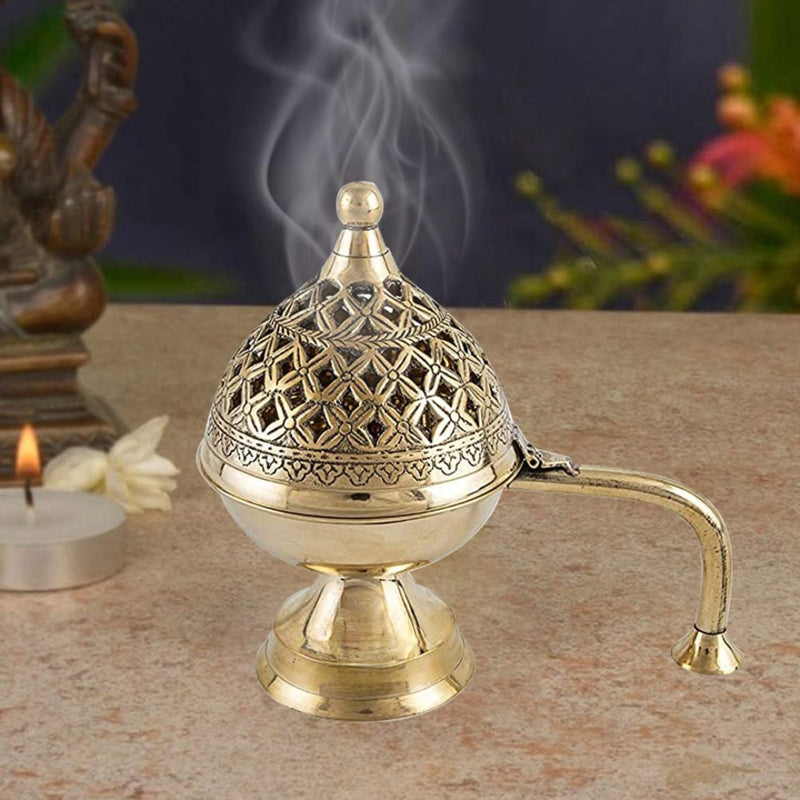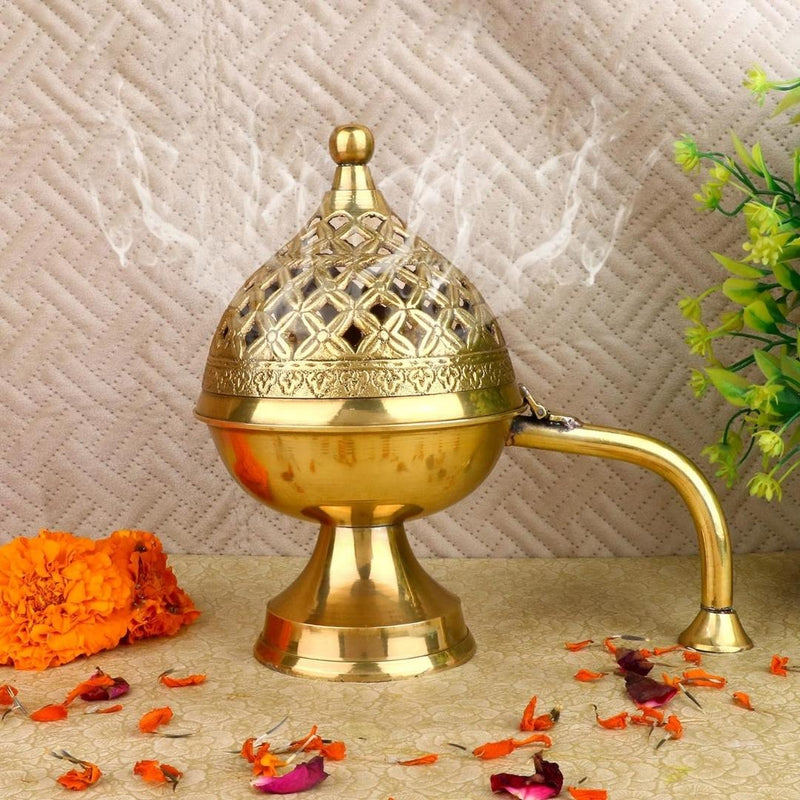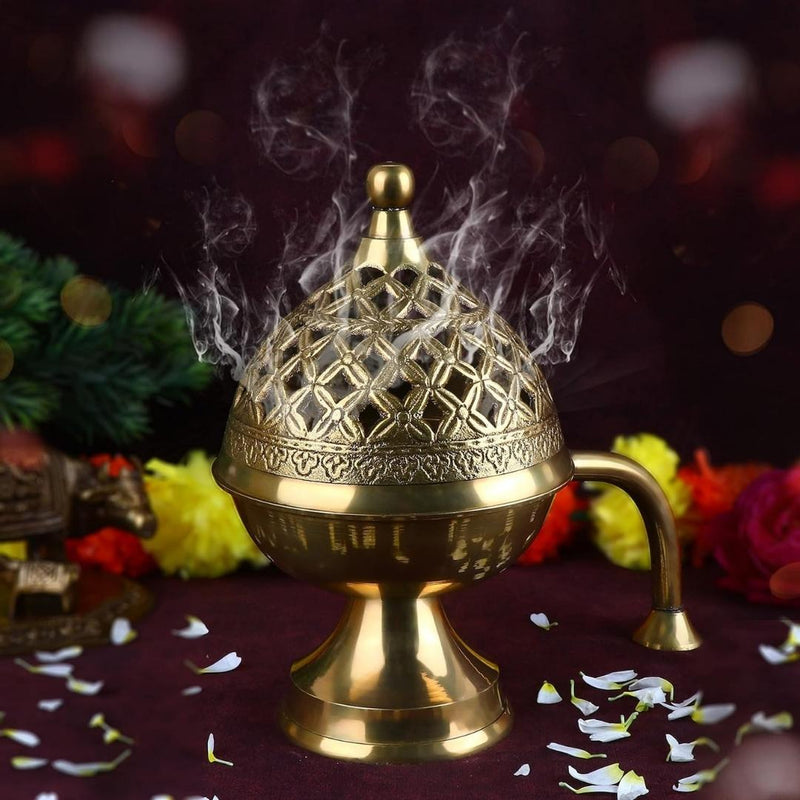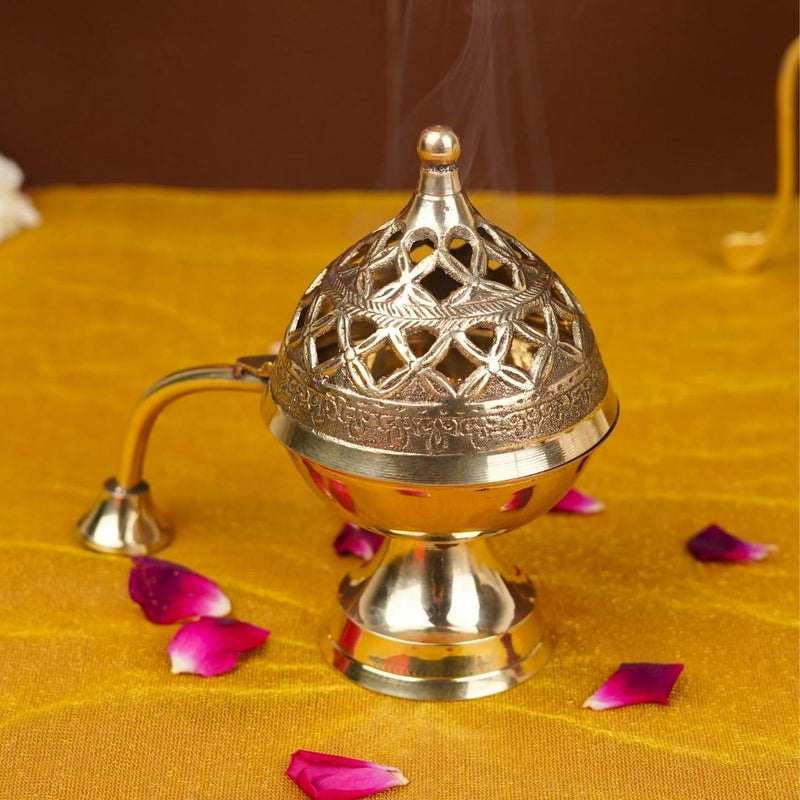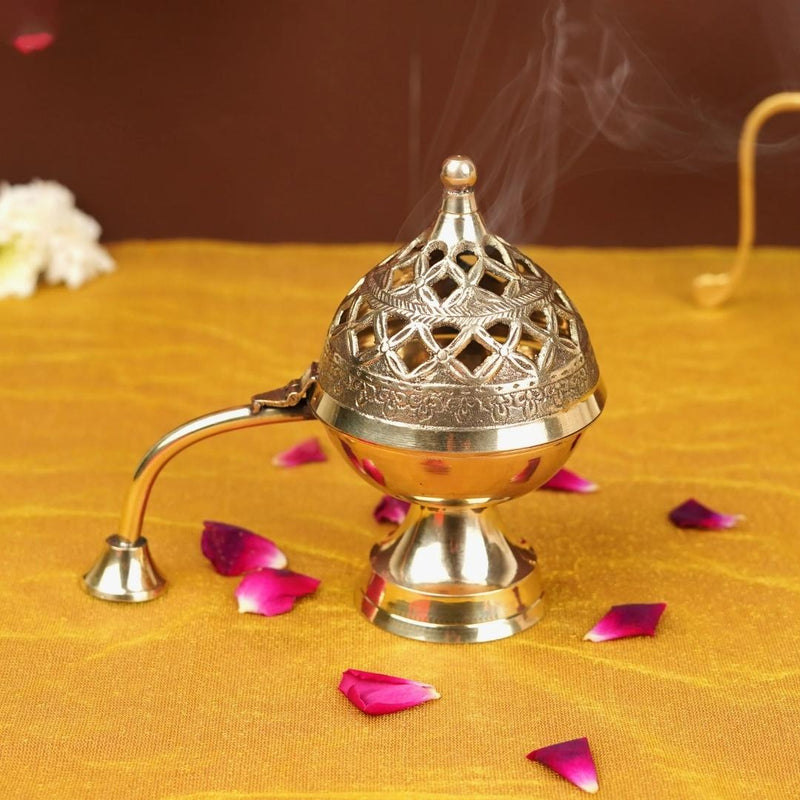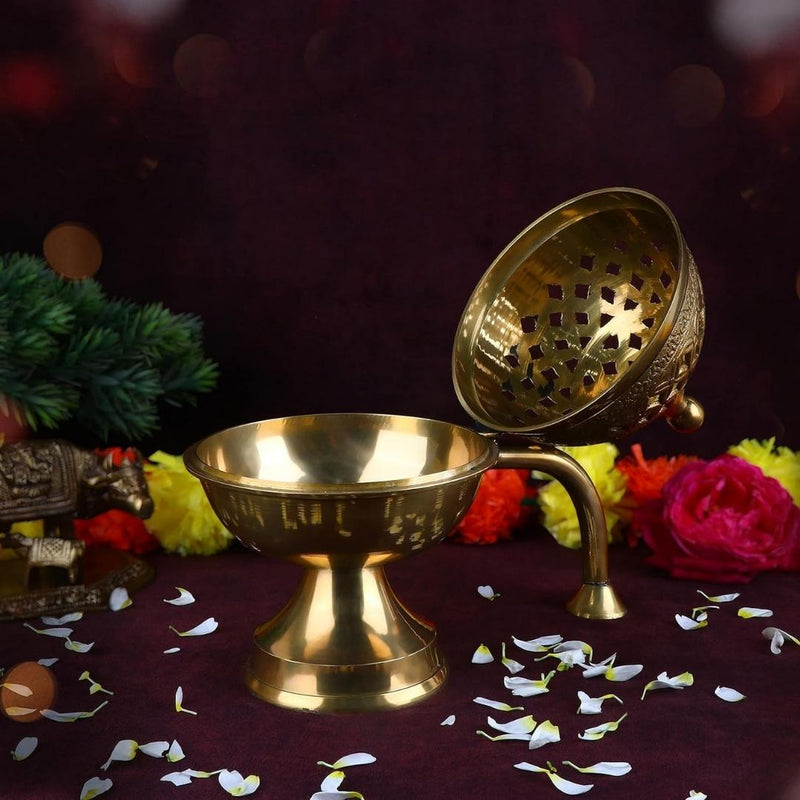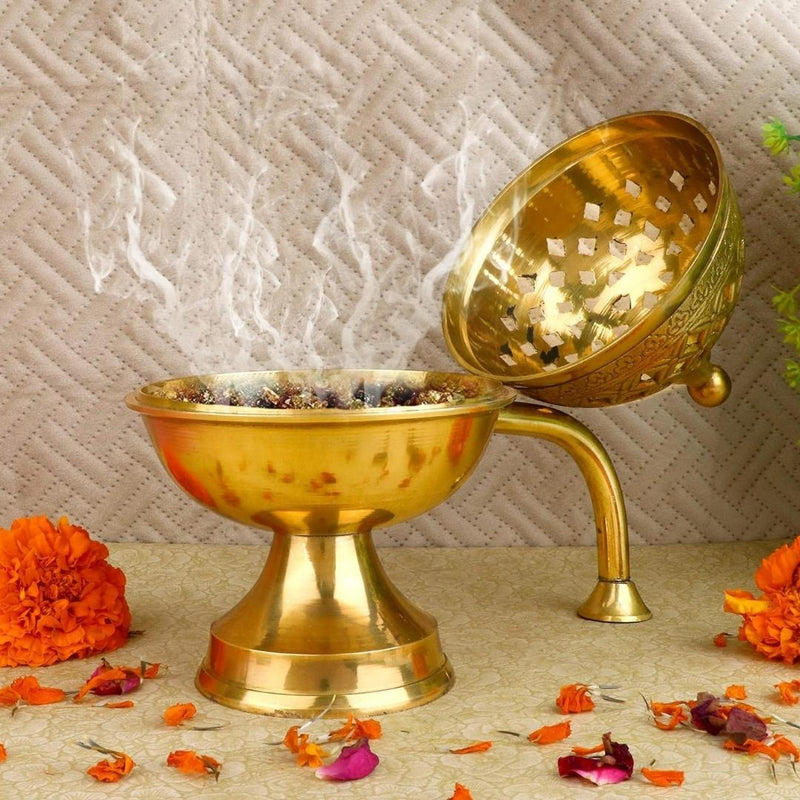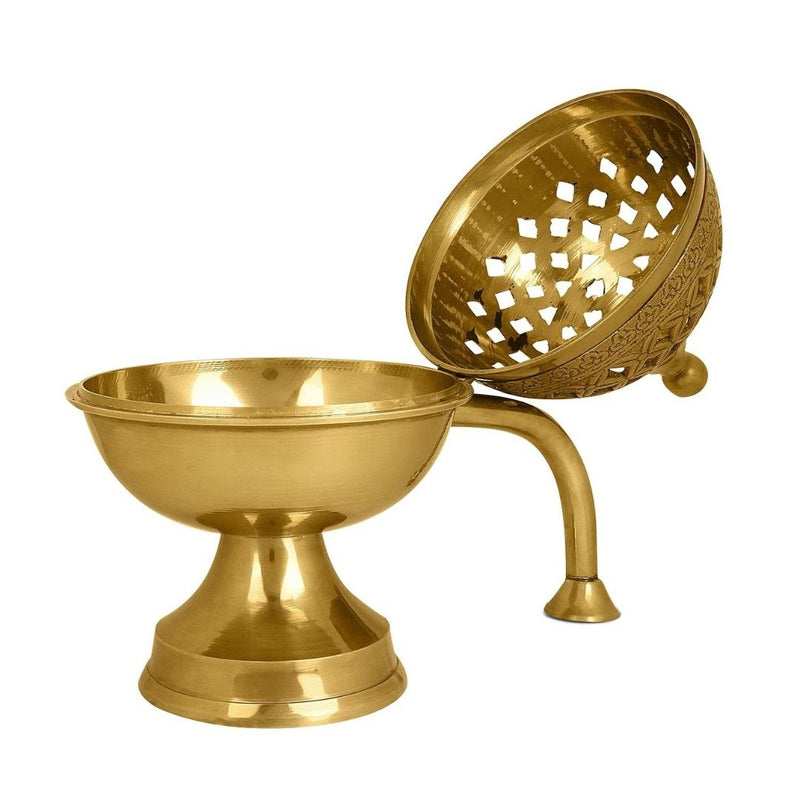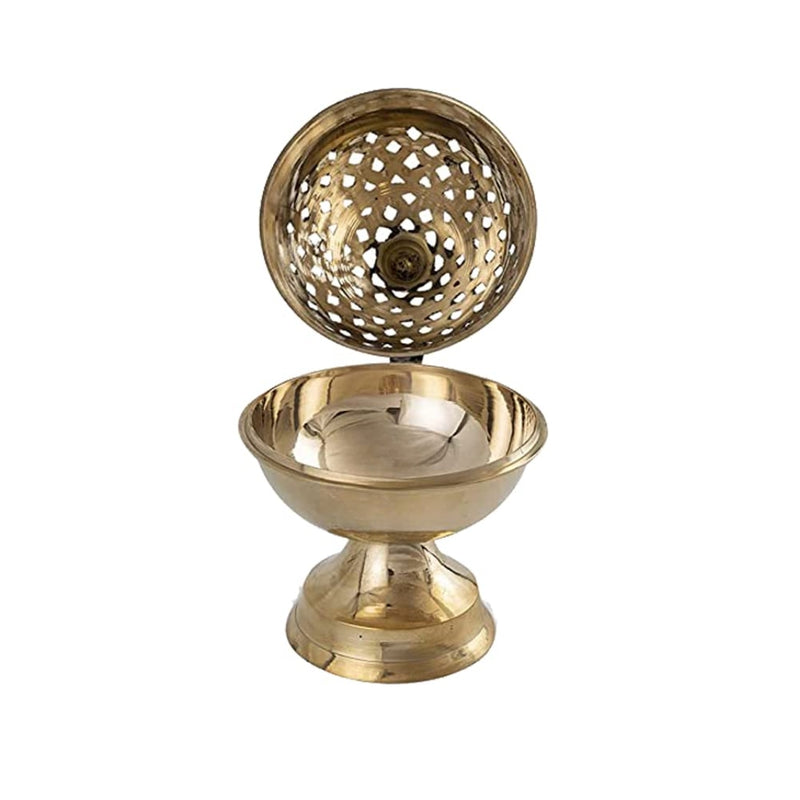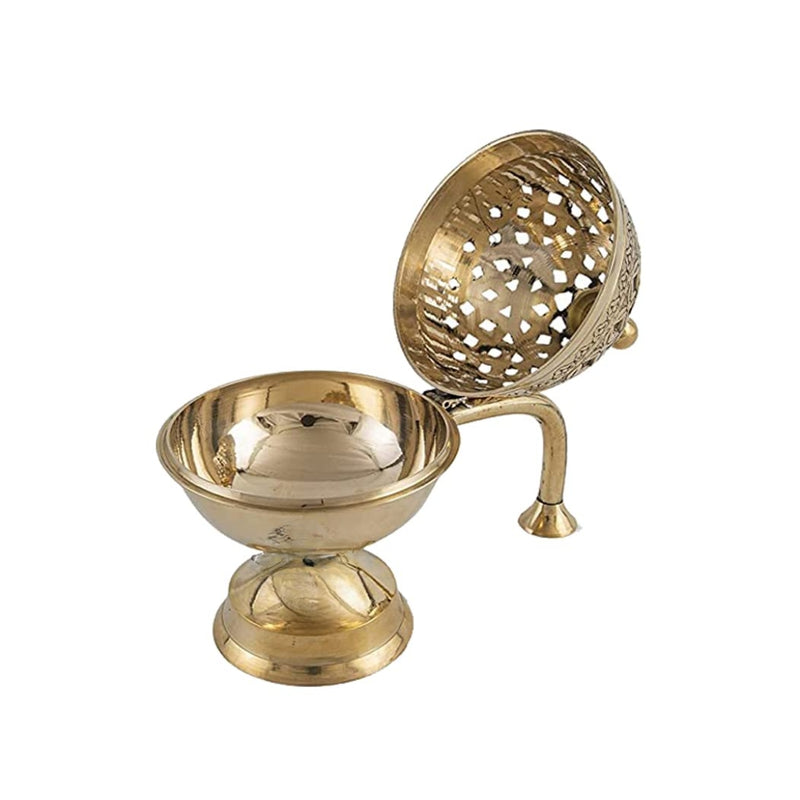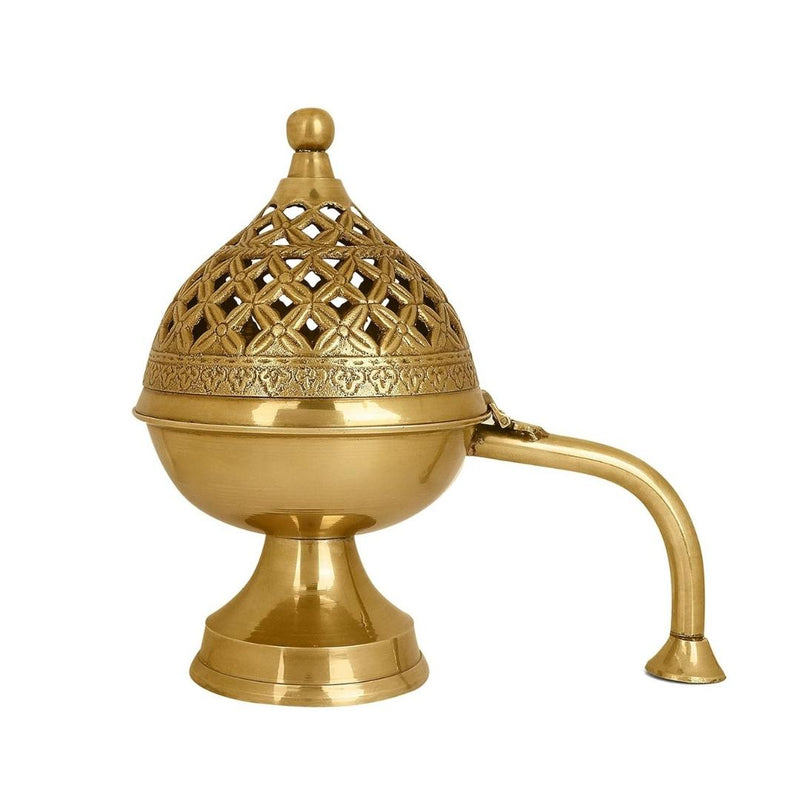 Brass Dhoop Daan Purify your Home with Holy Fragrance from Loban Lamp (Size 7.5 Inches)
Sale price
₹ 1,800.00
Regular price
₹ 2,256.00
20% OFF
Sold out
GET 300₹ Off On Order Above 5,000₹. Use SAVE300
Free Shipping on Order Above 5,000₹
Elevate your home's spiritual ambiance with the Brass Dhoop Daan by Classy Artz, a stunning 7.5-inch lamp designed to fill your living space with the sacred fragrance of Loban. This elegant piece is more than just a decor item; it's a symbol of purity and tranquility.
Crafted with precision and care, this Brass Dhoop Daan exudes timeless charm and sophistication. Its intricate design and exquisite craftsmanship make it a captivating addition to your home, blending seamlessly with your decor while adding a touch of spiritual grace.
The Brass Dhoop Daan is not just a decorative lamp; it's a portal to ancient traditions and rituals. As you burn Loban in this lamp, you'll experience a profound sense of purification and sanctity, transforming your surroundings into a haven of positive energy.
Let the soft glow of the Brass Dhoop Daan and the enchanting aroma of Loban create an atmosphere of serenity and spirituality in your home. Whether you use it during religious ceremonies, meditation sessions, or simply to enhance the ambiance of your living space, this lamp from Classy Artz is a timeless piece that brings the divine into your daily life. Embrace the fragrance of Loban and the aura of purity with this exceptional Brass Dhoop Daan, and let it elevate your home to new spiritual heights.
At Classy Artz, we offer a hassle-free shipping policy to ensure your satisfaction. Our ready-made products will be shipped within 2-4 days, allowing you to enjoy your purchase in no time. We understand the importance of prompt delivery, and that's why we strive to get your order to you as quickly as possible. What's more, we are proud to offer free shipping on all our products, making your shopping experience even more enjoyable. Shop with confidence at Classy Artz and let us take care of the rest.