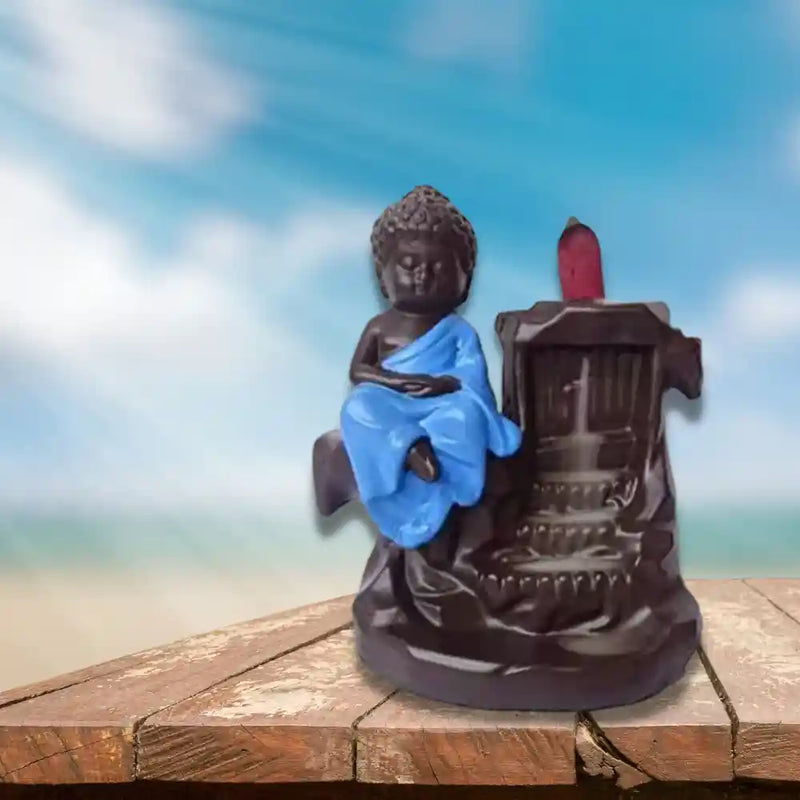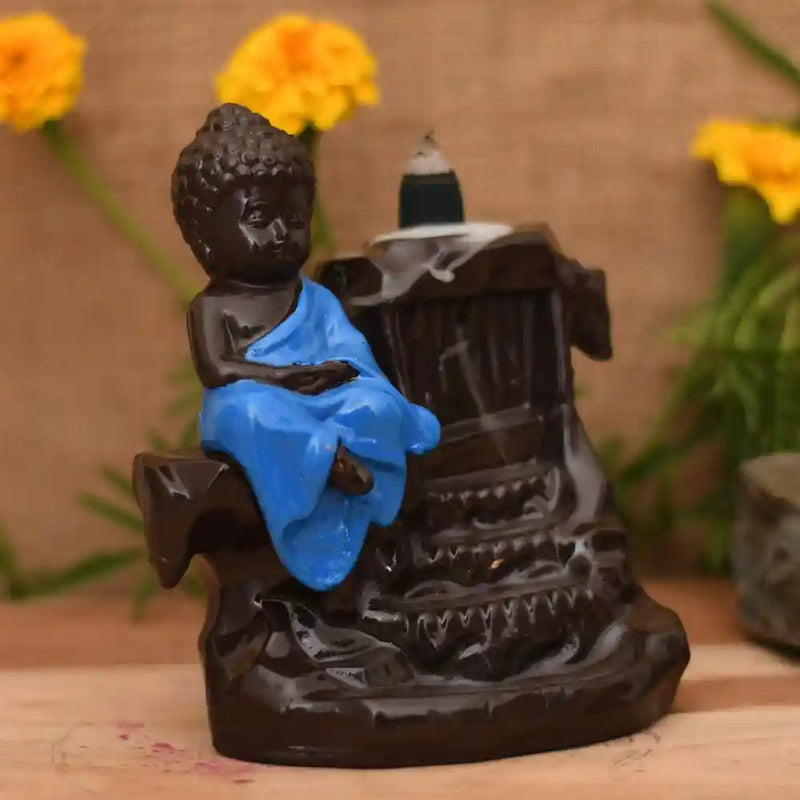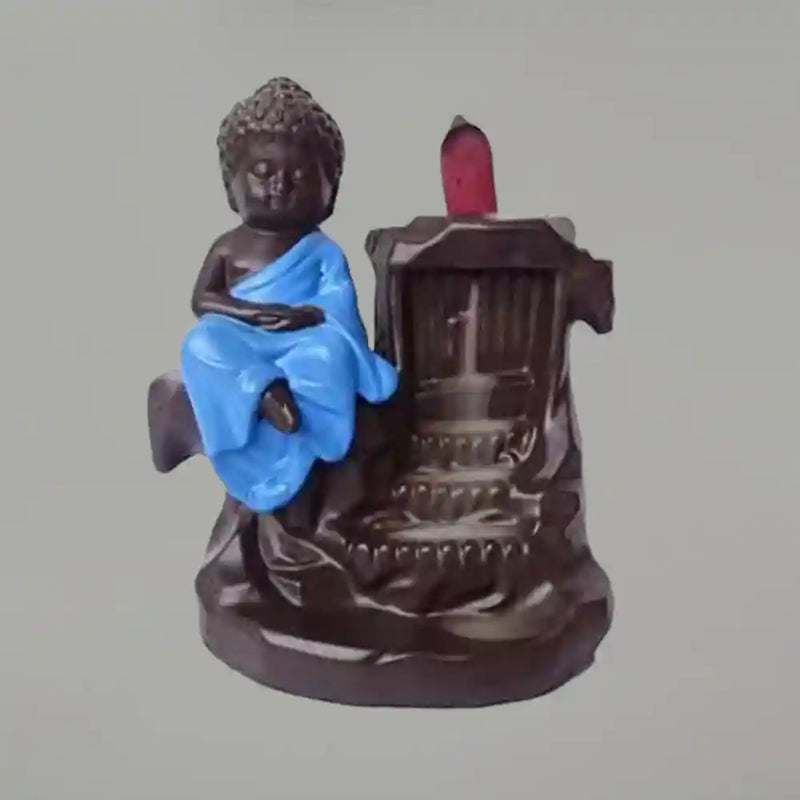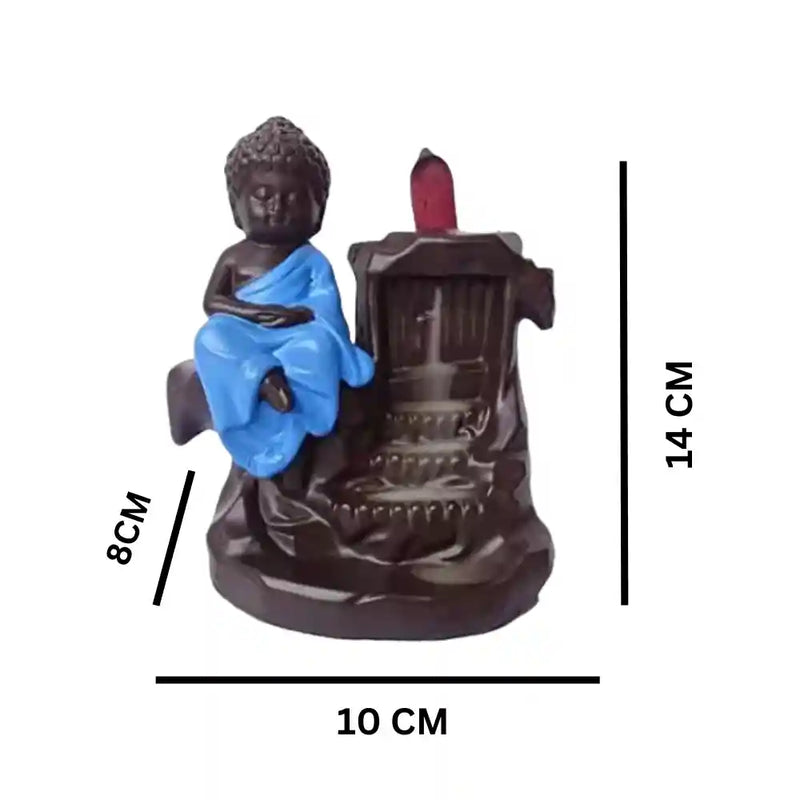 Big Buddha Waterfall Statue dhoop batti Holder Decorative Showpiece with 10 Free Smoke Backflow Scented Cone Incenses For Table, Car Dashboard , Office, Home Decor
Sale price
₹ 499.00
Regular price
₹ 699.00
29% OFF
Sold out
Table Top & Showpiece with Premium Quality & Finishing
Best for Home Decor, Gifting, statue & Idols lovers
| | |
| --- | --- |
| Brand | Classy Artz |
| Theme | Office |
| Color | Orange & Black |
| Style | Conical |
| Material | Polyresin |
| Type | Buddha |
| Dimensions | 3.93L x 3.14W x 5.11H inch |
| Room Type | Pooja Room, Table, Office, Home Decor, Living Room |
...
Enhance the ambiance of your sacred space with the captivating Big Buddha Waterfall Statue dhoop batti Holder Decorative Showpiece by Classy Artz. Designed to bring tranquility and serenity to your surroundings, this exquisite polyresin masterpiece combines elegance with functionality.
Immerse yourself in the beauty of this conical-shaped dhoop batti holder. Crafted with meticulous attention to detail, its sleek and modern design effortlessly complements any decor style. The stunning black color adds a touch of sophistication to your home, office, or car dashboard, creating a visually stunning focal point.
With its 10x8x13 cm dimensions, this versatile showpiece fits perfectly in various spaces, such as your pooja room, table, car dashboard, or office. The Buddha character symbolizes peace and enlightenment, radiating positive energy throughout the environment.
Experience the enchanting allure of the Big Buddha Waterfall Statue as it comes alive with the mesmerizing flow of smoke backflow scented cone incenses. We have included 10 free cones to help you get started. Simply light the cone, place it on the holder, and watch as the smoke cascades down like a tranquil waterfall, creating a calming and meditative atmosphere.
Not only does this showpiece elevate your surroundings aesthetically, but it also serves as a thoughtful and unique gift for your loved ones. Share the joy of serenity and mindfulness by offering them this captivating piece of art.
Transform your space into a sanctuary of peace and harmony. Embrace the elegance and positive vibes brought by the Big Buddha Waterfall Statue dhoop batti Holder Decorative Showpiece by Classy Artz. Elevate your decor, inspire your soul, and experience true bliss. Purchase yours today and create an atmosphere that nurtures your well-being.