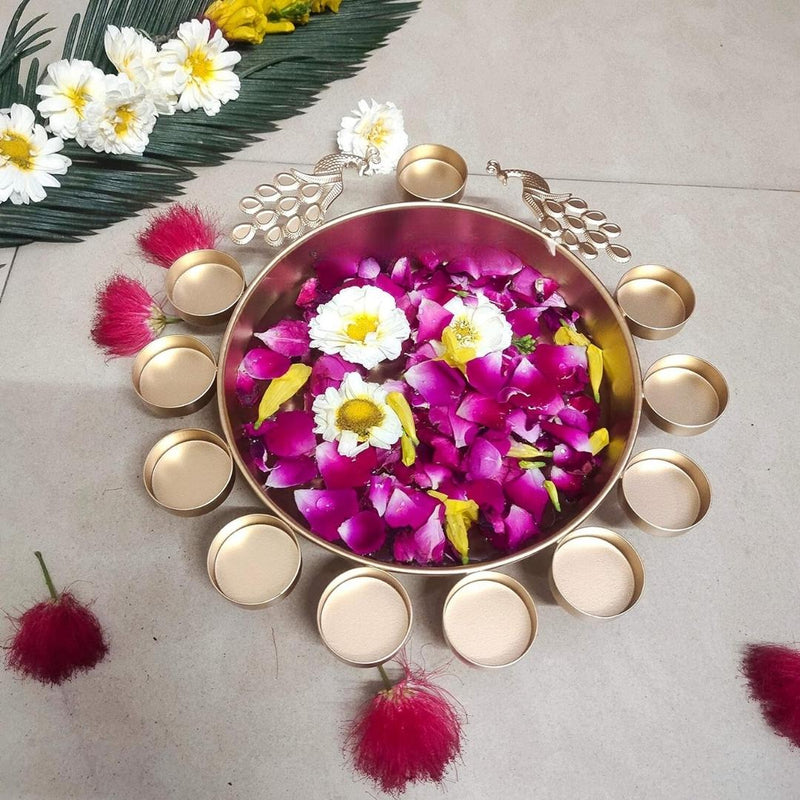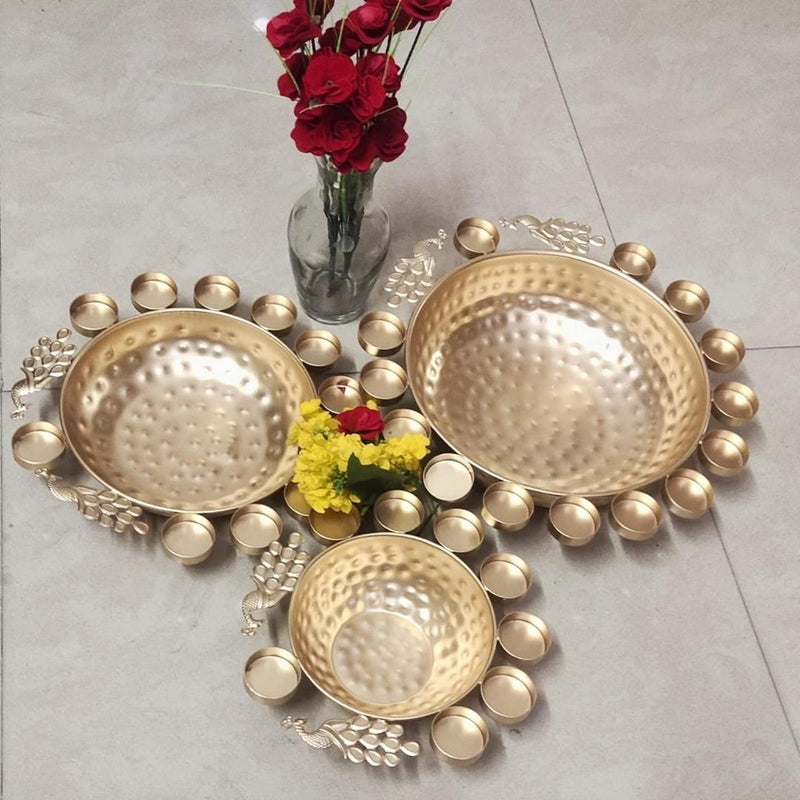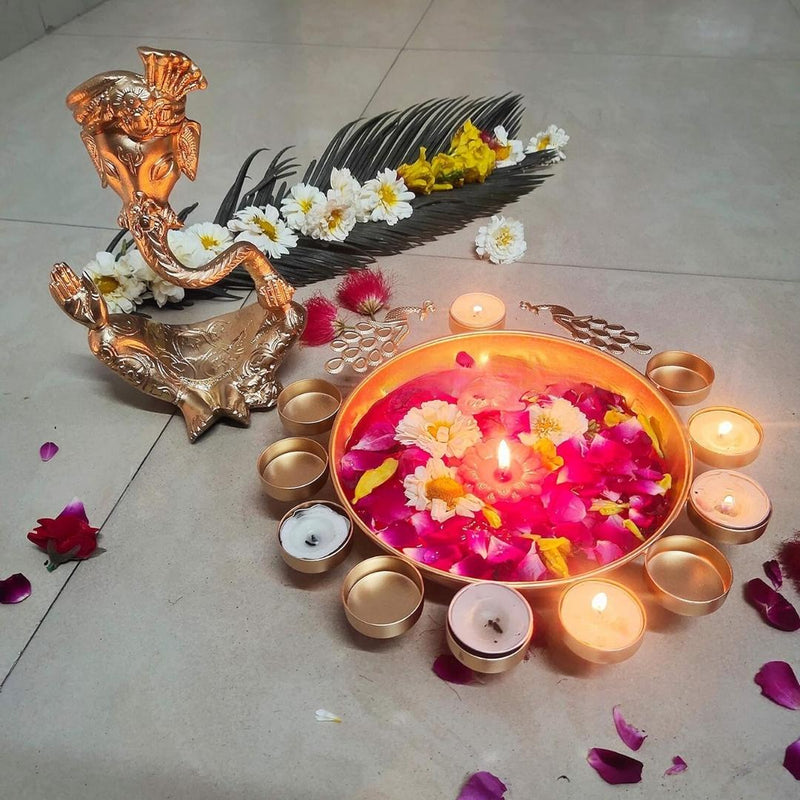 Beautiful Peacock Decorative Urli for Floating Flower and Tealight Holder Decorative Peacock Urli for Festive Decor Set of 3 ( Diameter 12,14,16 inches)
Sale price
₹ 2,100.00
Regular price
₹ 2,999.00
30% OFF
Sold out
Table Top & Showpiece with Premium Quality & Finishing
Best for Home Decor, Gifting, statue & Idols lovers
Enhance your home's ambiance with the captivating allure of our "Classy Artz" Beautiful Peacock Decorative Urli Set. This exquisite trio of decorative Peacock Urlis, each featuring diameters of 12, 14, and 16 inches, is the perfect addition to your festive decor collection.
Crafted with meticulous attention to detail, these urli bowls exude timeless elegance and artistry. The intricate peacock motifs adorning each urli exquisitely capture the grace and beauty of these majestic birds. The shimmering metallic finish adds a touch of opulence to your living space, making it ideal for enhancing the festive atmosphere in your home.
These decorative Peacock Urlis serve as versatile pieces of art, offering multiple uses. You can use them to float vibrant flowers, creating a stunning floral centerpiece that radiates charm and sophistication. Additionally, these urlis double as tealight holders, casting a warm and enchanting glow that elevates the mood during special occasions and celebrations.
Whether you place them in your living room, dining area, or entryway, these Classy Artz Peacock Urlis are bound to become a conversation starter, captivating the attention of guests with their ornate beauty. Elevate your festive decor with this set of three exquisite decorative Peacock Urlis, and let the timeless charm of peacocks grace your home.