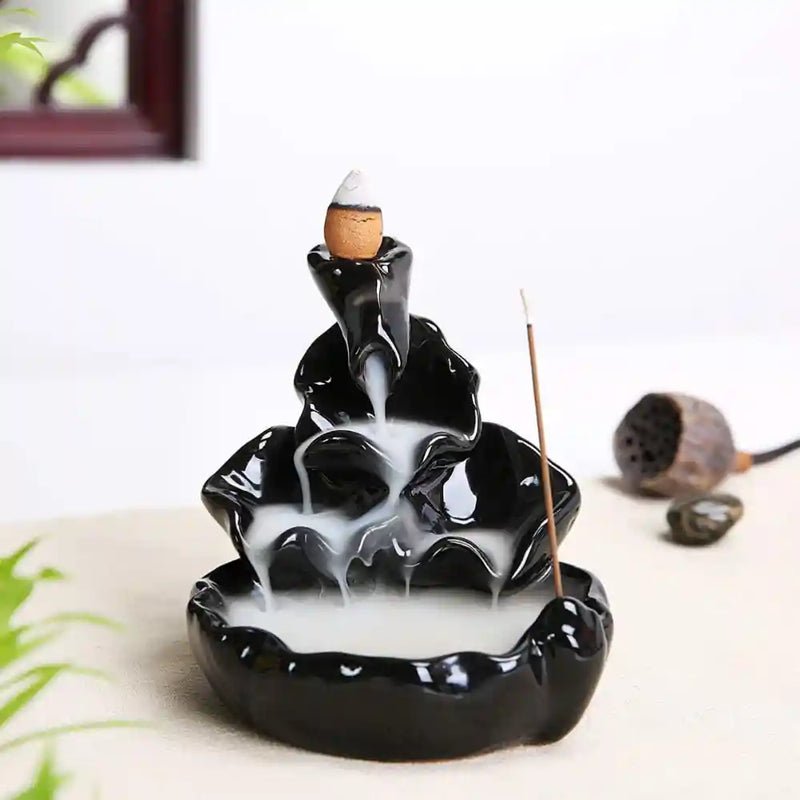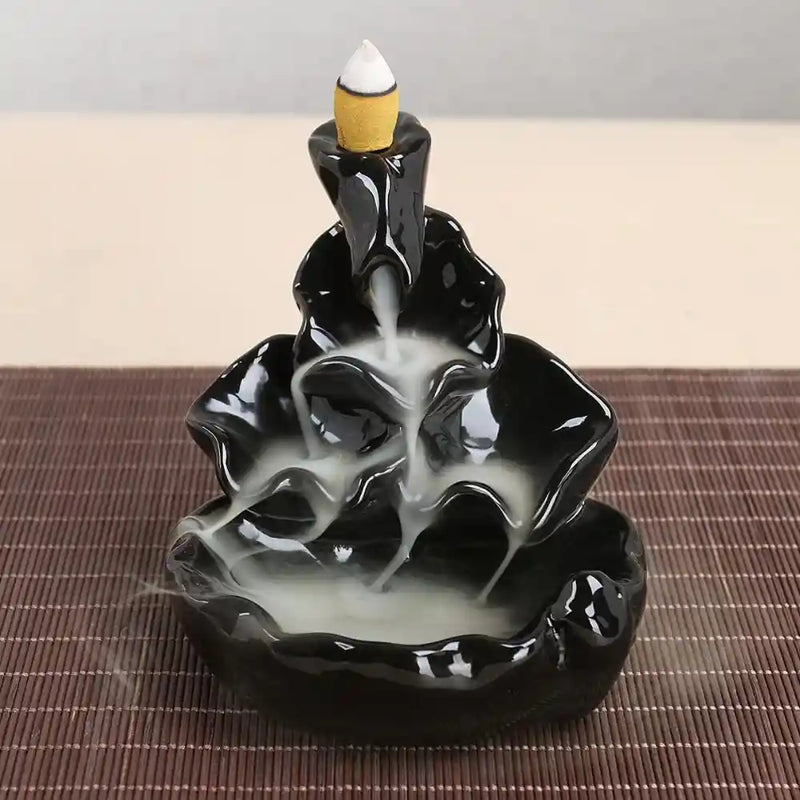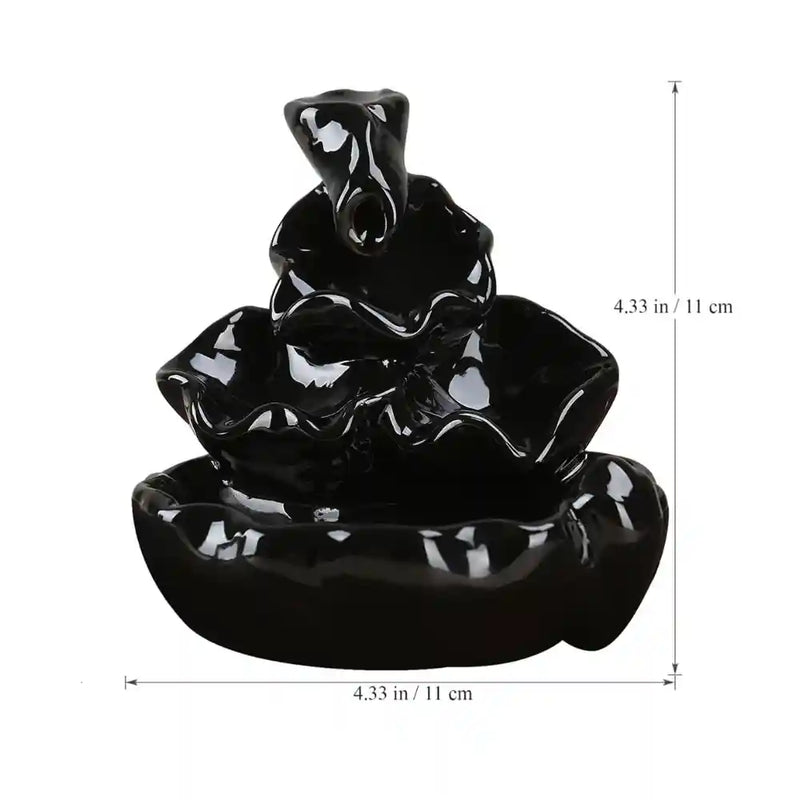 Backflow Incense Burner Ceramic Backflow Incense Holder Waterfall Incense Holder for Home Office
Sale price
₹ 499.00
Regular price
₹ 699.00
29% OFF
Sold out
Table Top & Showpiece with Premium Quality & Finishing
Best for Home Decor, Gifting, statue & Idols lovers
| | |
| --- | --- |
| Brand | Classy Artz |
| Color | Black |
| Style | Conical |
| Material | Polyresin |
| Character | Mini Monk |
| Dimensions | 4.33H x 3.11W x 4.33L inch |
| Room Type | Baby, Bedroom, Living Room, Office, Pooja Room  |
| USE For | Anniversary, Birthday, New Year |
...

Introducing the Classy Artz Backflow Incense Burner, a masterpiece that brings tranquility and elegance to your living spaces. Elevate your ambiance with this stunning Black Conical Incense Holder, exquisitely crafted from Polyresin, and featuring the adorable Mini Monk character. Its unique design creates a mesmerizing waterfall effect that is sure to captivate all who lay eyes on it.
Measuring 4.33 inches in height and 3.11 inches in width, this Backflow Incense Burner is the perfect addition to your baby's room, bedroom, living room, or office. The soothing aroma of backflow incense will enhance any occasion, be it an Anniversary, Birthday, or New Year celebration.
Say goodbye to stress and embrace serenity as the Backflow Incense Burner works its magic. With no passive voice in sight, the waterfall incense holder ensures a continuous flow of positive energy, filling your surroundings with calming fragrances that ease your mind and soul.
Classy Artz's Backflow Incense Burner goes beyond being just an attractive décor piece. It actively improves your ambiance and overall well-being. Its Polyresin construction ensures durability and longevity, giving you lasting moments of peace and relaxation.
Transform your home or office into a tranquil sanctuary with this user-friendly and versatile incense holder. The Conical style not only complements any interior decor but also adds a touch of modern sophistication.
Ready to elevate your space with the mesmerizing beauty of the Backflow Incense Burner? Order now and let the Mini Monk fill your surroundings with joy and harmony. Embrace the positive vibes and seize the chance to enjoy a peaceful atmosphere every day.
Unwind, de-stress, and create an enchanting aura around you with the Classy Artz Backflow Incense Burner. Don't miss this opportunity to enhance your life; add this incredible piece to your cart and experience the blissful ambiance it brings. Elevate your space today!