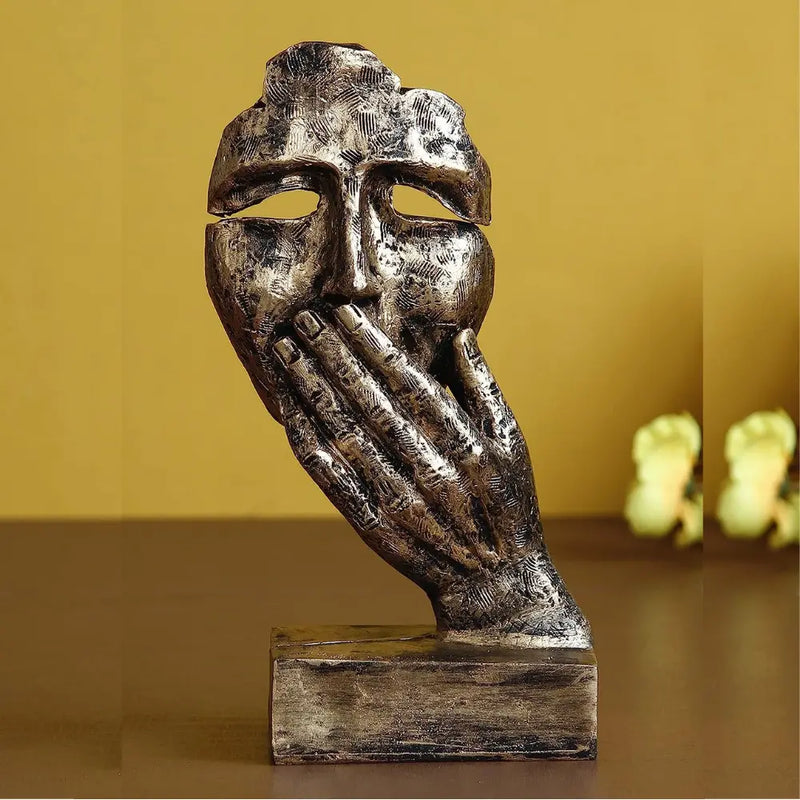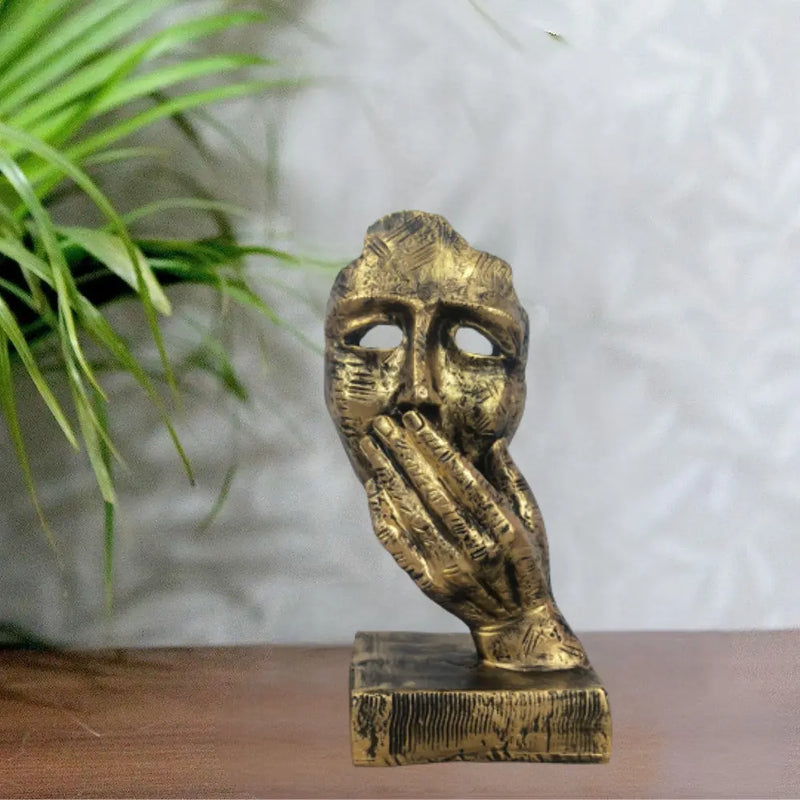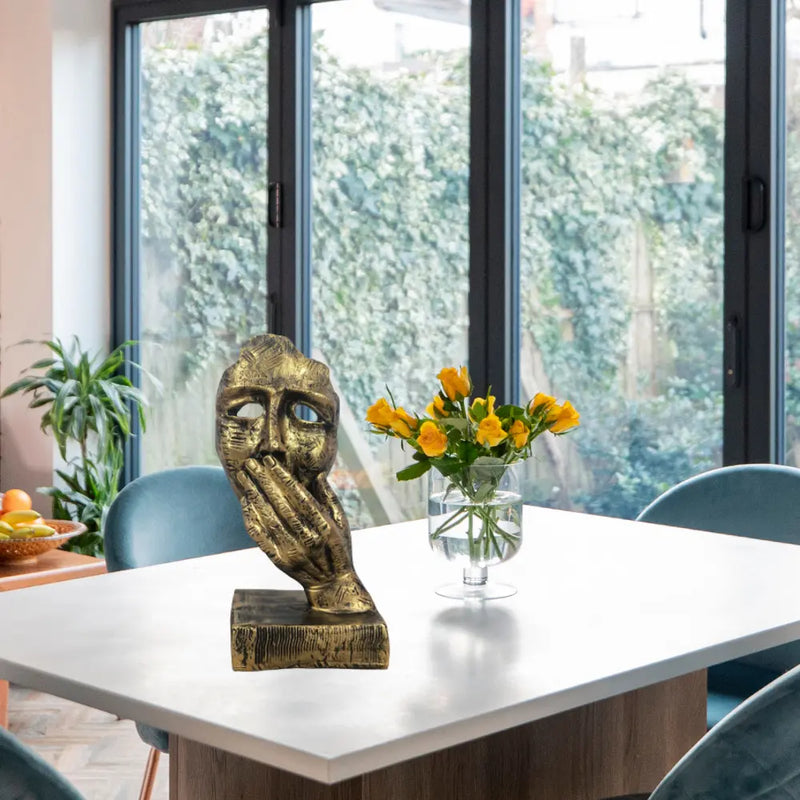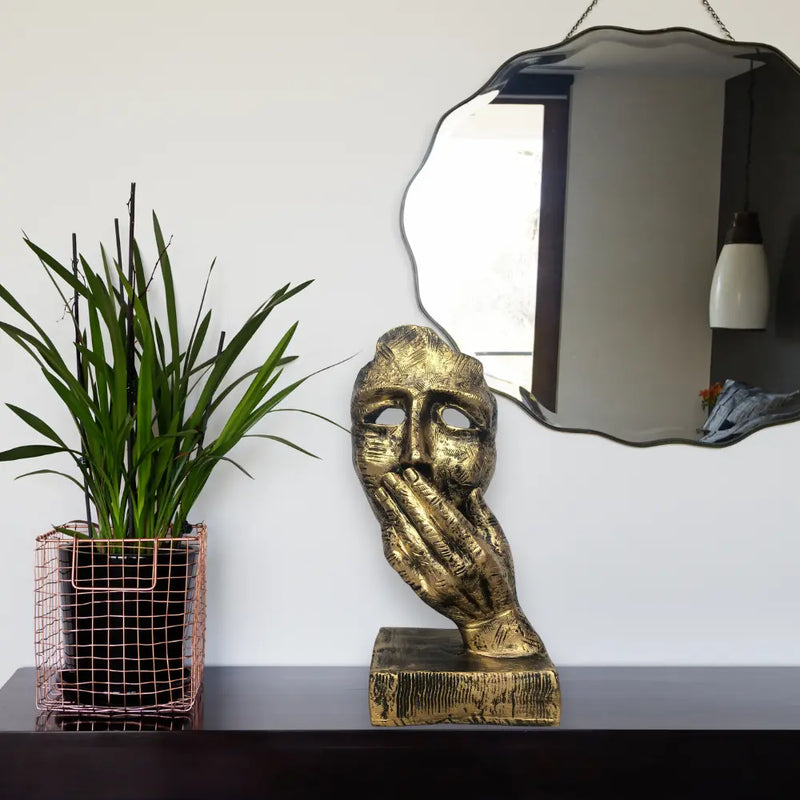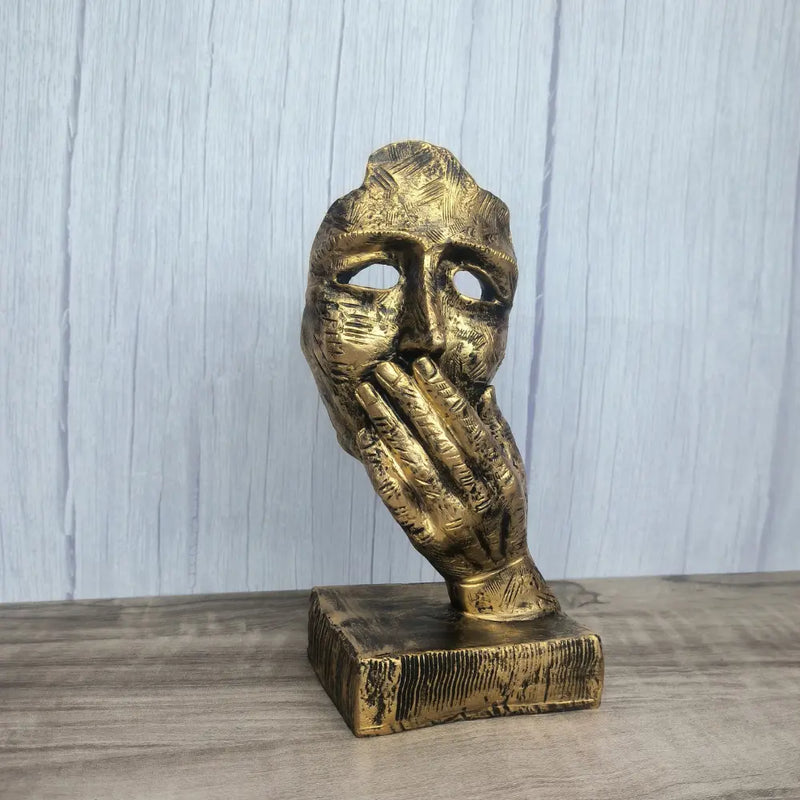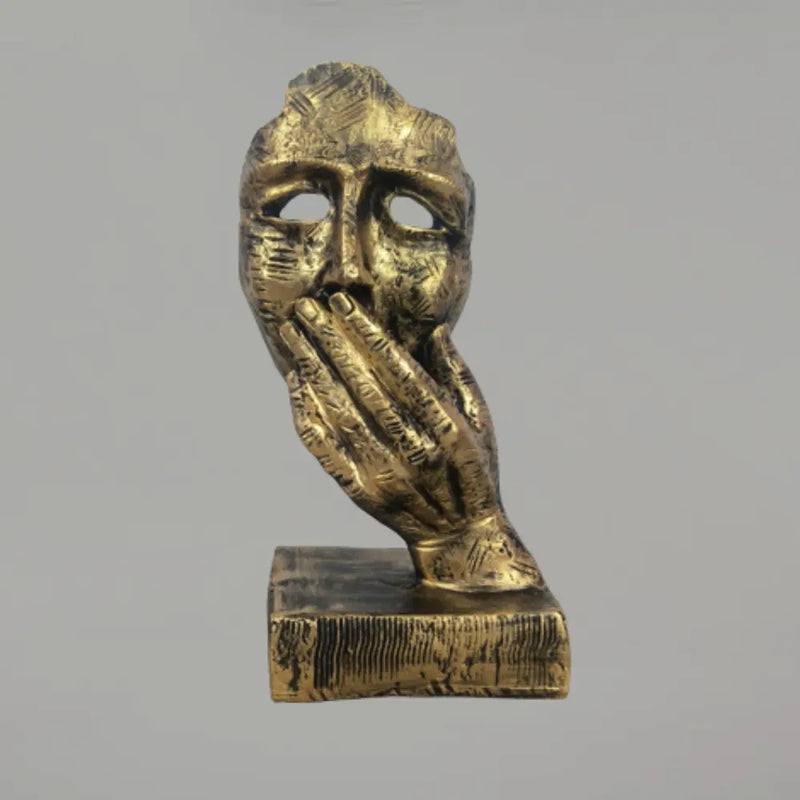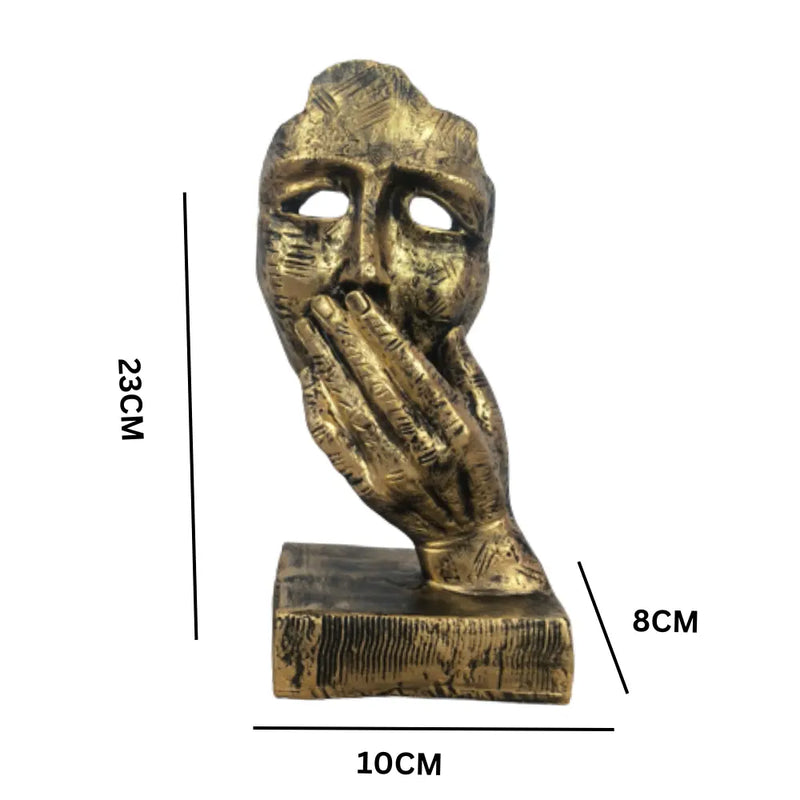 Antique Human Face Sculpture Art with Hand on Face Statue Figurine for Home Office, Bedroom , Home, Living Room, Office Decorative Showpiece
Sale price
₹ 999.00
Regular price
₹ 1,999.00
50% OFF
Sold out
Table Top & Showpiece with Premium Quality & Finishing
Best for Home Decor, Gifting, statue & Idols lovers
| | |
| --- | --- |
| Brand | Classy Artz |
| Theme | Shape |
| Color | Golden |
| Style | Modern |
| Material | Polyresin |
| Type | Human Figurine |
| Dimensions | 2.95L x 5.11W x 7.67H inch |
| Room Type | Bedroom, Home, Living Room, Office |
| Suitable For | Table |
| Weight | 400 g |
...
Introducing the Classy Artz Golden Human Figurine, a truly captivating and unique piece of art that combines elegance with modern design. Crafted from high-quality polyresin, this figurine boasts exquisite details and a stunning golden color that adds a touch of luxury to any space.
With its sleek and modern style, the Classy Artz Golden Human Figurine effortlessly complements various interior themes, making it a versatile choice for any room. Whether it's placed in a bedroom, living room, office, or even a home workspace, this figurine is designed to enhance the aesthetic appeal of its surroundings.
The dimensions of the figurine are 13 cm x 19.5 cm x 7.5 cm, making it a perfect fit for tabletops and display areas. Its compact size ensures that it doesn't take up excessive space, allowing you to easily incorporate it into your existing decor. Additionally, weighing just 400 grams, it is lightweight and easy to move, allowing you to experiment with different placements as desired.
The Classy Artz Golden Human Figurine is specifically designed to be a showpiece, making it an ideal choice for those who appreciate art and want to display their sense of style. Its unique shape and intricate detailing make it a conversation starter, garnering attention and admiration from guests and visitors.
In terms of pricing, the Classy Artz Golden Human Figurine offers excellent value for its quality and design. It combines affordability with a touch of luxury, making it accessible to a wide range of customers.
Whether you want to add a touch of sophistication to your office table, elevate your bedroom decor, or enhance the ambiance of your living room, the Classy Artz Golden Human Figurine is the perfect choice. Its stunning design, quality craftsmanship, and affordable price make it an excellent investment in style and art.