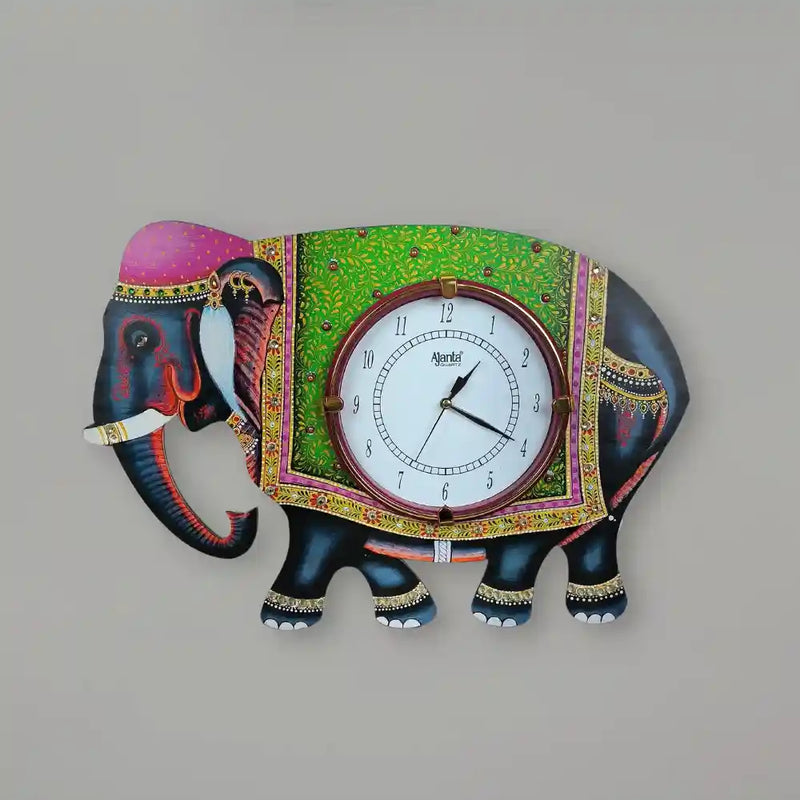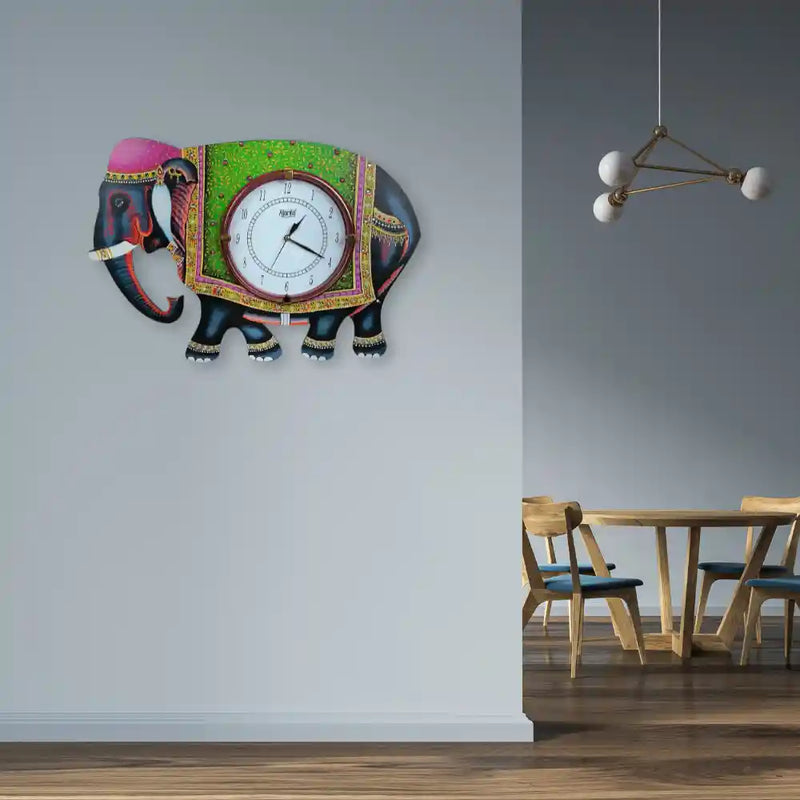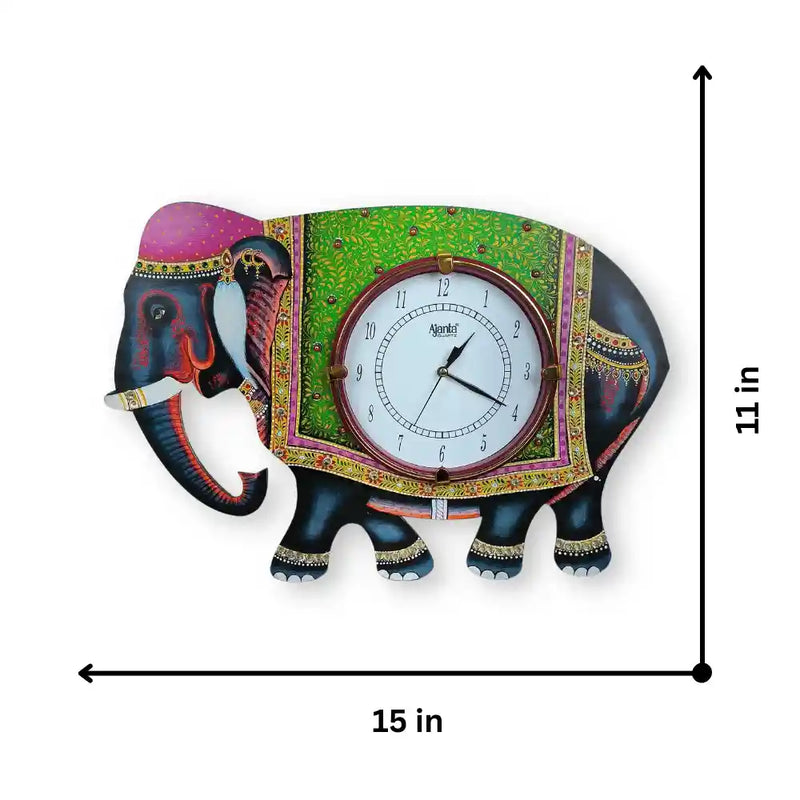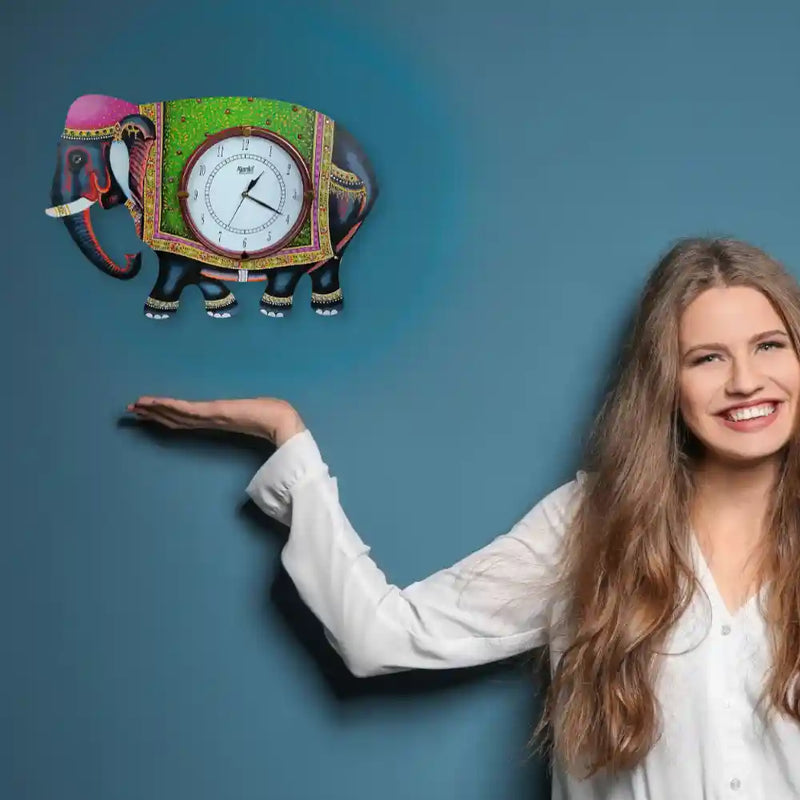 Analog Elephant Design Decorative Wall Clock Wooden Beautiful Hand Made Multicolour Wall Clock
Sale price
₹ 899.00
Regular price
₹ 1,299.00
31% OFF
Sold out
New Unique Design Clock, Customized Handmade Clocks also Available Whatsapp at - +91-6376029476
Best for Living Room, Office, Home & Gifting
| | |
| --- | --- |
| Brand | Classy Artz |
| Theme | Animals |
| Color | Multicolour |
| Style | Modern |
| Material | Wood |
| Room Type | Bedroom, Home, Living Room, Office |
...
The Analog Elephant Design Decorative Wall Clock by Classy Artz is a stunning and unique timepiece that will enhance the aesthetics of any space. It is meticulously handcrafted with care and attention to detail, making it a true work of art. The clock features a mesmerizing multicolour design that adds a vibrant and lively touch to its surroundings.
Made from high-quality wood, this wall clock is not only visually appealing but also durable and long-lasting. The wooden material gives it a natural and rustic charm, making it a perfect addition to a variety of interior styles. The clock's dimensions are carefully designed to be suitable for different room types, including offices, living rooms, hallways, bedrooms, and even bedside tables.
The elephant design on the clock face adds a touch of elegance and uniqueness to the overall look. Elephants are revered for their wisdom, strength, and grace, making them a symbol of good luck and positive energy. The combination of the elephant design and the vibrant multicolour palette creates a captivating focal point for any room.
The clock follows a modern style, blending traditional craftsmanship with contemporary design elements. The analog display mechanism ensures accurate timekeeping and easy readability. The clock hands are sleek and complement the overall design, while the hour markers are clear and distinct, allowing for effortless time-telling.
In terms of pricing, the Analog Elephant Design Decorative Wall Clock by Classy Artz offers excellent value for its craftsmanship, unique design, and high-quality materials. It combines the functionality of a reliable timepiece with the beauty of a decorative art piece, making it an affordable and worthwhile investment for home decor enthusiasts.
Whether placed in a living room, office, hallway, or bedroom, this wall clock will undoubtedly elevate the ambiance of the space. Its eye-catching design, durable construction, and versatile suitability for different room types make it an ideal choice for those looking to add a touch of charm and sophistication to their surroundings.
Overall, the Analog Elephant Design Decorative Wall Clock by Classy Artz stands out as a visually striking, well-crafted, and affordable home decor accessory that will undoubtedly impress anyone who lays eyes on it.