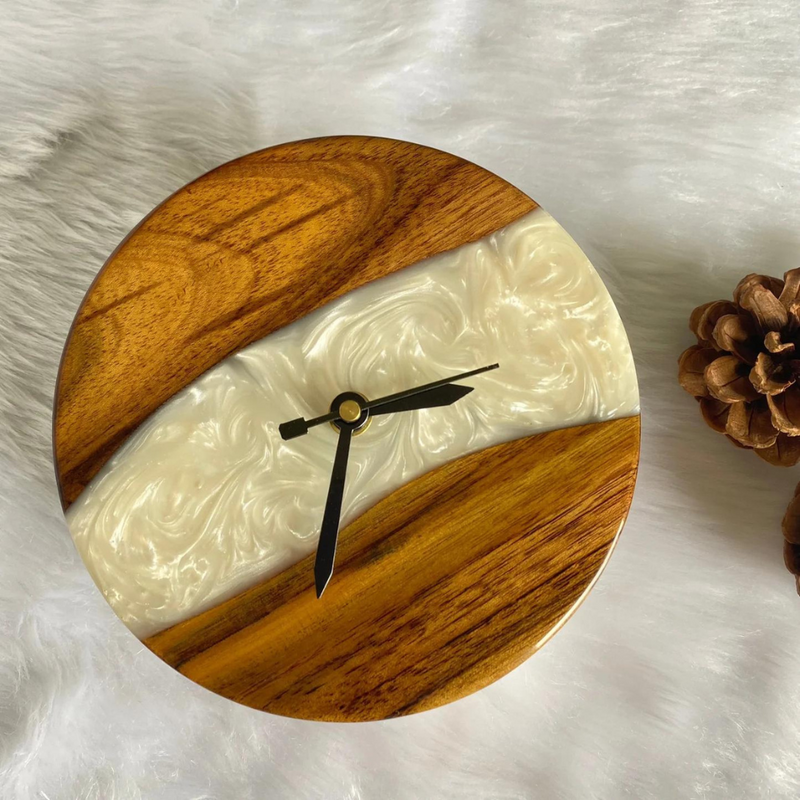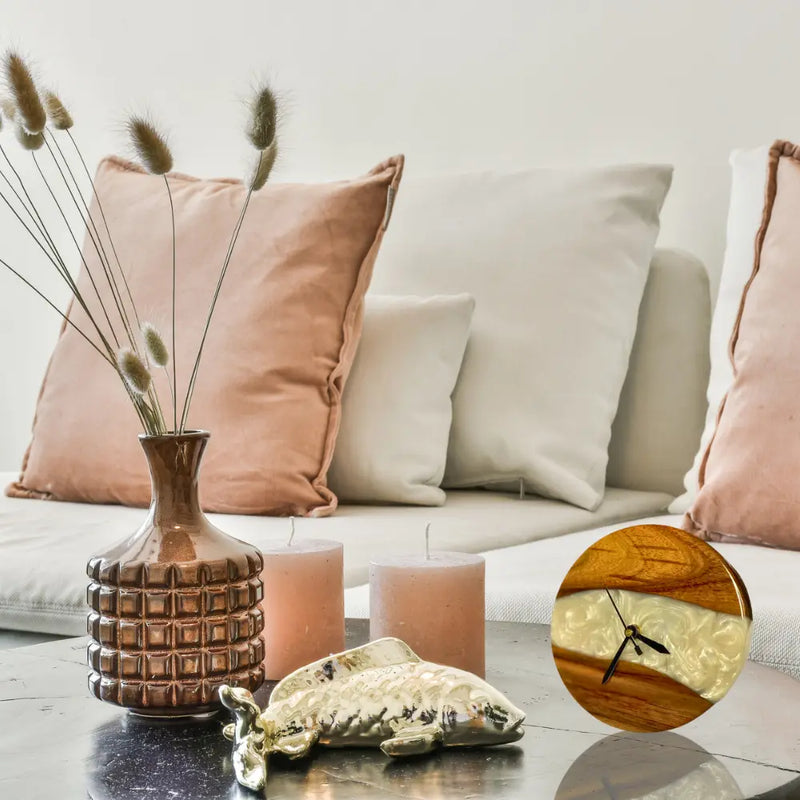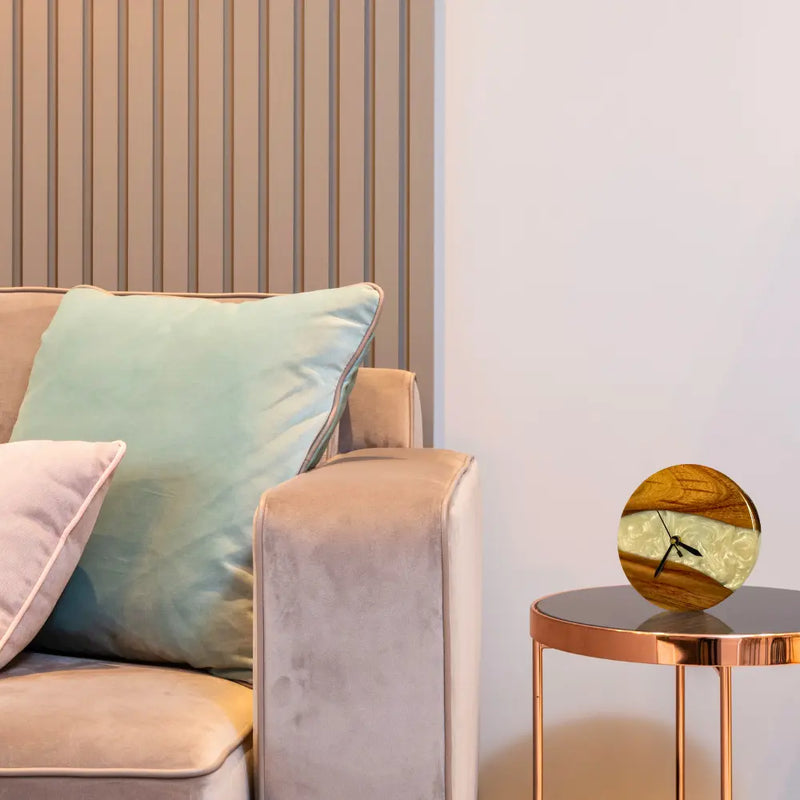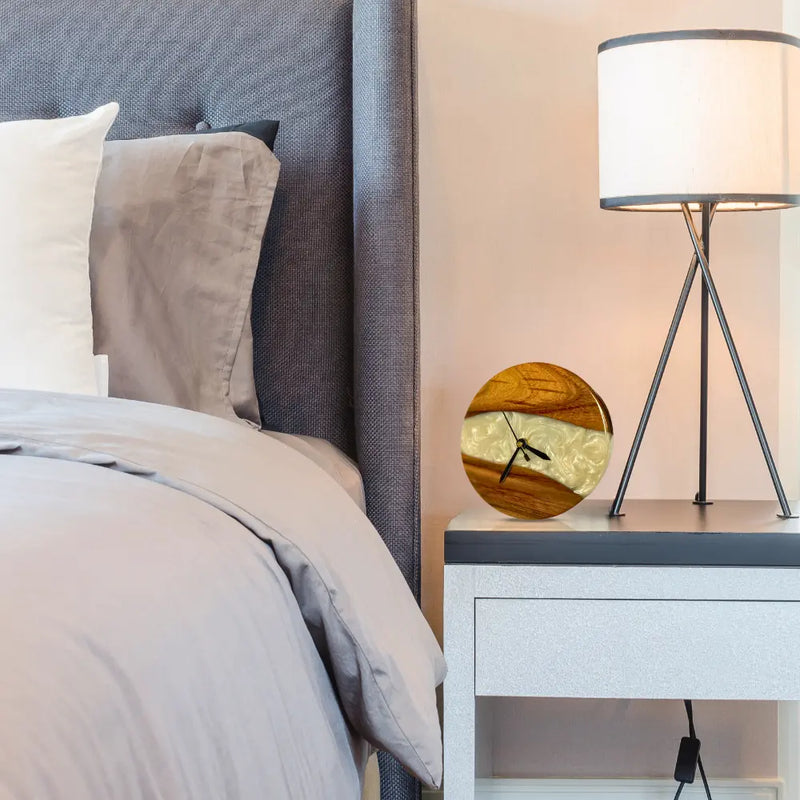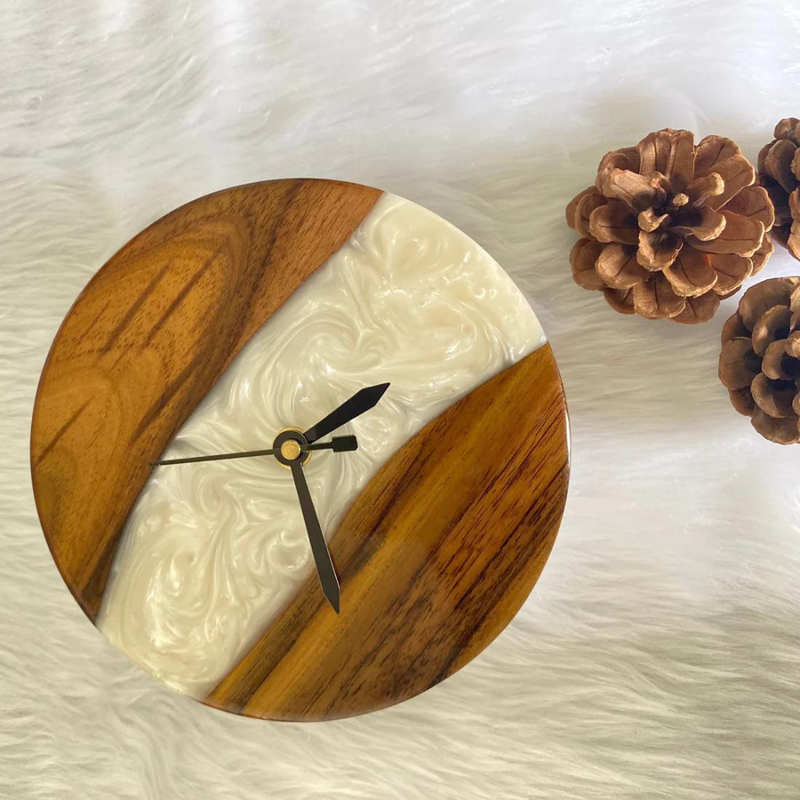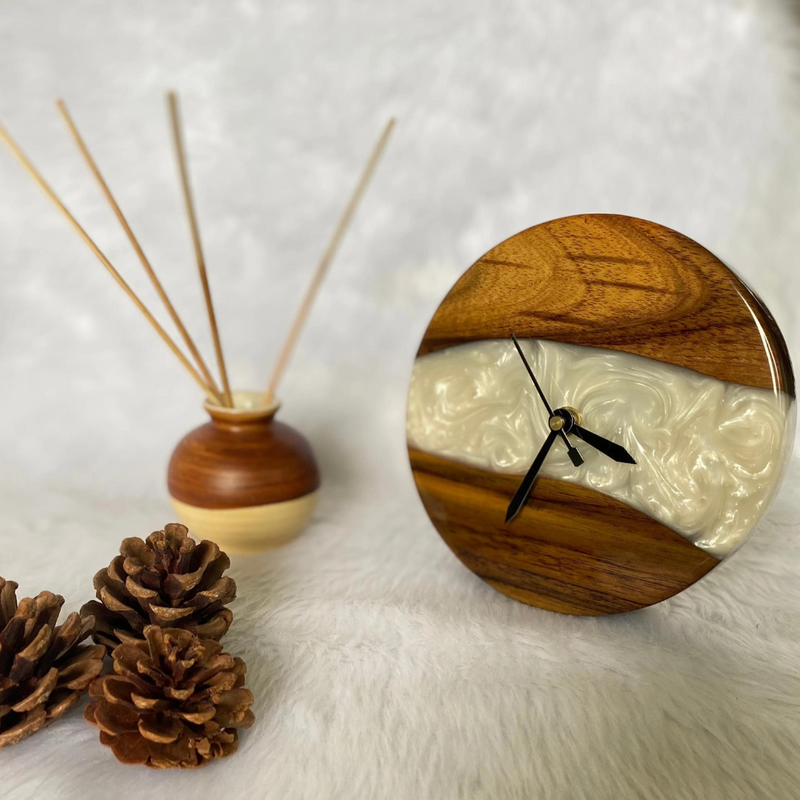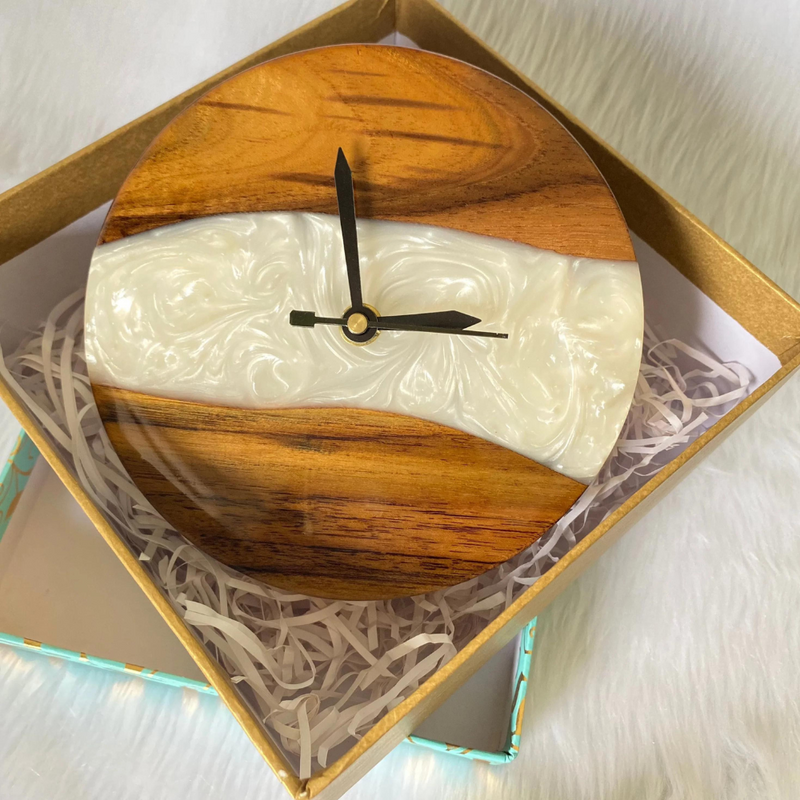 Epoxy Resin Table Clock (White And Wooden Abstract)
Sale price
₹ 2,999.00
Regular price
₹ 4,999.00
40% OFF
Sold out
Every Clock is handmade using Resin Art.
Each clock is different from the last one.
| | |
| --- | --- |
| Brand | Classy Artz |
| Material | MDF, Acrylic, Epoxy Resin |
| Style | Wooden Effect |
| Color | White & Brown |
| Shape | Customized & Personalized and handmade |
| Weight | Approximately 2 pounds |
| Type | Analog |
| Second Hand Movement | Silent |
| | |
| --- | --- |
| Room Type | Bedroom, Living Room, Dining Room, Kitchen, Bathroom, Home Office |
| Packaging | Comes in a recyclable cardboard box |
| Weather Resistance | Indoor use only |
| Best use | Gifting, Birthdays, Interior Decorators |
| Installation Method | Wall-mounted |
| Manufacturer Warranty | 1 year |
| Special Features | Handmade by local artisan |
| Mounting Hardware Included | Yes |

...
Introducing the White and Wooden Abstract Epoxy Resin Table Clock by Classy Artz, a stunning piece that will elevate the ambiance of your home, bedroom, living room, dining room, kitchen, or office. Handcrafted with meticulous attention to detail, this exquisite clock seamlessly blends modern aesthetics with timeless elegance.

Crafted from a harmonious fusion of MDF, acrylic, epoxy resin, and stone, this clock exudes durability and sophistication. Its wooden effect style beautifully complements any decor, adding a touch of natural charm to your surroundings. The White & Brown color scheme further enhances its versatile appeal, effortlessly matching various color palettes.

At just approximately 2 pounds, this table clock is lightweight and easy to move around, making it convenient to find the perfect spot for it in any room. The analog type with silent second hand movement ensures a smooth and uninterrupted flow of time, adding to the peaceful atmosphere of your space.

Immerse yourself in the sense of calmness as you glance at this mesmerizing timepiece, which is not only a functional clock but also a captivating work of art. The customized and personalized shape of the clock allows you to make it uniquely yours, adding a personal touch that reflects your taste and style.

Enhance your daily routine with the White and Wooden Abstract Epoxy Resin Table Clock – a true embodiment of elegance and functionality. Its silent movement ensures that it won't disturb your quiet moments, while its artistic design elevates the aesthetics of your living space.

Don't miss the opportunity to own this exceptional piece by Classy Artz. Transform your home or office with the beauty and charm of this handcrafted masterpiece. Embrace the allure of contemporary design combined with the warmth of natural wood, brought to life in this magnificent table clock.

Upgrade your interior decor and stay punctual in style. Add the White and Wooden Abstract Epoxy Resin Table Clock to your cart now and experience the timeless allure it brings to your surroundings. Time waits for no one, so act now and make this elegant timepiece yours today!