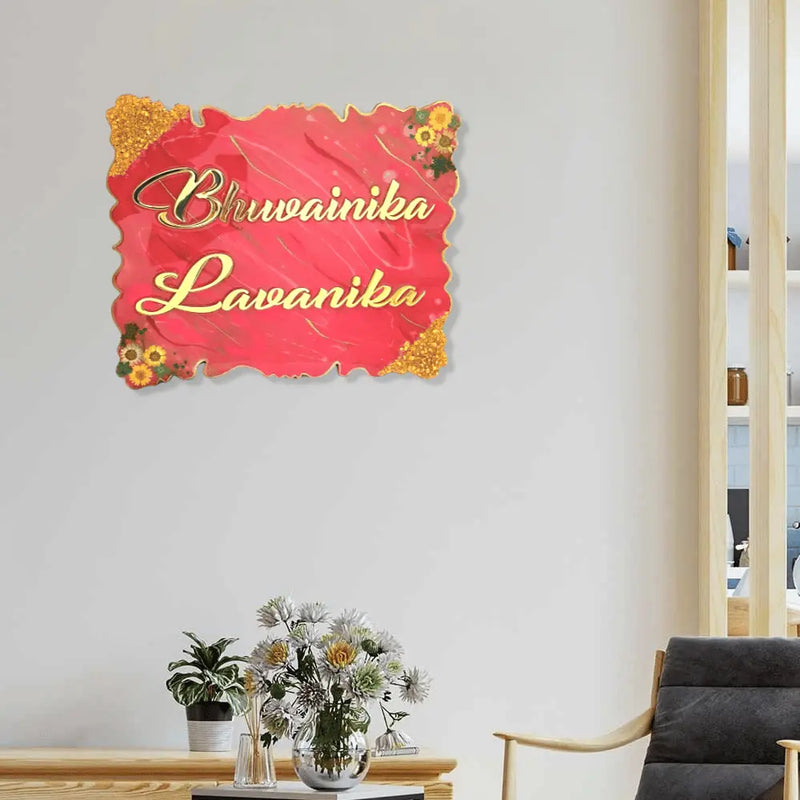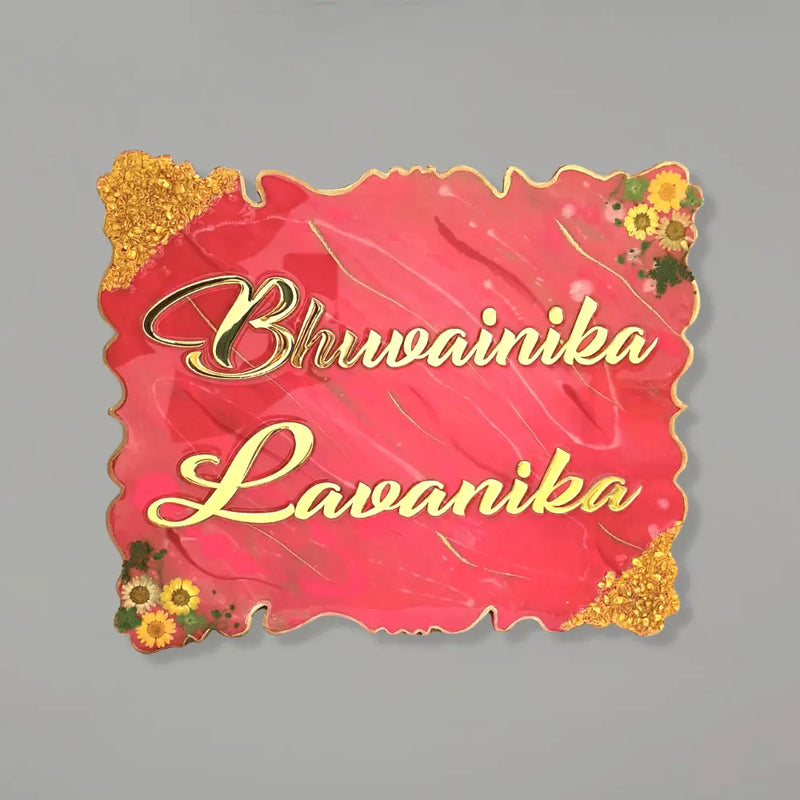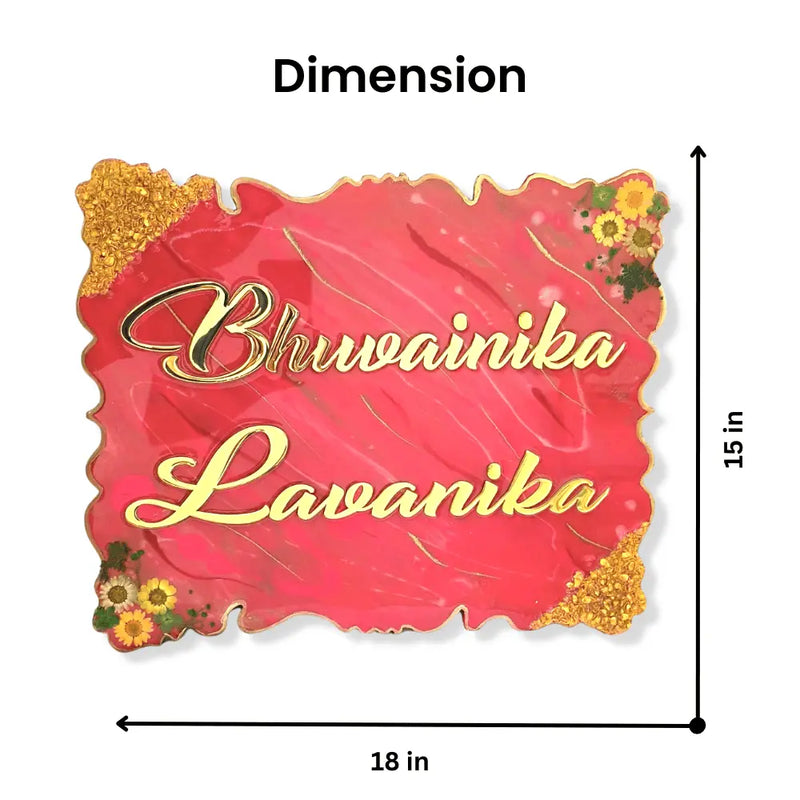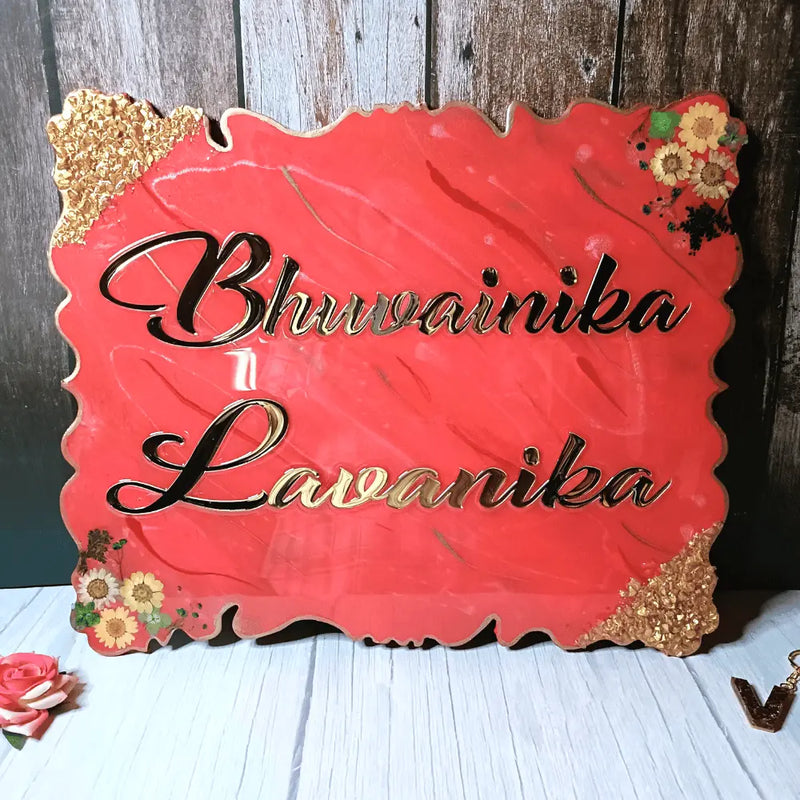 Trendy Resin Name Plates for Kids Bedrooms With Dual name
Sale price
₹ 4,999.00
Regular price
₹ 6,599.00
24% OFF
Sold out
Every Nameplate is made with Premium Resin Art
Perfect for Home, Office & Gifting, Free Cash on Delivery, Whatsapp on +91-6376029476 after order
...
Introducing the Personalized Kidroom Nameplate, a custom wooden nameplate for kid room, available for purchase exclusively at Classy Artz! Transform your child's space into something truly extraordinary with our beautifully engraved nameplates. Our in-house artisans lovingly create these unique designs, making them the perfect addition to any kid's room.

Featuring a colorful acrylic design and adorned with vibrant patterns, our nameplates are a delightful sight in any children's room. Each one is meticulously crafted using high-quality materials, ensuring durability and an eye-catching finish.

What sets our nameplates apart is the level of personalization we offer. Your child's name will be elegantly engraved on the nameplate, giving it a distinct touch. Whether you're buying for your own child, a niece or nephew, grandchild, or the children of your close friends and relatives, our nameplates make a thoughtful and treasured gift for any occasion.

At Classy Artz, we pride ourselves on offering top-notch products at competitive prices. Our online store provides a seamless shopping experience, guaranteeing that you receive only the finest quality nameplates, crafted with meticulous attention to detail. We also offer the convenience of free shipping throughout India, including major cities such as Mumbai, Pune, Delhi, Ahmedabad, Surat, Chennai, Kolkata, Bangalore, and Hyderabad.

Experience the delight on your child's face as they discover a unique resin name plate for kids room designed exclusively for their cherished haven. Transform their bedroom into a whimsical and captivating space that sparks their creativity and evokes a sense of individuality. Embrace this extraordinary opportunity to bring immeasurable joy to your little one's world. 

So why wait? Explore the wonderful world of our unique nameplate designs for kid's rooms today. Visit Classy Artz, the best online store for purchasing kid's nameplates, and discover unbeatable deals on customized and one-of-a-kind designs. Place your order now and transform your child's room into an unforgettable haven!