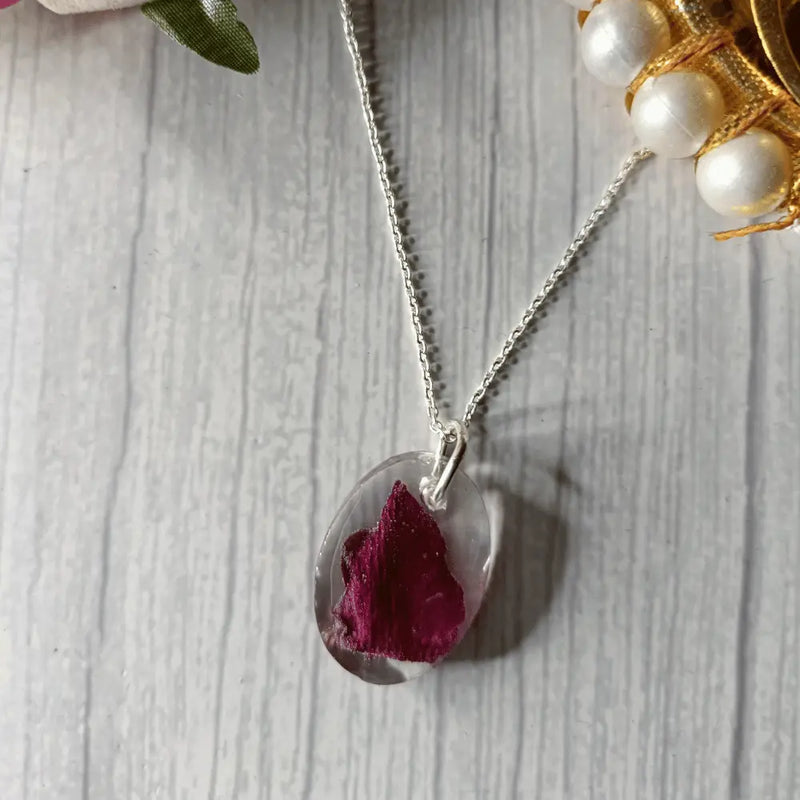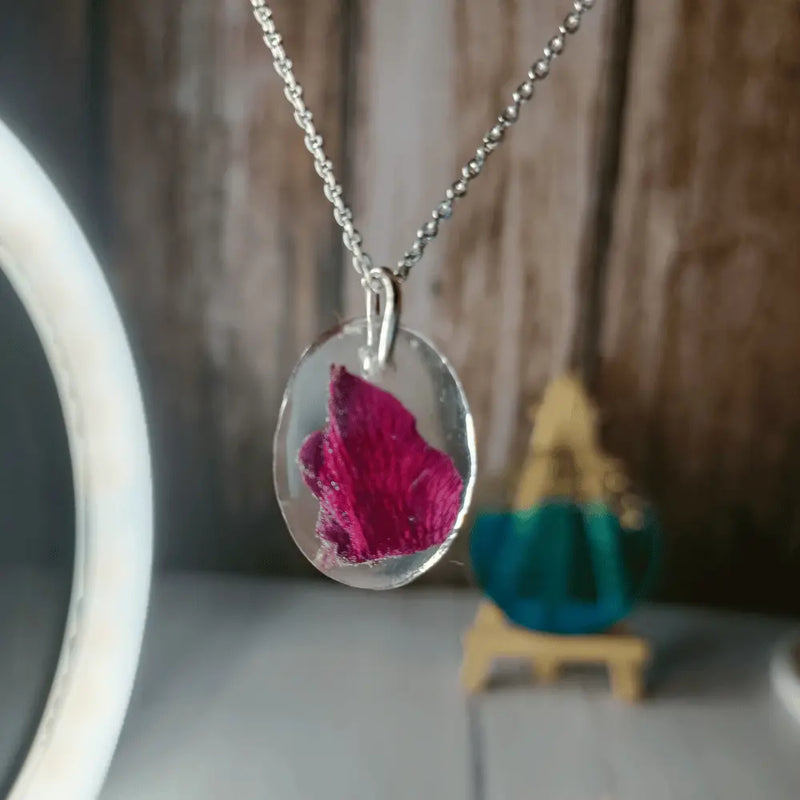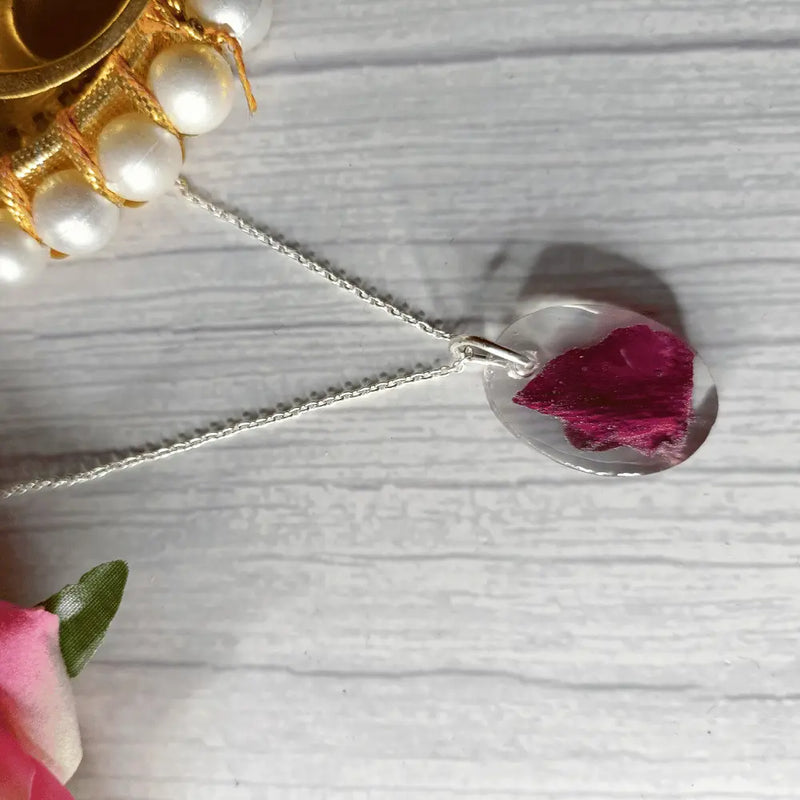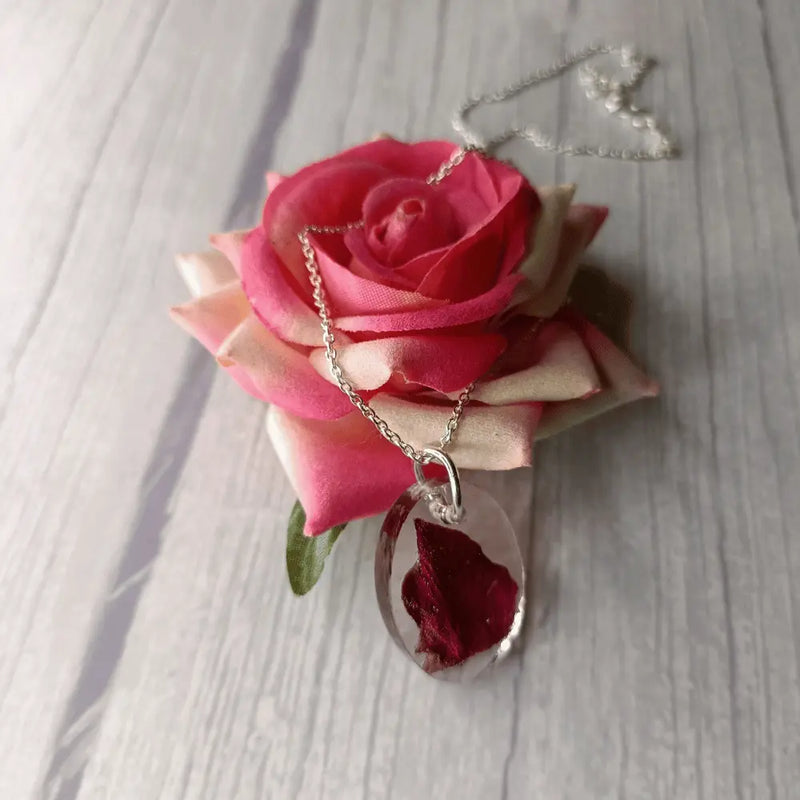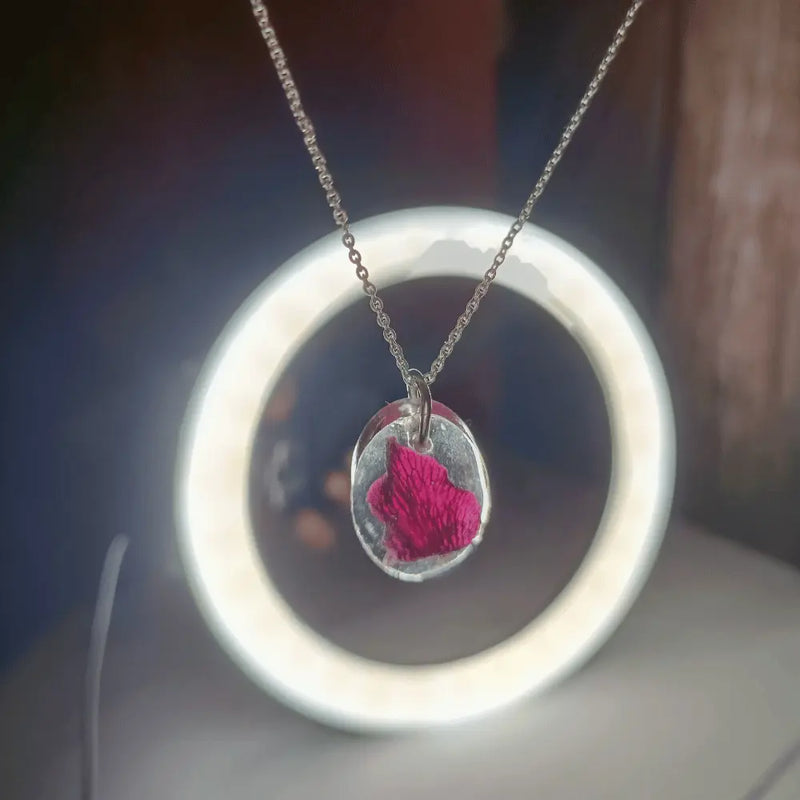 Transparent Resin Flower Preserved Pendant with Beautiful Chain For Wife, Girlfriend, Anniversary Gift, Valentine Gift
Sale price
₹ 999.00
Regular price
₹ 1,150.00
13% OFF
Sold out
GET 300₹ Off On Order Above 5,000₹. Use SAVE300
Free Shipping on Order Above 5,000₹

Introducing the exquisite Transparent Resin Flower Preservation Pendant with Beautiful Chain, the perfect gift for your wife, girlfriend, or to celebrate a special anniversary or Valentine's Day. Crafted with care and attention to detail, this stunning pendant combines sustainability, botanical beauty, and timeless elegance to create a truly unique piece of jewelry.

Capture the essence of nature with real pressed flowers encapsulated in transparent resin. Each delicate petal and leaf is preserved forever, creating a wearable work of art that brings a touch of the outdoors wherever you go. The vibrant colors and intricate details of the flowers make every pendant a one-of-a-kind masterpiece.

Not only is this pendant a beautiful accessory, but it also carries a deeper meaning. It symbolizes the beauty of nature and the importance of preserving our environment. By choosing sustainable jewelry, you contribute to a greener future and make a statement about your commitment to the planet.

Classy Artz ensures your shopping experience is convenient and reliable. With our trusted service and free shipping all over India, you can have this enchanting pendant delivered right to your doorstep. Our dedication to quality craftsmanship means you can trust the durability and longevity of this stunning piece.

Imagine the joy and surprise on your loved one's face as they receive this thoughtful gift. Whether it's for a birthday, anniversary, or just to show your appreciation, this Transparent Resin Flower Preservation Pendant with Beautiful Chain is a truly heartfelt gesture.

Don't miss the opportunity to own a piece of botanical beauty. Buying resin jewelry online has never been easier. Place your order today and give a gift that will be cherished forever. Experience the magic of nature combined with exquisite craftsmanship.
At Classy Artz, we offer a hassle-free shipping policy to ensure your satisfaction. Our ready-made products will be shipped within 2-4 days, allowing you to enjoy your purchase in no time. We understand the importance of prompt delivery, and that's why we strive to get your order to you as quickly as possible. What's more, we are proud to offer free shipping on all our products, making your shopping experience even more enjoyable. Shop with confidence at Classy Artz and let us take care of the rest.