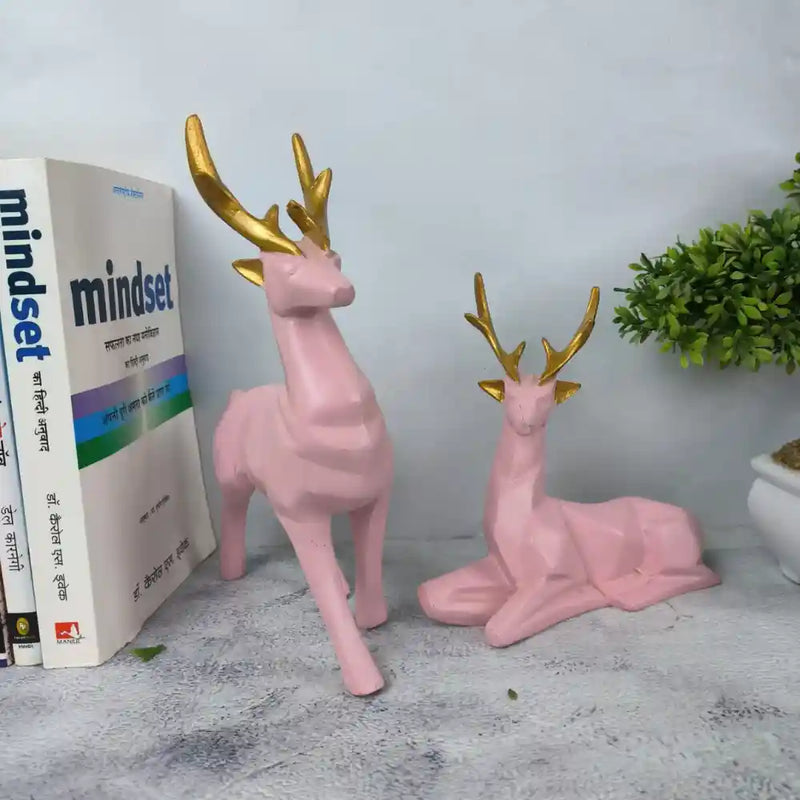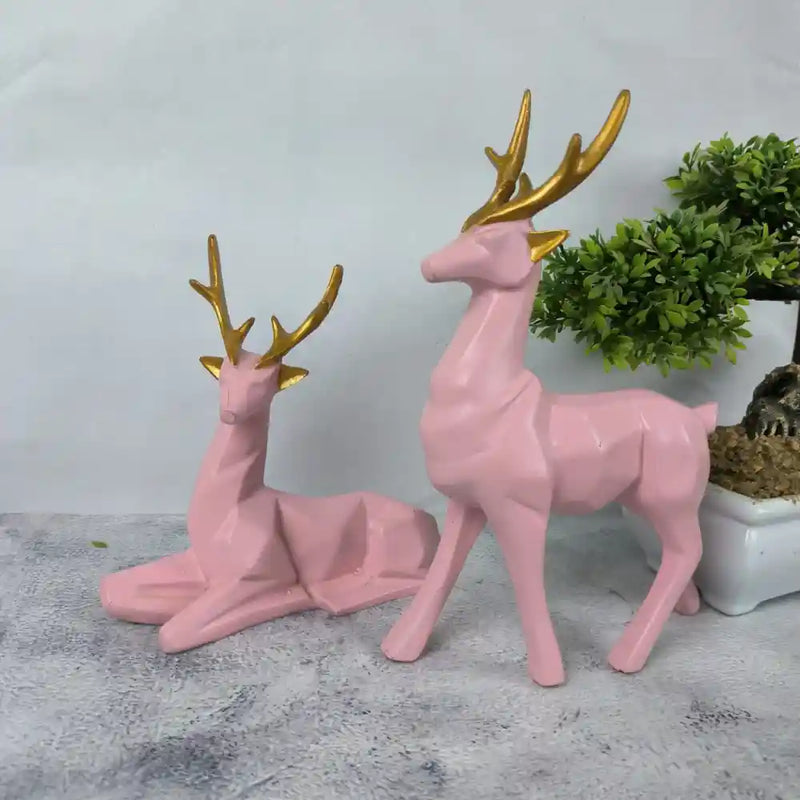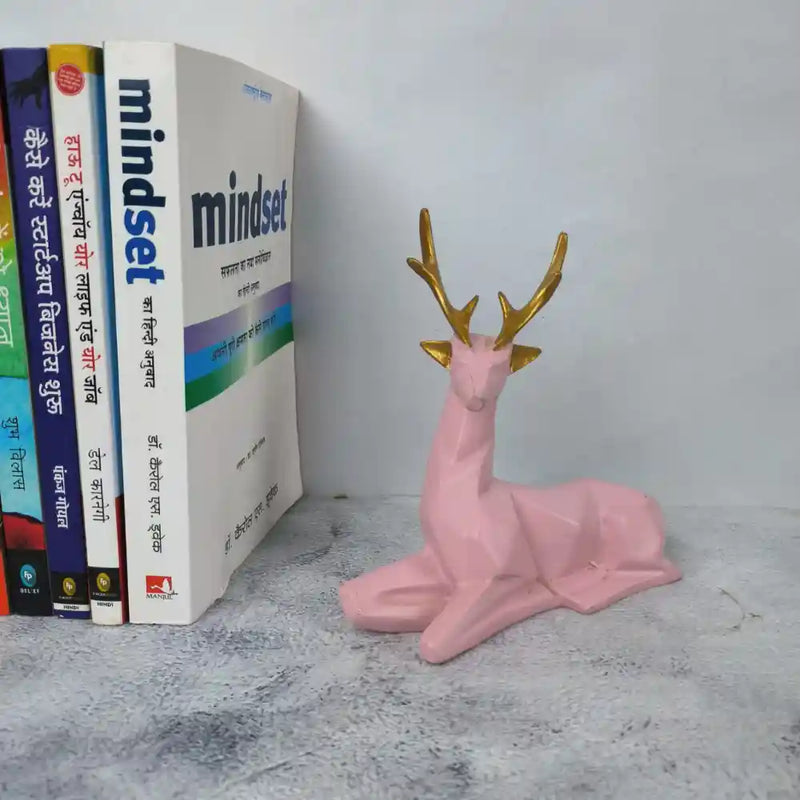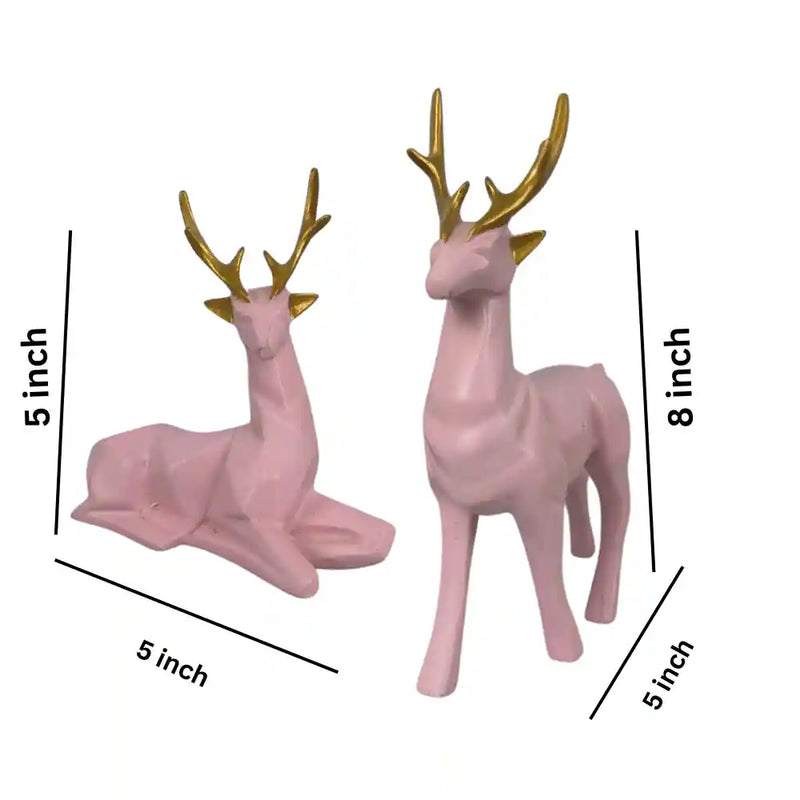 Showpiece Modern Deer Statue Animal Figurine for Home Decor Living Room
Sale price
₹ 1,099.00
Regular price
₹ 1,499.00
27% OFF
Sold out
Table Top & Showpiece with Premium Quality & Finishing
Best for Home Decor, Gifting, statue & Idols lovers
| | |
| --- | --- |
| Brand | Classy Artz |
| Theme | Office |
| Color | Pink & Black |
| Style | Conical |
| Material | Polyresin |
| Type | Deer |
| Dimensions | 5.5W x 8H inch |
| Room Type | Pooja Room, Table, Office, Home Decor, Living Room |
...

Introducing the Classy Artz Showpiece Modern Art Deer Statue – a mesmerizing animal figurine that will elevate the ambiance of your living space with its contemporary charm. Crafted with precision and creativity, this stunning deer statue is the perfect addition to your home decor, living room, office, or even your pooja room.
In a delightful fusion of pink and black hues, this conical-style deer statue stands tall at 8 inches, with a width of 5.5 inches, making it a captivating centerpiece wherever it graces your space. Crafted from high-quality polyresin, it exudes durability and elegance, embodying the perfect balance between art and craftsmanship.
Bring a touch of nature's grace indoors, as this remarkable deer statue infuses your surroundings with a sense of serenity and sophistication. Its exquisite design is not just visually appealing, but it also speaks volumes about your sense of style and appreciation for fine art.
Immerse yourself in the countless benefits this stunning showpiece offers. Transform your living room into a gallery of modern art, impressing your guests with your impeccable taste. Place it in your office, and watch as it sparks creativity and fosters a positive work environment.
The Classy Artz Showpiece Modern Art Deer Statue also makes for an ideal gift for your loved ones, leaving a lasting impression and making any occasion truly special. With its expressive allure and meticulous craftsmanship, this deer statue promises to be a cherished possession for years to come.
Embrace the beauty of art and elevate your living space with the Classy Artz Showpiece Modern Art Deer Statue. Add this magnificent deer figurine to your cart now, and let the essence of modern art enrich your life.