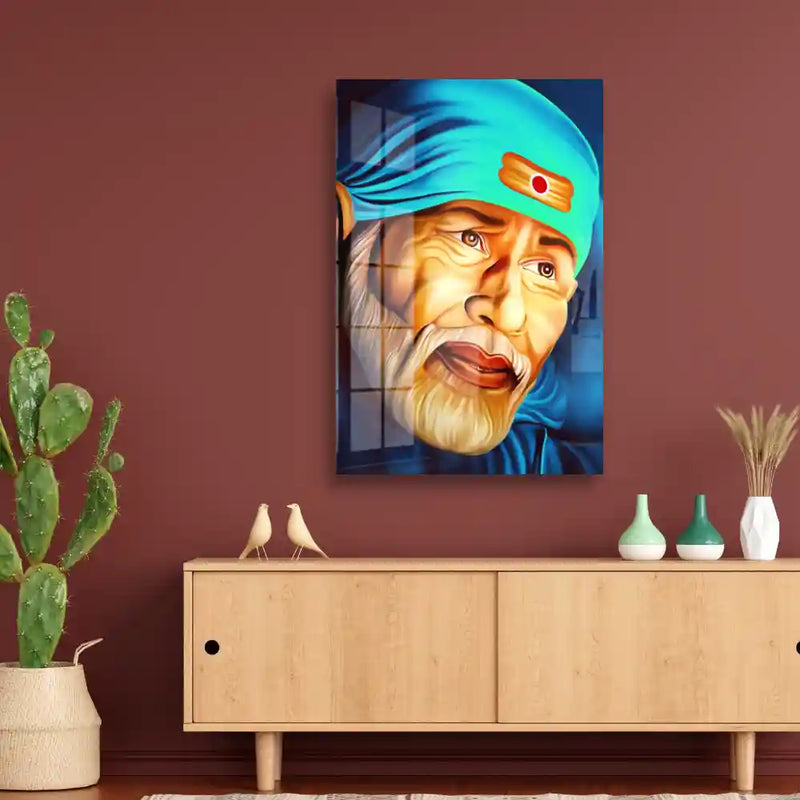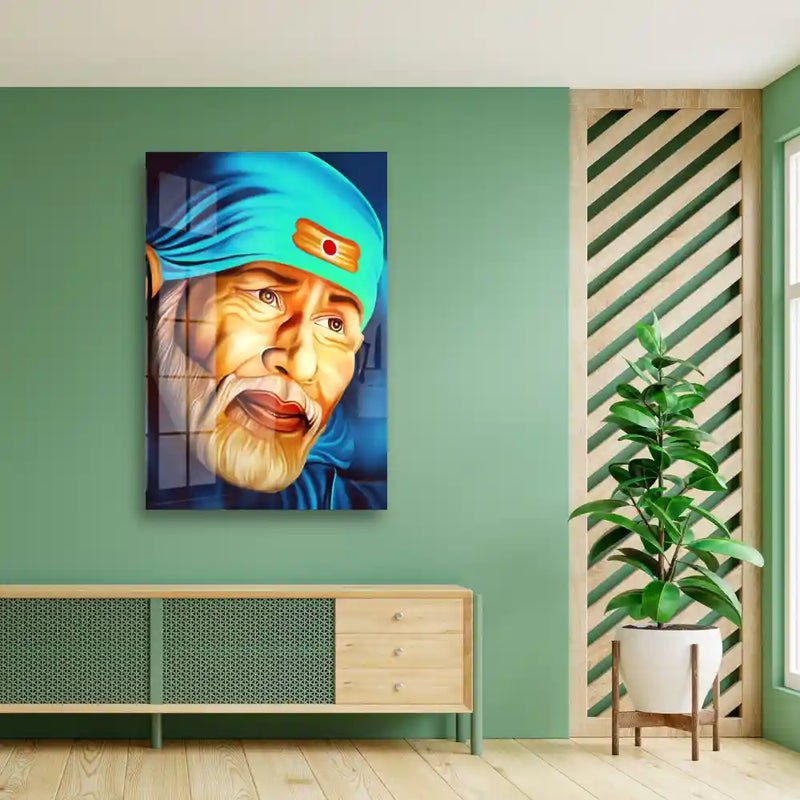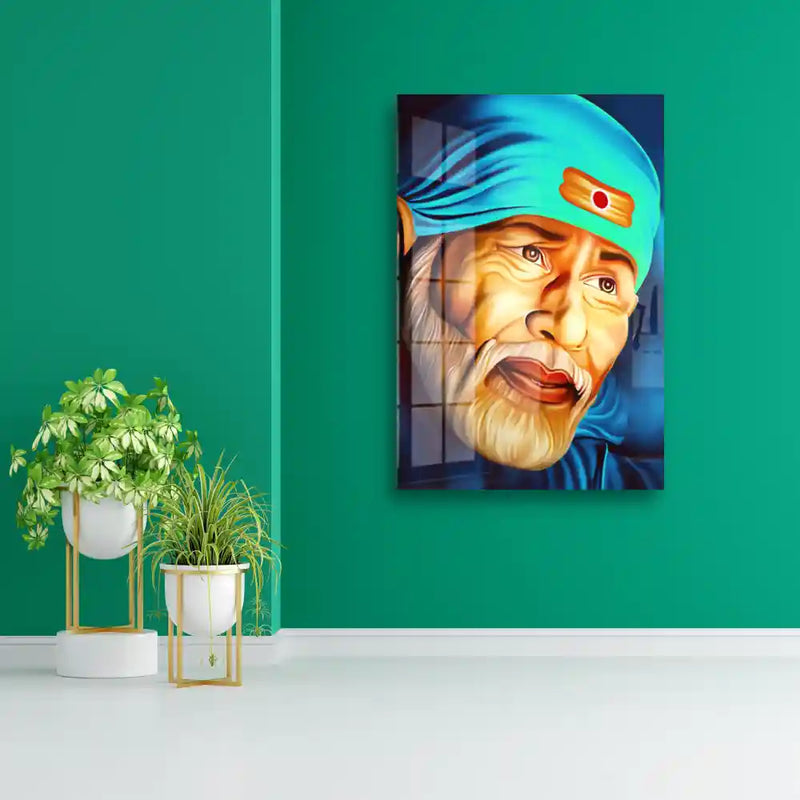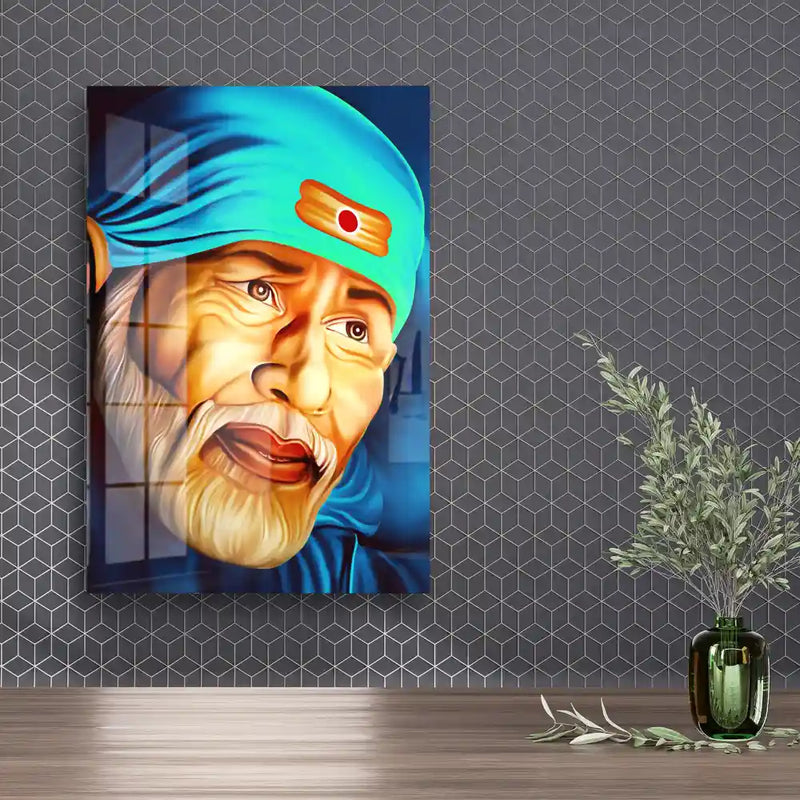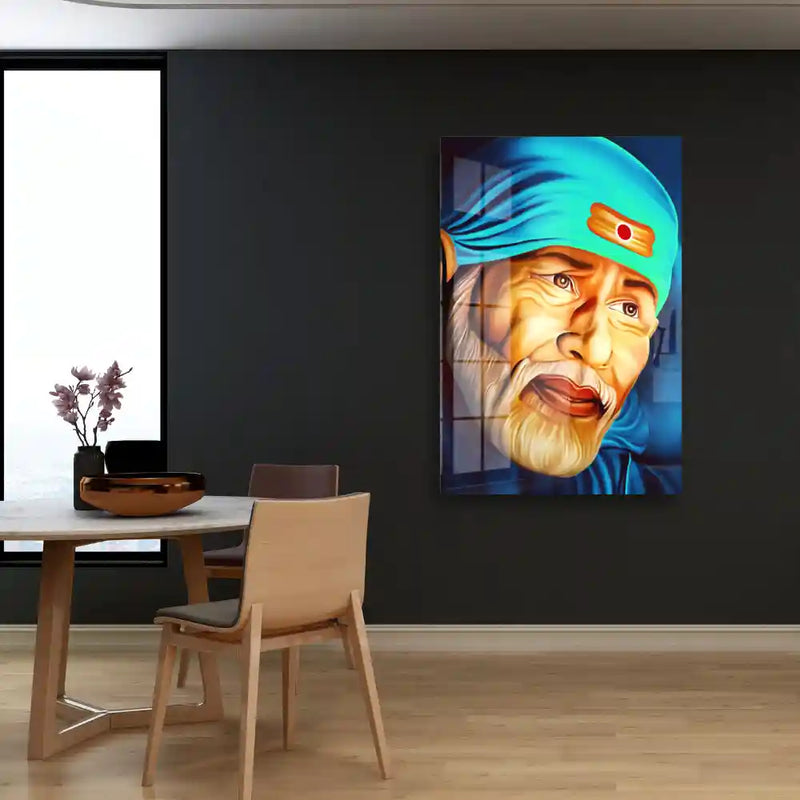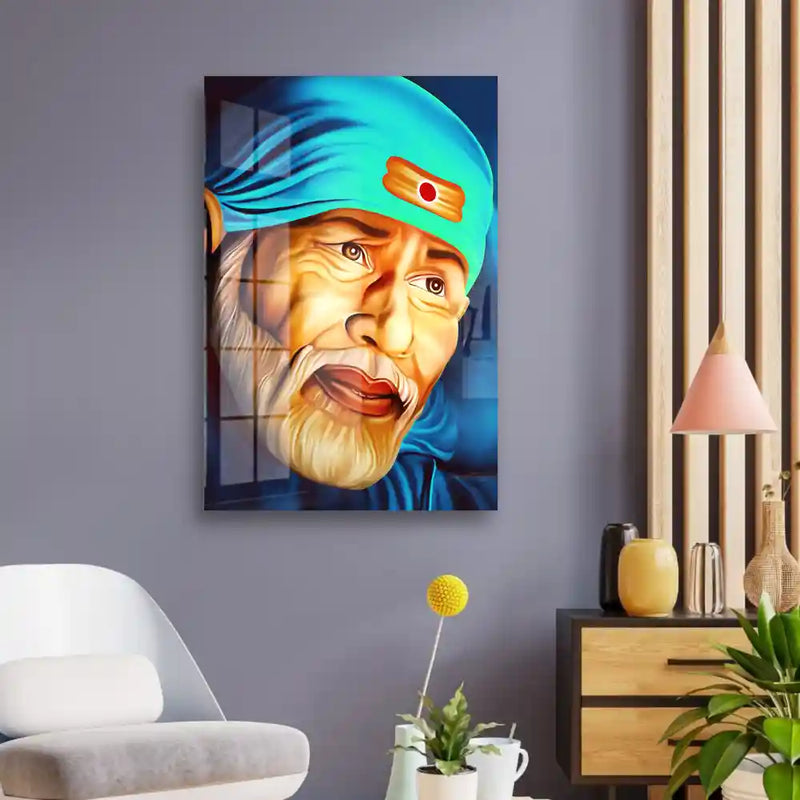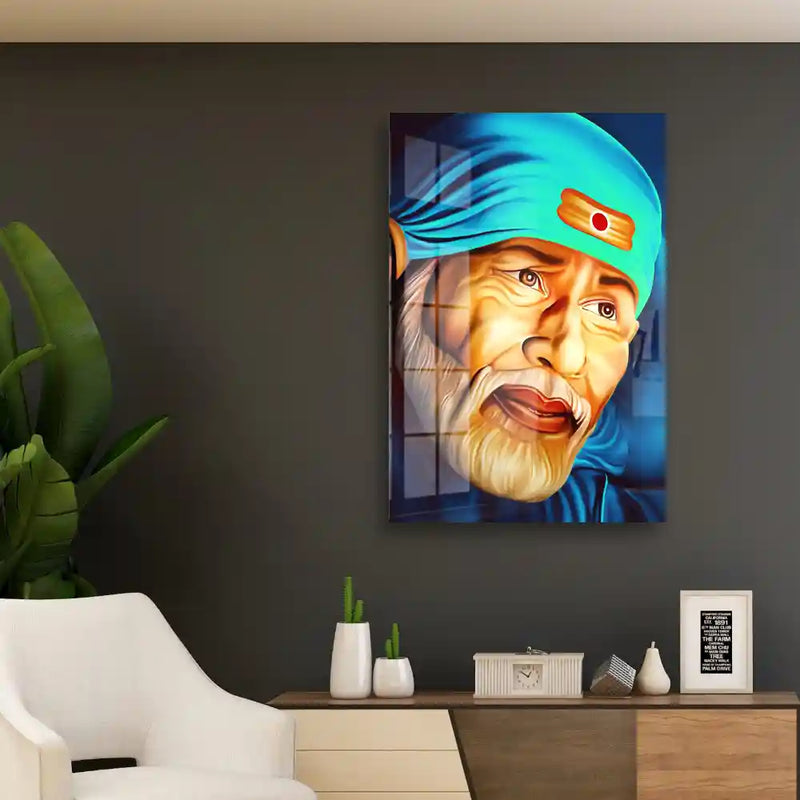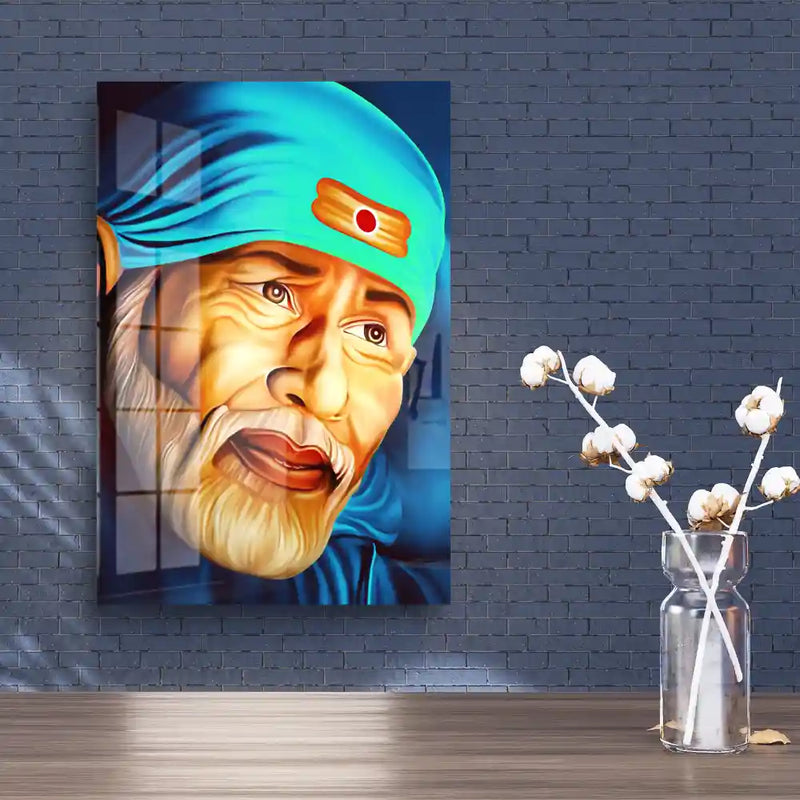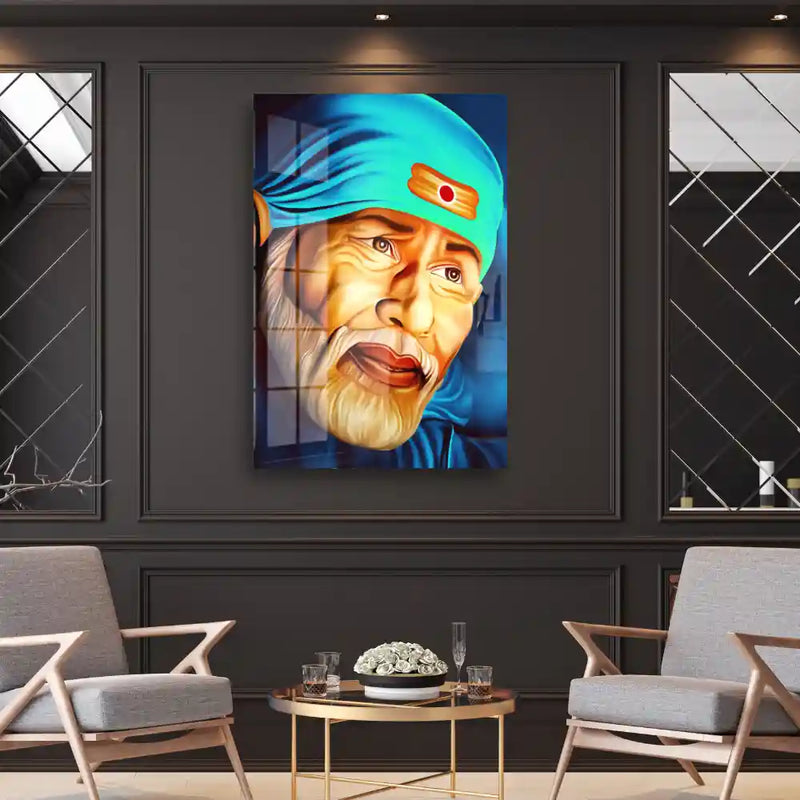 Shirdi Sai Baba Acrylic Wall Art
Sale price
₹ 1,466.00
Regular price
₹ 1,900.00
23% OFF
Sold out
Crystal clear acrylic Wall Art to create a sharp impression
Ready to Mount, Customizing Options, Gloss & Shiny Effect
Constructed using top-tier acrylic sheets of 3/5/8 mm thickness
Pixel-perfect direct printing on Acrylic executed in a unidirectional manner
Chemical treatment of Acrylic carried out prior to printing
Ultra-high-definition print output with a resolution of 1200*2400 DPI
Resistant to peeling, suitable for damp and humid conditions
Implemented in a unidirectional mode
Impervious to scratches and unbreakable
Introducing the Shirdi Sai Baba Acrylic Wall Art, a magnificent masterpiece that effortlessly combines artistry and elegance. Crafted with precision, this acrylic wall art is designed to transform any space into a captivating sanctuary.

Featuring a stunning glass-like appearance and a mirror finish, this wall decor piece exudes sophistication and modernity. Its sleek and contemporary design adds a touch of style to homes, offices, hotels, restaurants, and retail stores, elevating the ambiance and leaving a lasting impression on all who behold it.

Whether you're searching for a housewarming gift, a birthday surprise, an anniversary present, or a commemorative item for a special occasion like weddings or graduations, our Shirdi Sai Baba Acrylic Wall Art is a perfect choice. With its versatile appeal, it suits various recipients' tastes and preferences.

Immerse yourself in the world of high-quality art prints on acrylic. Our acrylic glass prints bring the finest details to life, showcasing the beauty of the artwork in stunning clarity. Each piece is meticulously created to ensure exceptional quality and visual impact.

Experience the enchantment of our custom acrylic glass wall art collection. Every design is carefully curated to capture the essence of Shirdi Sai Baba's divinity and inspire a sense of serenity. With a range of sizes available, you can select the perfect piece to complement your bedroom, living room, or any other space that craves a touch of artistic splendor.

Classy Artz takes pride in offering free shipping all over India, ensuring a seamless shopping experience for our valued customers. As a trusted and reliable online store, we strive to provide the highest level of customer satisfaction, bringing you exceptional products that surpass your expectations.

Embrace the allure of Shirdi Sai Baba with our remarkable Acrylic Wall Art. Discover the transformative power of art and add a touch of elegance to your surroundings. Shop now and let your walls come alive!

At Classy Artz, we offer a hassle-free shipping policy to ensure your satisfaction. Our ready-made products will be shipped within 2-4 days, allowing you to enjoy your purchase in no time. We understand the importance of prompt delivery, and that's why we strive to get your order to you as quickly as possible. What's more, we are proud to offer free shipping on all our products, making your shopping experience even more enjoyable. Shop with confidence at Classy Artz and let us take care of the rest.