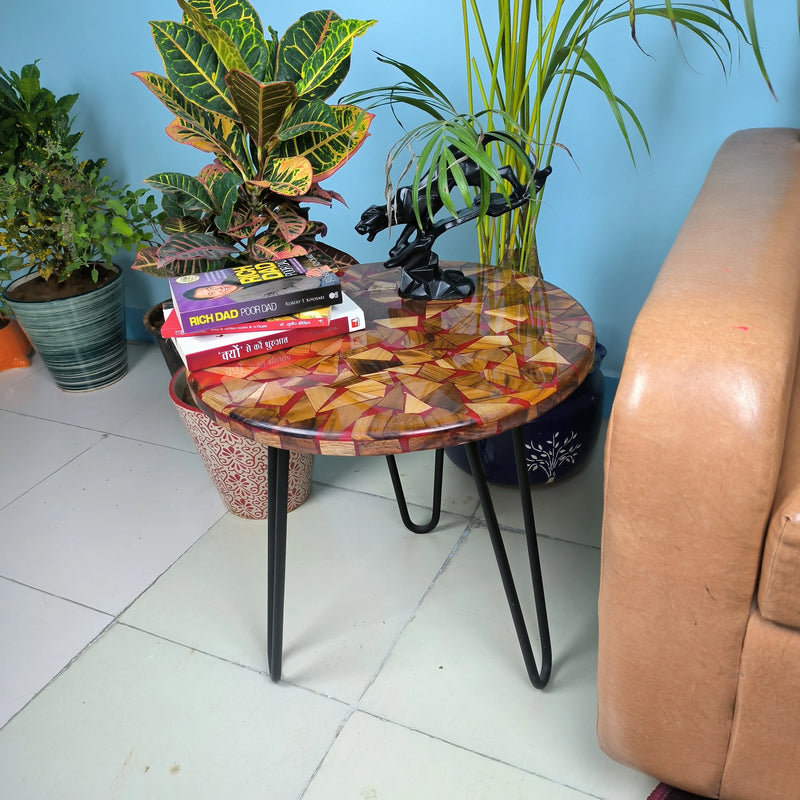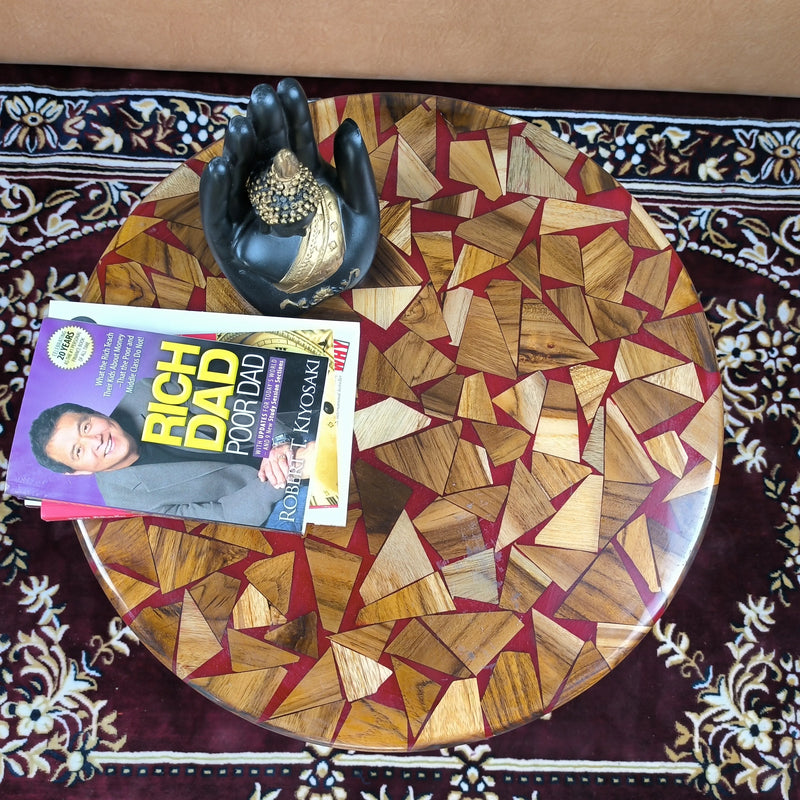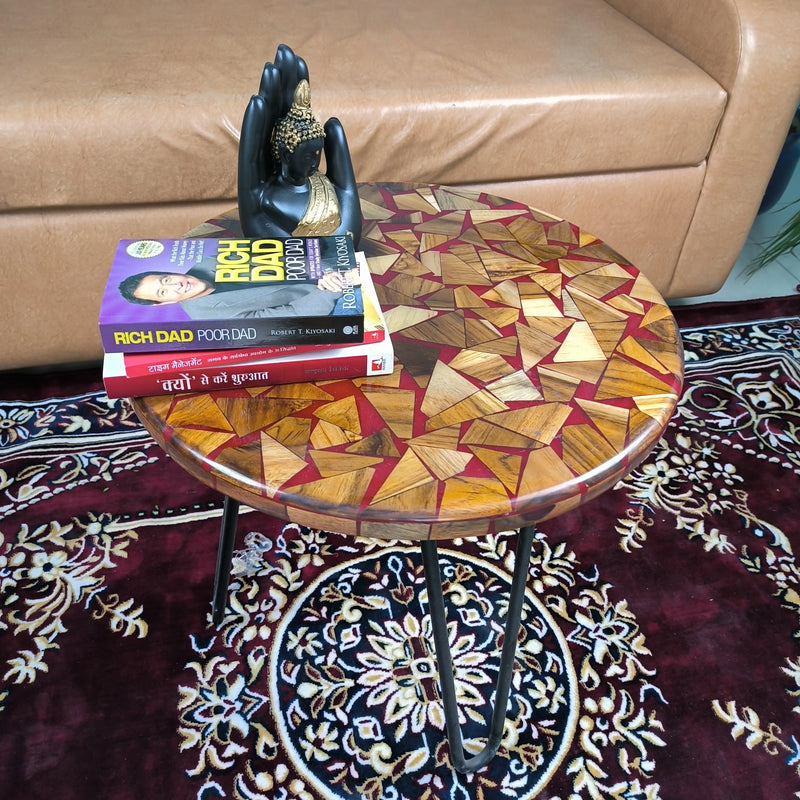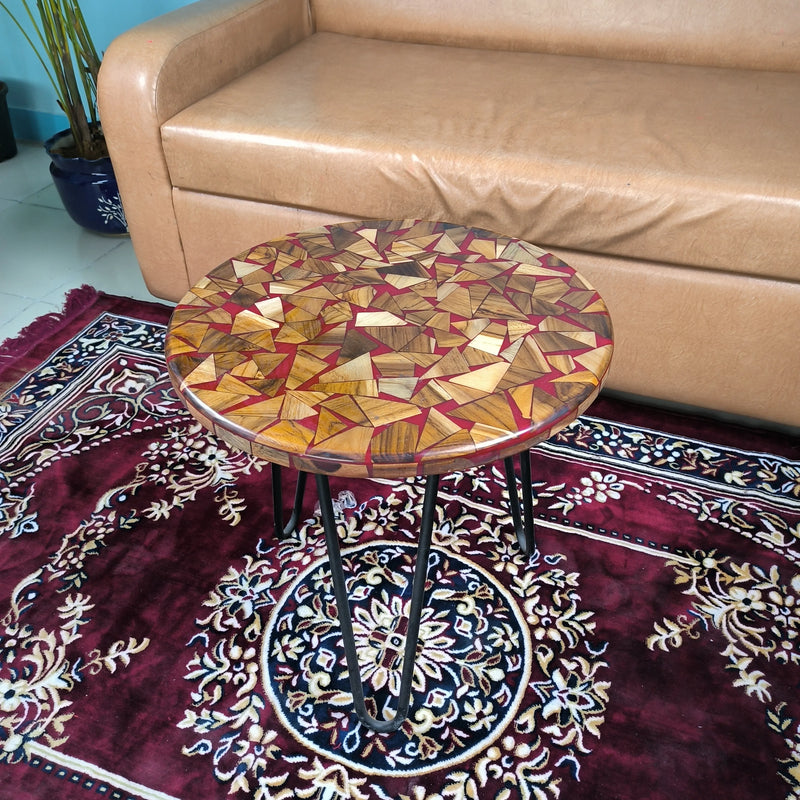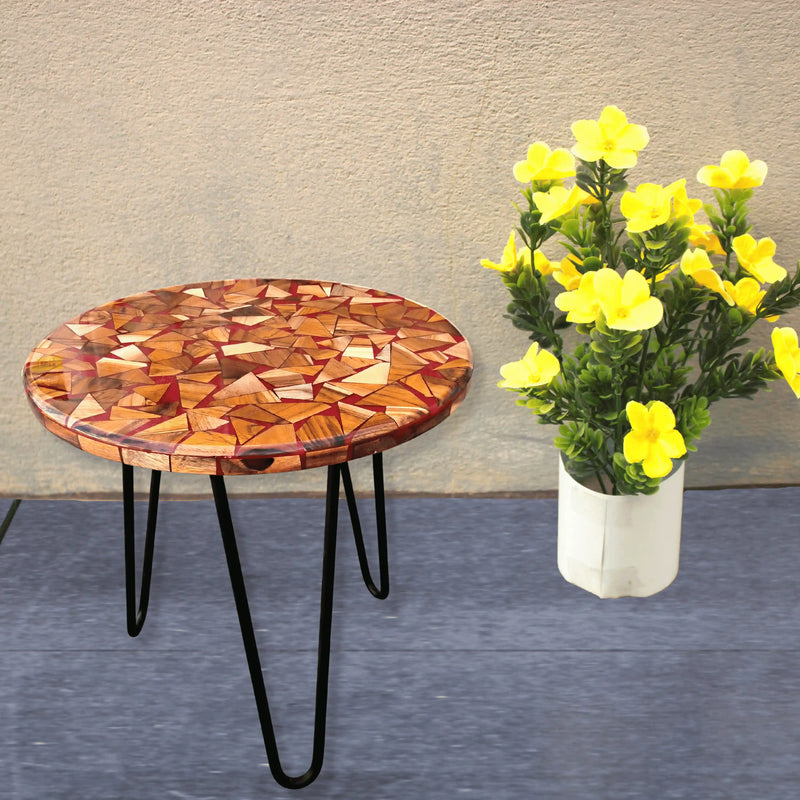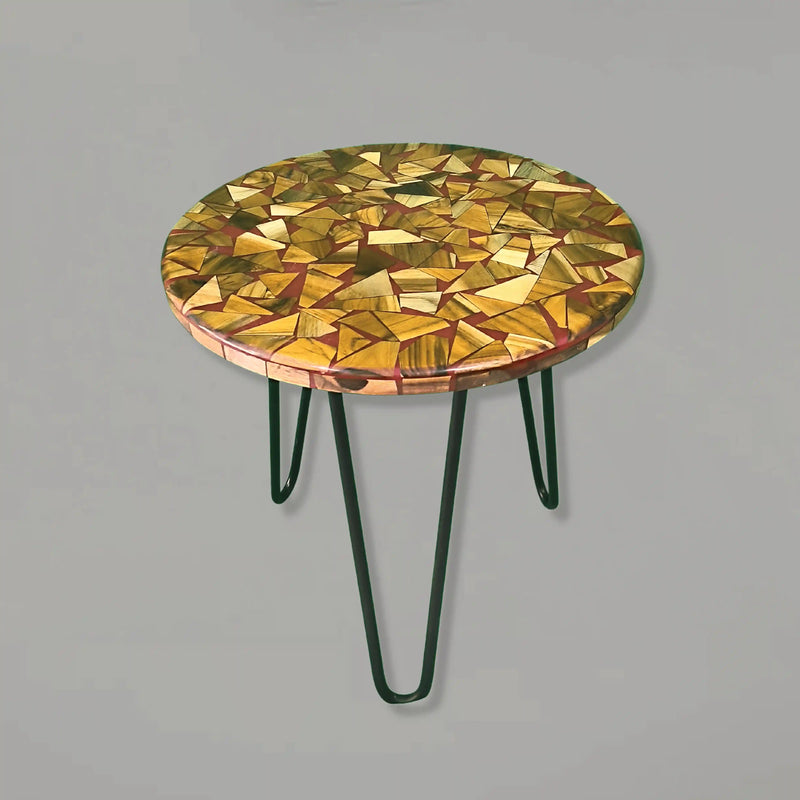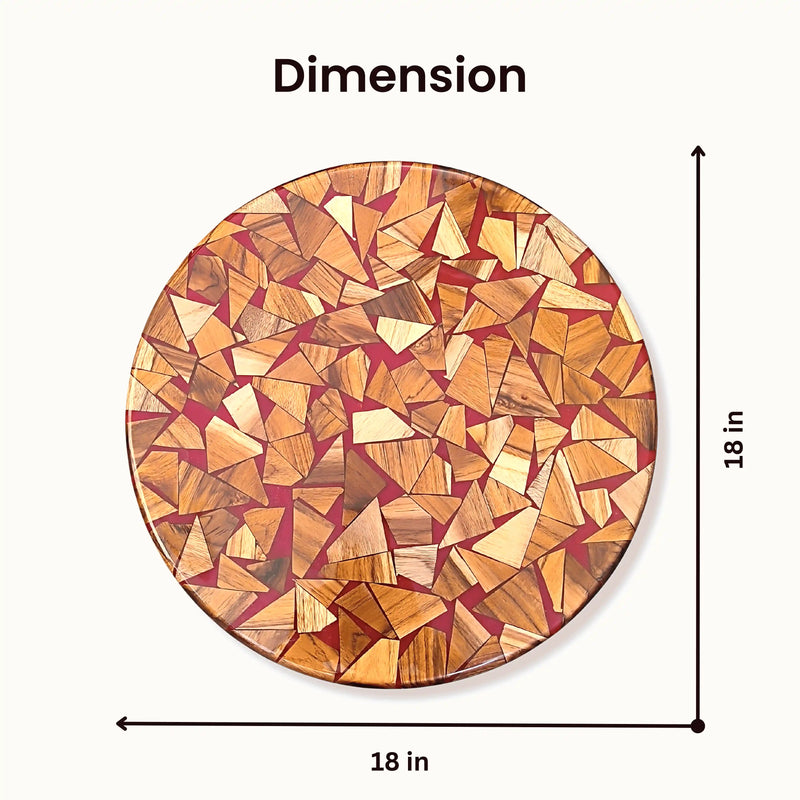 Resin Wooden Epoxy Table for Coffee Table, Office Desk, Guest Room Table, Kitchen, Restaurant
Sale price
₹ 8,999.00
Regular price
₹ 14,099.00
36% OFF
Sold out
Table Top & Showpiece with Premium Quality & Finishing
Best for Home Decor, Gifting, statue & Idols lovers
| | |
| --- | --- |
| Brand | Classy Artz |
| Dimension | 16*16 |
| Thickness | 17mm |
| Style | Marble Texture  |
| Material | Resin+Mdf |
| Color | White Base With Wooden Texture |

Introducing the Resin Wooden Epoxy Table - a versatile and elegant addition to any space. Whether you're looking for a coffee table, office desk, guest room table, or a statement piece for your kitchen or restaurant, this table is the perfect choice.

Crafted with utmost care and attention to detail, this table features a sturdy metal stand and a beautiful brown wooden epoxy top. The epoxy resin material adds a touch of sophistication and uniqueness to the table, making it a standout piece in any setting.

At 18 inches in diameter, this round table is customizable and personalized to meet your specific requirements. It is carefully handmade by our skilled artisans, ensuring the highest quality and craftsmanship.

The Resin Wooden Epoxy Table offers a multitude of uses and benefits. Enhance your home decor with this table, whether it's used as a coffee table, side table, or even a dining table. In office spaces, it effortlessly elevates the ambiance, serving as a conference table, work desk, or stylish furniture for the reception area. Restaurants, cafes, and outdoor spaces can also benefit from the elegance of this table, serving as dining tables, bar tops, or a perfect addition to garden seating areas.

Looking for the perfect gift? Look no further. The Resin Wooden Epoxy Table is an excellent choice for housewarming, weddings, anniversaries, birthdays, or corporate occasions. Its timeless appeal and versatile design make it a thoughtful and memorable gift for your loved ones.

When you shop at Classy Artz, you can trust that you're getting a high-quality product at an affordable price. Our in-house artisans ensure meticulous craftsmanship, and we offer free shipping all over India, including Mumbai, Pune, Delhi, Ahmedabad, Surat, Chennai, Kolkata, Bangalore, and Hyderabad.

Don't miss out on the opportunity to own this exquisite Resin Wooden Epoxy Table. Experience the perfect blend of style, functionality, and durability by buying the Resin Designer Wood Table online in India. Visit our website today and make your purchase. Transform your space with elegance and sophistication!

At Classy Artz, we offer a hassle-free shipping policy to ensure your satisfaction. Our ready-made products will be shipped within 2-4 days, allowing you to enjoy your purchase in no time. We understand the importance of prompt delivery, and that's why we strive to get your order to you as quickly as possible. What's more, we are proud to offer free shipping on all our products, making your shopping experience even more enjoyable. Shop with confidence at Classy Artz and let us take care of the rest.