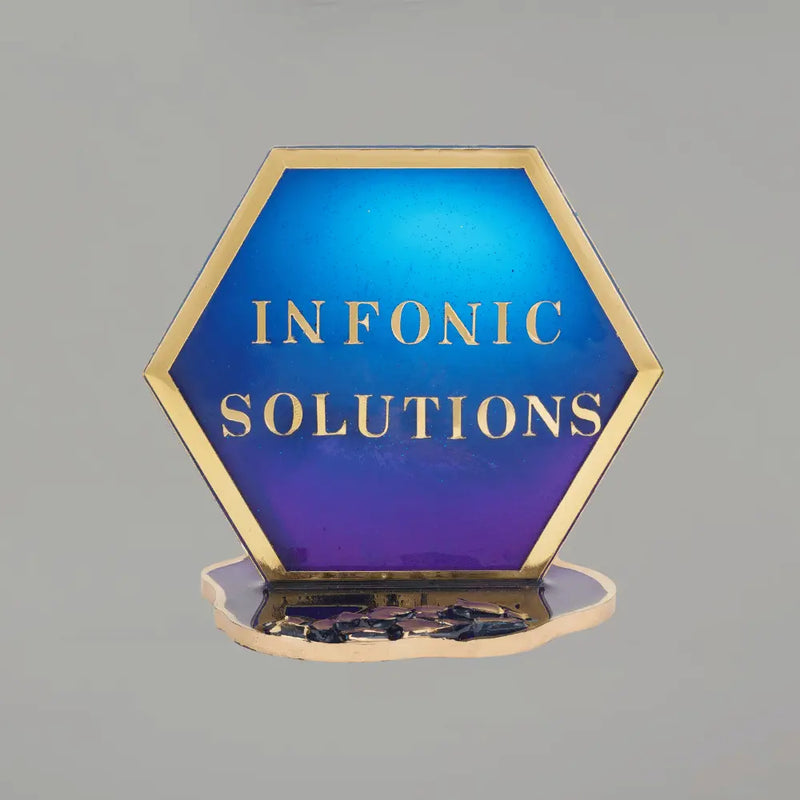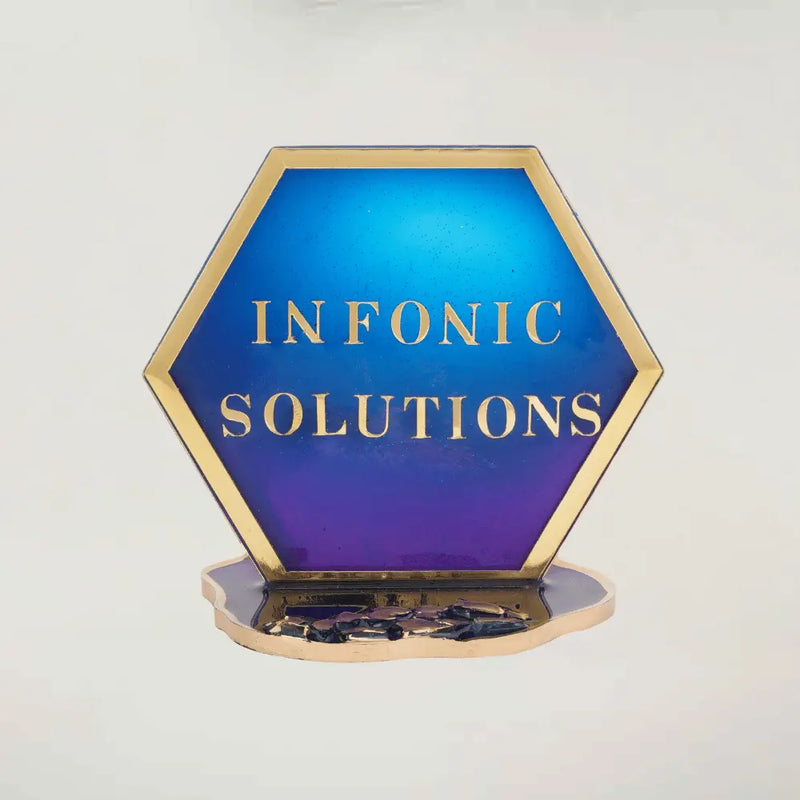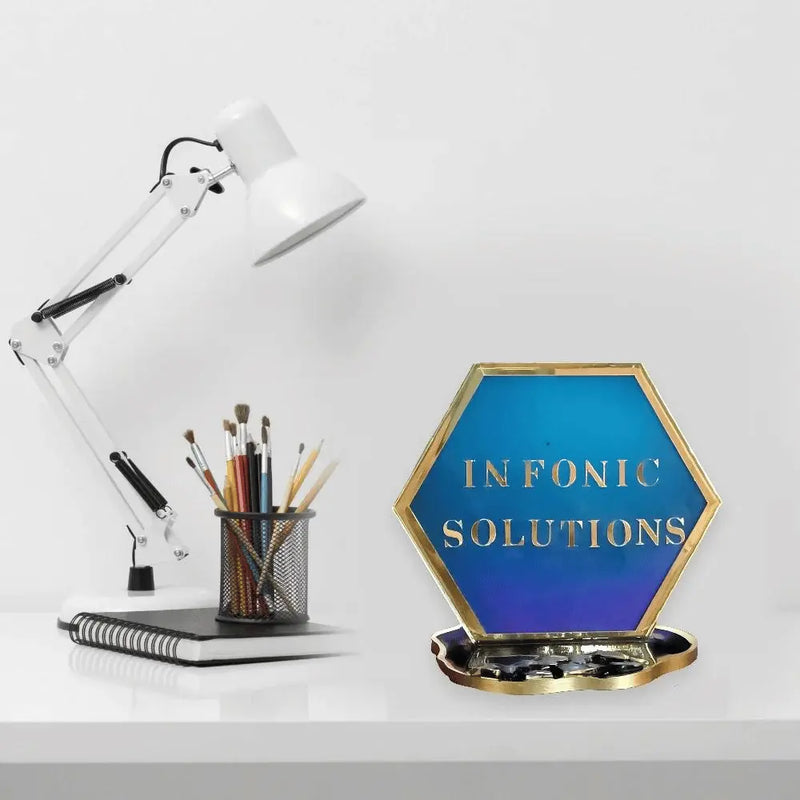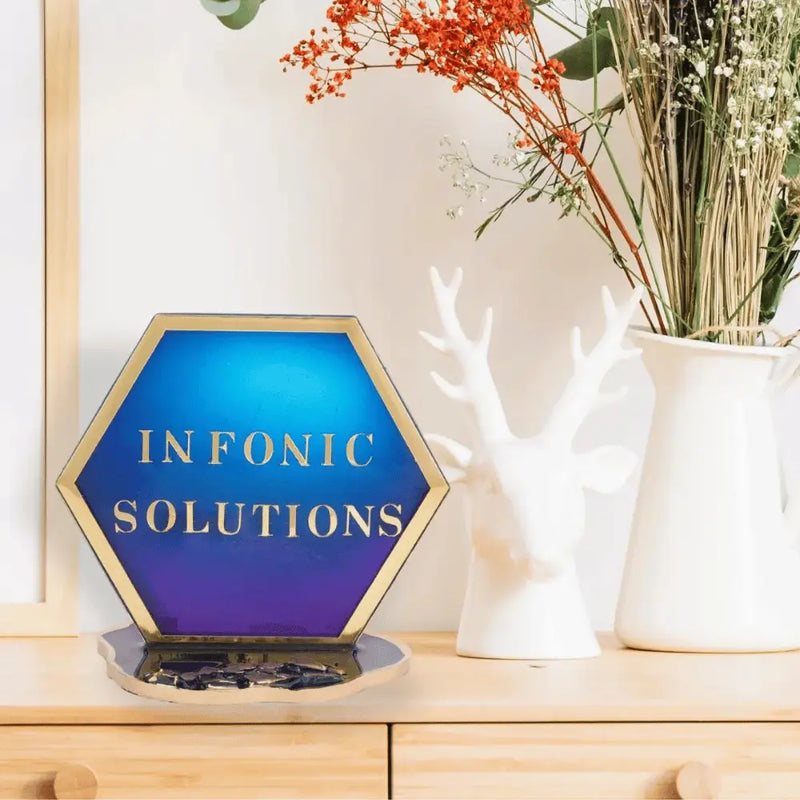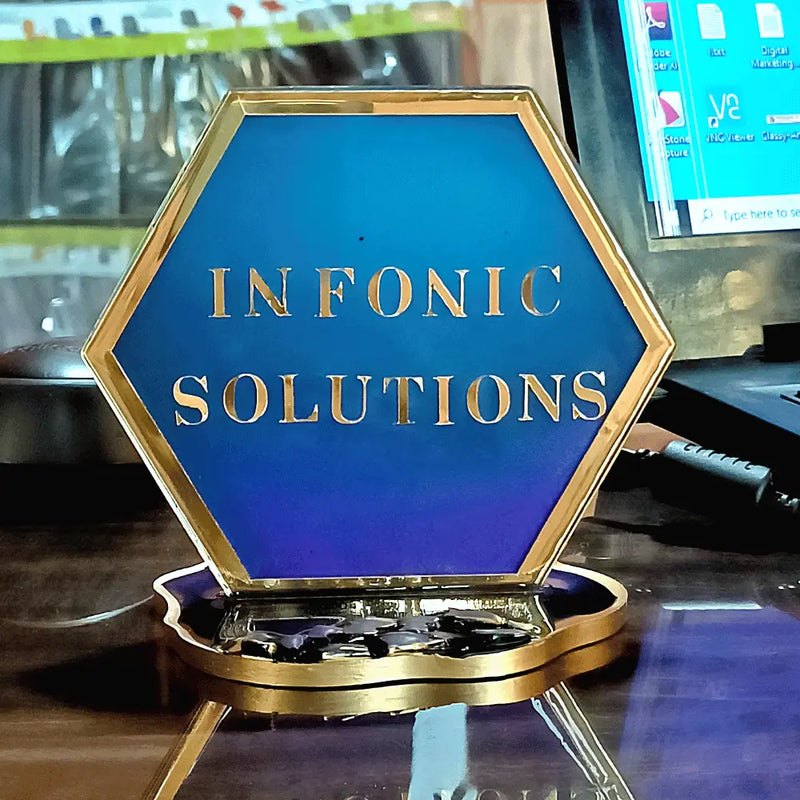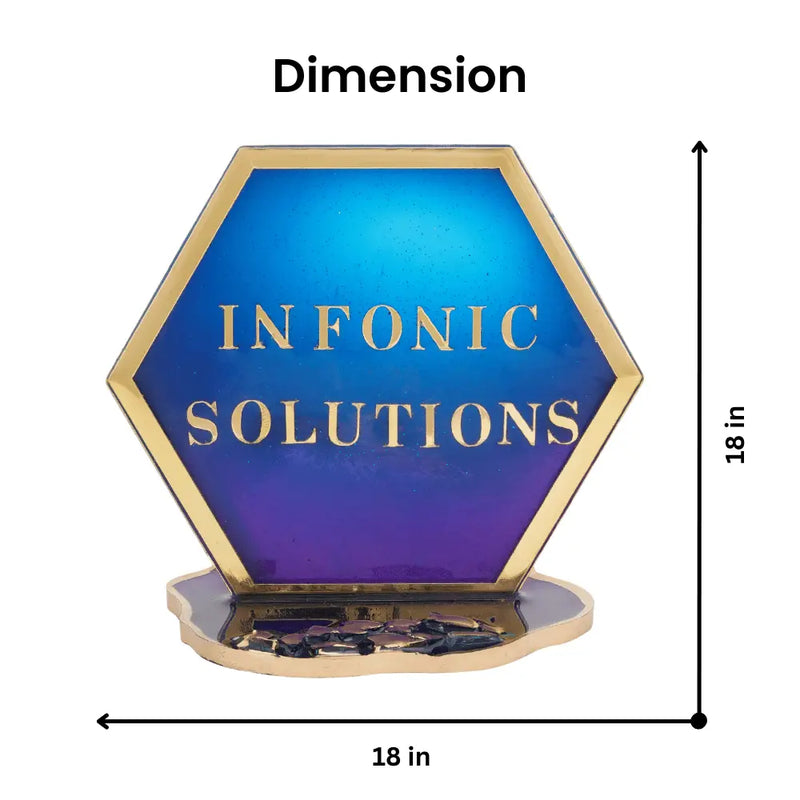 Resin Office Desk Nameplate for office , corporate gift
Sale price
₹ 2,100.00
Regular price
₹ 3,000.00
30% OFF
Sold out
Every Nameplate is made with Premium Resin Art
Perfect for Home, Office & Gifting, Free Cash on Delivery, Whatsapp on +91-6376029476 after order
Introducing the Resin Office Desk Nameplate from Classy Artz by Kavita - the perfect addition to your professional workspace! Crafted from high-quality epoxy and acrylics, this nameplate is a unique and personalized way to showcase your name and title on your desk.

With its sleek and professional purple color, the Resin Office Desk Nameplate is sure to catch the eye of your colleagues and clients. Not only is it a great way to show off your professional title, but it also makes for a wonderful gift for birthdays or for interior decorators looking to add a touch of elegance to their designs.

What sets this nameplate apart from the rest is its customizability. Our team at Classy Artz by Kavita will work with you to create a nameplate that is tailored to your preferences and needs. Whether you want a specific size, shape, or font, we've got you covered.

We believe that every detail counts, and that's why we put our heart and soul into every product we create. This Resin Office Desk Nameplate is no exception - it's handmade with love and care, ensuring that each piece is unique and special.

Plus, with our free shipping offer, you can enjoy this stunning nameplate no matter where you are in India. We ship to major cities like Mumbai, Pune, Delhi, Ahmedabad, Surat, Chennai, Kolkata, Bangalore, and Hyderabad, so you can enjoy this personalized touch to your workspace no matter where you're located.

Don't settle for a bland nameplate on your desk. Upgrade to the Resin Office Desk Nameplate from Classy Artz by Kavita and enjoy a personalized and professional touch to your workspace. Order yours today and make a statement!
Product Specification --

Brand- Classy Artz by kavita
Colour- Purple
Style- Professional  
Material Type- Epoxy, Acrylics
Best For- Gifting, Birthdays, Interior Decorators
Room Type- Office Desk
Shape & Size- Customized & Personalized

* For Personalization & Customization must place pre order with requirement. Order Standard Delivery time 7-14 Days.