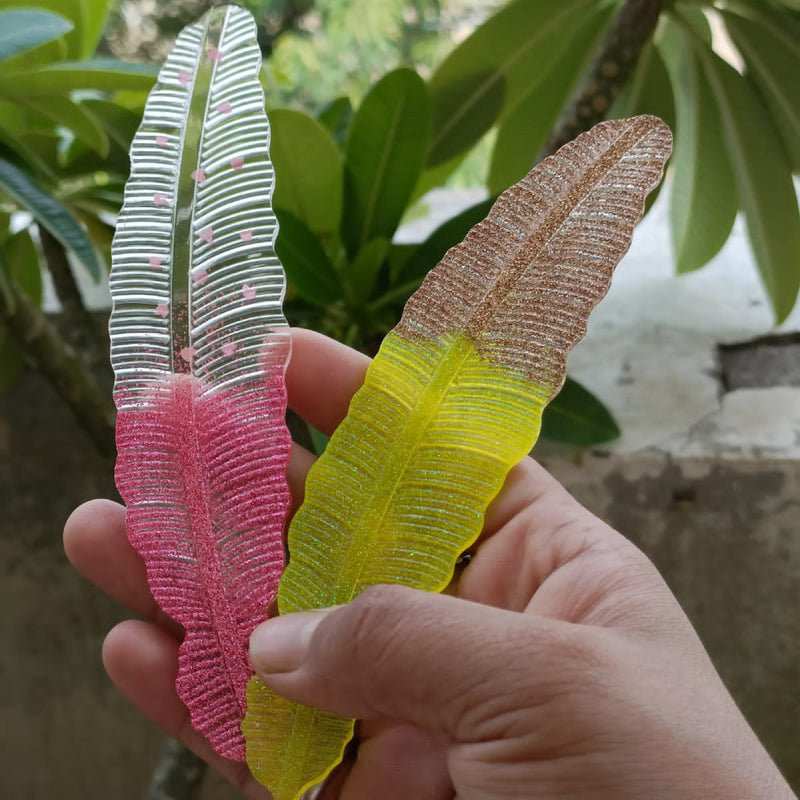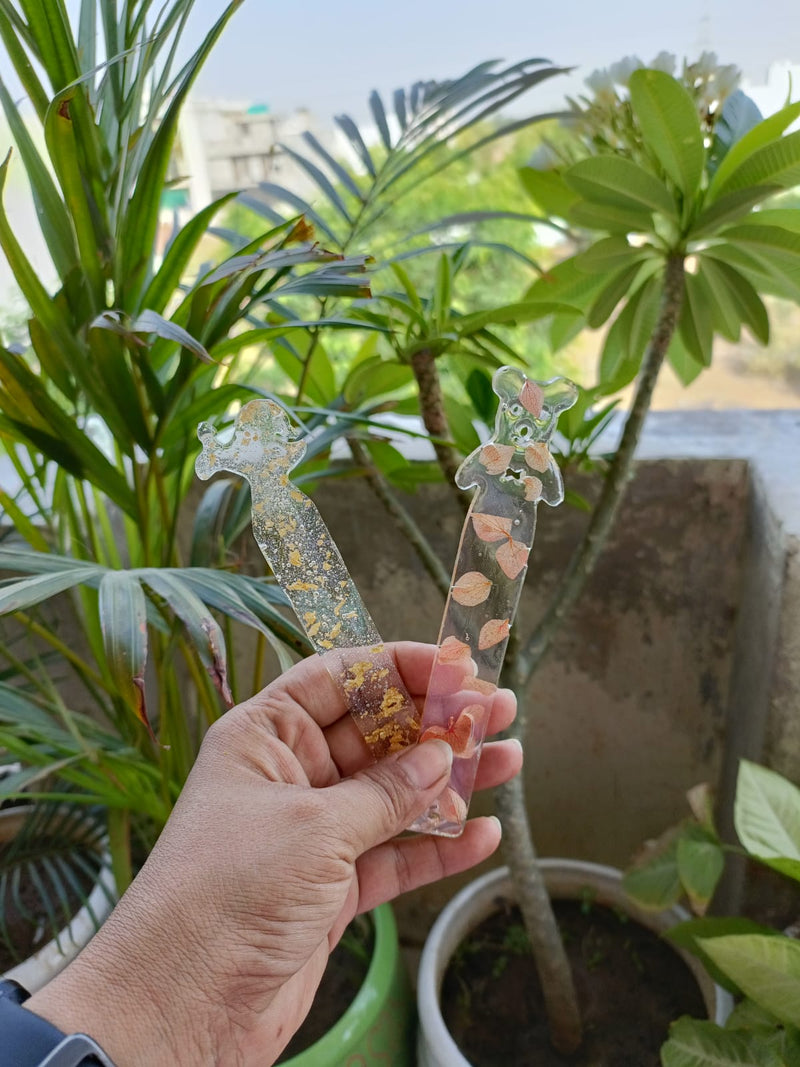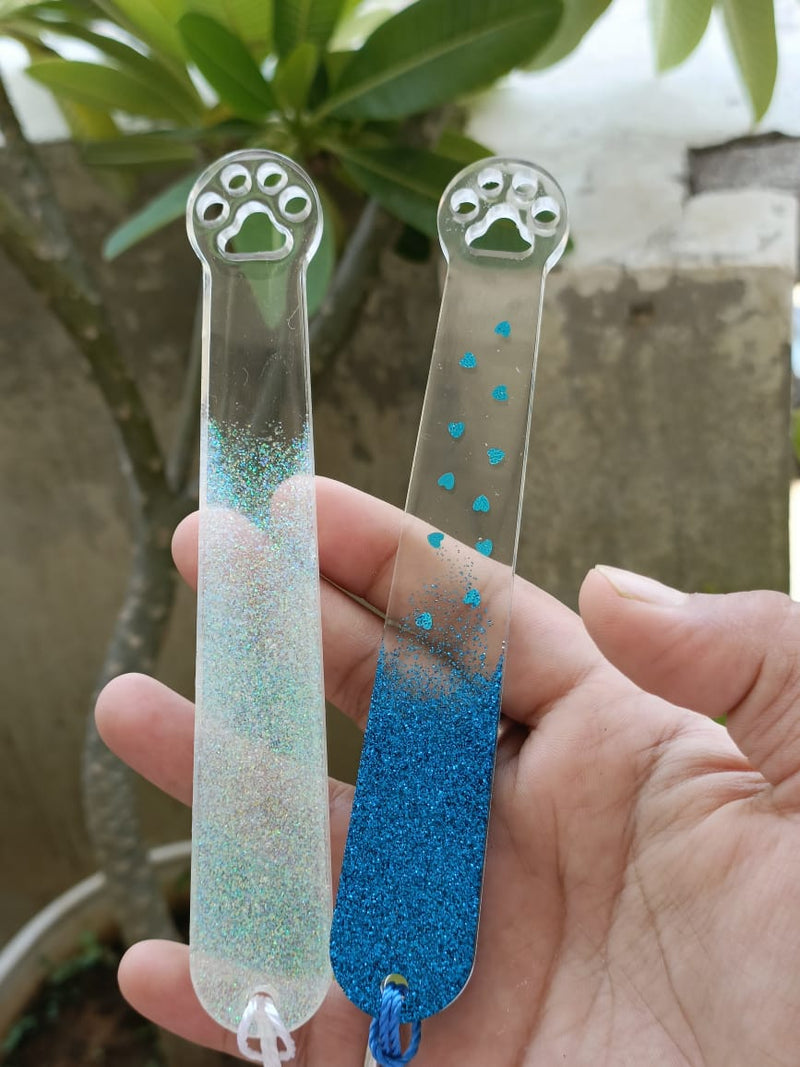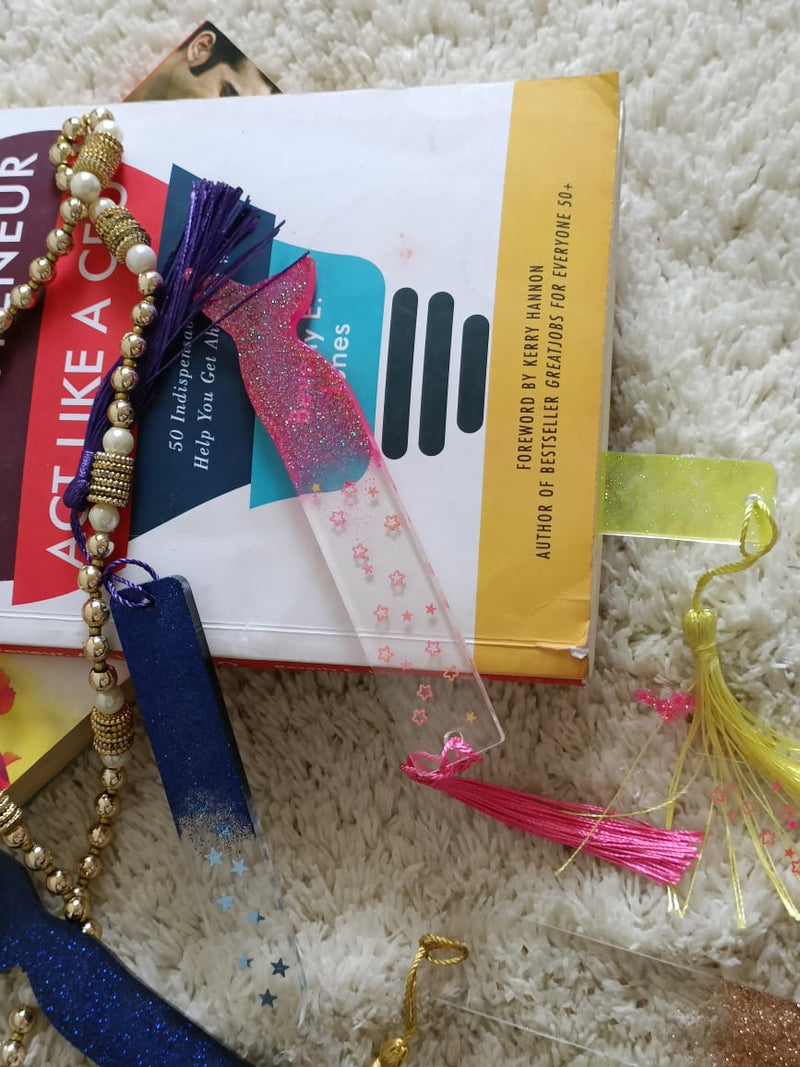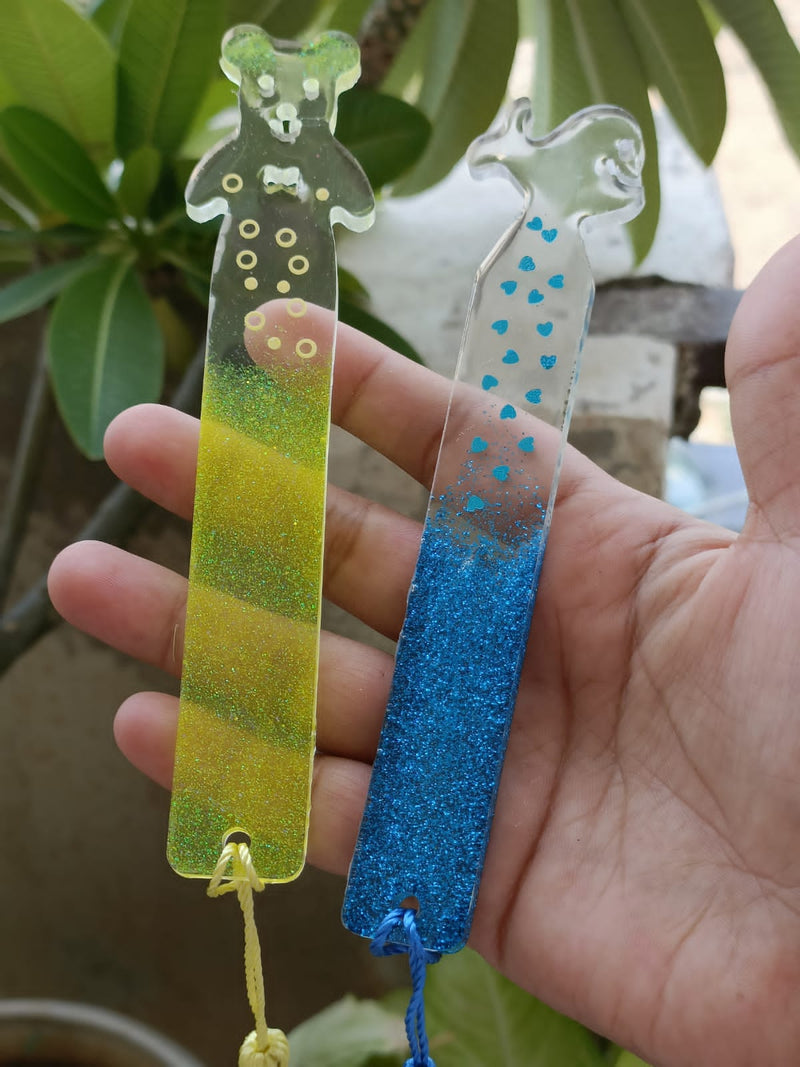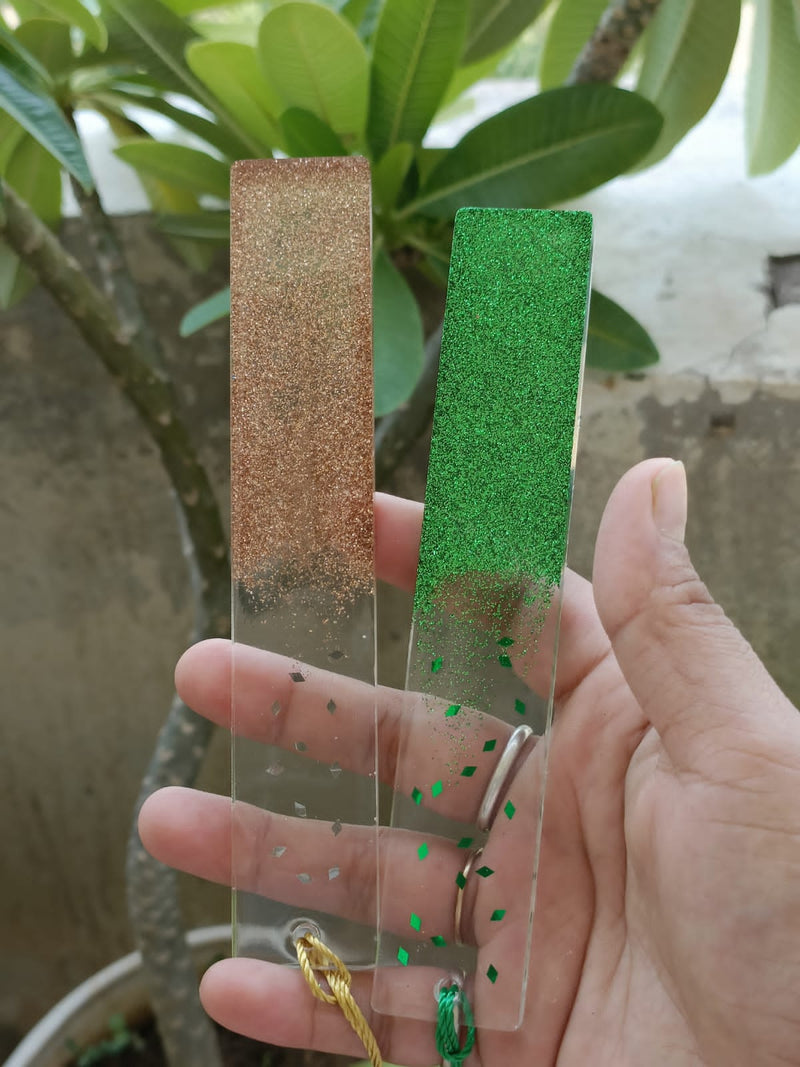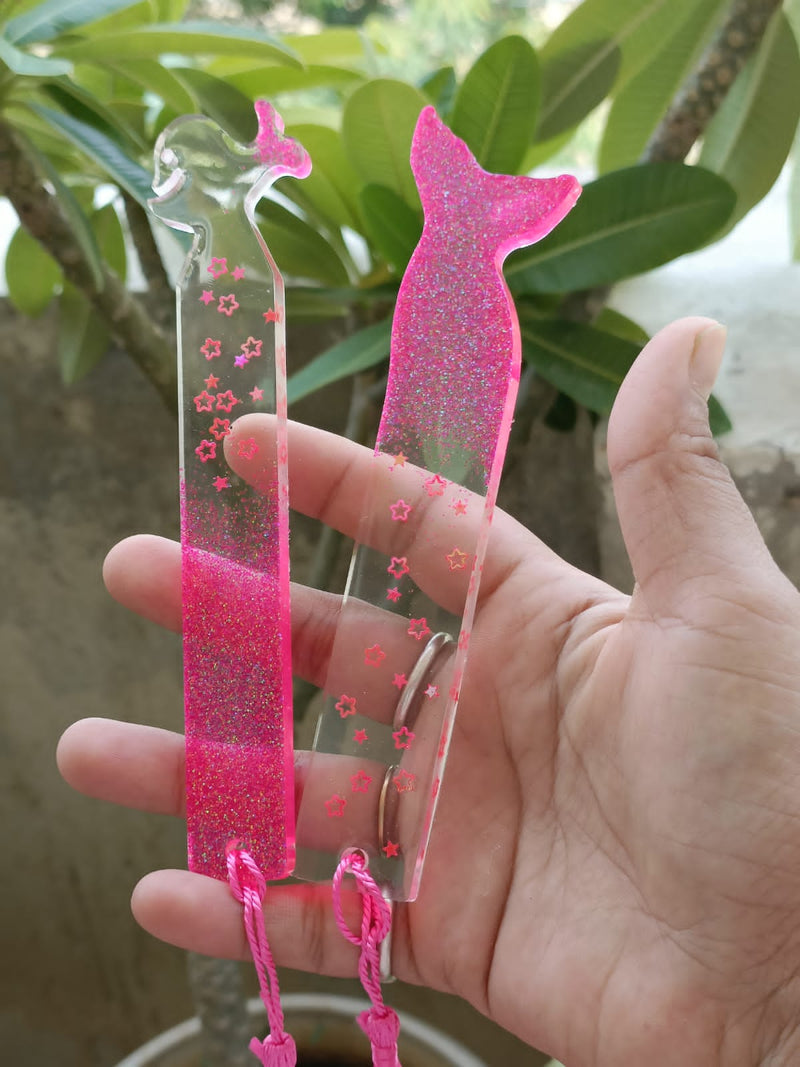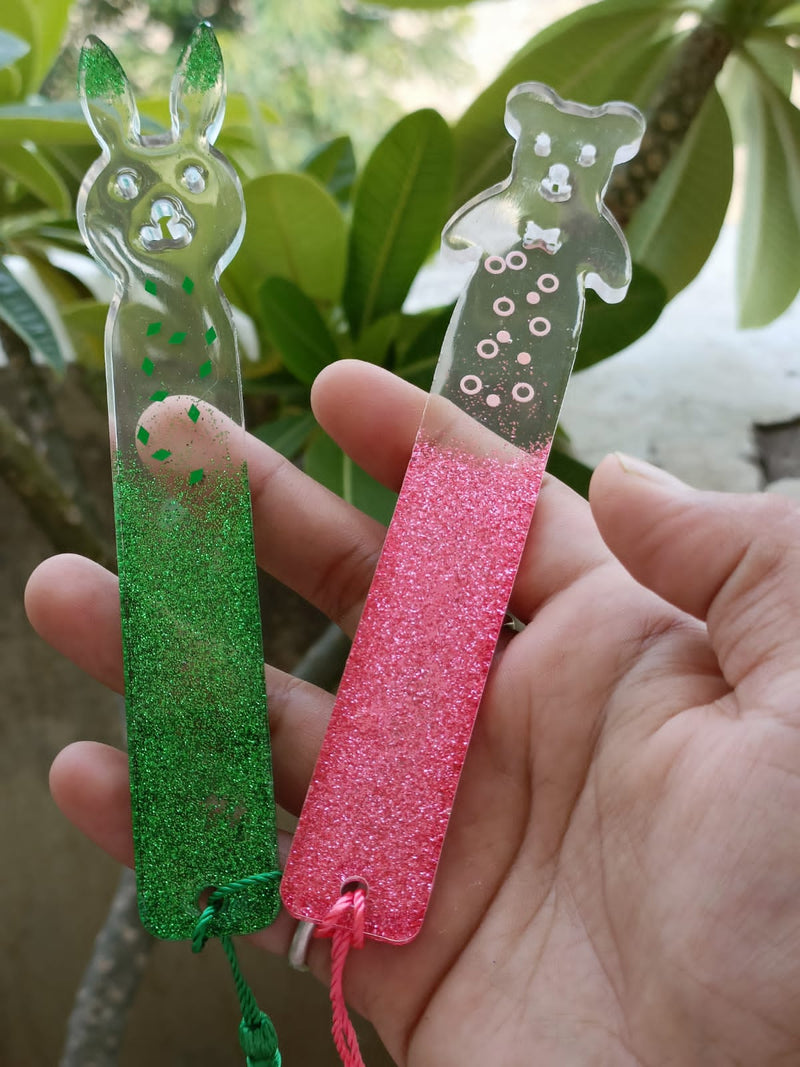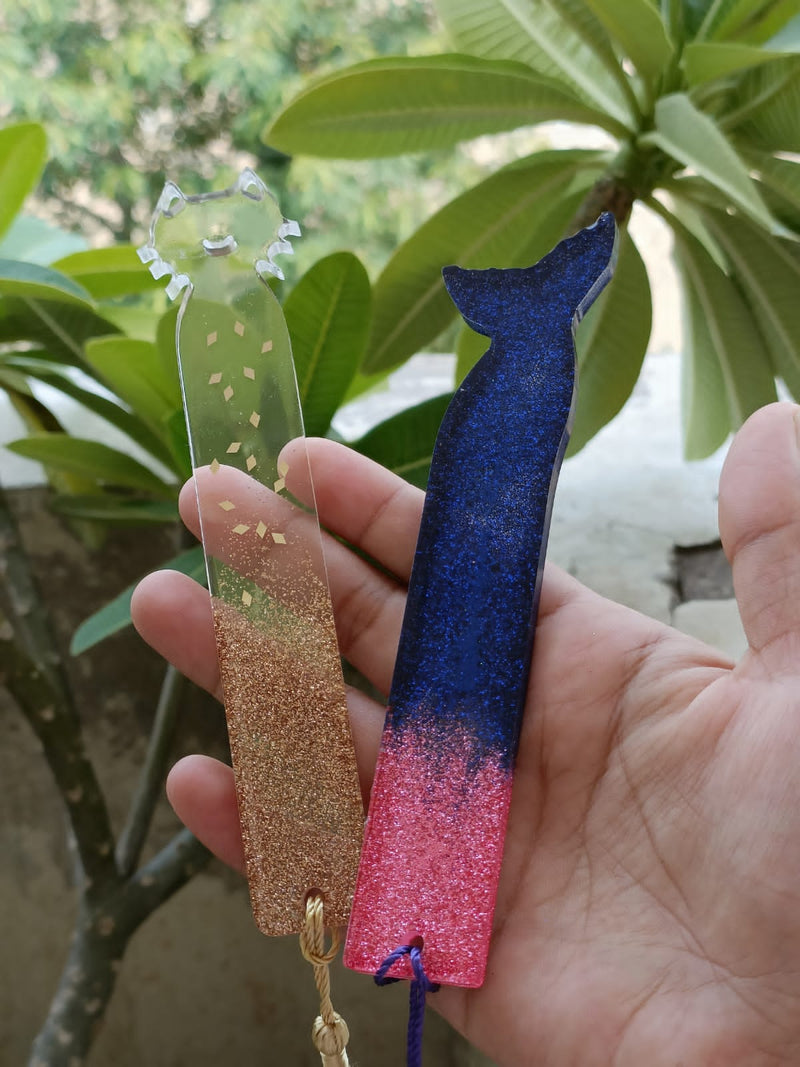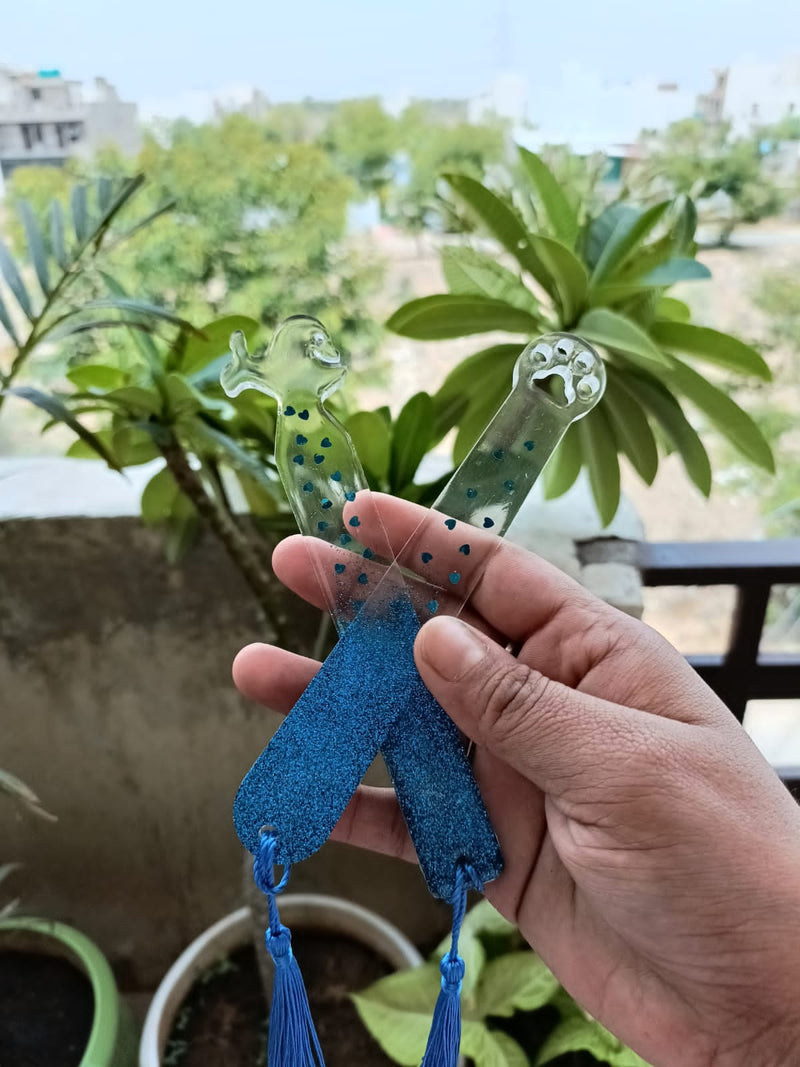 Resin Bookmark with Tassels - Set of 2
Sale price
₹ 380.00
Regular price
₹ 799.00
52% OFF
Sold out
Unique Bookmarks for Book Lovers, Handmade
Personalization Available, for Bulk whatsapp - +91-6376029476
Product Specification 


Brand- Classy Artz by Kavita
Color- Multi - Color
Style- Bookmark
Material Type- Epoxy Resin
Best For- Gifting, Birthdays, Interior Decorators, Book lovers, Books


* For Personalization & Customization must place pre order with requirement. Order Standard Delivery time 7-14 Days.


Introducing the perfect gift for book lovers - the Classy Artz handmade resin bookmarks! Made with high-quality epoxy resin, these bookmarks are perfect for birthdays or as a thoughtful gift for any bookworm in your life.

Unlike traditional bookmarks that easily slip out or get lost, our resin bookmarks are unique and durable, ensuring that your loved one's place in their favorite book is secure. Plus, with the option to personalize the bookmark with their name, it adds a special touch that will be appreciated for years to come.

We take pride in offering only the highest quality handmade bookmarks online. Not only are they stylish and functional, but they are also eco-friendly and made with the utmost care and attention to detail. Plus, when you order bookmarks online from us, you can enjoy free shipping all over India, including major cities such as Mumbai, Pune, Delhi, Ahmedabad, Surat, Chennai, Kolkata, Bangalore, and Hyderabad.

By shopping at Classy Artz, you can trust that you are getting a reliable product that is perfect for any occasion. Whether it's a birthday, a holiday, or just a special treat, our resin bookmarks make the perfect gift that will be cherished for years to come. Don't settle for a plain, boring bookmark - order a personalized resin bookmark from our website today and add a touch of class to your reading experience!

So what are you waiting for? Buy bookmarks online from us and add a touch of uniqueness and style to your reading experience. With our wide range of classy bookmarks made from high-quality epoxy resin, you are sure to find the perfect one for yourself or your loved ones. Order now and enjoy free shipping and our trusted and reliable service!
At Classy Artz, we offer a hassle-free shipping policy to ensure your satisfaction. Our ready-made products will be shipped within 2-4 days, allowing you to enjoy your purchase in no time. We understand the importance of prompt delivery, and that's why we strive to get your order to you as quickly as possible. What's more, we are proud to offer free shipping on all our products, making your shopping experience even more enjoyable. Shop with confidence at Classy Artz and let us take care of the rest.