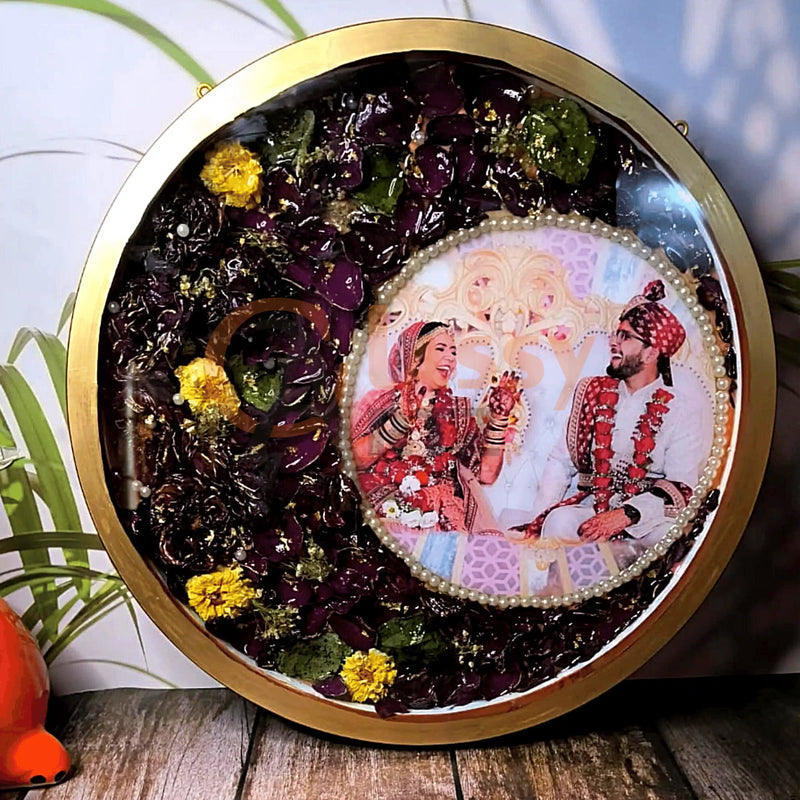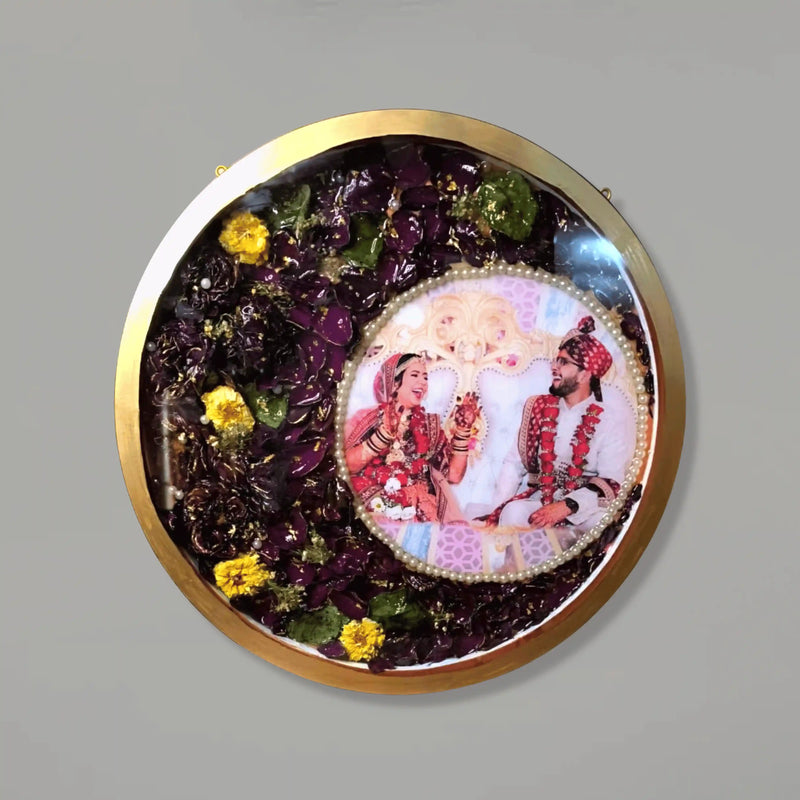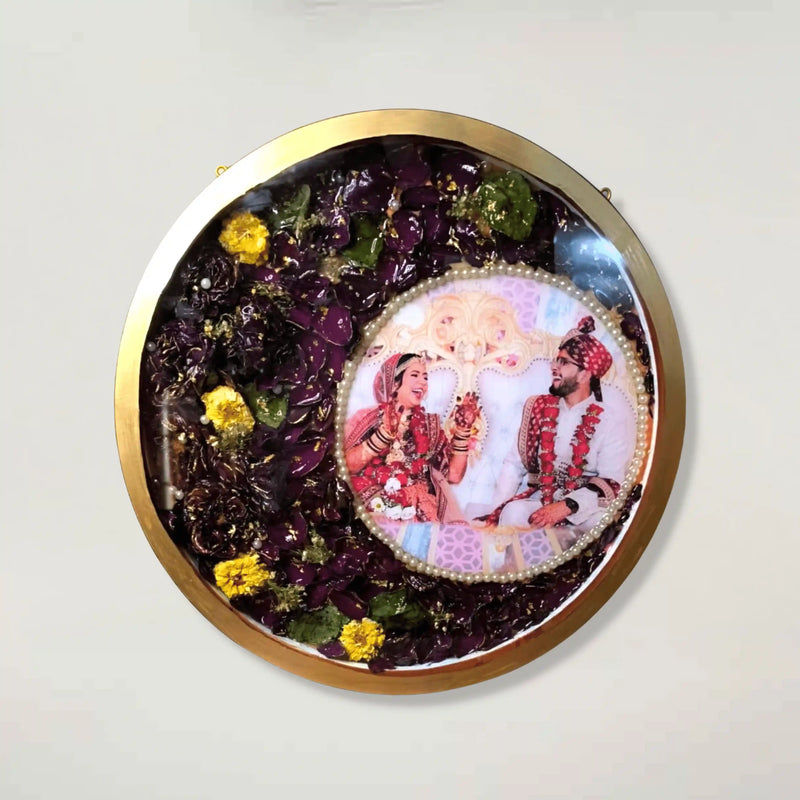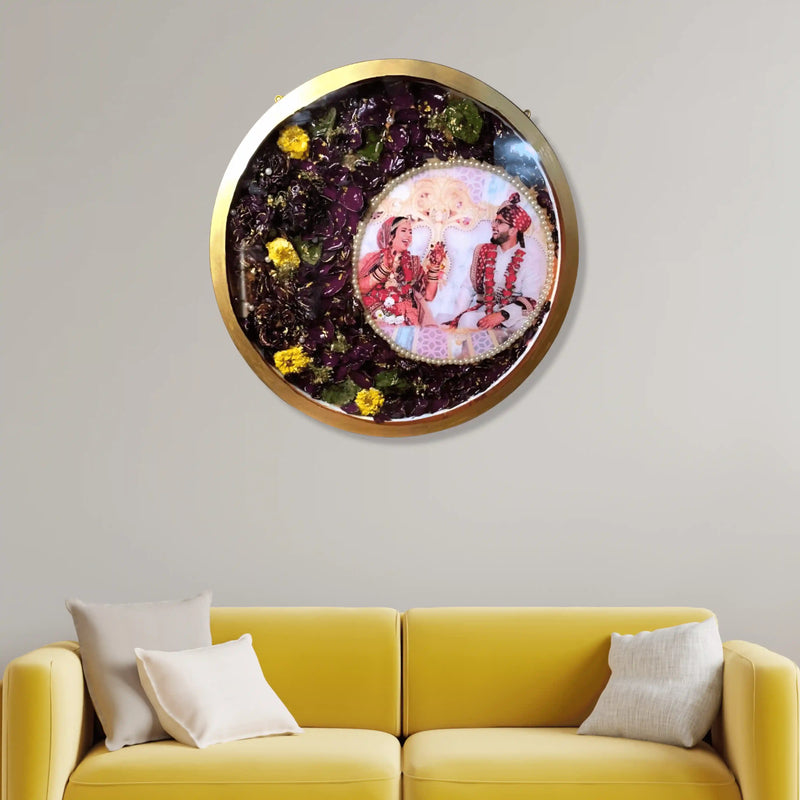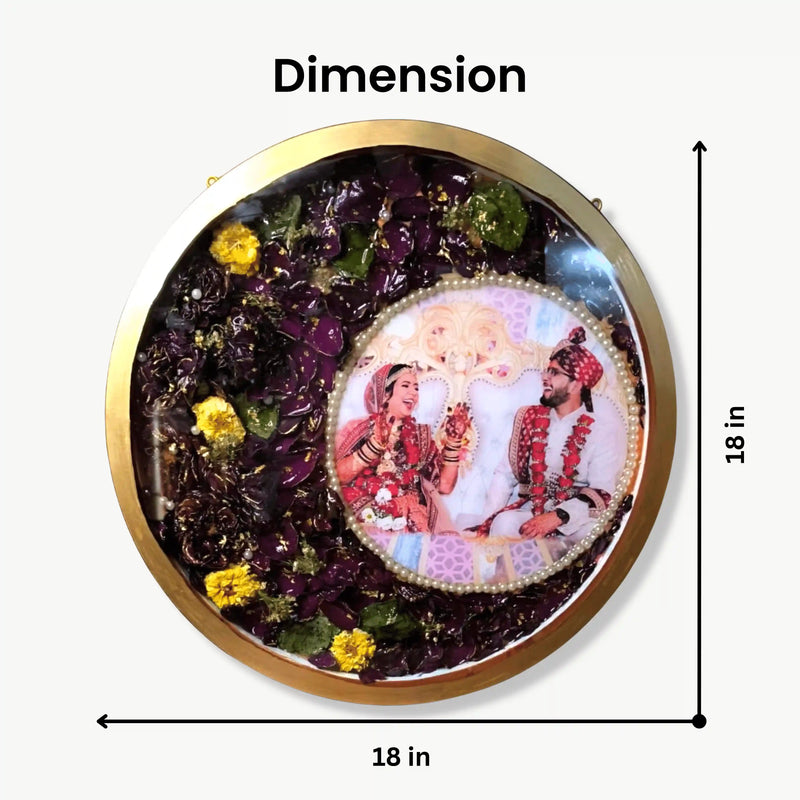 Resin flower preservation Photo Frame Round
Sale price
₹ 4,500.00
Regular price
₹ 6,250.00
28% OFF
Sold out
Preserve your Varmala for forever in Resin, Free Home Delivery
Curated with Love & Affection, Customization Available, Whatsapp- +91-6376029476
| | |
| --- | --- |
| Brand | Classy Artz |
| Dimension | 15*15 inches Round |
| Thickness | 40mm |
| Style | Flower preservation |
| Material | Resin, MDF, Real Flower, Photo, Hooks, Chain for Hang |
| Color | Wood Color |
About This Item
Introducing the Classy Artz Resin Flower Preservation Photo Frame Round - the perfect way to capture the beauty and essence of your special moments. This unique and stunning photo frame is expertly crafted using high-quality materials and designed with a flower preservation style that brings your memories to life. With a dimension of 15*15 inches and a thickness of 40mm, it is the ideal size to showcase your cherished memories.

The Classy Artz Resin Flower Preservation Photo Frame Round is made with a combination of Resin, MDF, Real Flower, Photo, Hooks, and a Chain for Hang. The real flowers used in this frame are carefully chosen and preserved, ensuring that they retain their natural beauty and fragrance for a long time. The resin used in the frame is of top-notch quality and offers excellent durability and strength, ensuring that your cherished memories are well protected.

This product is designed with a wood color that perfectly complements the real flowers used in the frame, making it a perfect addition to any home décor. The hooks and chain included with the frame make it easy to hang and display anywhere in your home or office, making it an excellent conversation starter and a beautiful focal point.

At Classy Artz, we take pride in providing our customers with the best quality products at affordable prices. We offer free shipping all over India, including major cities like Mumbai, Pune, Delhi, Ahmedabad, Surat, Chennai, Kolkata, Bangalore, and Hyderabad. You can now purchase our beautiful Resin Flower Preservation Photo Frame Round with ease, knowing that you are getting the best quality at the most affordable price.

Are you looking to buy varmala preservation products for your upcoming wedding? Look no further than Classy Artz! We offer the best varmala preservation products in the market, with a personalized touch that ensures your wedding garland is unique and special. Our handmade wedding garland is designed to match your personal style and preferences, ensuring that your wedding memories are captured and preserved for a lifetime.

In conclusion, the Classy Artz Resin Flower Preservation Photo Frame Round is a unique and stunning product that is perfect for capturing and preserving your cherished memories. With its high-quality materials, expert craftsmanship, and affordable price, this photo frame is a must-have for anyone looking to showcase their special moments. Whether you're looking to buy varmala preservation products or simply want to add a touch of elegance to your home, Classy Artz has got you covered.