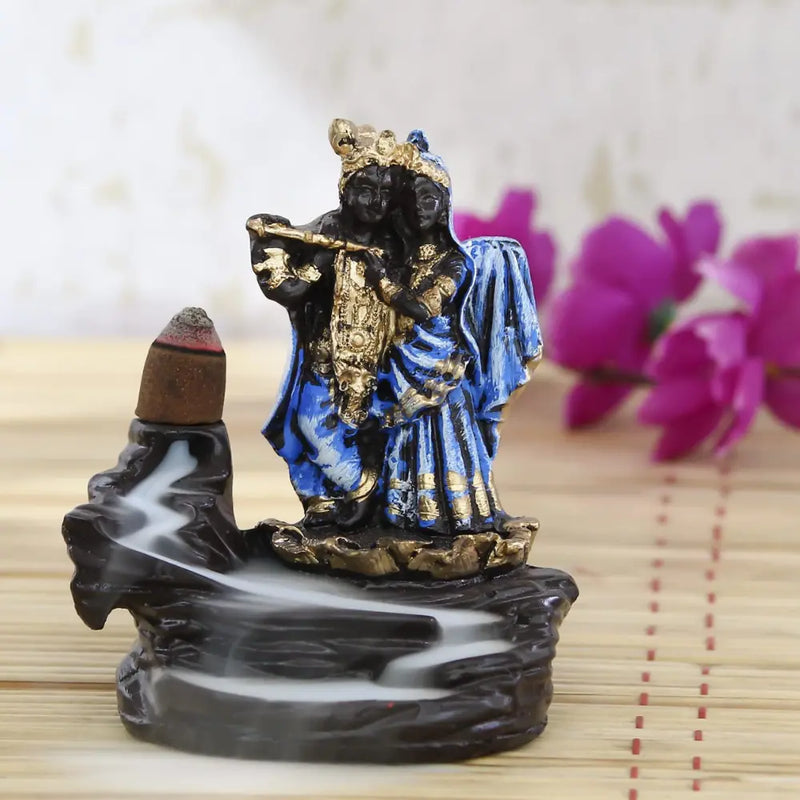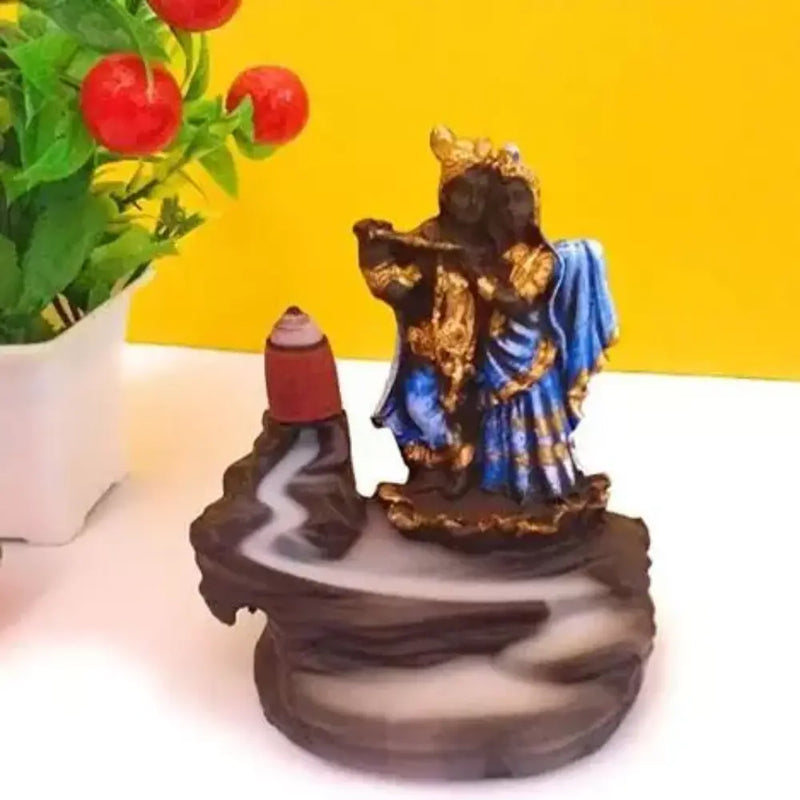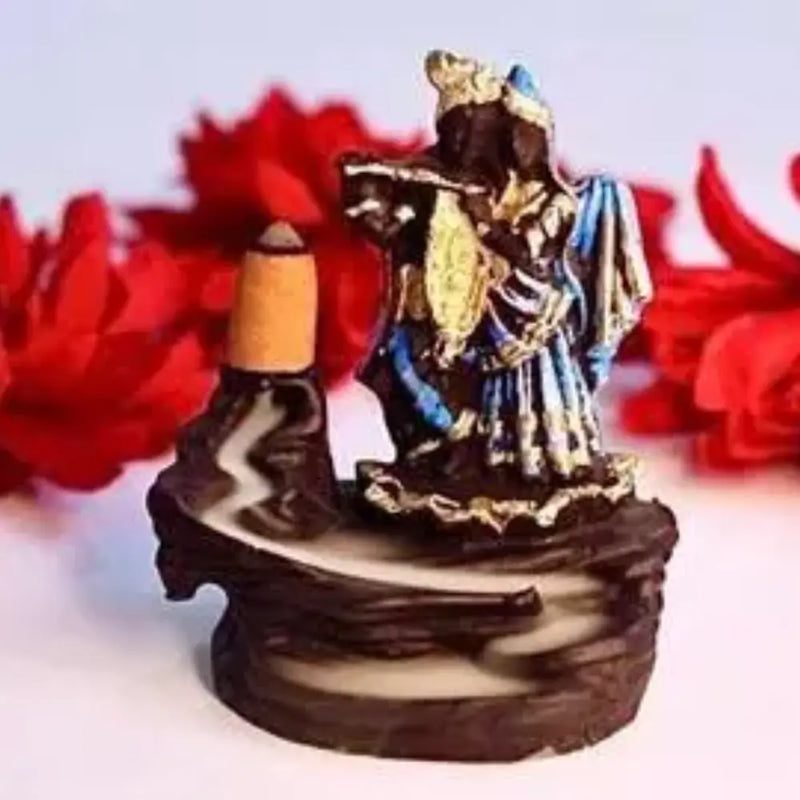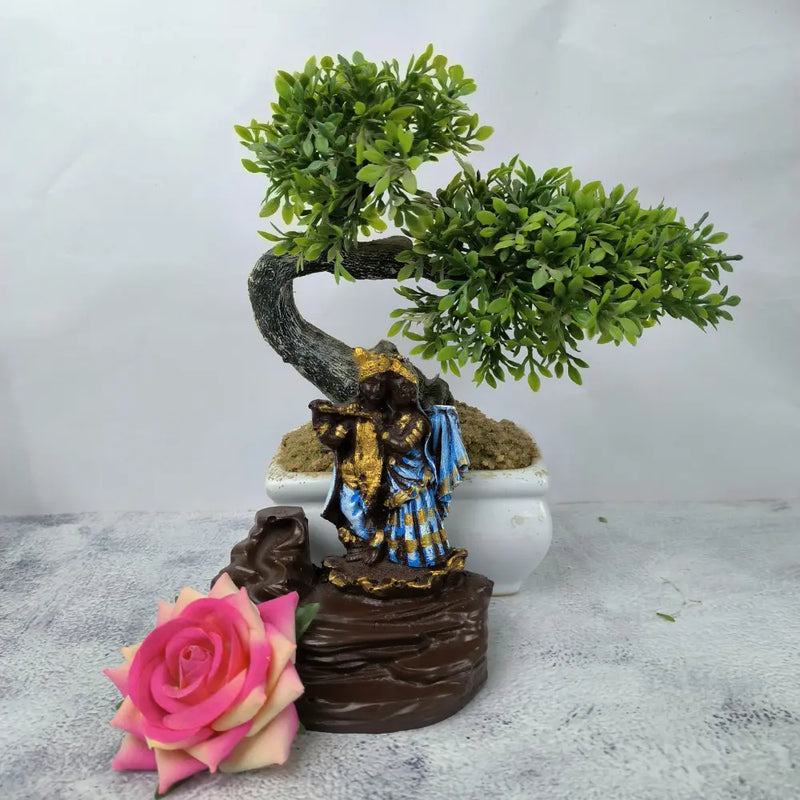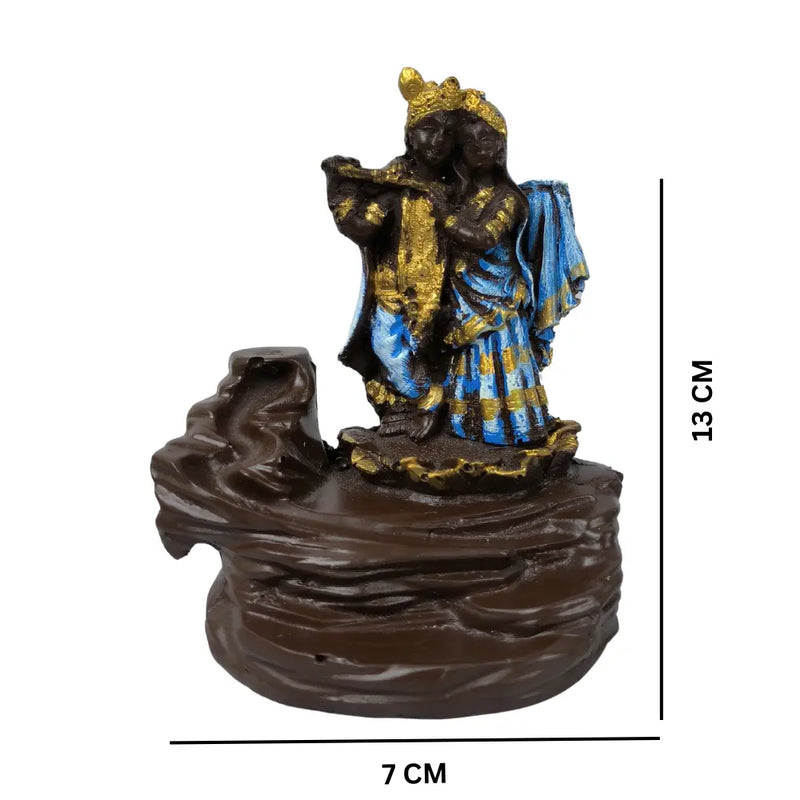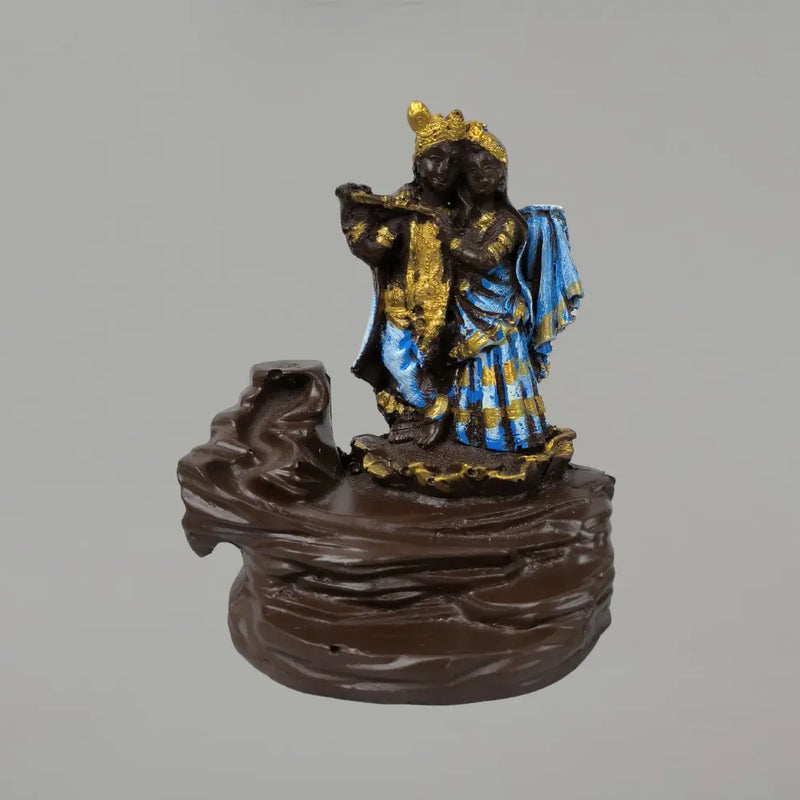 Radha krishna statue dhoop batti Holder Decorative Showpiece with 10 Free Smoke Backflow Scented Cone Incenses for pooja room, décor your home, office and gift your relatives
Sale price
₹ 499.00
Regular price
₹ 699.00
29% OFF
Sold out
Table Top & Showpiece with Premium Quality & Finishing
Best for Home Decor, Gifting, statue & Idols lovers
| | |
| --- | --- |
| Brand | Classy Artz |
| Theme | Office |
| Color | Multicolour |
| Style | Conical |
| Material | Polyresin |
| Type | Radha krishna |
| Dimensions | 3.93L x 3.54W x 2.75H inch |
| Room Type | Pooja Room, Table, Office, Home Decor, Living Room |
...
Introducing the Radha Krishna Statue Dhoop Batti Holder Decorative Showpiece by Classy Artz! Enhance the ambiance of your sacred pooja room, adorn your home or office, and delight your loved ones with this exquisite and meaningful piece of art.
Crafted with precision and care, this stunning polyresin showpiece features the divine figures of Radha and Krishna, exuding their eternal love and devotion. The multicolored design adds a touch of modernity and vibrancy to any space, making it a perfect blend of tradition and contemporary style.
Measuring a compact 10 centimeters in length, 9 centimeters in width, and 7 centimeters in height, this conical-shaped dhoop batti holder is designed to captivate and inspire. Its sleek and elegant form is not only visually appealing but also functional. With its smooth surface, it ensures easy placement and stability for your dhoop battis, allowing you to create a tranquil atmosphere during your prayers and meditation sessions.
As an added bonus, we are including 10 free smoke backflow scented cone incenses with your purchase. These delightful incenses offer a captivating visual experience as the smoke gently cascades downwards, creating a mesmerizing effect that will leave you in awe.
Transform your surroundings into a sanctuary of serenity and spirituality. Whether you seek tranquility during your religious rituals, desire a focal point for your home or office décor, or wish to gift a loved one with something truly special, the Radha Krishna Statue Dhoop Batti Holder Decorative Showpiece is the perfect choice.
Order now and bring the divine presence of Radha and Krishna into your life. Elevate your surroundings and experience the blissful aura that this remarkable showpiece emanates. Don't miss out on this opportunity to create an atmosphere of peace, love, and devotion. Shop now and let your spirit soar!