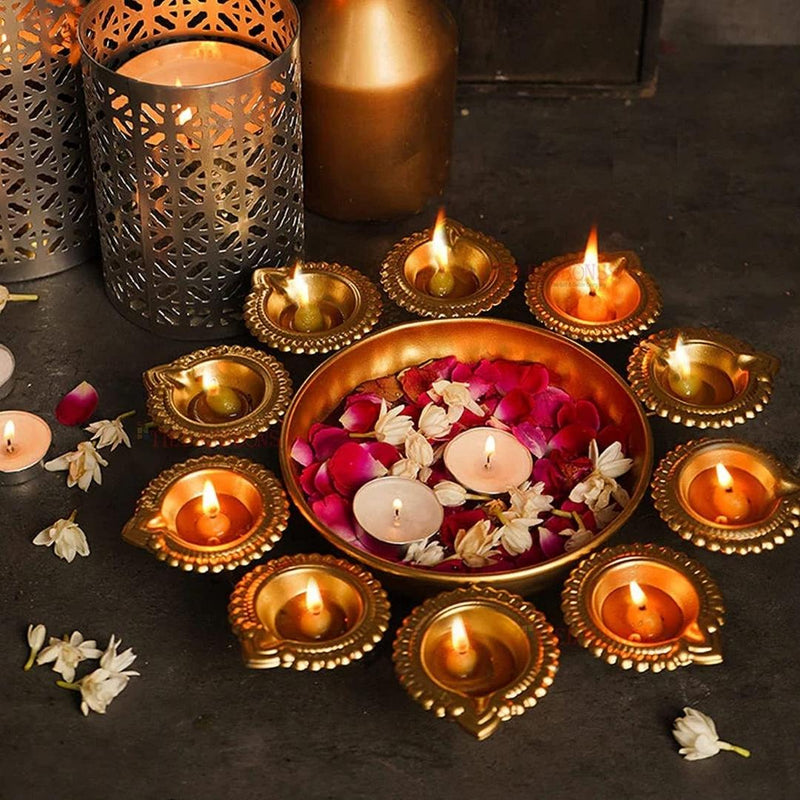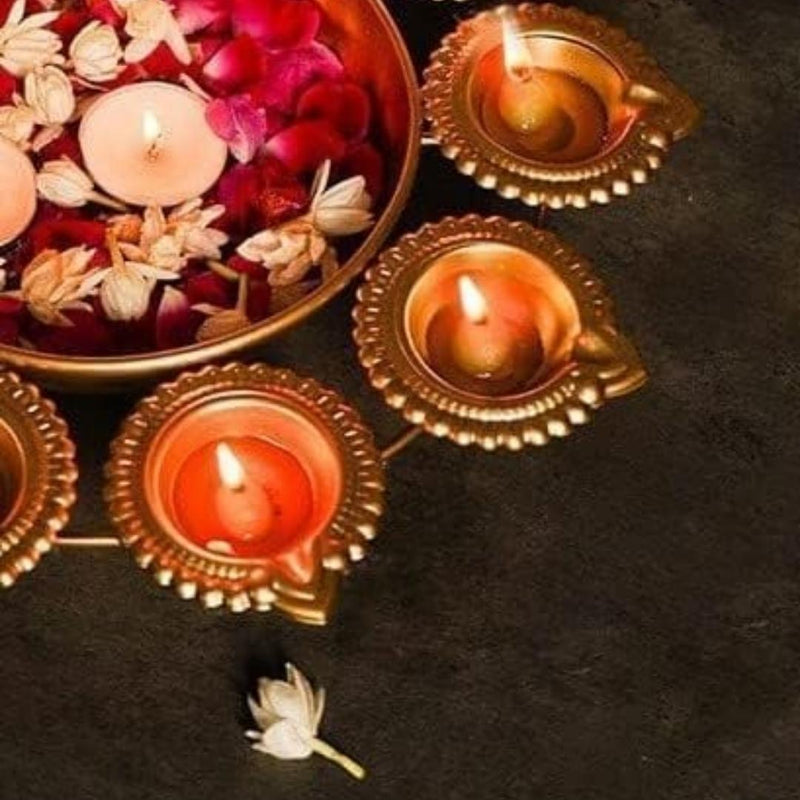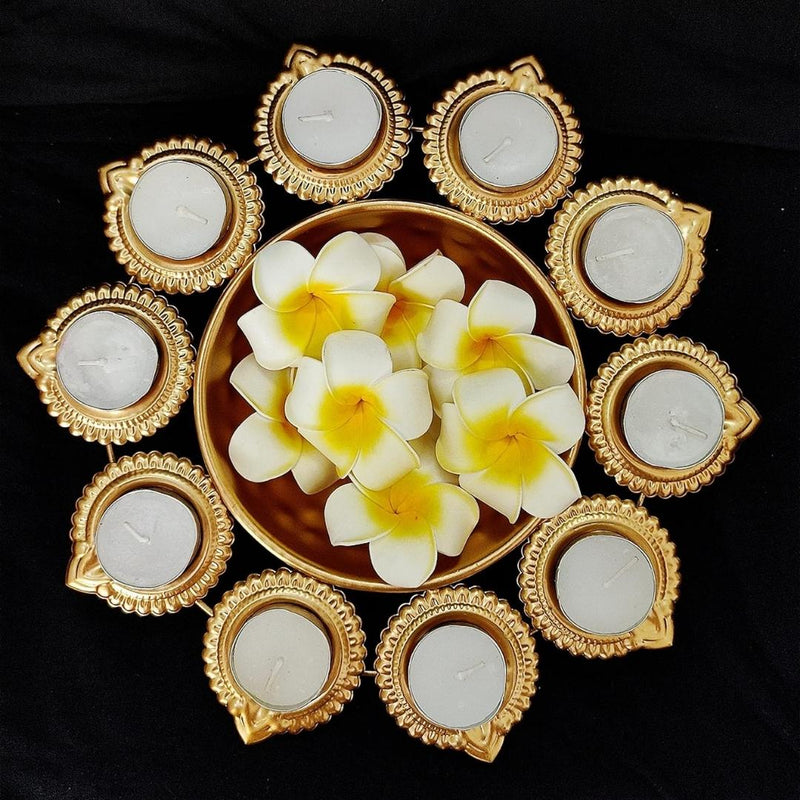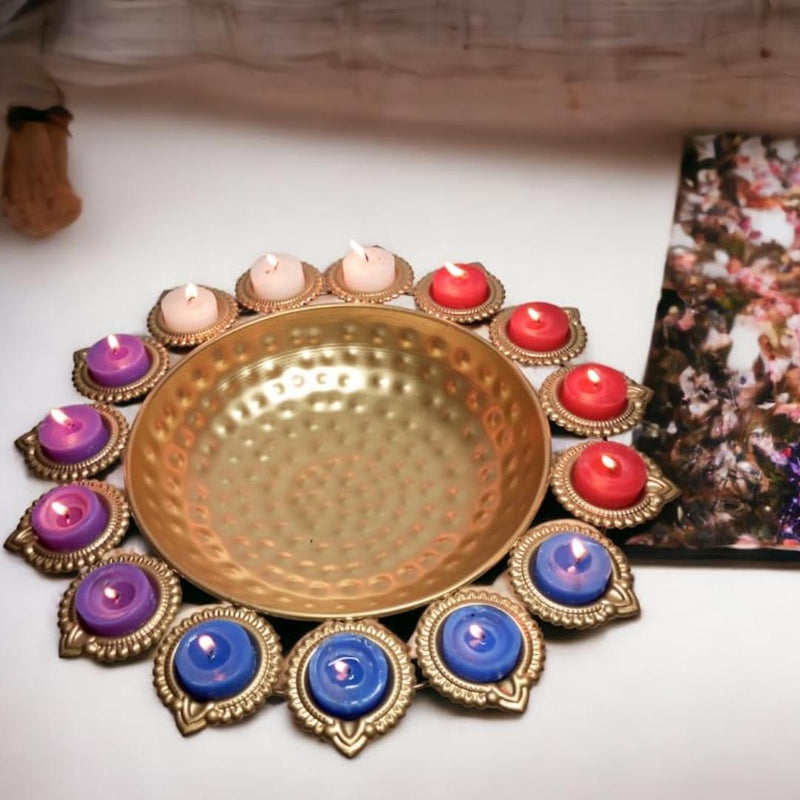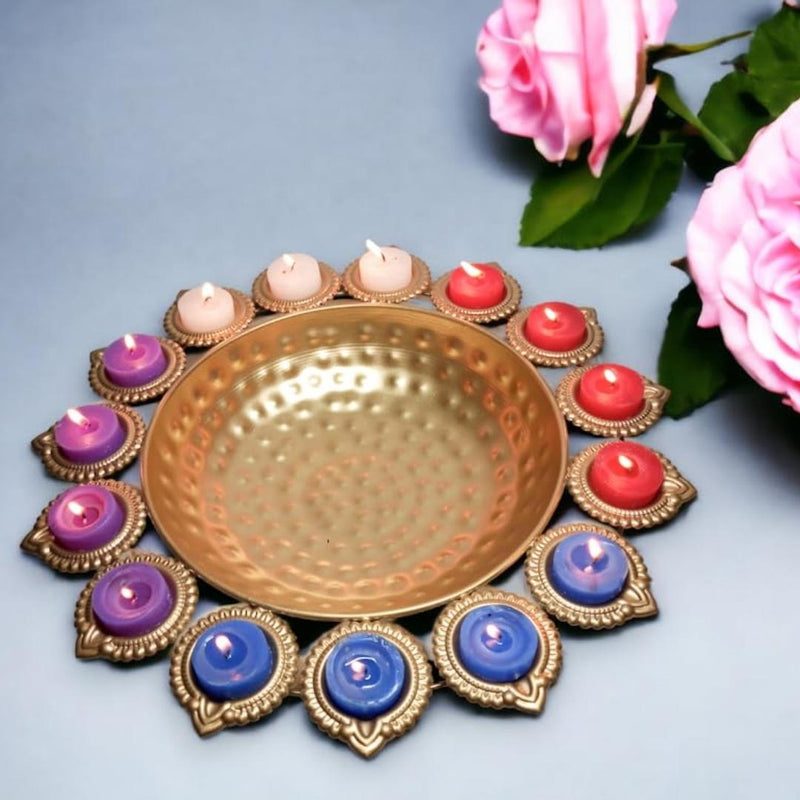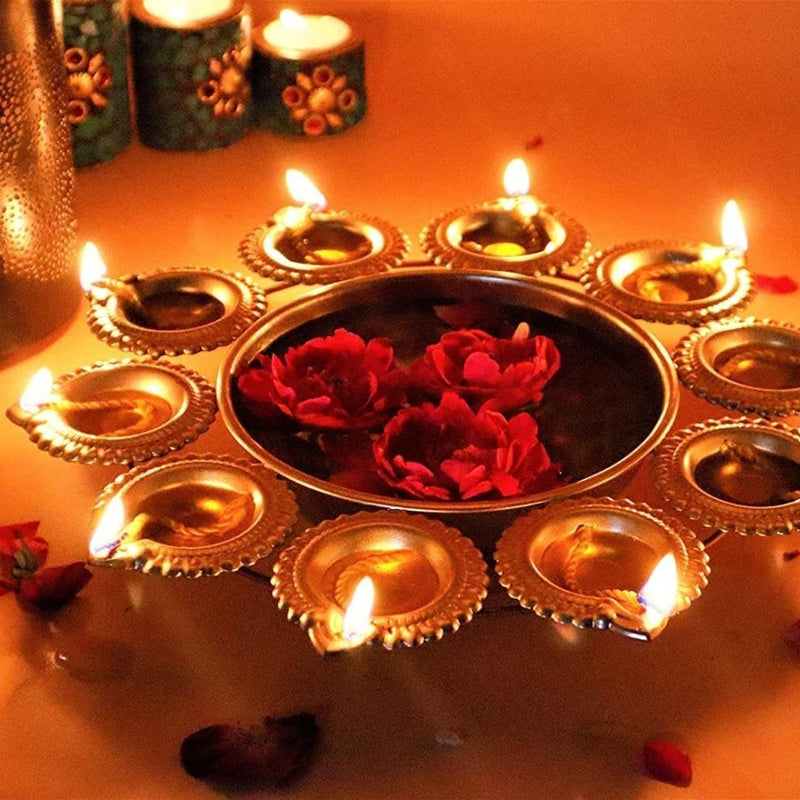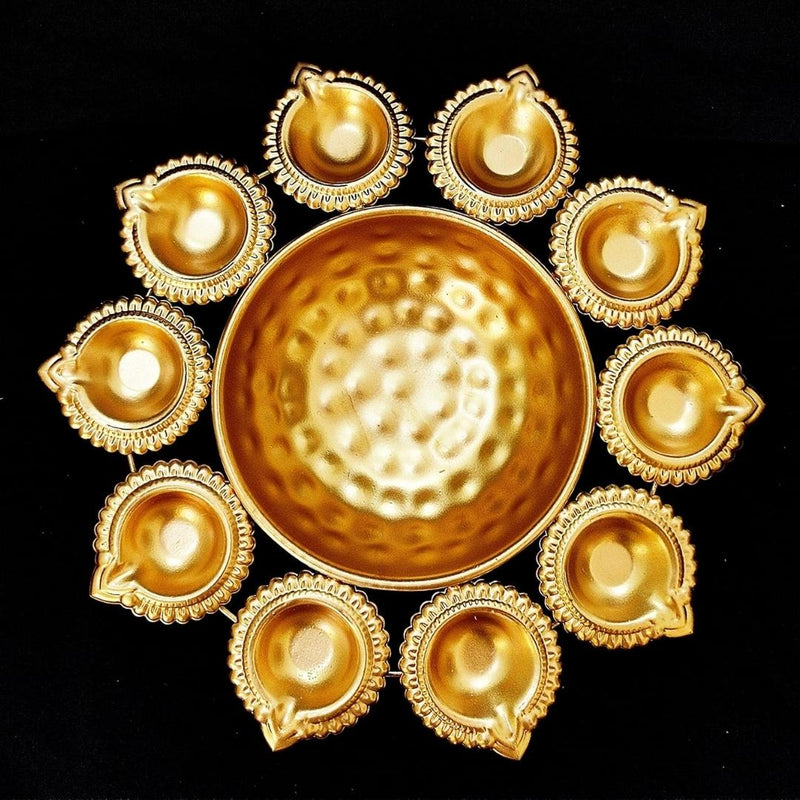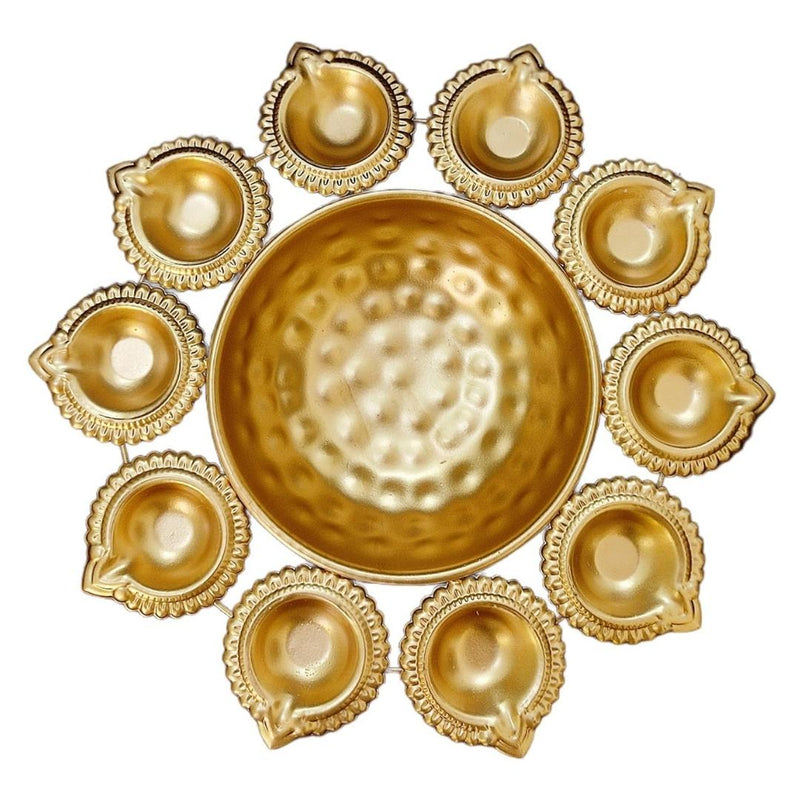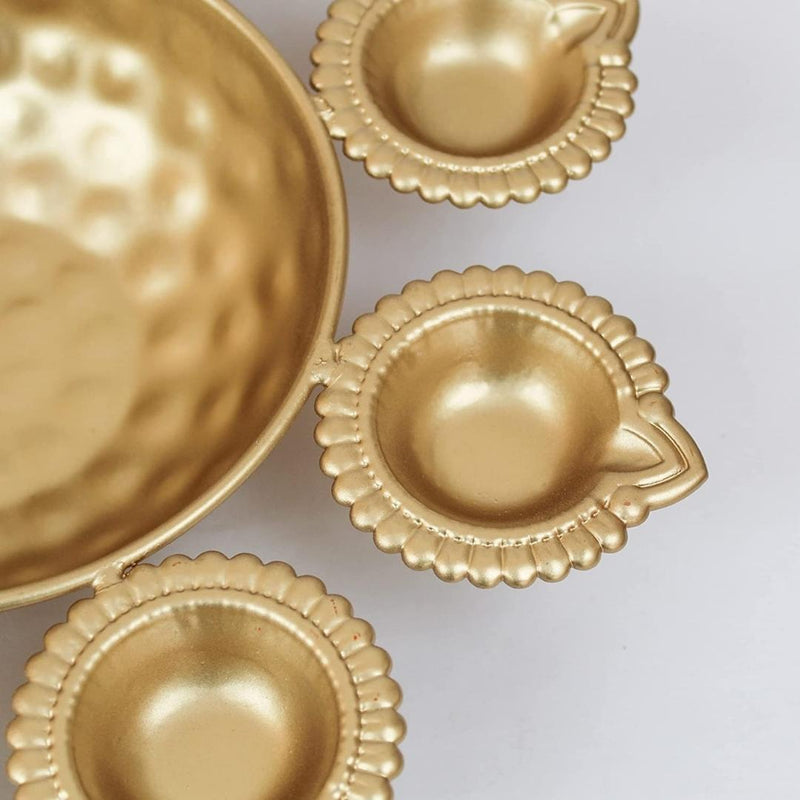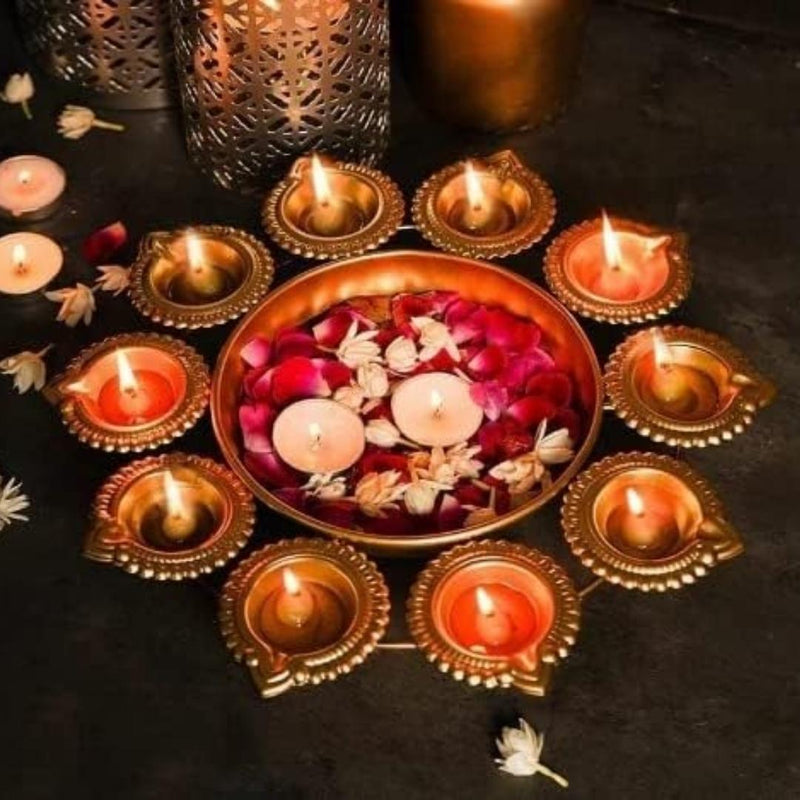 Metal Decorative Urli Bowl for Diwali Festive Round Diya Shape Candles Bowl for Festival Decor Set of 5 (Golden, Diameter: 12 inches)
Sale price
₹ 2,000.00
Regular price
₹ 3,100.00
35% OFF
Sold out
GET 300₹ Off On Order Above 5,000₹. Use SAVE300
Free Shipping on Order Above 5,000₹
Introducing the "Classy Artz" Metal Decorative Urli Bowl Set of 5 in a stunning round Diya shape, designed to illuminate your Diwali festivities with elegance and charm. These exquisite golden-hued bowls, each boasting a generous 12-inch diameter, are the perfect addition to your festival decor.
Crafted with meticulous attention to detail, these Urli bowls capture the essence of Diwali, the Festival of Lights, in a truly captivating manner. Their round Diya shape pays homage to the traditional oil lamps that adorn homes during this auspicious occasion, making them a symbol of warmth and radiance.
This set of 5 Urli bowls is a versatile and captivating choice for your Diwali celebrations. They can be used in various ways, from holding vibrant and fragrant flower petals to floating candles or even as a central piece for your rangoli designs. These bowls are a statement of opulence and a perfect embodiment of the festive spirit.
Classy Artz brings you not just a decorative accessory but a piece of tradition and culture. Elevate your Diwali decor with this set of Metal Decorative Urli Bowls and create a captivating ambiance that resonates with the spirit of the festival. Illuminate your home with the golden glow of these exquisite Diya-shaped bowls and make this Diwali a truly memorable and radiant celebration.
At Classy Artz, we offer a hassle-free shipping policy to ensure your satisfaction. Our ready-made products will be shipped within 2-4 days, allowing you to enjoy your purchase in no time. We understand the importance of prompt delivery, and that's why we strive to get your order to you as quickly as possible. What's more, we are proud to offer free shipping on all our products, making your shopping experience even more enjoyable. Shop with confidence at Classy Artz and let us take care of the rest.