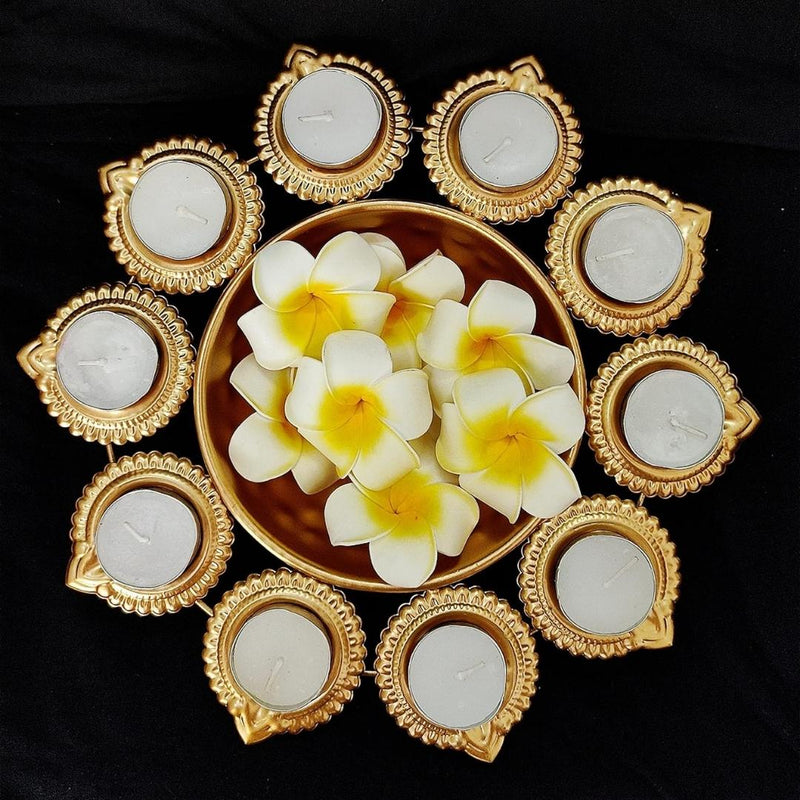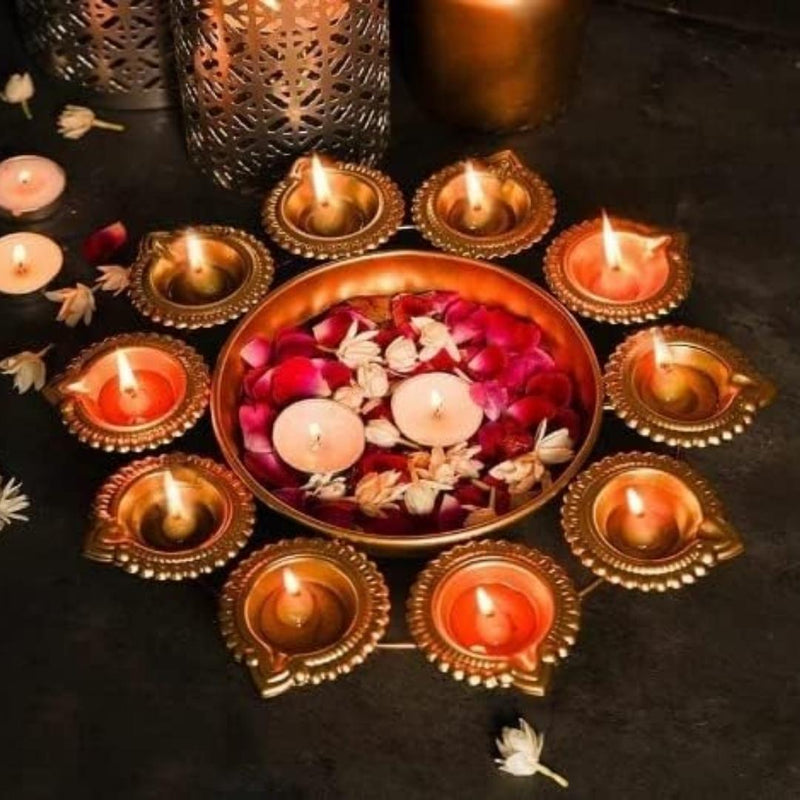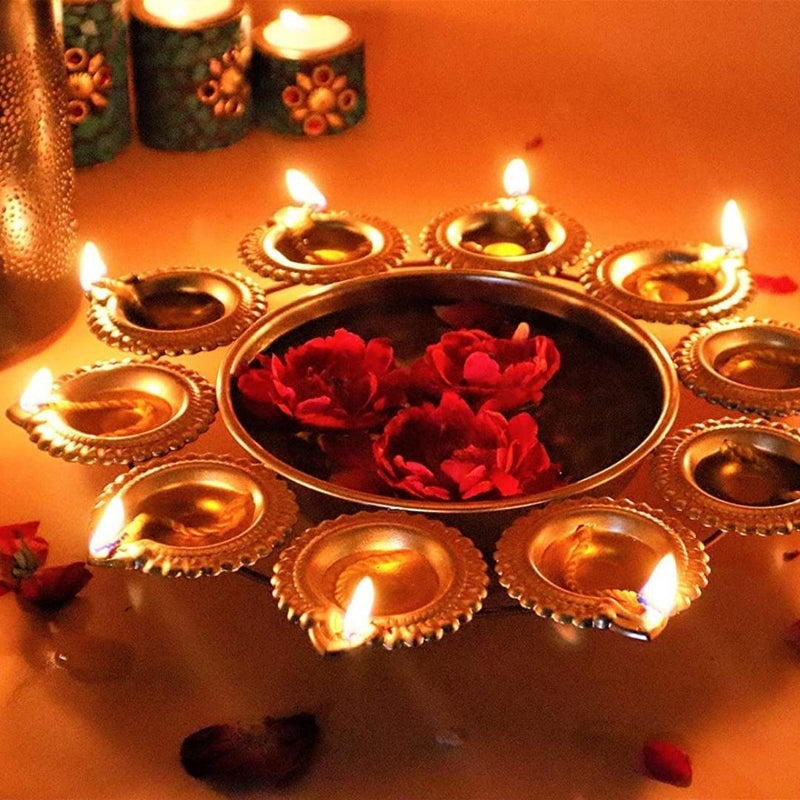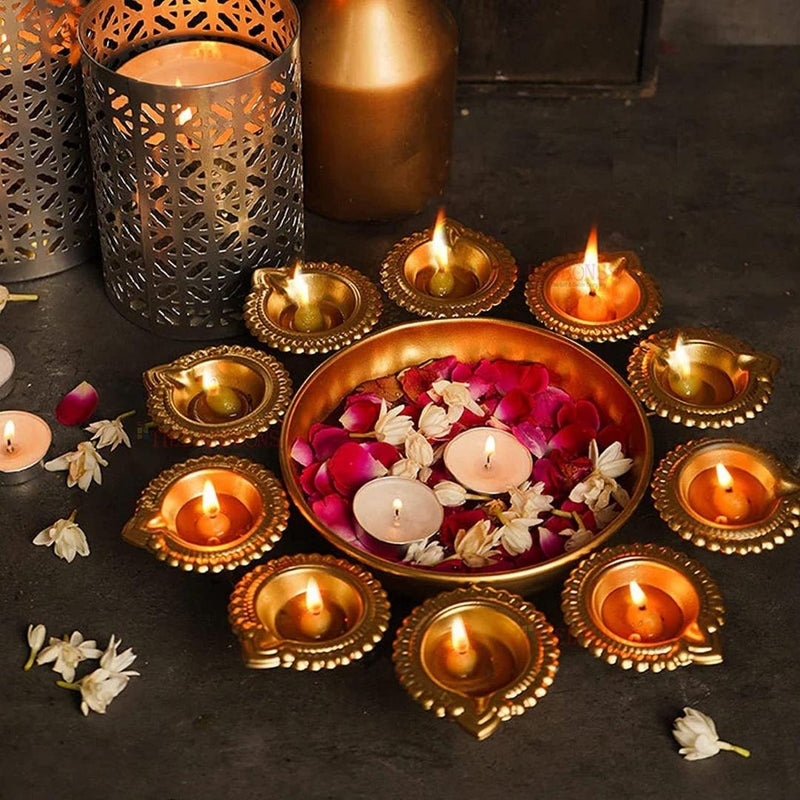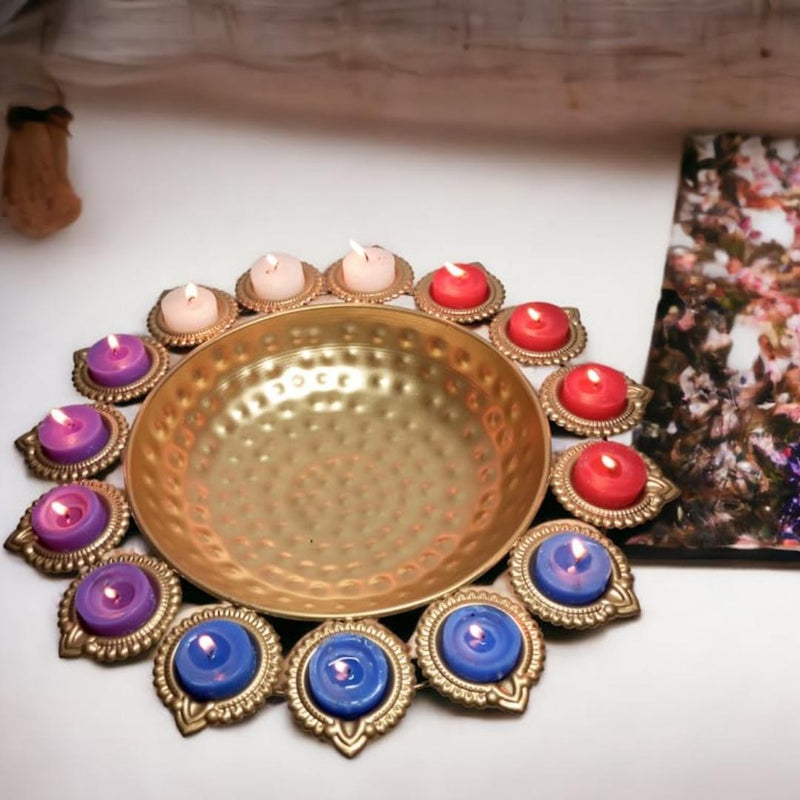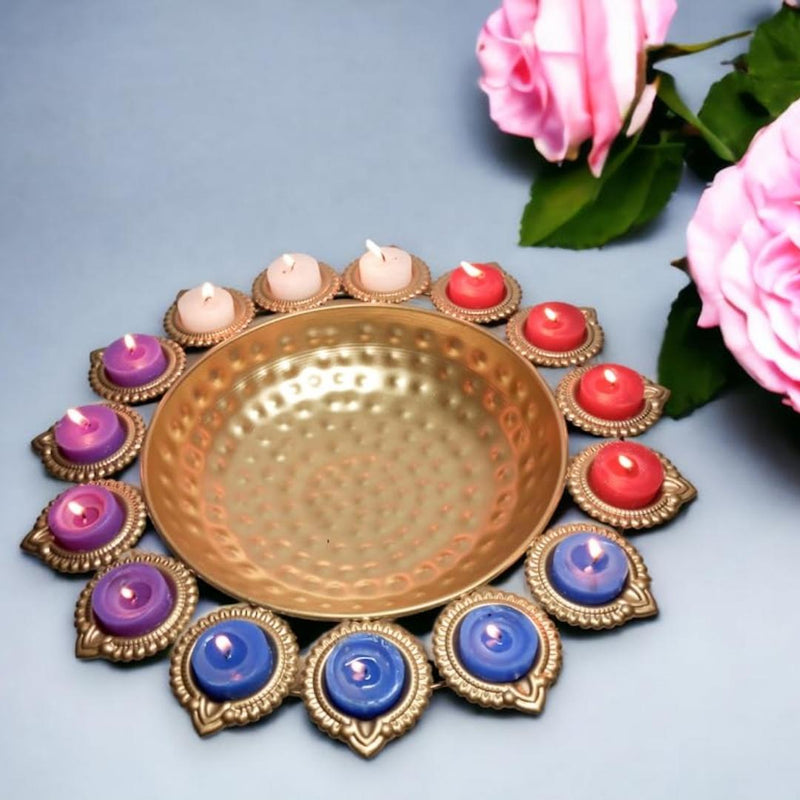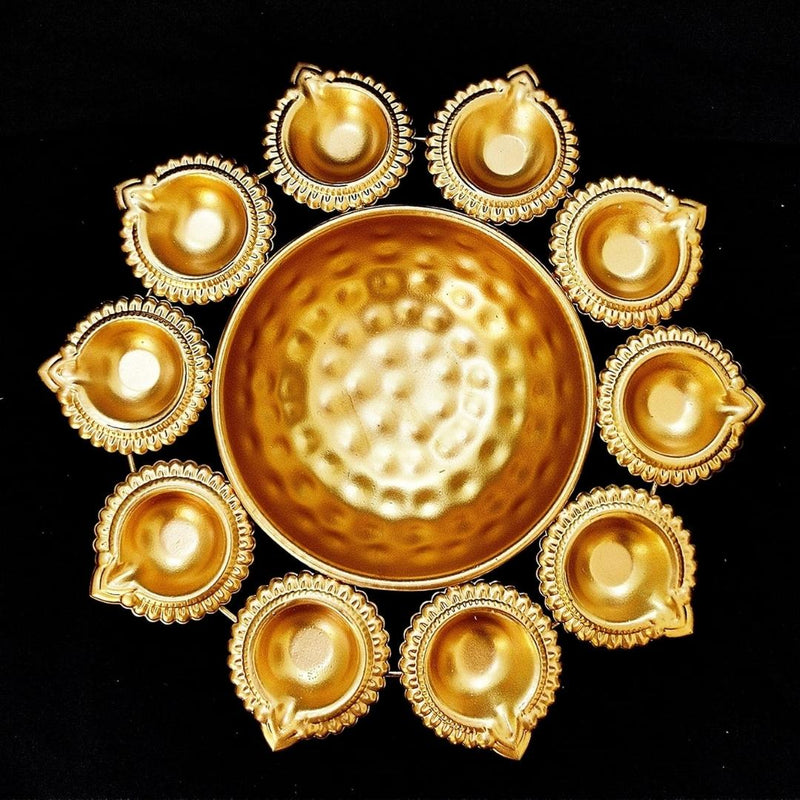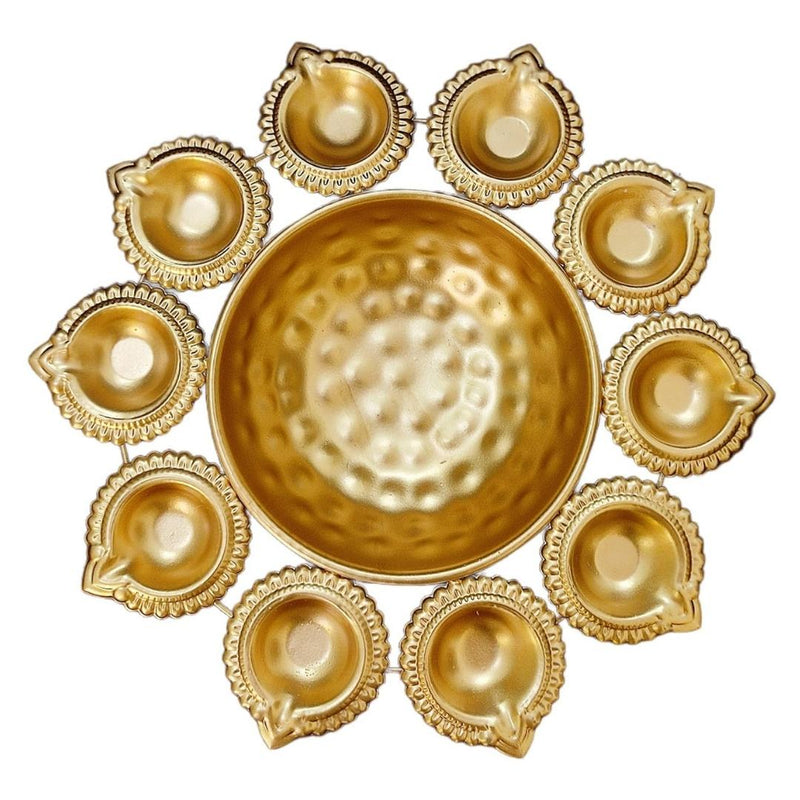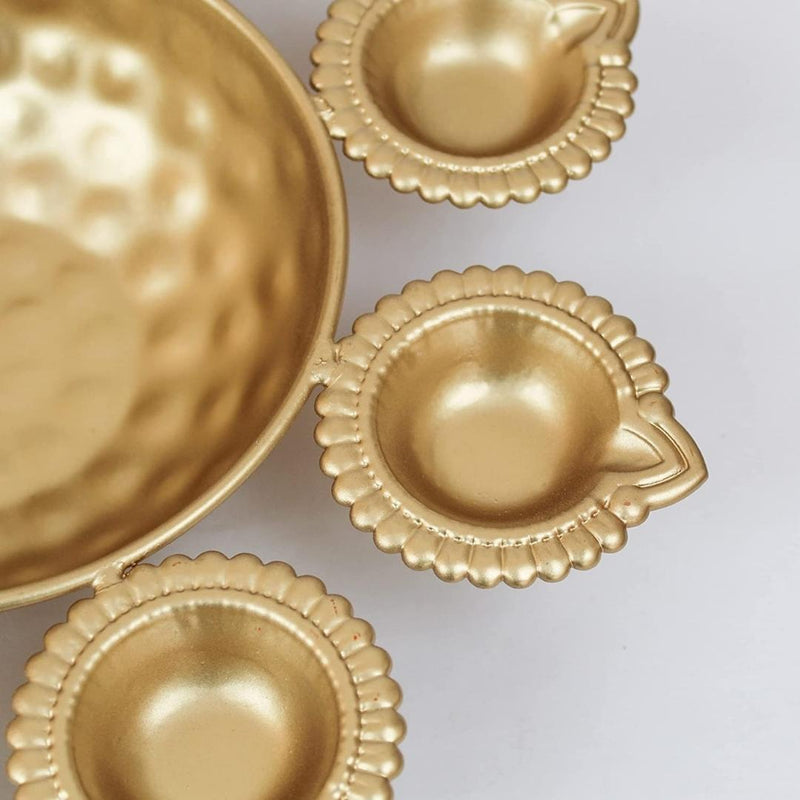 Metal Decorative Urli Bowl for Diwali Festive Round Diya Shape Candles Bowl for Festival Decor Set of 2 (Golden, Diameter: 12 inches)
Sale price
₹ 1,200.00
Regular price
₹ 1,999.00
40% OFF
Sold out
Table Top & Showpiece with Premium Quality & Finishing
Best for Home Decor, Gifting, statue & Idols lovers

Introducing the "Classy Artz" Metal Decorative Urli Bowl Set, a stunning addition to your Diwali festivities. These exquisite bowls, shaped like traditional round diyas, are designed to add a touch of elegance and charm to your festival decor. Crafted with precision and care, this set of 2 urli bowls in a radiant golden hue is destined to become the centerpiece of your Diwali celebrations.
Each urli bowl boasts a generous diameter of 12 inches, making them perfect for holding a variety of decorative items, including vibrant candles or fragrant flower petals. These bowls are not just functional but also serve as exquisite pieces of art in their own right. The ornate craftsmanship and intricate detailing on these urli bowls make them a true symbol of opulence and beauty.
Illuminate your Diwali celebrations with the warm and inviting glow of candles placed within these bowls. Whether you choose to use them as tea light holders or as containers for floating candles, the effect is sure to be mesmerizing. The round diya shape adds a traditional touch to your festive decor, creating an ambiance that is both spiritual and captivating.
Crafted with high-quality metal, these urli bowls are built to last, ensuring that you can enjoy their beauty for many Diwali celebrations to come. The golden finish exudes a sense of grandeur and sophistication, making them ideal for adorning your home during this auspicious festival.
With the "Classy Artz" Metal Decorative Urli Bowl Set, you can infuse your Diwali festivities with an air of grace and luxury. Whether you place them at the entrance of your home, on your dining table, or as a centerpiece in your living room, these urli bowls are bound to leave a lasting impression and create cherished memories of the festival of lights. Embrace the spirit of Diwali with these exquisite decorative pieces from Classy Artz.