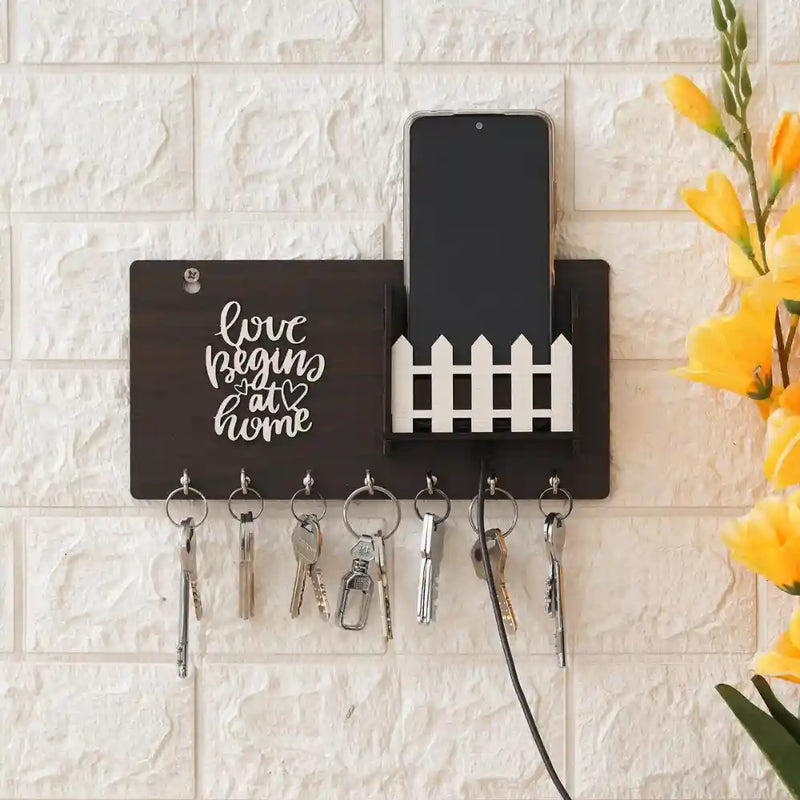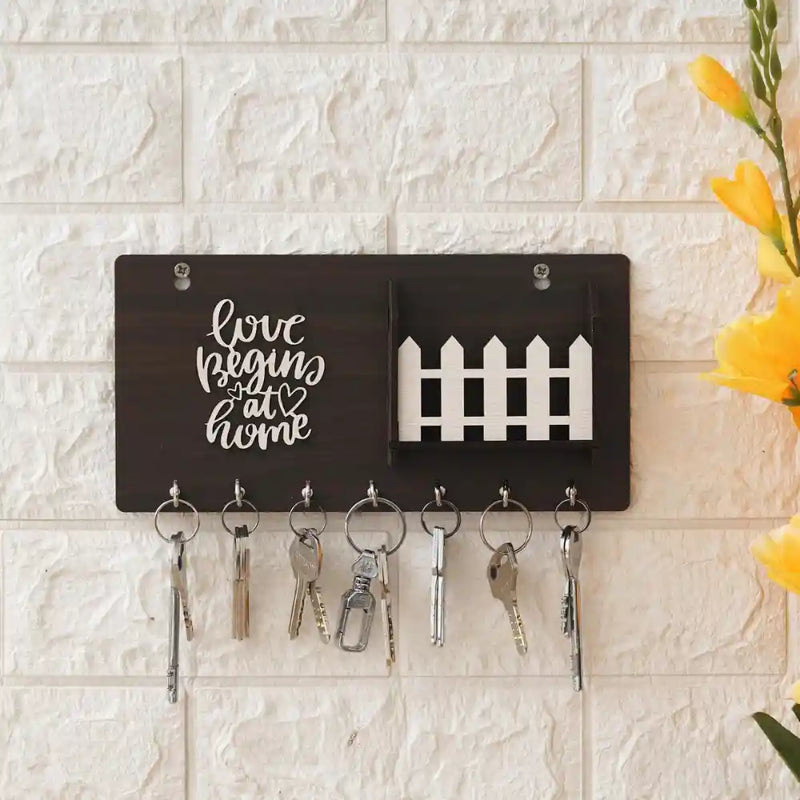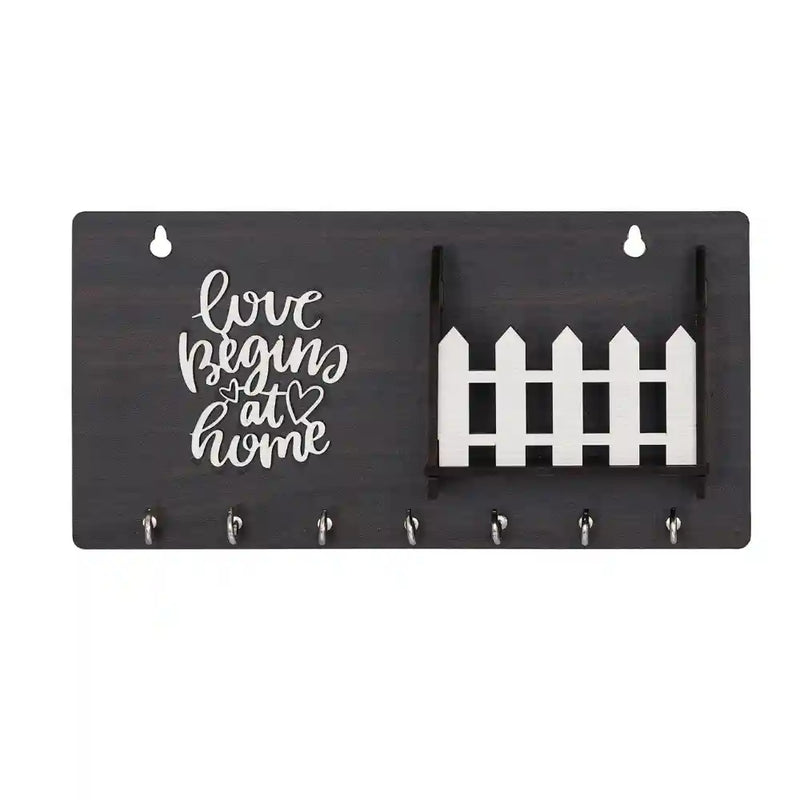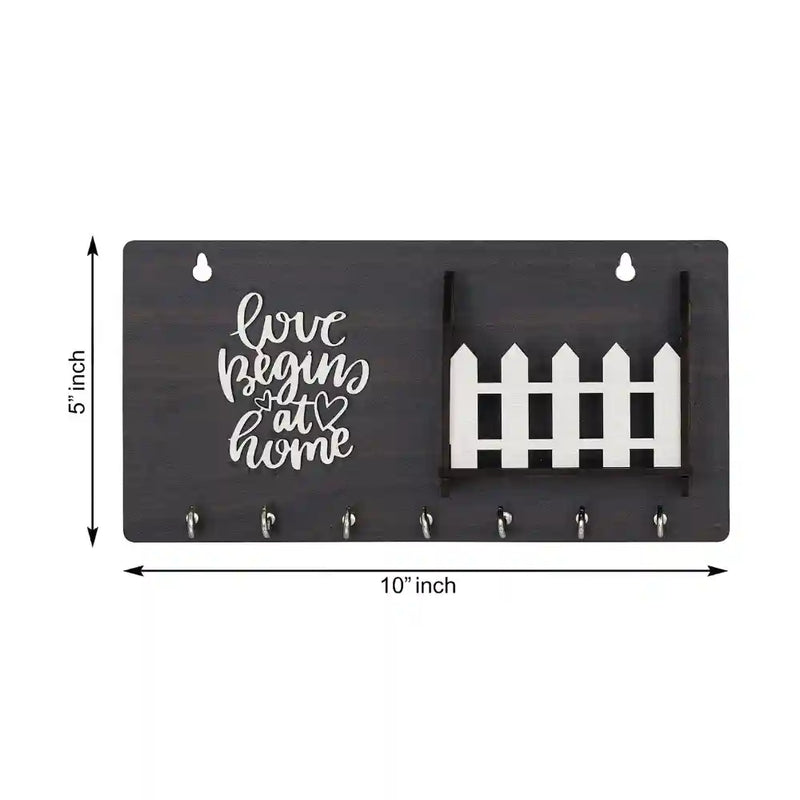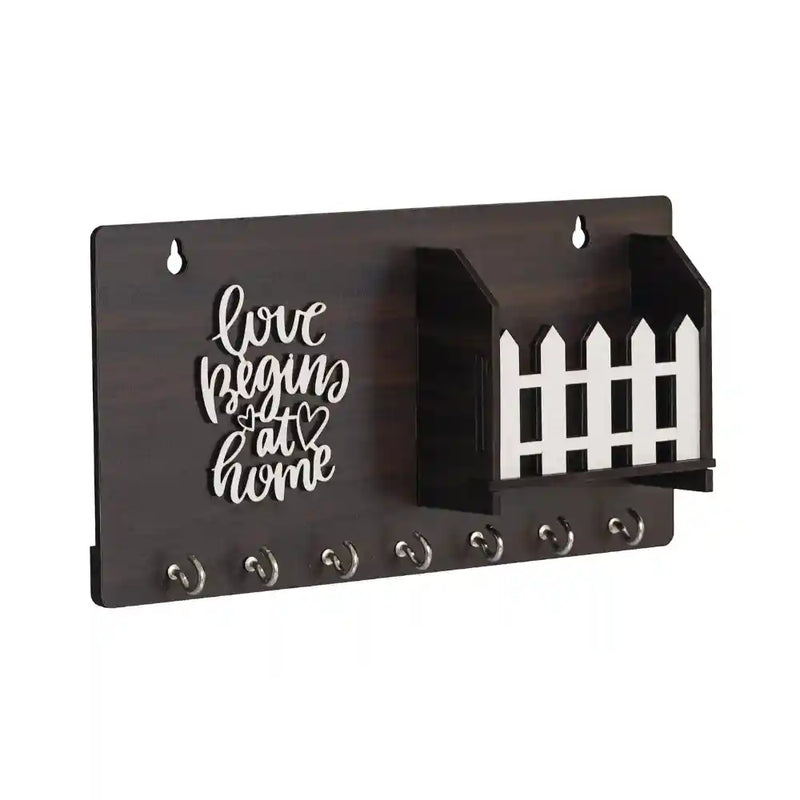 Premium Love Begins at Home Wooden Key Holder for Home and Office Decor, Key Holder with Mobile Charging Stand, Key Chain Holder for Home (10 Inches, Brown)
Sale price
₹ 1,999.00
Regular price
₹ 2,499.00
20% OFF
Sold out
Unique Wall Hangings for High Class Interior
Best for Gifting, Home Decor, Customization Available
| | |
| --- | --- |
| Brand | Classy Artz |
| Color | Brown |
| Style | Modern |
| Material | MDF |
| Dimensions | 10W X 5H Inch |
| Finish Type | Glossy |
| Shape | Square |
...
Introducing the Premium Love Begins at Home Wooden Key Holder, a stylish and functional addition to your home and office decor. Designed by Classy Artz, this key holder combines modern style with practicality, making it a must-have for every homeowner.

With its rich brown color and sleek square shape, this key holder effortlessly blends into any interior. Crafted from high-quality MDF material, it ensures durability and longevity, allowing you to enjoy its benefits for years to come.

One of the standout features of this key holder is its built-in mobile charging stand. Say goodbye to the hassle of searching for a charging spot or tangled cords. Simply place your phone on the key holder, and it will keep your device securely in place while charging, giving you peace of mind and a clutter-free space.

Not only does the Premium Love Begins at Home Wooden Key Holder serve as a practical storage solution for your keys, but it also adds a touch of elegance to your surroundings. The glossy finish enhances its visual appeal, making it a statement piece that complements any decor style, whether it's modern, contemporary, or traditional.

Measuring 10 inches in width and 5 inches in height, this key holder offers ample space to accommodate multiple sets of keys, ensuring that you never misplace them again. Keep your keys organized and easily accessible, saving you precious time and eliminating the frustration of searching for misplaced keys.

Upgrade your home and office with the Premium Love Begins at Home Wooden Key Holder, a perfect blend of functionality and style. Don't miss out on this opportunity to enhance your daily life. Order now and experience the convenience and elegance this key holder brings to your space!