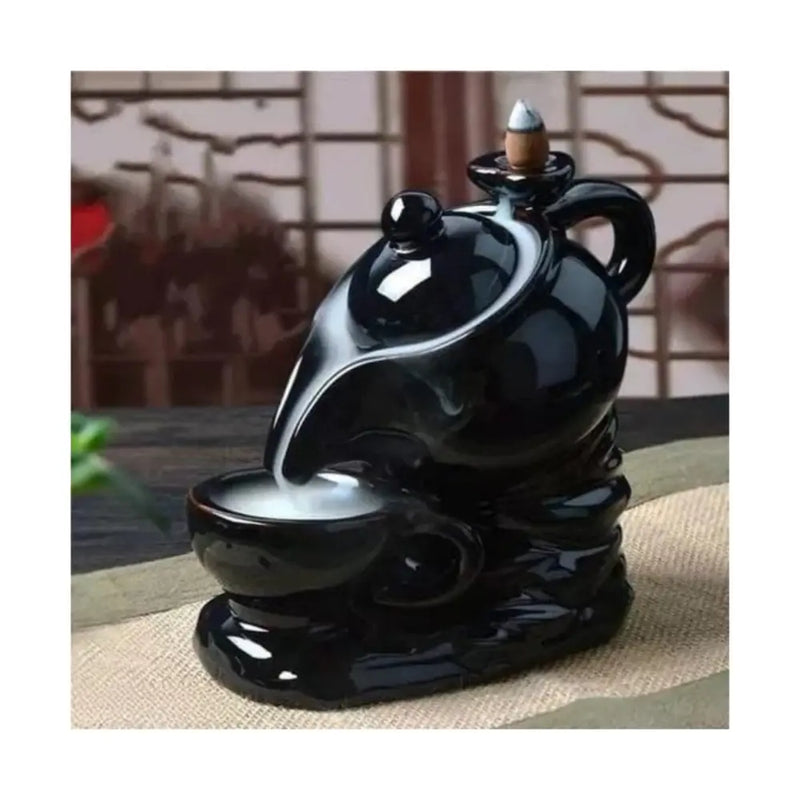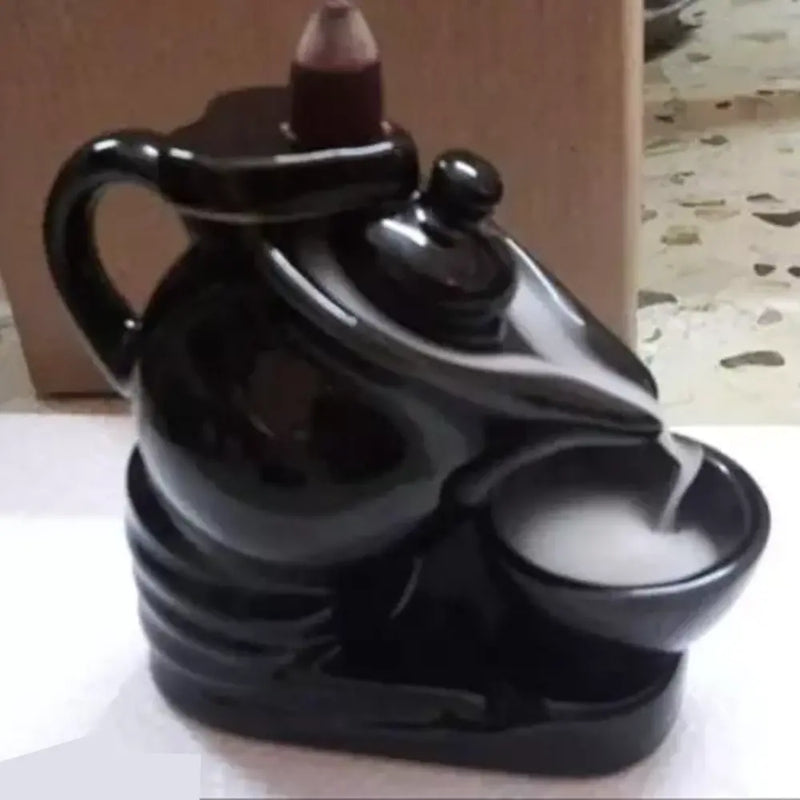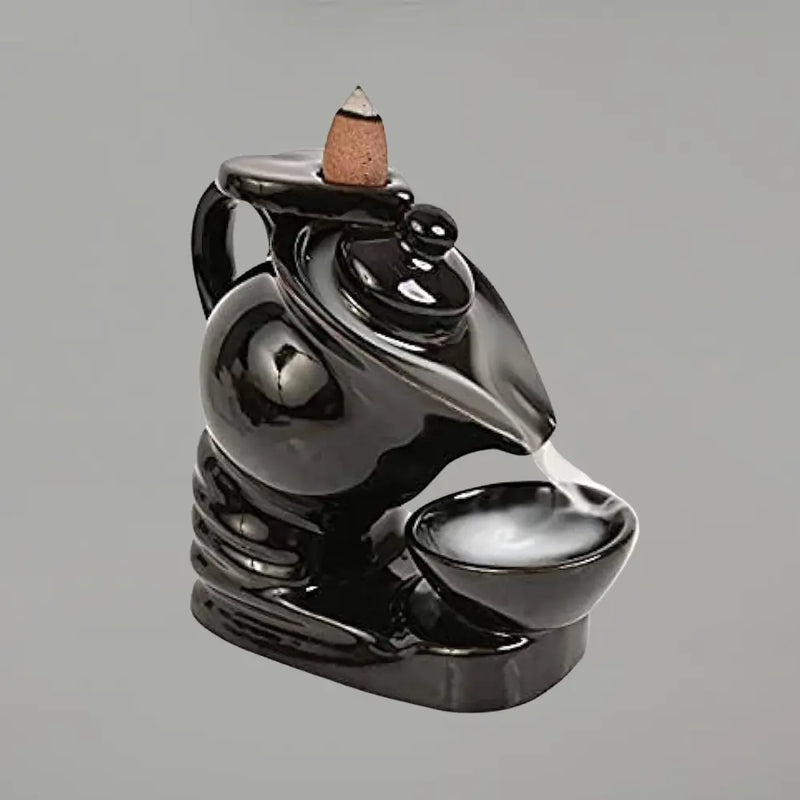 Look Tea Kettle Design Smoke Backflow Cone Incense Holder Decorative Showpiece For Home Decor, kitchen, office desk, Table Top
Sale price
₹ 250.00
Regular price
₹ 450.00
44% OFF
Sold out
Table Top & Showpiece with Premium Quality & Finishing
Best for Home Decor, Gifting, statue & Idols lovers
| | |
| --- | --- |
| Brand | Classy Artz |
| Shape | Conical |
| Material | Poly Resin |
| Suitable For | Pooja Room, Table, Car Dashboard, Office, Home Decor |
| Dimensions | 5.90L x 3.14W x 5.51H inch |
| Weight | 200g |
| Color | Black |
...
Introducing the Look Tea Kettle Design Smoke Backflow Cone Incense Holder by Classy Artz - the perfect decorative showpiece for enhancing your home decor, kitchen, office desk, or tabletop. Crafted with precision, this conical incense holder effortlessly combines elegance and functionality to create a truly captivating experience.
Experience the benefits of this exquisite incense holder that goes beyond its stunning appearance. Made from high-quality resin, it boasts durability and longevity, ensuring it remains a cherished addition to your space for years to come. With dimensions of 15L x 8W x 14Th centimeters, it's compact yet substantial enough to make a statement.
The striking black color of this incense holder adds a touch of sophistication to any environment. Whether you place it in your pooja room, on your table, in your car, or in your office, it exudes an air of elegance that is sure to impress your guests and create a serene ambiance.
Not only does this incense holder serve as a decorative piece, but it also features a unique backflow design. Watch in awe as the smoke gracefully cascades down the conical shape, creating a mesmerizing display that instantly captivates your senses. It's a delightful spectacle that brings a sense of tranquility and calmness to your surroundings.
With a weight of just 200g, this incense holder is lightweight and portable, allowing you to effortlessly move it around to suit your preferences. Its versatility knows no bounds, making it an ideal companion for your daily meditation, yoga sessions, or relaxation rituals.
Upgrade your space with the Look Tea Kettle Design Smoke Backflow Cone Incense Holder by Classy Artz. Elevate your decor, evoke a sense of peace, and indulge in the beauty of this enchanting piece. Order now and create an atmosphere of serenity and elegance in your home or office!