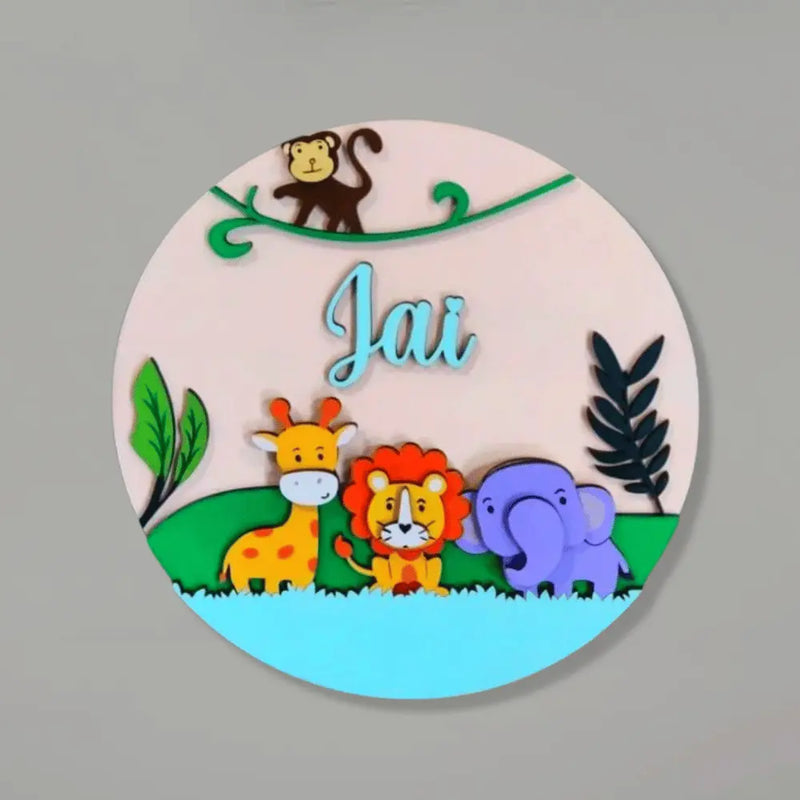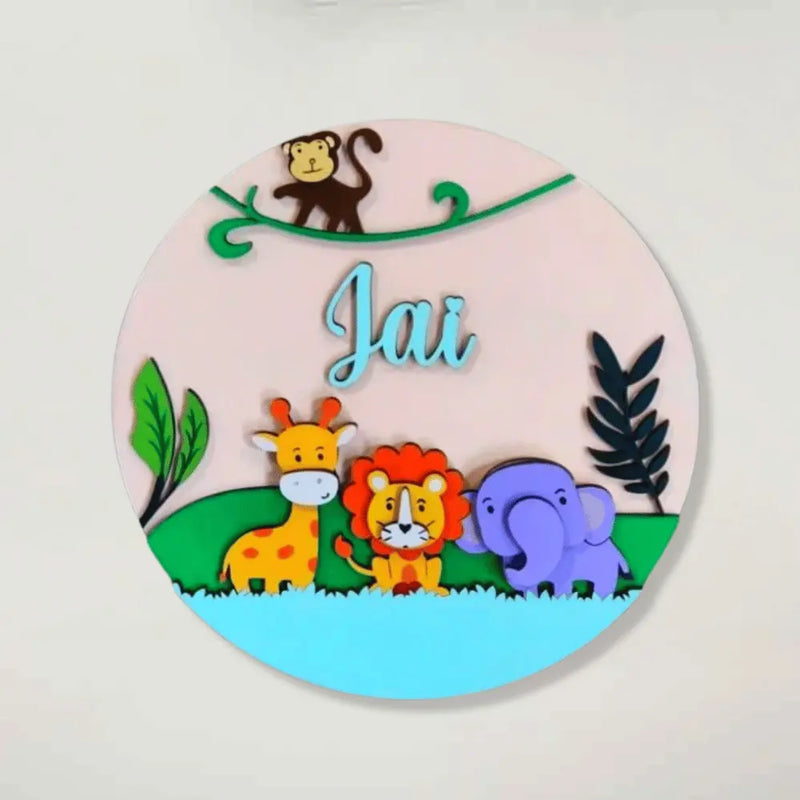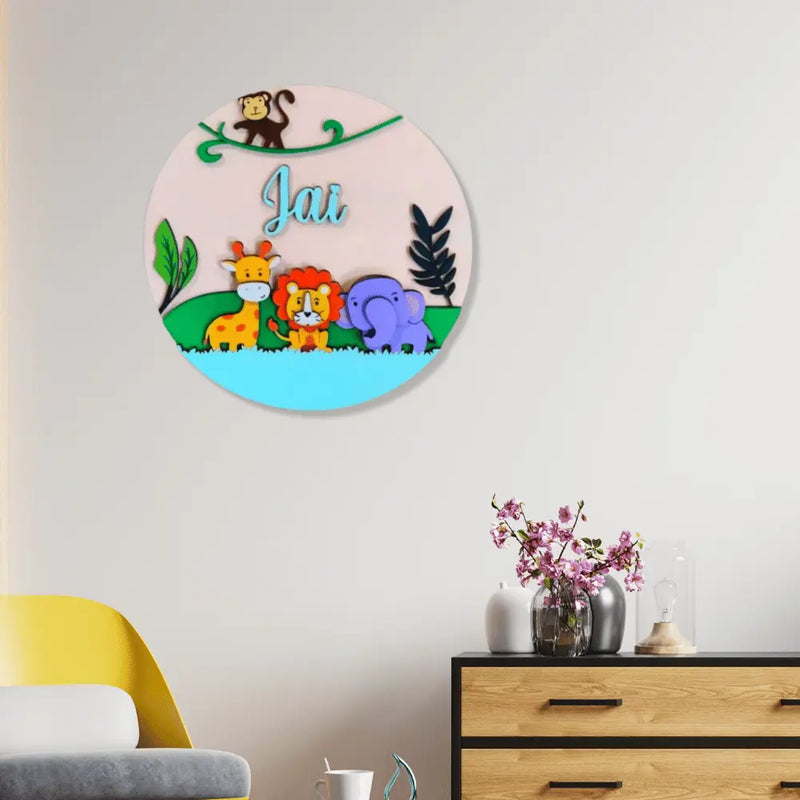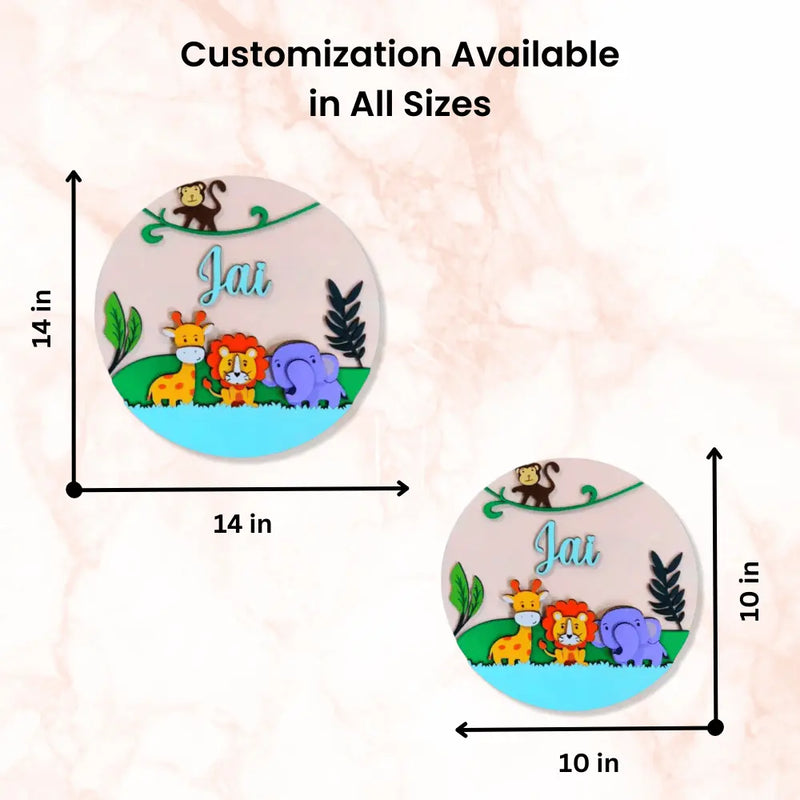 Kids Customized Nameplate With Jungle Theme MultiColour For Kid's Room, Bedroom, Living Room, Dining Room
Sale price
₹ 2,750.00
Regular price
₹ 3,950.00
30% OFF
Sold out
Every Nameplate is made with Premium Product
Perfect for Home, Office & Gifting, Free Cash on Delivery, Whatsapp on +91-6376029476 after order
Introducing the perfect addition to your little one's bedroom or playroom - the Kids Customized Nameplate Jungle Theme by Classy Artz by Kavita.

Handmade with care and precision, this nameplate is made with a combination of high-quality wood and acrylic materials, ensuring it is both durable and visually appealing.

But what makes this nameplate truly special is the ability to customize it with your child's name. Not only does this add a personal touch to their space, but it also makes for a thoughtful gift for birthdays and other special occasions.

The vibrant jungle theme design is sure to delight any child, adding a touch of whimsy and fun to their room. And with the ability to customize the shape and size of the nameplate, it is sure to fit seamlessly into any room type, including bedrooms, living rooms, dining rooms, homes, and offices.

At Classy Artz by Kavita, we believe that every product should offer both quality and affordability. That's why we are proud to offer this affordable handmade nameplate that is sure to impress. And with our personalized nameplates online, it's easier than ever to create a custom nameplate for your home.

Order now and take advantage of our free shipping all over India, including major cities like Mumbai, Pune, Delhi, Ahmedabad, Surat, Chennai, Kolkata, Bangalore, and Hyderabad. Make your child's space truly their own with the Kids Customized Nameplate Jungle Theme by Classy Artz by Kavita.

Don't wait, buy handmade nameplates India today and add a touch of personality to your home decor!
Product Specification --

Brand- Classy Artz by kavita
Colour- Multi - Colour
Style- Handmade
Material Type- Wood, Acrylic
Best For- Gifting, Birthdays, Interior Decorators
Room Type- Bedroom, Living Room, Dining Room, Home, Office
Shape & Size- Customised & Personalised

* For Personalisation & Customisation must place pre order with requirement. Order Standard Delivery time 7-14 Days.