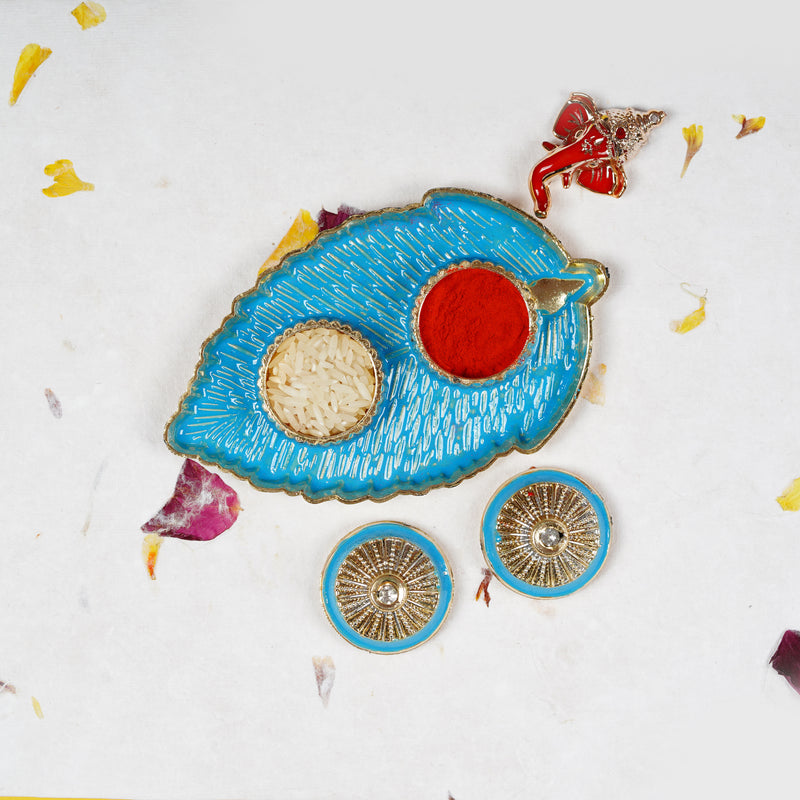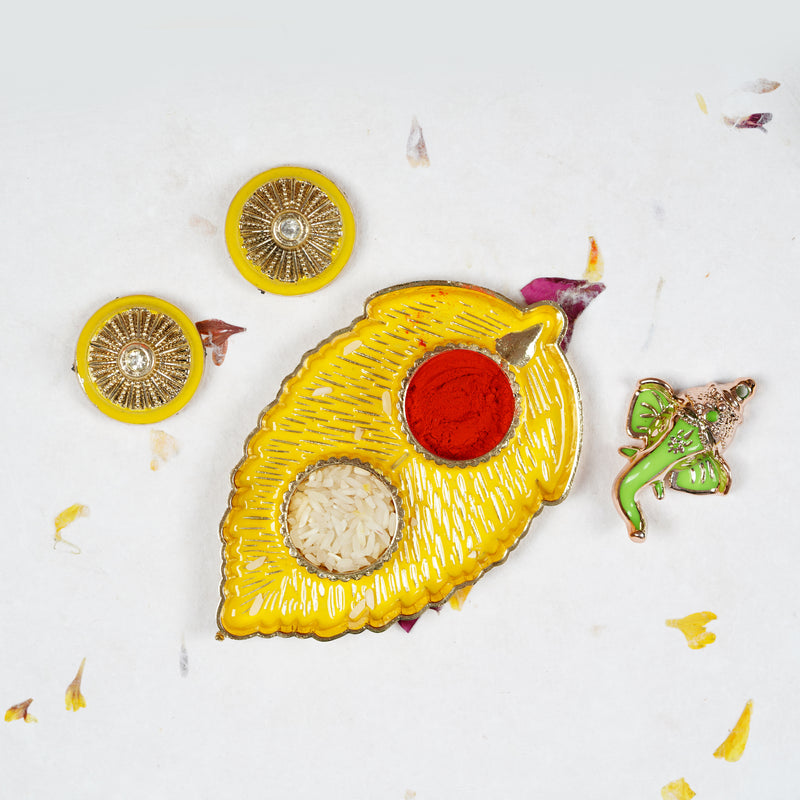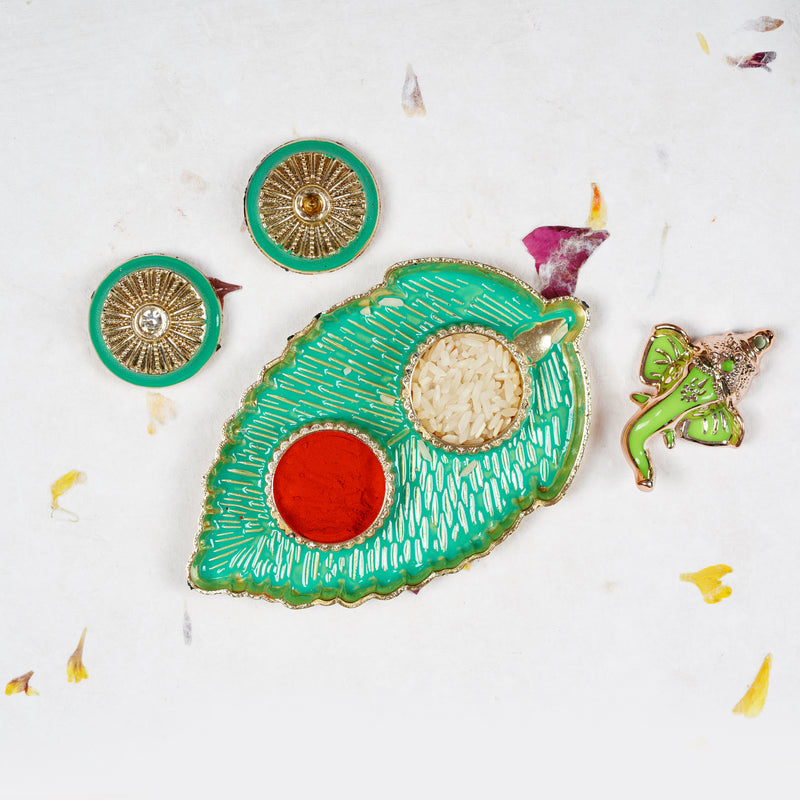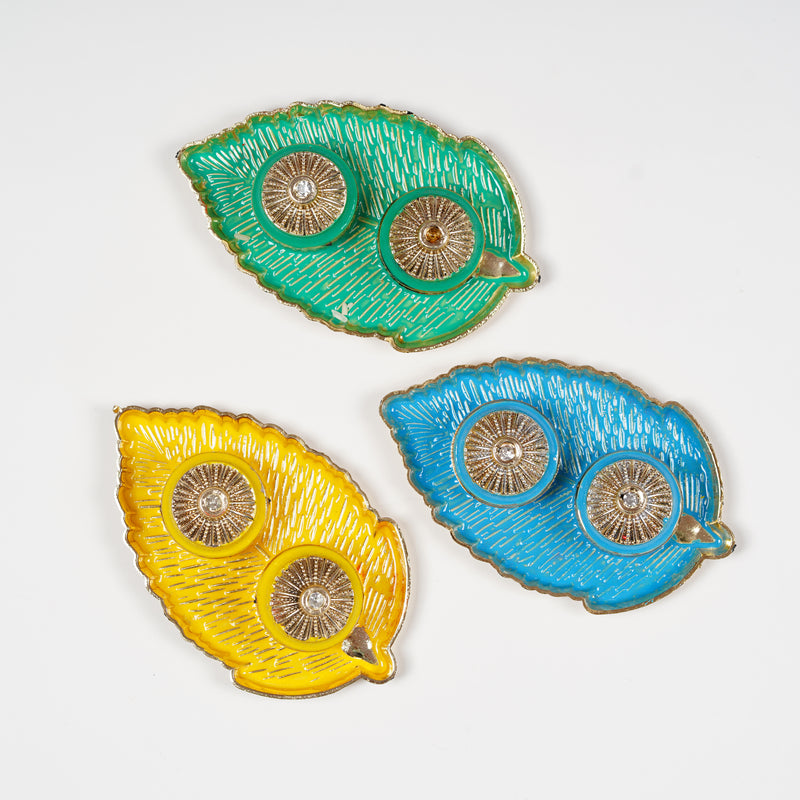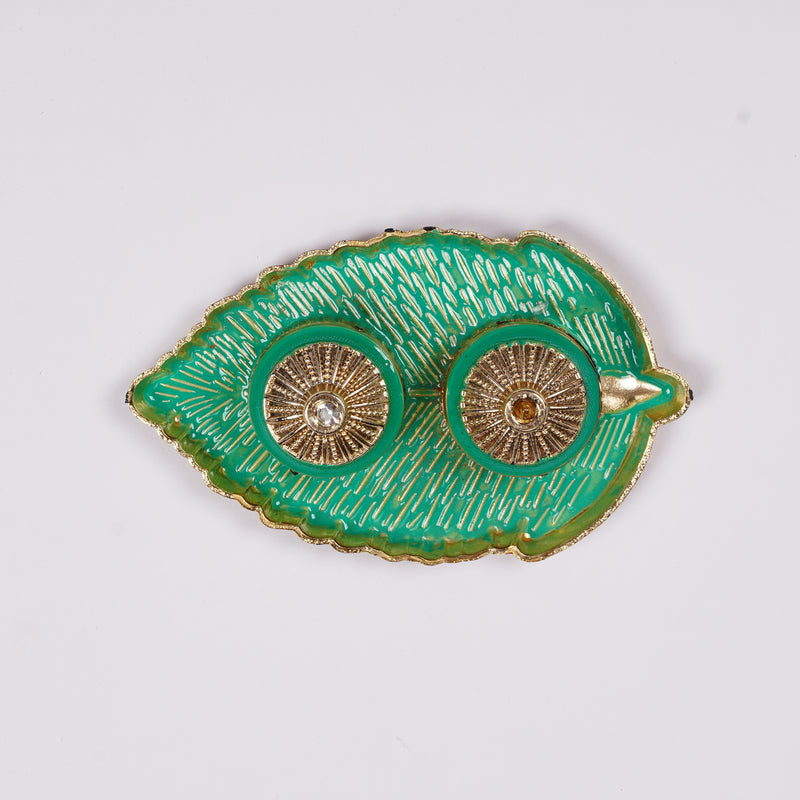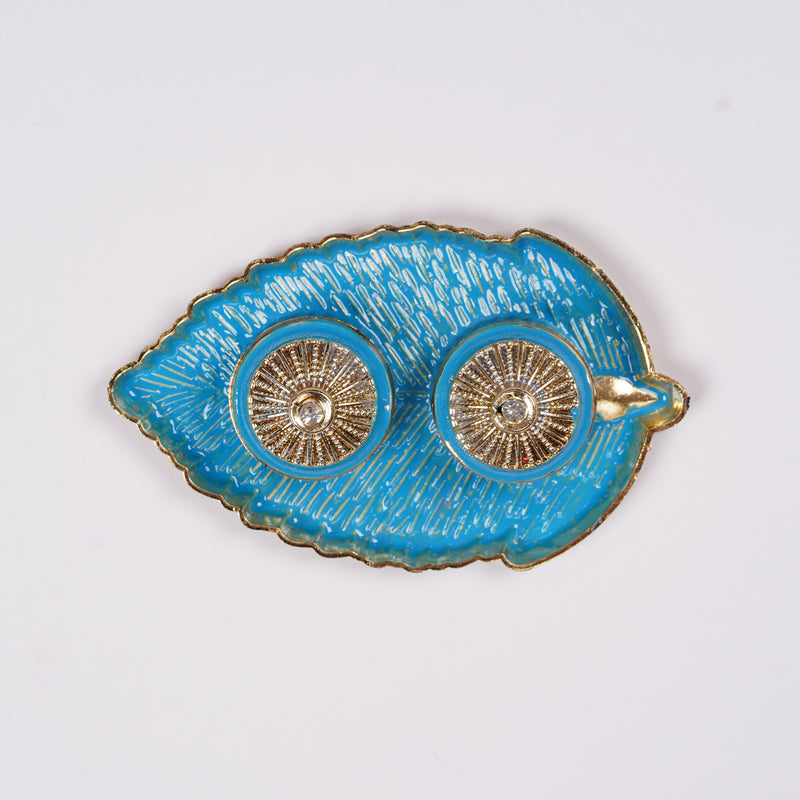 Haldi Kumkum Leaf Shaped Platter
Sale price
₹ 250.00
Regular price
₹ 350.00
29% OFF
Sold out
GET 300₹ Off On Order Above 5,000₹. Use SAVE300
Free Shipping on Order Above 5,000₹
The Haldi Kumkum Leaf Shaped Platter is a unique and functional piece of decor that is perfect for Hindu traditional ceremonies and celebrations. The platter is shaped like a leaf, adding a natural and organic touch to your festivities. It is used to arrange Haldi and Kumkum, the traditional Hindu symbols of happiness and prosperity. The platter is made from high-quality material and features a beautiful design that is sure to add an eye-catching touch to any room. This platter is perfect for those who want to add a touch of culture and tradition to their home or office.
Product Specification --

Brand- Classy Artz by kavita
Color- Multi - Color
Style- Platter
Material Type- Metal
Best For- Gifting, Birthdays, Interior Decorators
Room Type- Bedroom, Living Room, Dining Room, Kitchen, Home, Office
Shape & Size- Customized & Personalized

* For Personalization & Customization must place pre order with requirement. Order Standard Delivery time 7-14 Days.
At Classy Artz, we offer a hassle-free shipping policy to ensure your satisfaction. Our ready-made products will be shipped within 2-4 days, allowing you to enjoy your purchase in no time. We understand the importance of prompt delivery, and that's why we strive to get your order to you as quickly as possible. What's more, we are proud to offer free shipping on all our products, making your shopping experience even more enjoyable. Shop with confidence at Classy Artz and let us take care of the rest.