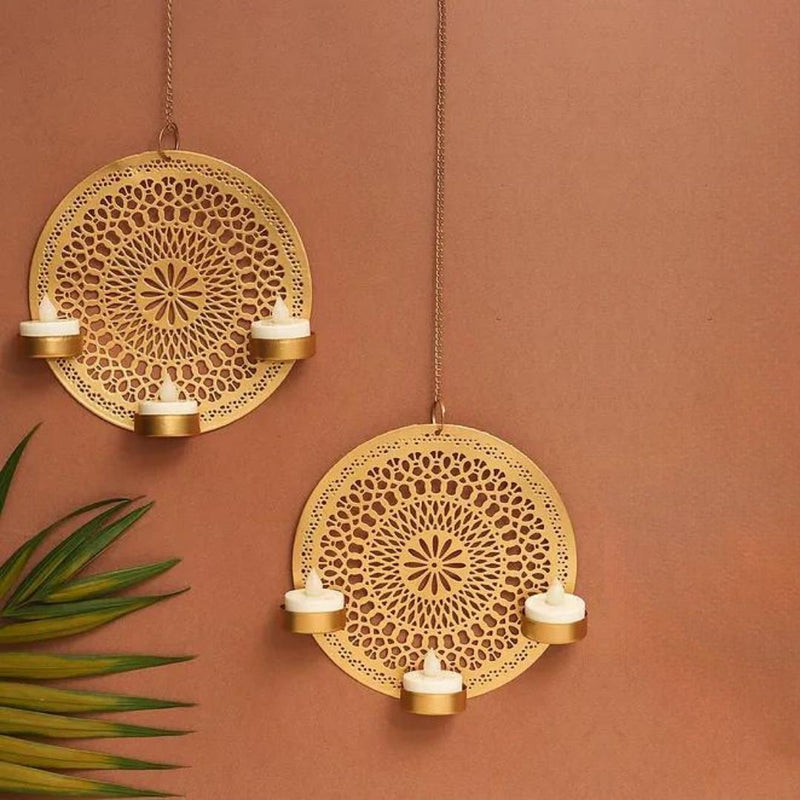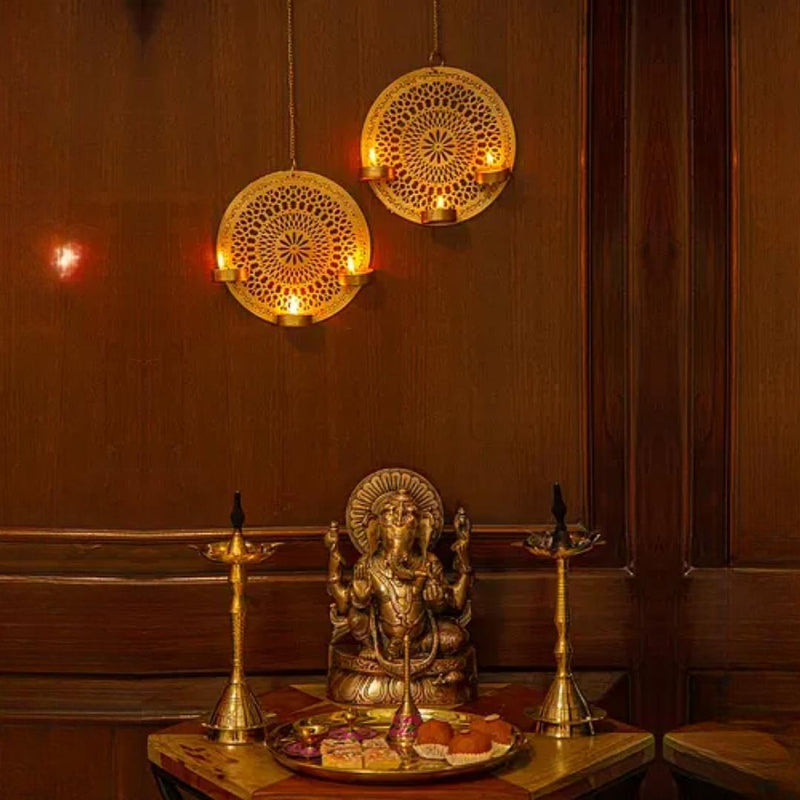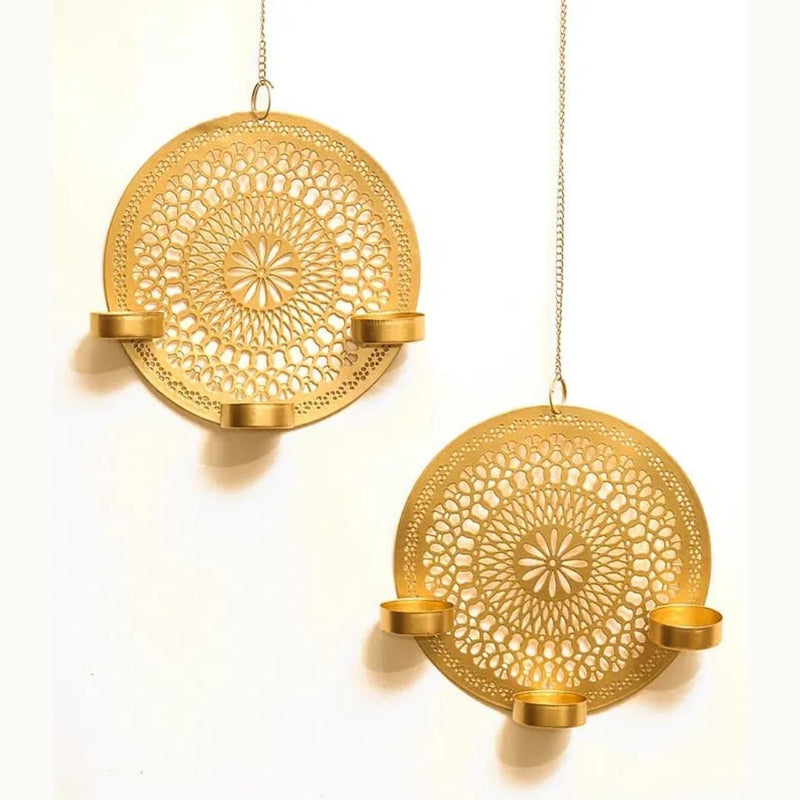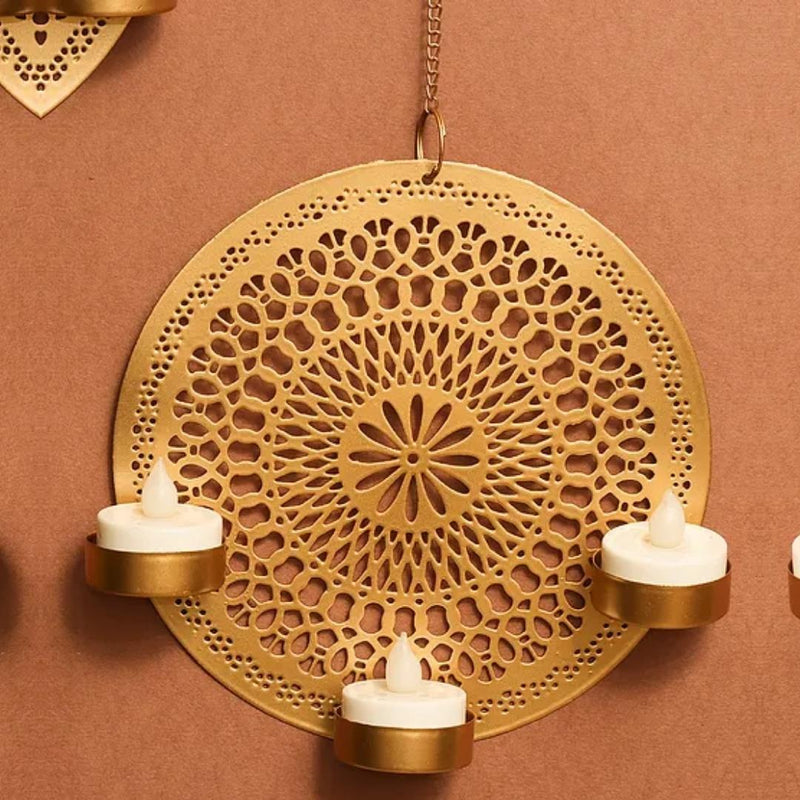 Golden Metallic Finish Wall Light Holder (7 Inches)
Sale price
₹ 2,200.00
Regular price
₹ 2,999.00
27% OFF
Sold out
GET 300₹ Off On Order Above 5,000₹. Use SAVE300
Free Shipping on Order Above 5,000₹
Introducing the "Classy Artz" Golden Metallic Finish Wall Light Holder, a dazzling addition to your interior decor. This exquisite piece boasts a regal golden finish, adding a touch of opulence and sophistication to any space. With its 7-inch size, it makes a statement without overwhelming the room, striking a perfect balance between elegance and subtlety.
The included 12-inch chain provides flexibility in how you choose to display this wall light holder, allowing you to position it at the ideal height to cast a warm and inviting glow. Whether you're looking to create a cozy ambiance in your living room, add a touch of glamour to your bedroom, or enhance the atmosphere in your dining area, this wall light holder is a versatile and stylish choice.
Crafted with precision and attention to detail, the "Classy Artz" Golden Metallic Finish Wall Light Holder embodies both form and function. Its ornate design and metallic finish make it a visual delight during the day, while the evening reveals its true charm when illuminated. It serves as both a source of light and a decorative piece, elevating the aesthetics of your living space.
Enhance the ambiance of your home with this exquisite wall light holder from "Classy Artz." Its timeless design and golden metallic finish create an atmosphere of elegance and refinement, making it a must-have for those seeking to elevate their interior decor to a higher level of sophistication. Illuminate your space with style and grace with the "Classy Artz" Golden Metallic Finish Wall Light Holder.
At Classy Artz, we offer a hassle-free shipping policy to ensure your satisfaction. Our ready-made products will be shipped within 2-4 days, allowing you to enjoy your purchase in no time. We understand the importance of prompt delivery, and that's why we strive to get your order to you as quickly as possible. What's more, we are proud to offer free shipping on all our products, making your shopping experience even more enjoyable. Shop with confidence at Classy Artz and let us take care of the rest.