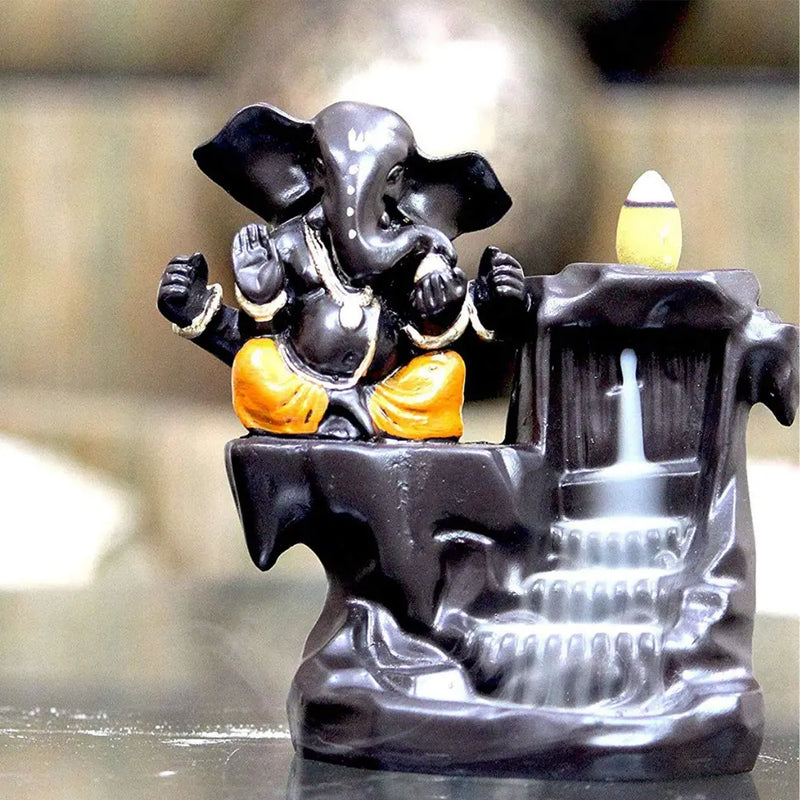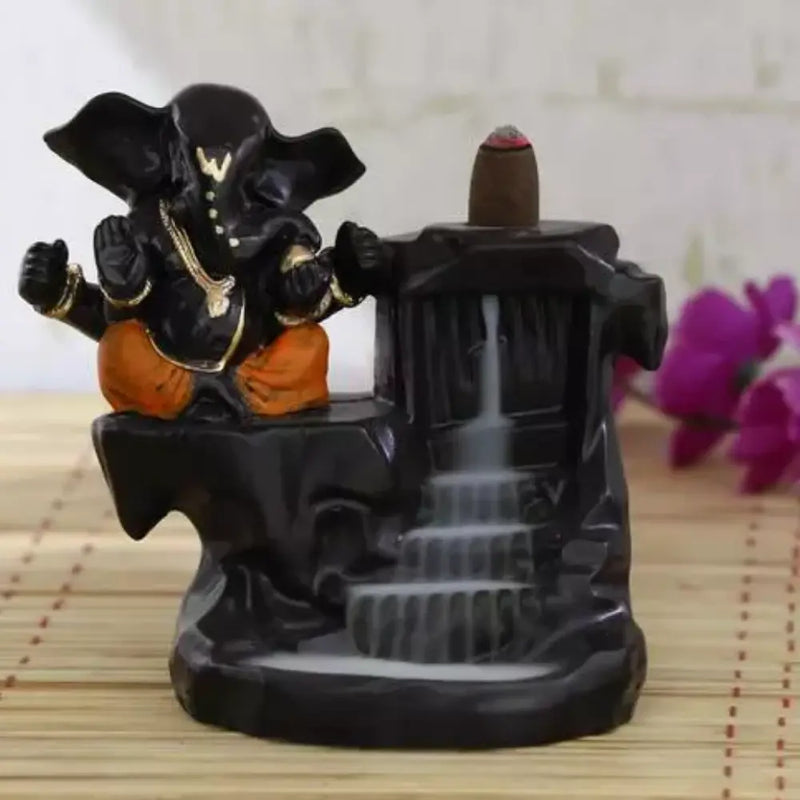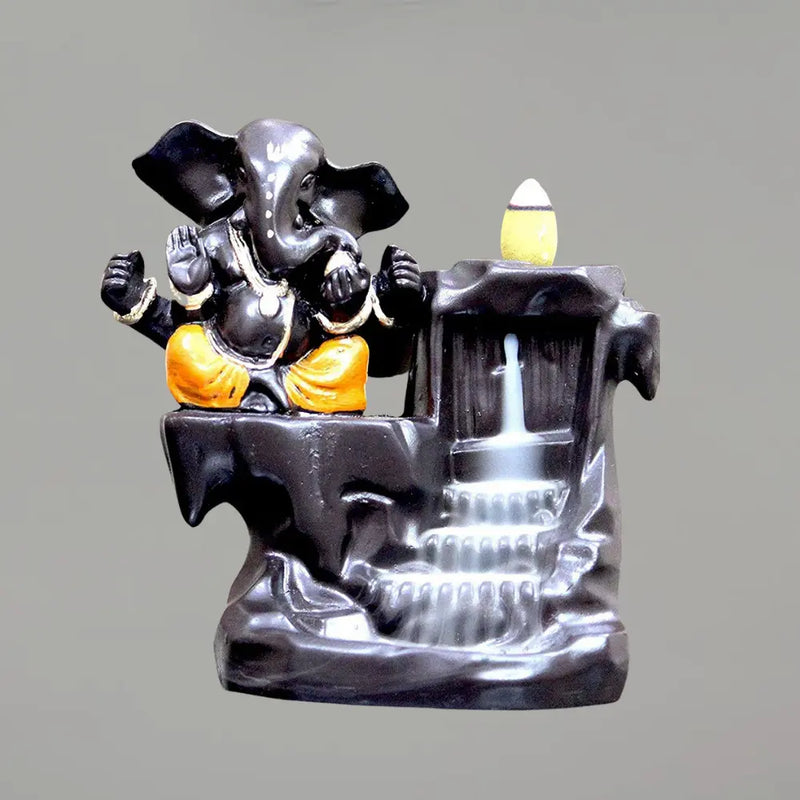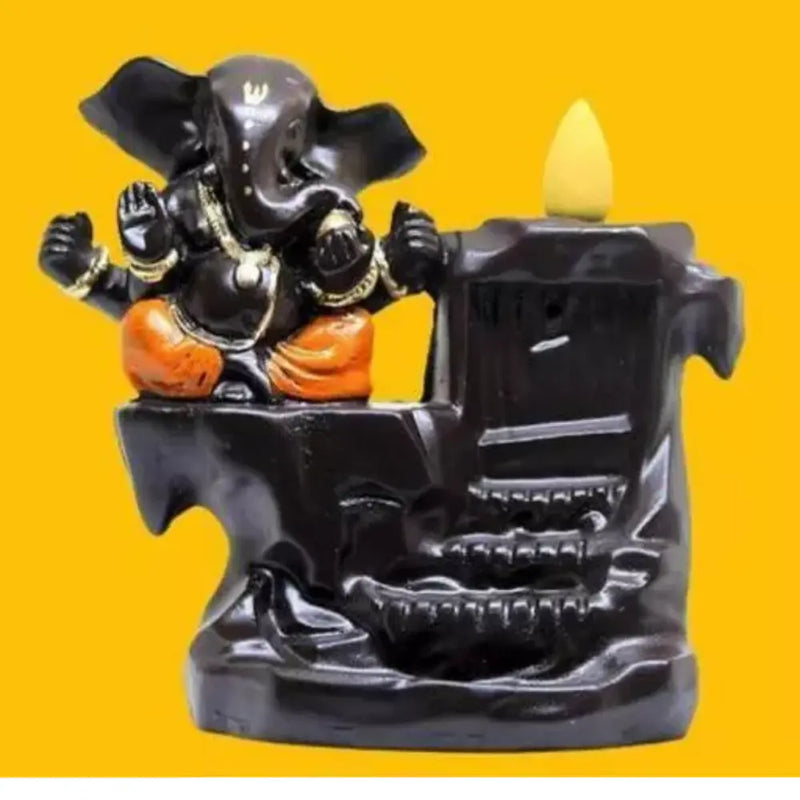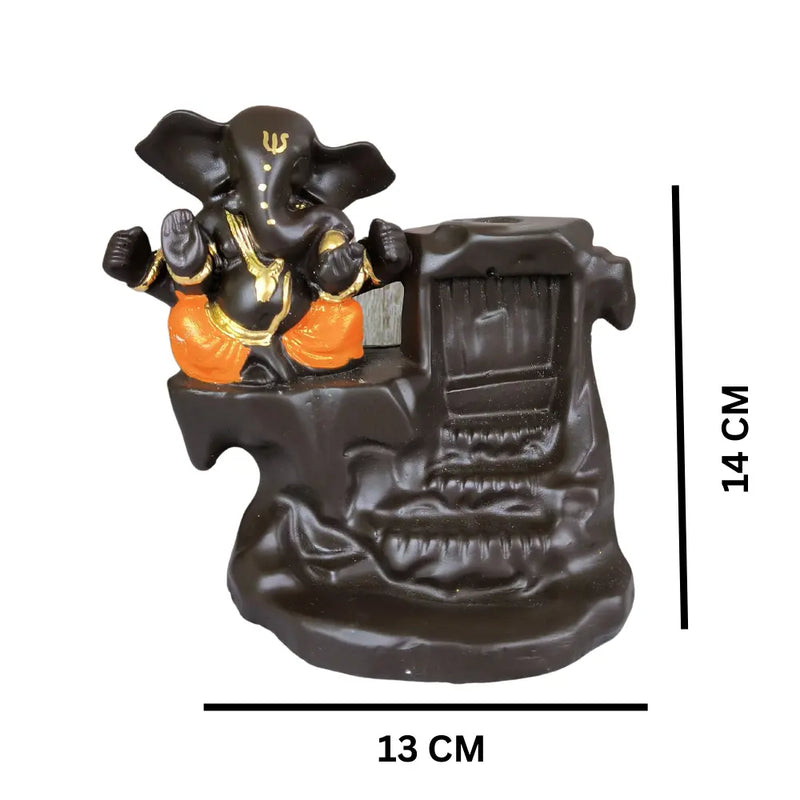 Ganesha Orange Backflow Waterfall Statue dhoop batti Holder Decorative Showpiece with 10 Free Smoke Backflow Scented Cone Incenses For Table, Car Dashboard , Office, Home Decor
Sale price
₹ 599.00
Regular price
₹ 799.00
25% OFF
Sold out
Table Top & Showpiece with Premium Quality & Finishing
Best for Home Decor, Gifting, statue & Idols lovers
| | |
| --- | --- |
| Brand | Classy Artz |
| Theme | Office |
| Color | Orange & Black |
| Style | Modern |
| Material | Polyresin |
| Type | Ganesha |
| Dimensions | 3.14L x 2.36W x 4.72H inch |
| Room Type | Bedroom, Home, Living Room, Office |
...
Introducing the Ganesha Orange Backflow Waterfall Statue by Classy Artz - a stunning decorative showpiece that combines beauty and functionality. Crafted with meticulous attention to detail, this cultural masterpiece will add a touch of elegance to your surroundings while bringing a sense of tranquility and positive energy.
Made from high-quality polyresin, this exquisite Ganesha statue showcases a vibrant orange and black color scheme, making it a captivating focal point in any space. Its dimensions of 12 inches by 15 inches make it the perfect size for various settings, including your pooja room, table, car dashboard, office, or home decor.
But what truly sets this Ganesha Orange Backflow Waterfall Statue apart is its unique backflow feature. With the included 10 free smoke backflow scented cone incenses, this statue creates a mesmerizing visual effect as the scented smoke cascades down like a tranquil waterfall. Immerse yourself in the calming atmosphere and let the soothing aroma permeate your space, providing a sense of relaxation and harmony.
Designed with your well-being in mind, this decorative showpiece offers more than just aesthetic appeal. It is perfect for meditation, yoga, or simply unwinding after a long day. The Ganesha symbolizes wisdom, prosperity, and good fortune, making it an ideal gift for loved ones or as a treat for yourself.
Transform your environment into a sanctuary of peace and serenity with the Ganesha Orange Backflow Waterfall Statue by Classy Artz. Elevate your decor, evoke positive energy, and invite harmony into your life. Don't miss out on this extraordinary piece of art that brings both beauty and functionality together.