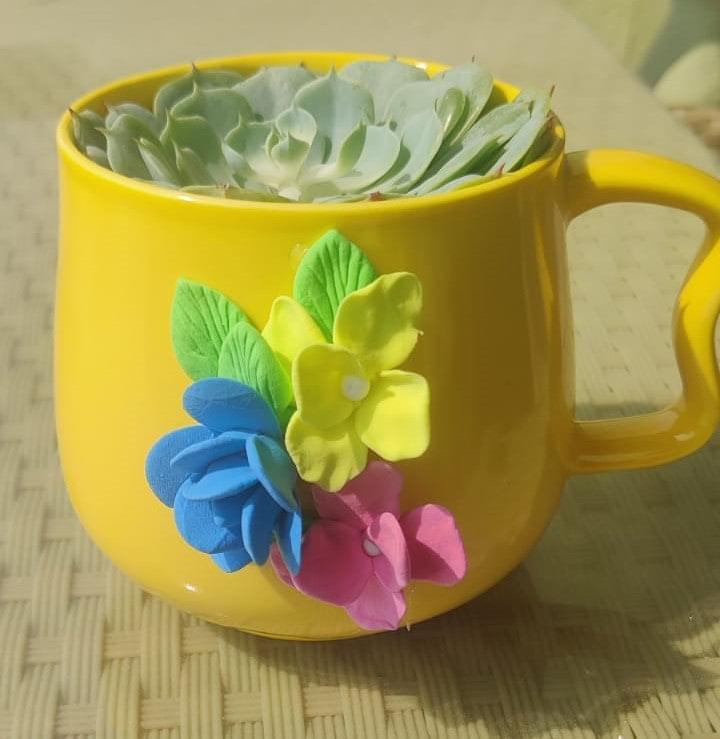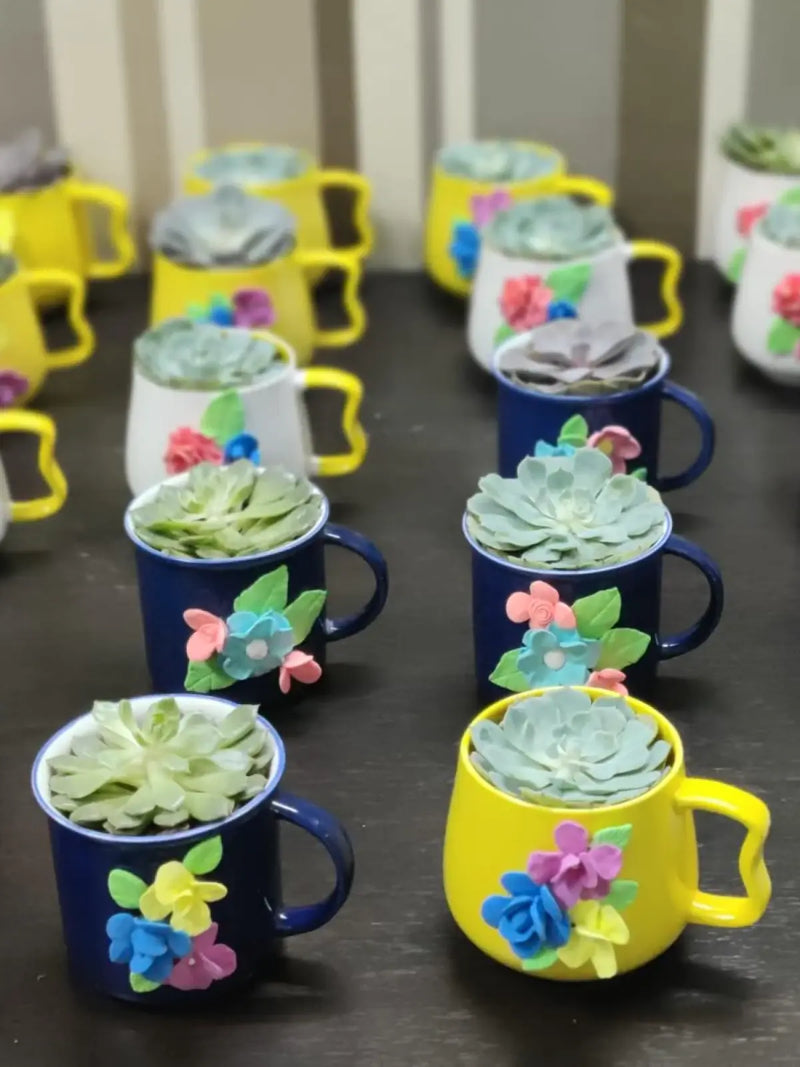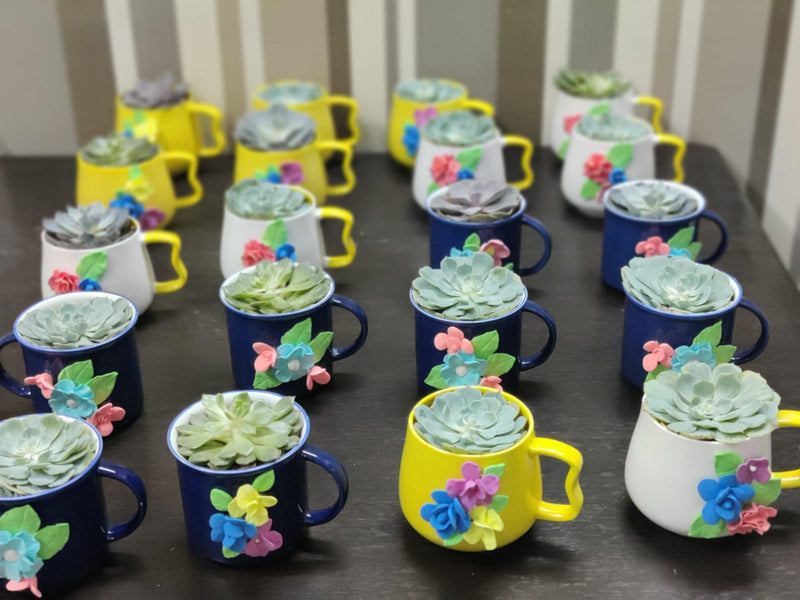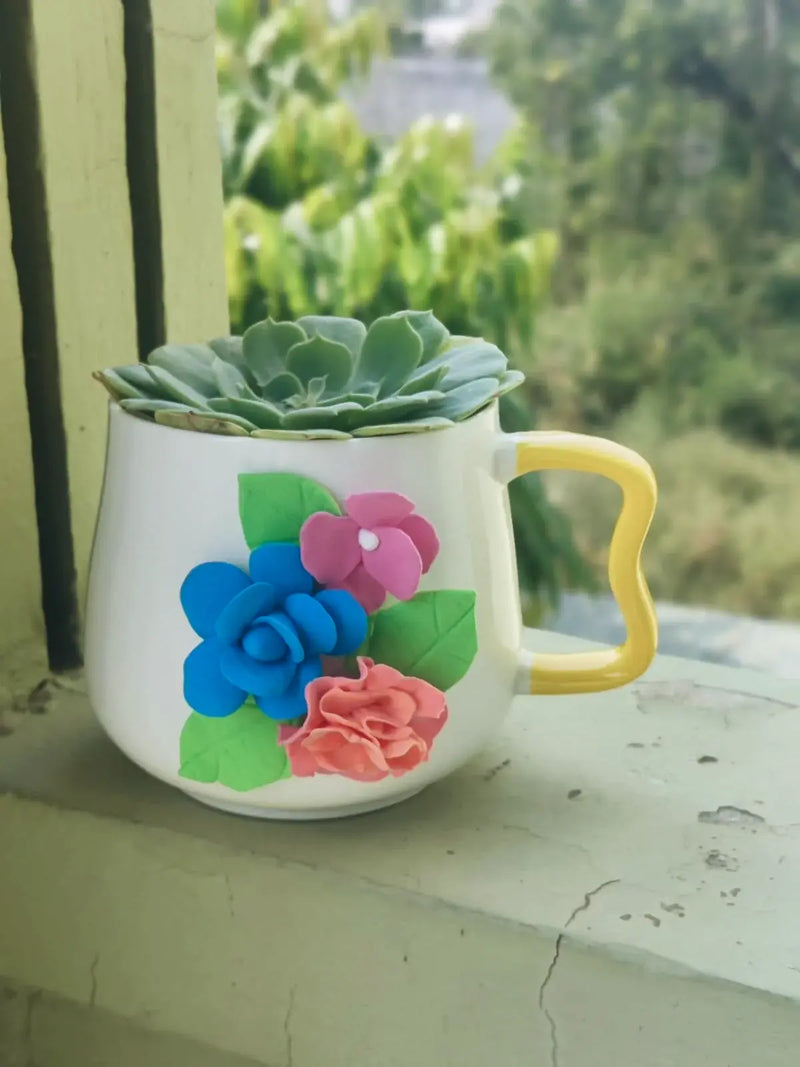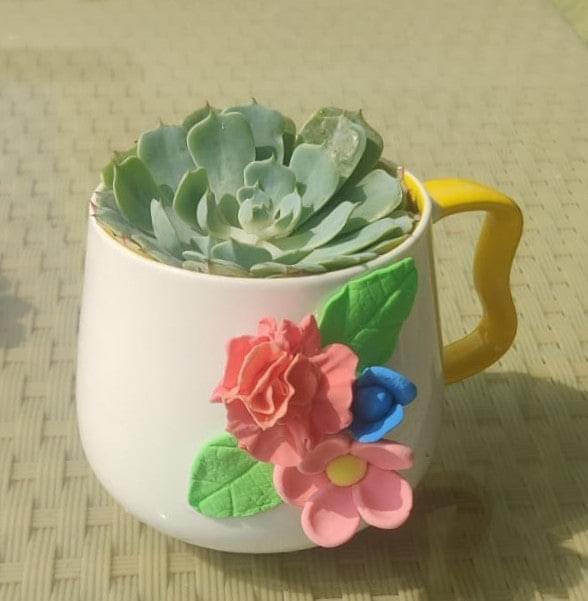 Designer Beautiful Mug Planter For Bulk Gift/ Return Gift
Sale price
₹ 500.00
Regular price
₹ 750.00
33% OFF
Sold out
Table Top & Showpiece with Premium Quality & Finishing
Best for Home Decor, Gifting, statue & Idols lovers
"Bring a touch of nature to your daily life with the Designer Beautiful Mug Planter. This unique and stylish planter is perfect for growing small indoor plants or herbs. Its compact size makes it perfect for desks or windowsills, while the eye-catching design adds a touch of elegance to any room. Ideal for bulk gifts or return gifts, this mug planter is sure to be appreciated by anyone who loves to bring the beauty of nature into their home. Make a statement with this Designer Beautiful Mug Planter, perfect for the plant lover in your life."
Product Specification --

Brand- Classy Artz by kavita
Color- Multi - Color
Style- Planter
Material Type- Plant, Planter, Japanese Clay
Best For- Gifting, Birthdays, Interior Decorators, Bulk gifting, Corporate gifting 
Room Type- Bedroom, Living Room, Dining Room, Kitchen, Bathroom, Home, Office
Shape & Size- Customized & Personalized

* For Personalisation & Customisation must place pre order with requirement. Order Standard Delivery time 7-14 Days.
At Classy Artz, we offer a hassle-free shipping policy to ensure your satisfaction. Our ready-made products will be shipped within 2-4 days, allowing you to enjoy your purchase in no time. We understand the importance of prompt delivery, and that's why we strive to get your order to you as quickly as possible. What's more, we are proud to offer free shipping on all our products, making your shopping experience even more enjoyable. Shop with confidence at Classy Artz and let us take care of the rest.