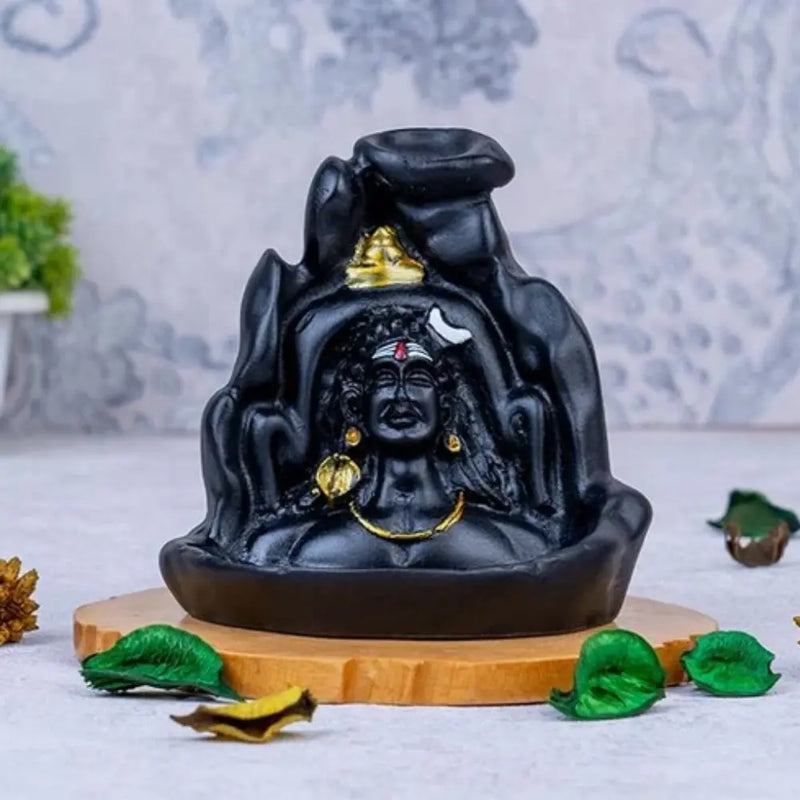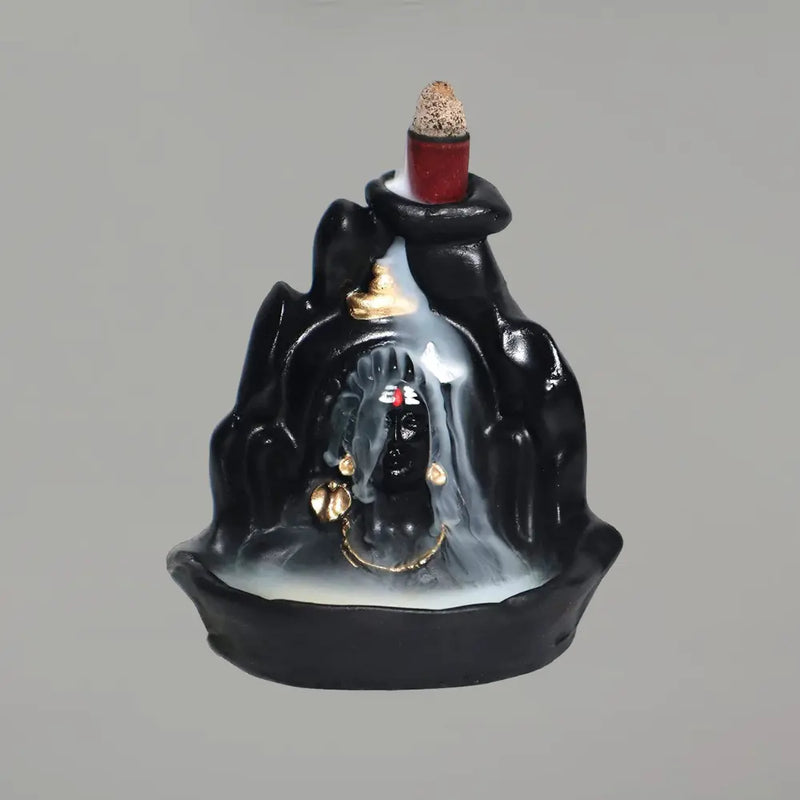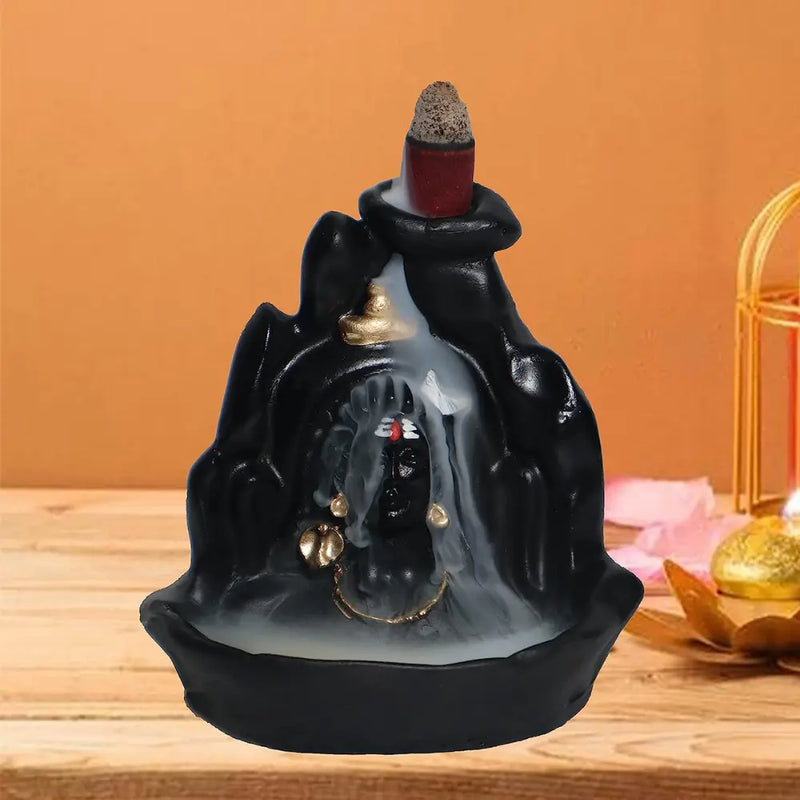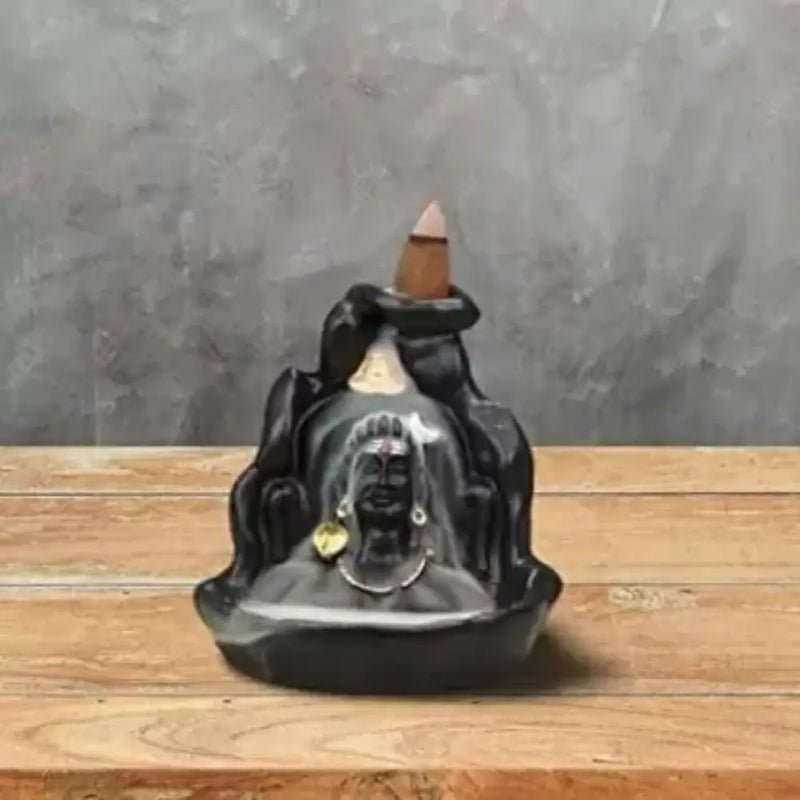 Adiyogi Shiva Statue dhoop batti Holder Decorative Showpiece with 10 Free Smoke Backflow Scented Cone Incenses For Table, Car Dashboard , Office, Home Decor
Sale price
₹ 499.00
Regular price
₹ 599.00
17% OFF
Sold out
Premium Incense Holder with 10 Fragrance Sticks
Best for Pooja Ghar, Table Decor, Gifting & Festival Pooja
| | |
| --- | --- |
| Brand | Classy Artz |
| Theme | Religious |
| Color | Multicolour |
| Style | Cultural |
| Material | Polyresin |
| Dimensions | 1.96L x 5.11W x 8.66H inch |
| Character | Shiva |
| Room Type | Pooja Room, Table, Car Dashboard , Office, Home Decor |
| Specific Uses For Product | Office |
...
Introducing the Adiyogi Shiva Statue dhoop batti Holder Decorative Showpiece by Classy Artz, a captivating piece that effortlessly blends spirituality with elegance. This stunning statue is designed to enhance the ambiance of your living space, making it a perfect addition to your home, office, car dashboard, or even your pooja room.
Crafted with precision using high-quality polyresin, this Shiva statue showcases impeccable artistry and attention to detail. Its multicolored finish adds a vibrant touch, capturing the essence of the cultural heritage it represents. With dimensions of 5L x 13W x 22H centimeters, it is compact enough to fit perfectly on any table or dashboard, without compromising on its captivating presence.
But what truly sets this Shiva statue apart is its versatility. Whether you're seeking a peaceful atmosphere during meditation or an aesthetic addition to your space, this statue caters to all your needs. The intricate design doubles as a dhoop batti holder, allowing you to infuse your surroundings with the soothing aroma of the 10 free smoke backflow scented cone incenses included with the purchase.
By incorporating the Adiyogi Shiva Statue into your decor, you invite an aura of tranquility and spirituality into your surroundings. Its presence creates a sense of serenity, fostering a calm and focused environment, be it at home or in the office. Embrace the divine energy this statue emanates, and experience the positive impact it has on your daily life.
Don't miss out on the opportunity to transform your space with this exceptional piece. Elevate your surroundings, set the perfect ambiance, and make a statement with the Adiyogi Shiva Statue dhoop batti Holder Decorative Showpiece. Order now and embark on a journey of spiritual enlightenment and aesthetic enhancement!